Reading is so important in my life and in the life of my kids. I'm a strong believer in teaching kids to love reading from a young age. In our home we try everything we can to make reading fun and engaging. As a busy mom, living in the age of technology, I know that making reading fun can be especially hard sometimes. Here are 5 ways to make reading fun for kids: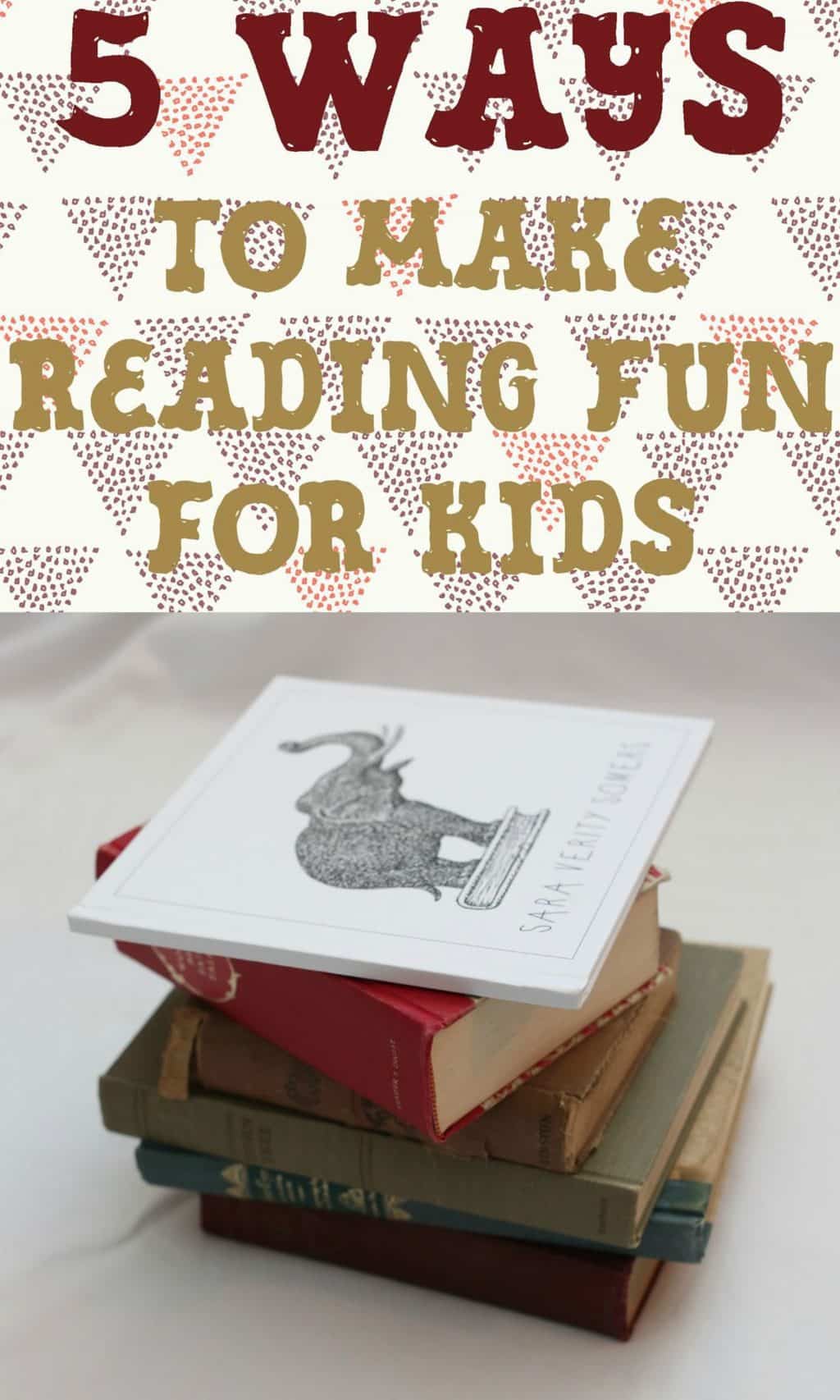 1.Include Your Children in the Story
We just recently found out about storieChild and are in love. They make beautifully illustrated books that make your child the star. You can upload your child's photos and answer easy questions to personalize your book. Not only does this make a keepsake that your family can cherish forever it makes reading fun for your kids because they are in the story.
The one that excites me most is Max & Merry and the Grumpy Dragon, a kid friendly fairy tale that includes your child. Jonas loves fairy tales and I just know how excited he would be to read one with his picture in it. You can also get your child involved in making Futurizer 9000, a personalized book where you answer mad-lib type questions with your child. The animal scientists in the book predict what your child will be when they grow up. We love it that you can go back and change the story after you've answered your questions if you don't like the ending.
Be sure to check out the books from storieChild on Kickstarter before their campaign ends. You can get a great deal on these beautiful books and get them delivered to you before Christmas. Read to the end of this post for a chance to win your own personalized book from storieChild.
2. Start Reading to Your Kids at a Young Age
Juliana, my 5 month old, loves being read to. She also gives the cutest gummy smile and squeal whenever she sees herself in the mirror or sees a picture of herself. This makes storieChild's baby books perfect to make reading fun for her. They have beautiful illustrations along with pictures, that you choose to upload, of your baby. Even if she doesn't understand I know that reading to Juliana at this young age will help her grow into it and make it more fun.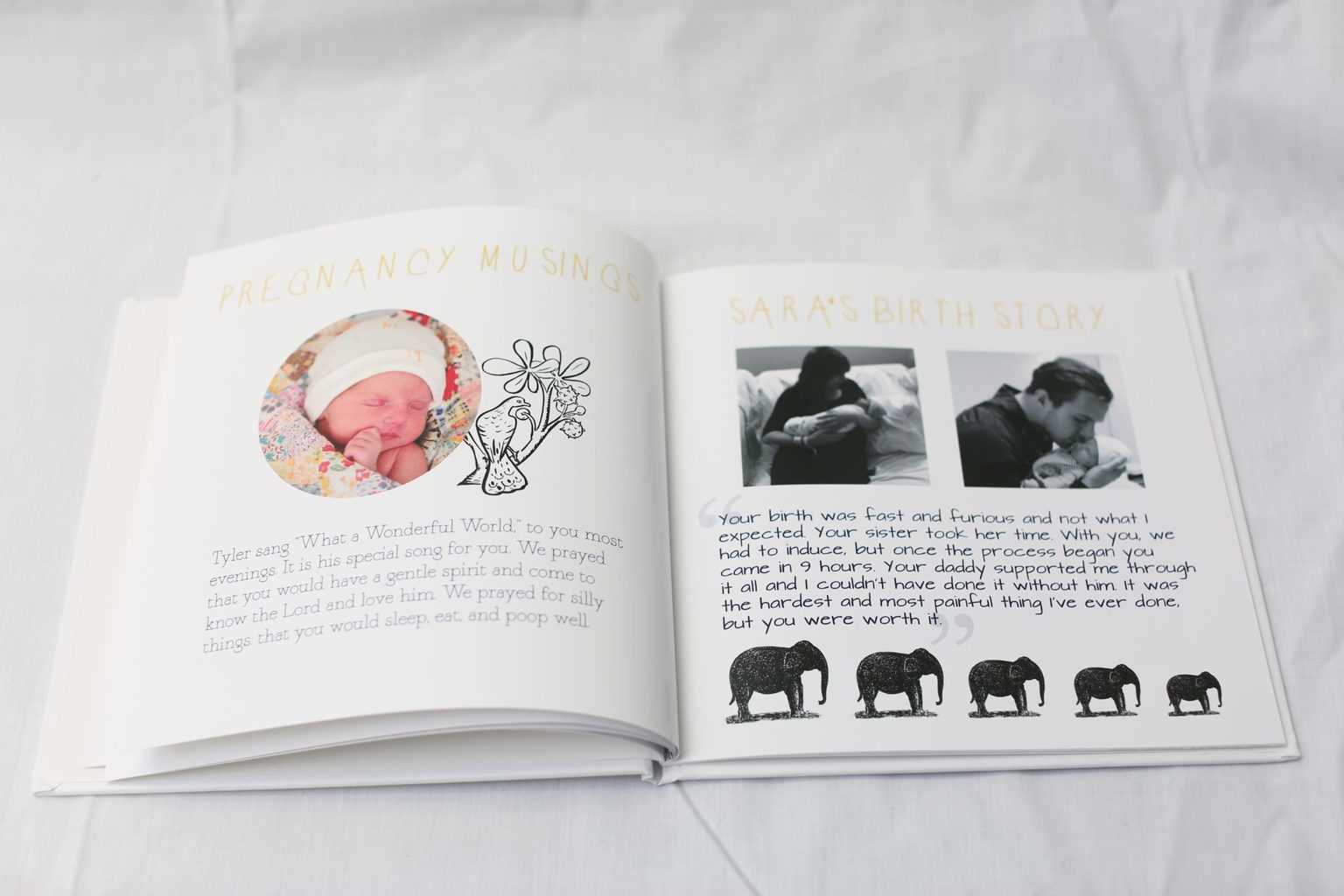 3. Take Your Kids to the Library
One of the best jobs I ever had was working as a librarian. You could just see the children light up seeing the infinite amount of books they could choose from. I was always amazed how some children would walk a mile or two to the library just to hear story time because it was fun for them. Jonas has his favorite books that we read over and over again, but he also loves to mix it up by including books we checked out from the library that we haven't read before.
4. Get Silly
When it is just me and Jonas reading together at bedtime I get silly. I always try to do my best impression of the characters in the books by doing a silly voice or accent. He loves this and will want me to read books in certain voices over and over again. Books should take children on a journey and you as a parent have to get silly sometimes to make it fun!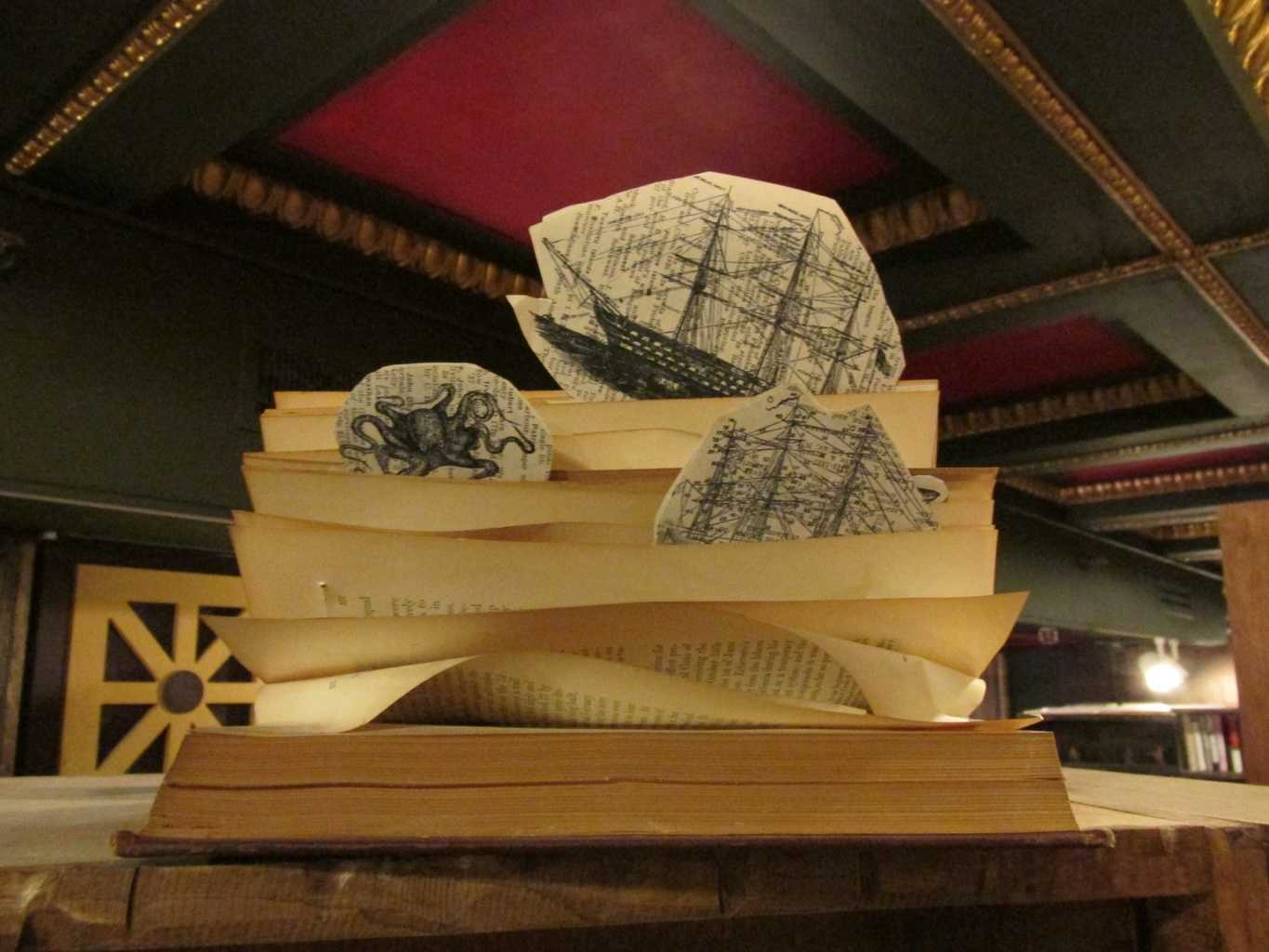 5. Read About Things That Interest Your Child
Luckily Jonas loves all sorts of things so we read about all sorts of things. He does have a love of comics though and it always makes reading more fun to throw in a comic book every once in a while. Really, it just makes reading more fun when you are reading about something you love. Whether your child loves princesses, animals, or sports there are children's books that cover every topic. Personalized books like the ones from storieChild make it easy to include your child's interests into their own book.
The Giveaway
I am so excited that storieChild is giving away one of their beautiful personalized books to one of my readers. This giveaway is only open to 18+ residents of the U.S. You will get a one-of-a-kind storybook in softcover and may choose between their Incredible You, Max and Merry, Baby Book (volume 1), or Futurizer: 9000 books.
storieChild personalized children's storybook giveaway

What storieChild book would you choose if you won? How do you make reading fun for your kids?
Want to read more tips and stories about my life as a stay at home mom. Subscribe HERE and never miss a post.
This post has been written in partnership with storieChild. All opinions are my own.