Spring is one of my favorite seasons because it's so bright and sunny, but not to hot.  This is a great time of year to take the kids out exploring and for reading happy books.
Since Spring is upon us I thought it would be a perfect time to share some of our favorite butterfly and caterpillar books. I hope you love them as much as we do!
Don't forget to grab your free printable book list below for easy reference at the library.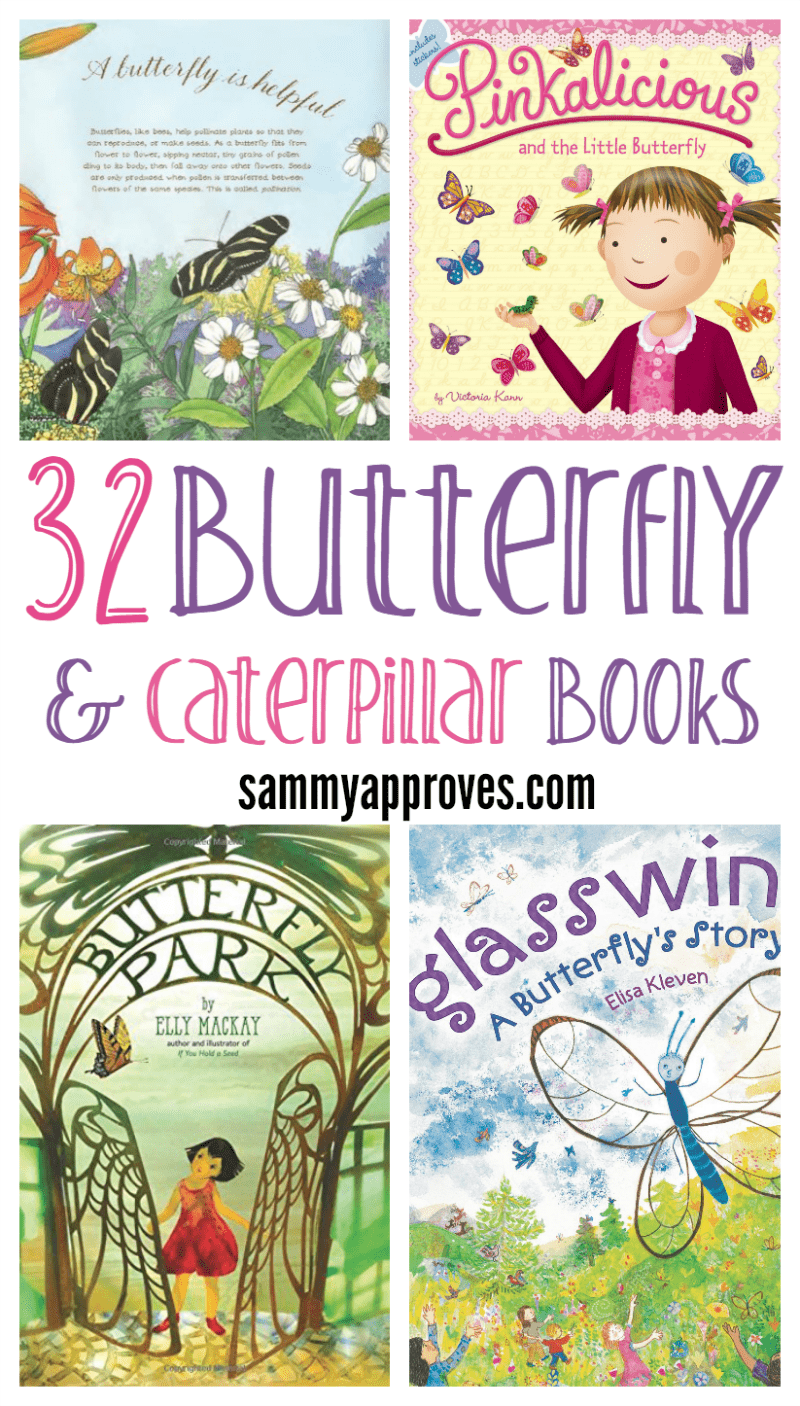 This post contains affiliate links. All content is my own.
32 Butterfly & Caterpillar Picture Books For Kids

 Oh, aren't those books cute!? I know we will be settling in for some toddler butterfly and caterpillar story times soon.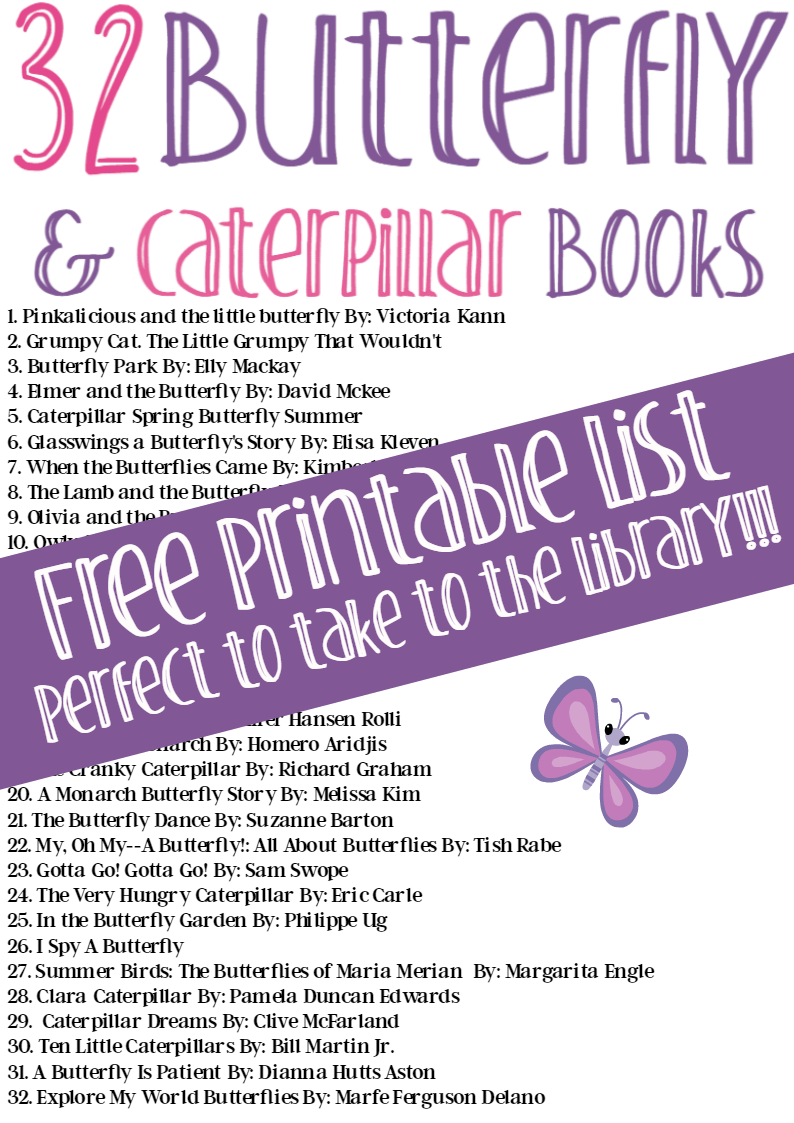 Learning about Butterflies? You may also like these fun products personally recommended by me, Sammy!
How about you? What are your favorite springtime books to read with your kids? Do you have a favorite butterfly or caterpillar book? I would love to hear about it in the comments below!