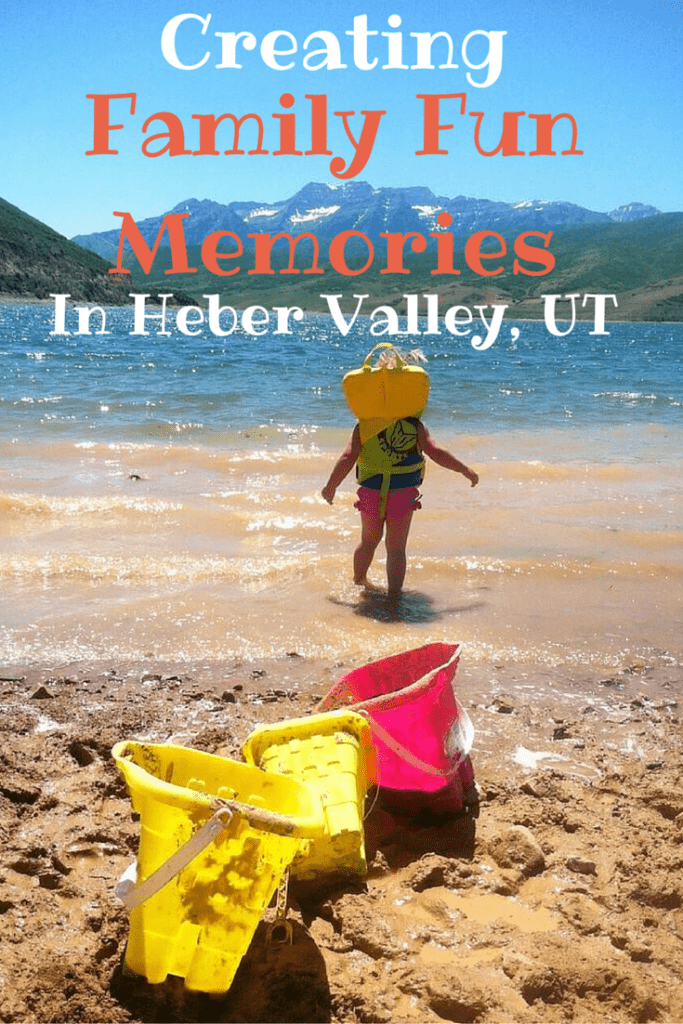 Disclosure: This post is sponsored by Heber Valley. All opinions and writing are my own.
Utah is a state my little family visits often, since we have a lot of family that lives there including my dad. We love planning trips to places where our family can create fun memories together.
Overall Utah is a great location to travel if you are looking for a place with an abundance of family activities. Heber Valley is one of the places in Utah that always stands out to me as a great option for family fun when we are traveling.
Creating Family Fun Memories In Heber Valley
One of the best memories I have visiting Heber Valley was when during the winter. Our family decided to go winter tubing together. Even though I was pregnant with Jonas and couldn't participate it was a blast to watch.
The winter tubing is in Heber at Soldier's Hollow. When you go they give you huge inner tubes that you take to the top of a giant snow hill and sled down. This is something you can do over and over again. My family took full advantage, as this was a whole day activity. Needless to say, it was a family favorite and I was a bit jealous watching everyone tube down the snowy hills.
If you have kids that might be too small to ride down the big hills they have smaller tubes and slopes for the littler kids too! We don't have anything like this in Southern California where we live. So, I would love to go back there next time we are in Utah and watch my little ones slide down the hills. I'm sure Jonas would love it since he is fearless and full of adventure.
Don't miss out on visiting the lodge while you are tubing to relax and have some snacks. It's also great if you are pregnant like I was on my visit or if you have little ones who aren't participating in the tubing activities.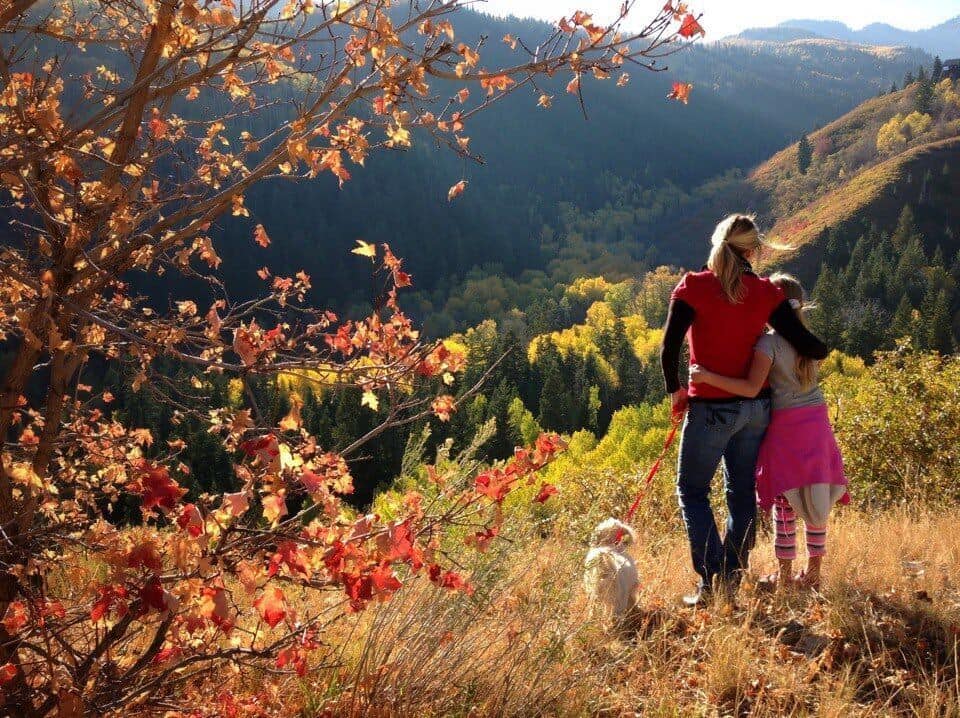 Bond With Your Kids On Heber's Hiking trails
A family vacation for us usually isn't complete without finding a fun and easy hiking trail. We love hiking as a family in new terrain and find it a great way to bond with our kids. As a mom, I love it that Heber Valley offers so many family friendly hiking trails in one place.
This is great because we always try and find a hiking trail that would be fun for our family. We usually pick easier trails, so the kids can enjoy the hike with us. My husband is a marathon runner which makes hiking a breeze for him, but as for the rest of us we like to take a bit of a slower pace. Luckily Heber Valley has plenty of easy trails for us to explore.
One of the best things about hiking in Heber with kids is seeing the wildlife. My kids love looking for animals when we are out exploring. Juliana, my toddler, calls most animals dogs, whether it's a cow, deer, or bird. We get a good laugh whenever she does this and it makes our search for wildlife so much fun. When you are exploring the trails with your little ones try to spy deer, beavers, and other wild animals.
---
Click HERE to search Heber Valley hiking trails by difficulty.
---
Create Memories On The Heber Valley Railroad
I've always heard amazing things about the Heber Valley Railroad, which is one of the highlights of the city. This is something that I haven't had the chance to do, but it is on my must do list for our next trip to Utah.  Having seen how beautiful Heber Valley is, I can only imagine how scenic these train rides must be.
The railroad has different themed events year round for all interests. I think it would be fun to take the kids on the Christmas themed  North Pole Express train ride. My son loves the Polar Express book and movie, so I think he would get a big kick out of it.
Christmas seems like great timing for planning a family trip to Utah and visiting Heber Valley. There are plenty of events going on in Heber Valley around Christmas time. Including Swiss Christmas, where you can see traditional dancing, music, and shop around for unique crafts.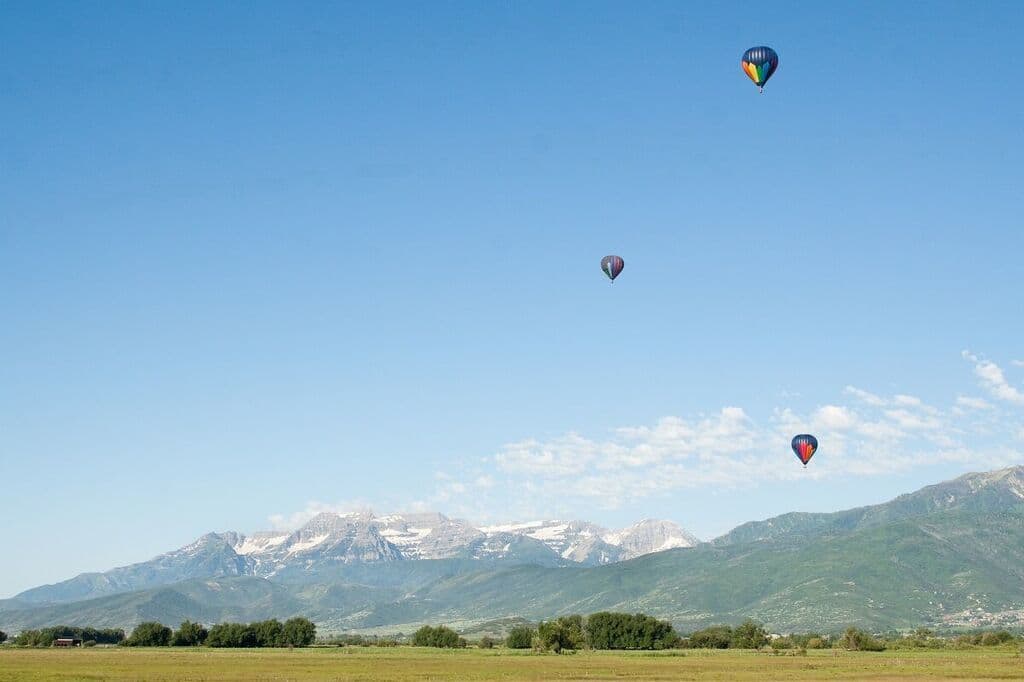 More About Heber Valley
Heber Valley is a family friendly destination that is only a 50 minute drive from Salt Lake City, UT and 15 minutes from Park City, UT. They have a variety of family fun things to do and a great event calendar that can help you plan your trip.
The city is compared to Switzerland because of it's cool weather and beautiful green meadows. There is a large population of Swiss people in Heber valley and even a Swiss themed town.
To find out more about visiting Heber Valley and all the family fun activities they have to offer visit gohebervalley.com!
What would you most like to do in Heber Valley? Do you have any ideas for family fun in Heber Valley? I would love to hear from you in the comments below! 
Here are some other posts you might like!