What makes your child unique?
Each day our kids grow they become more of who they will be as adults. I see my two-year-old's personality shine through more and more as she gets older.
Our kids will find things that they like and develop different quirks in their personalities that are unique to them. Sometimes these interests will be completely different than their parents and that's definitely normal and okay.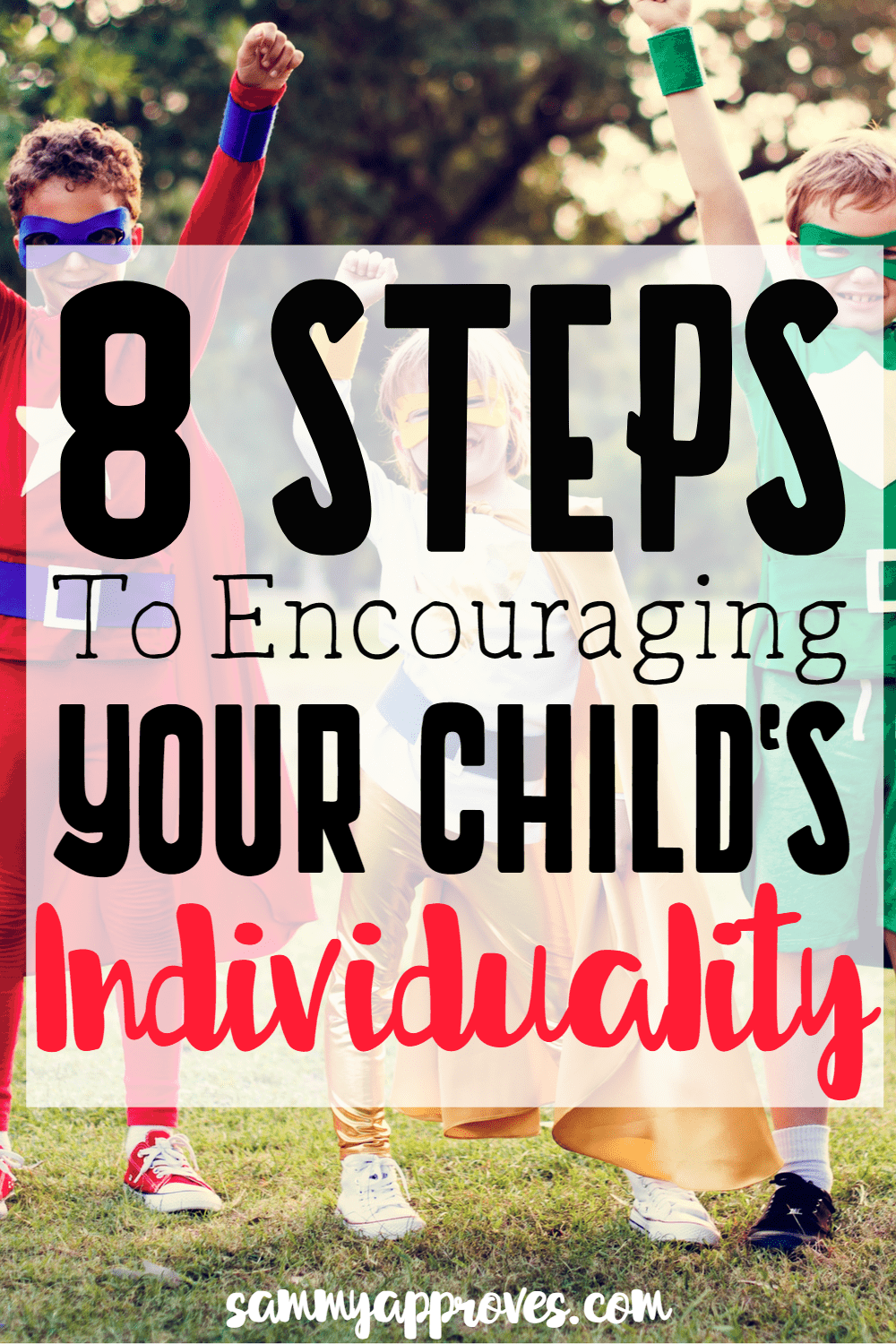 8 Steps to Encouraging Your Child's Individuality
It's up to us as parents to encourage our child's growth into the people they are becoming.
How do we encourage their individuality? Well, it's easy and I've broken it down into 8 easy steps. Things that parents can do to help guide their children as individuals.
Become Fans of Their Passions

As your child develops interests in certain things. Encourage them by becoming fans with them. You may not like Pokemon, chess, or comic books. But, if your children do then they want you to be apart of it.

Our son loves to play chess and we've tried to encourage that by getting him a chess set to play at home and playing games with him. 

Attend Their Events

Make sure to attend events of things your child is passionate about. Do they play on a sports team, have dance recitals, or chess tournaments? When these events come around make it a point to take the whole family to support them.

This is apart of who your child is becoming and it is so encouraging to have the people they love most their for support.

Facilitate Their Hobbies

Pay attention to the things your child is gravitating to. Do you notice they love animals, to draw, or dance around the house. You can foster these passions by getting them art supplies and dance lessons. If they love animals try out a club like 4-H or FFA. The point is finding out how they can grow their interests and facilitating that for them.

Show Enthusiasm

Be your child's biggest cheerleader when it comes to their hobbies, dreams, and passions. You want them to know that they have a supporter and that's you. With a supportive family they will more easily grow into individuals with confidence and pride in who they are.

Give Them Time to Share

When your little one wants to tell you about something they love listen with open ears. I remember this year my son got really enthusiastic about participating in Jump Rope for Heart at school. He talked to me about it for almost a full hour after school. During this time I sat, listened, and asked questions. It made me so proud that he was finding out that he loved to participate in events for charity!

Expose Them to a Variety of Things

Exposing your kids to a variety of things helps them figure out what they like and don't like. We like to take our kids to a variety of different restaurants, community events, and places. Through encouraging them to try and experience new things we find out so much about them as individuals.

Encourage Their Dreams

We are so lucky to live in a country where almost anything is possible. It's so important to encourage your child's dreams and goals. Do they want to be a doctor, fire fighter, or You Tuber? Encourage them to pursuit what they love. Help them find out what they need to do to achieve those dreams and be their for them every step of the way. Their is no greater motivation to accomplishing individual goals than having someone who believes in you.

Celebrate Their Victories

Each of our kids are their own individuals and will accomplish their own amazing things. It's so incredible to me to see what different kids grow up to be, what they are capable of. Make sure you are rewarding them in their individual accomplishments and celebrating their victories. Whether it's preforming in a dance recital or competing in a sport, win or lose, it's great to give that validation!
What's Your Child's Thing?
I've partnered with Fruit Shoot today to share this post about encouraging your child's individuality. Like I said above one of our son's many "things" is playing chess.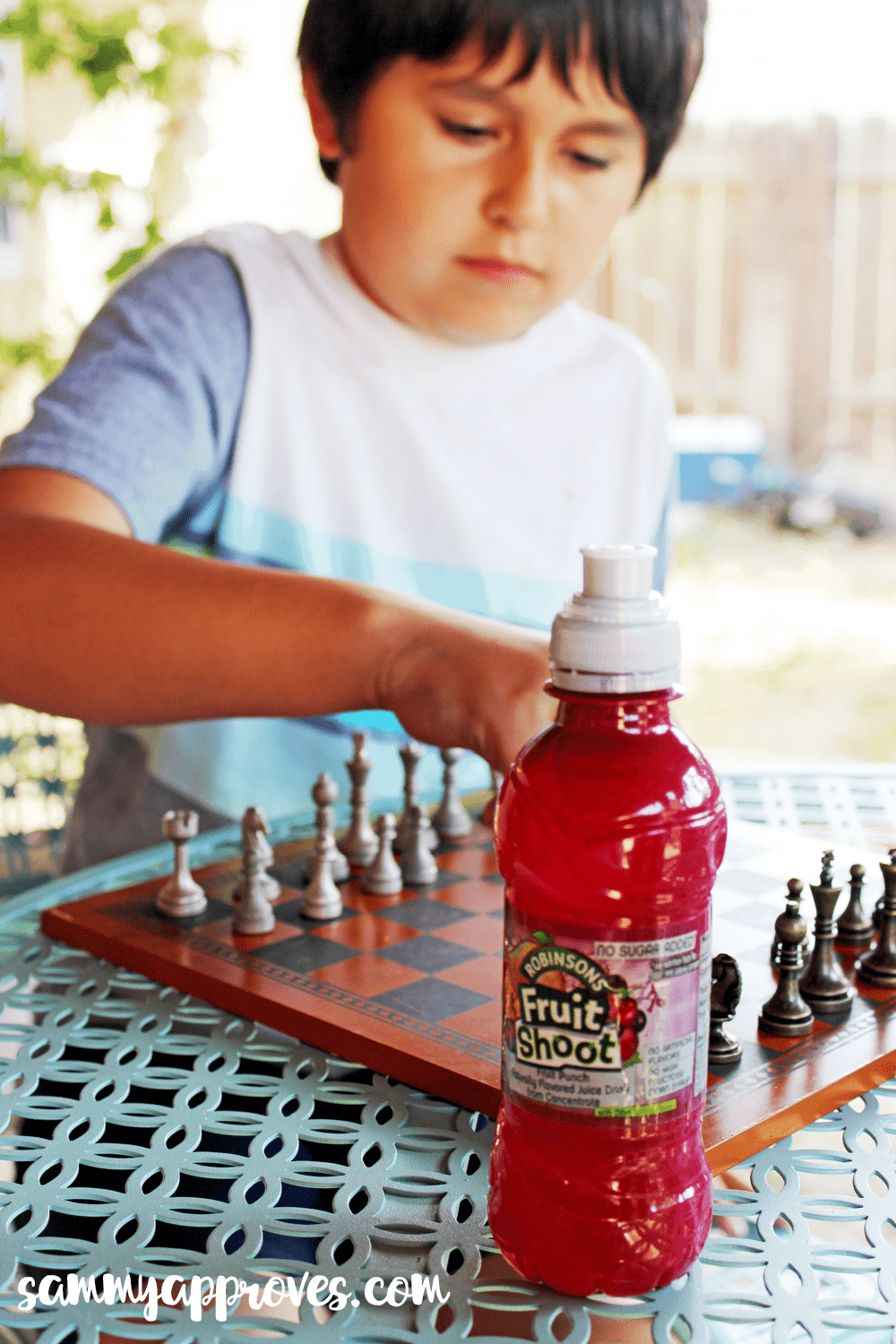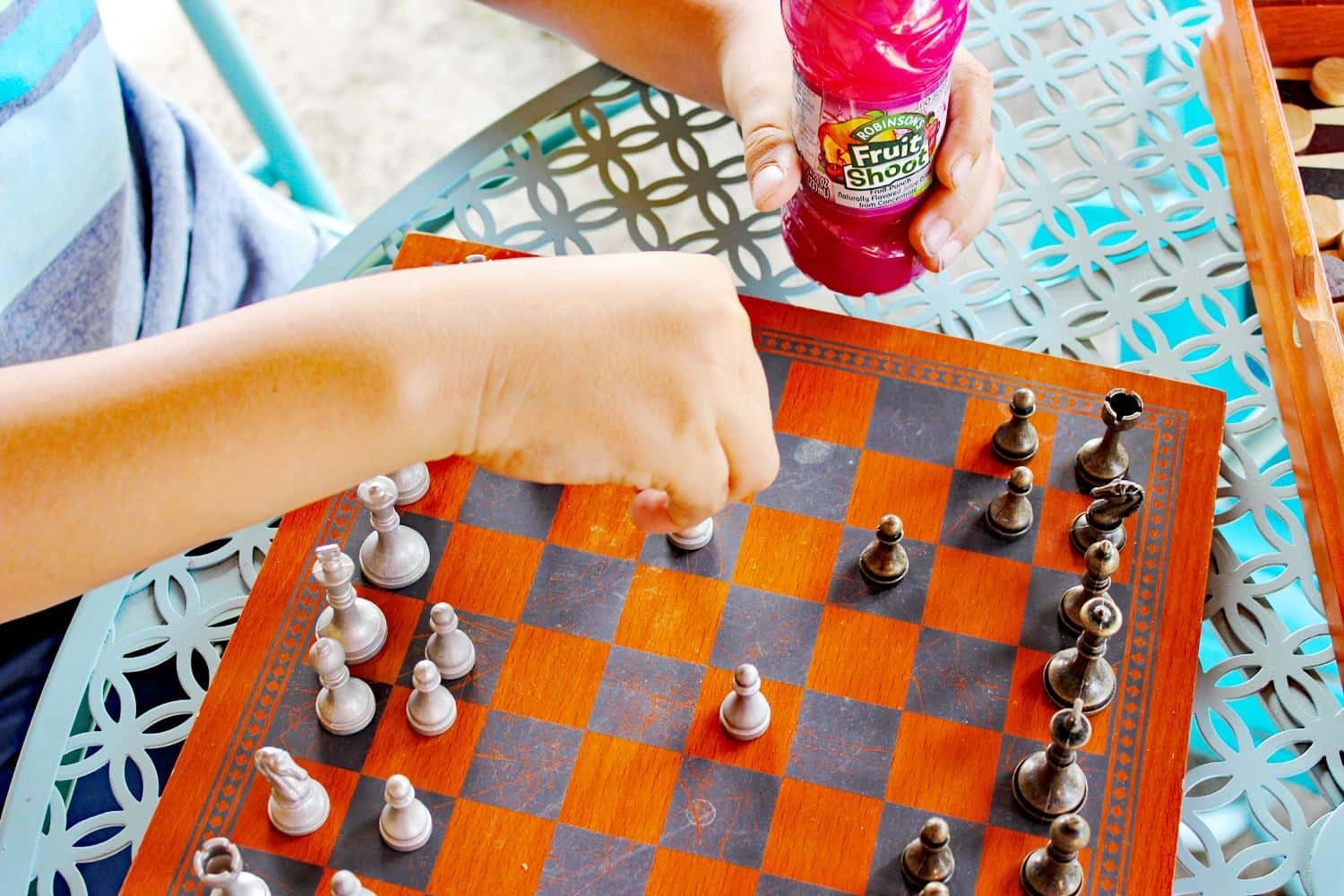 We love setting up a chess board outside and playing with him. Even if that's not our "thing" it really gives him a boost of confidence in his passion for chess to know that we support it 100%.
It's always nice to take a pack of Fruit Shoot out their with us. Their new Fruit Punch flavor is so yummy and I love that it has no added sugar.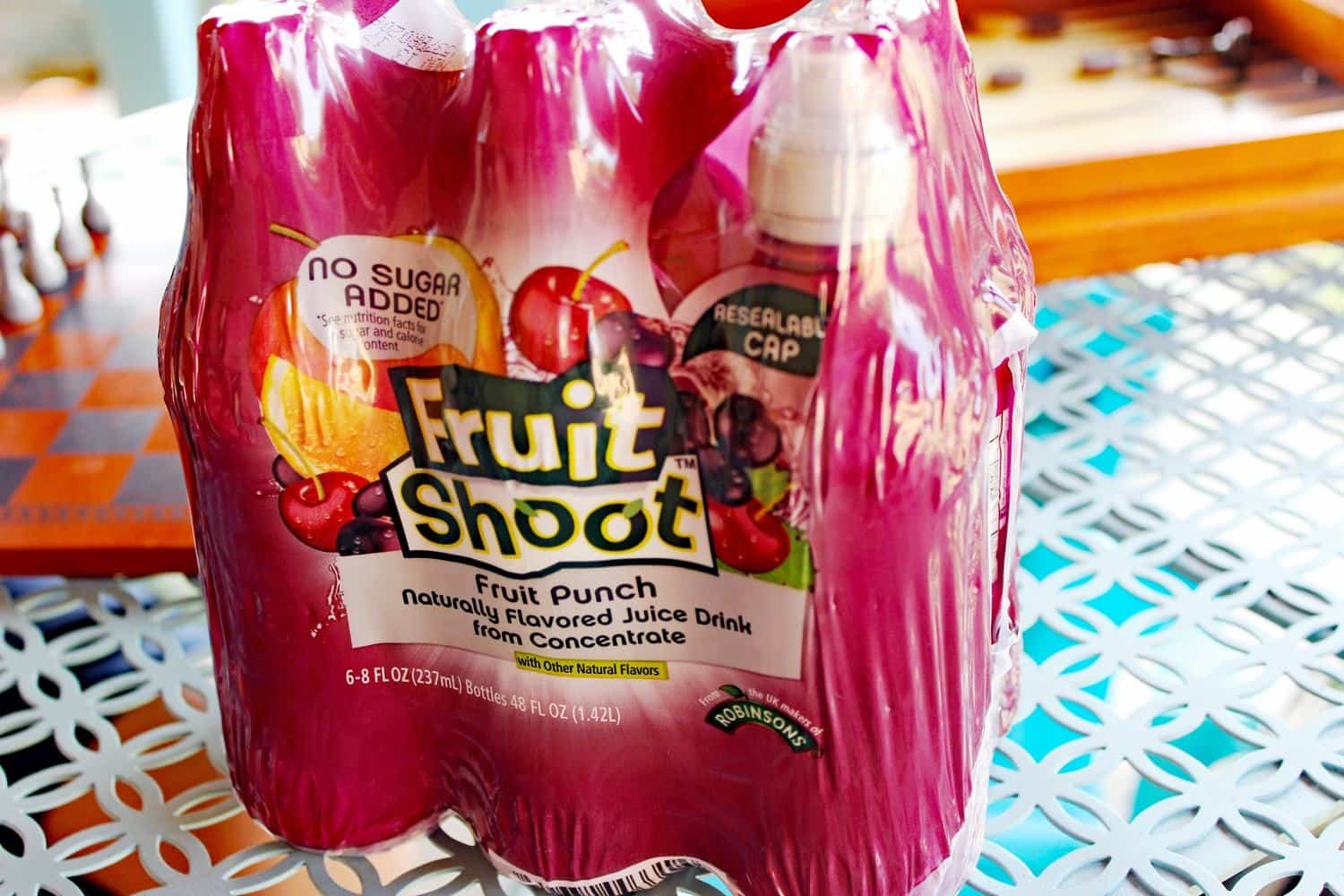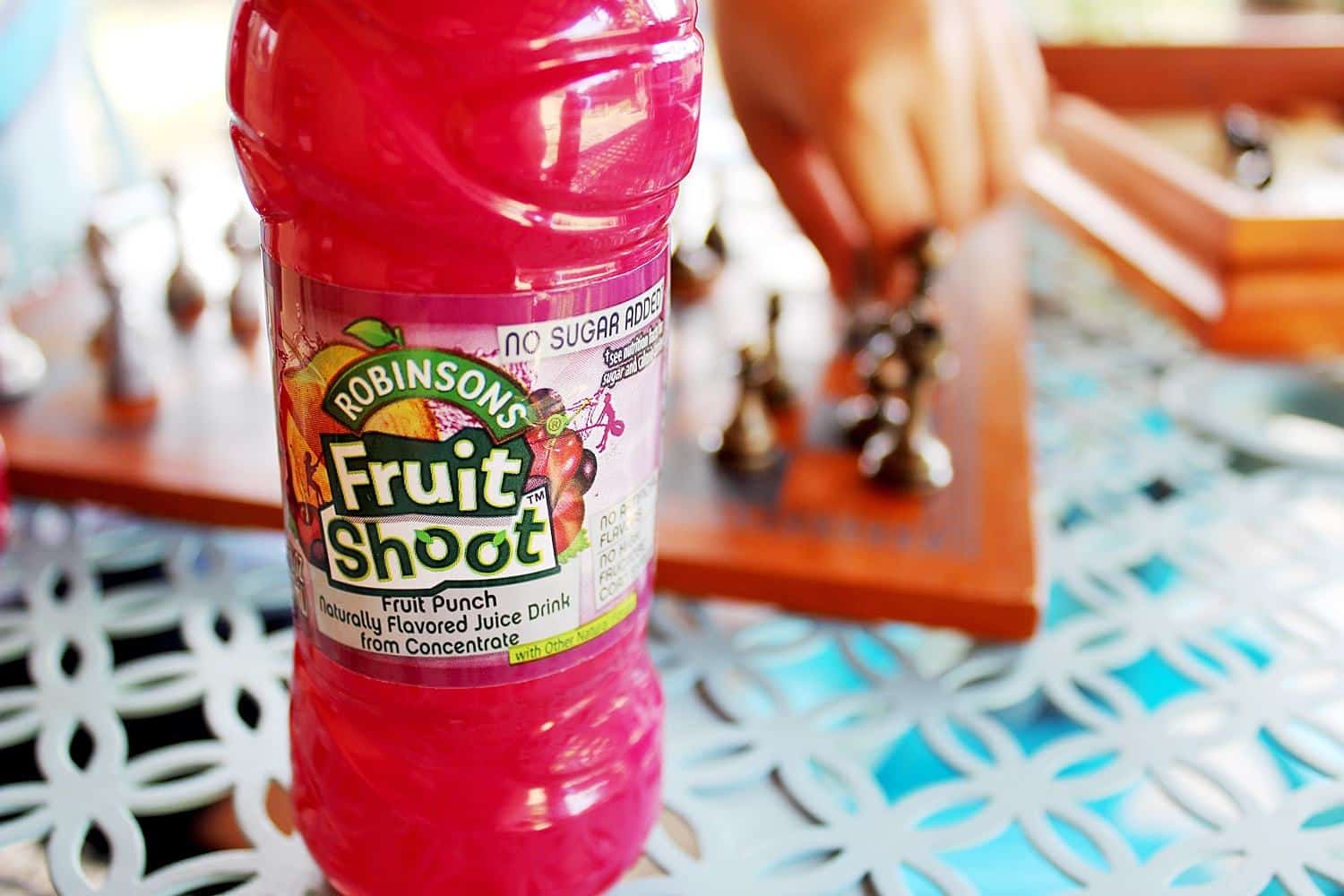 Find out where you can buy Fruit Shoot for your kids here!
Tell me: How do you encourage your child's individuality? What makes your child a unique individual? I would love to hear from you in the comments below!