Do your kids love YouTube? The world has changed so much from when I was a little girl. I remember getting so excited every Saturday morning to watch my cartoons. These days YouTube is becoming the trend for kids. More than watching Teen Titans Go! on Cartoon Network, Jonas wants to watch YouTube. He has his favorite YouTuber's lined up and doesn't like getting behind on their videos.
As a mommy/parent this can be very scary because YouTube is full of videos that are NOT for kids. It is so easy for kids to happen upon a bad video that would only take them seconds to watch.
Now,I love YouTube too and also think there is a ton of great content on YouTube that IS kid friendly! I didn't want to cut my son off completely from YouTube, so we came up with some internet safety rules to follow when it came to YouTube.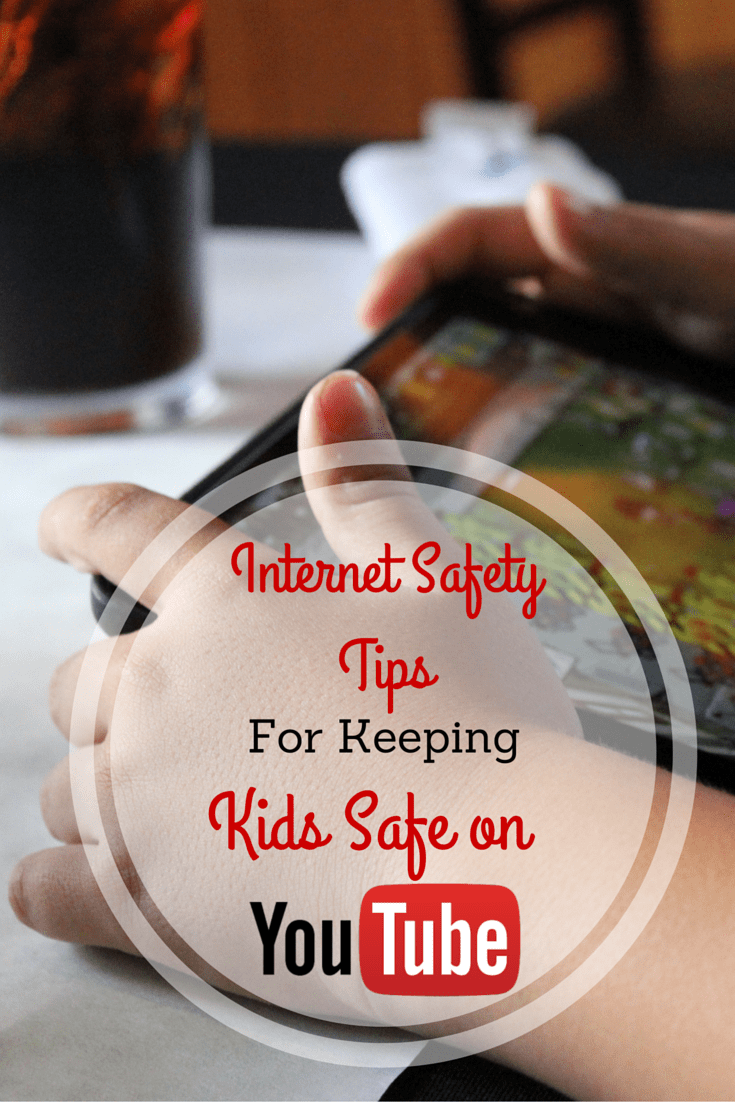 Are you using YouTube Safety/Restricted Mode?
YouTube has a built in safety feature that blocks most offensive videos from being played. This gives me some peace of mind knowing that my kids have some active protection against harmful videos.
Setting it up is super easy! On your PC you can find it at the bottom of your screen when you are on YouTube. Here is a screenshot of what you are looking for.

You are going to want to click on Restricted Mode or Safety Mode and turn it on. It will remain active on that device until it is turned off.
Make an Account and Subscription List for Your Kids
I have a YouTube account set up just for my son to watch. On this account I am only subscribed to kid friendly channels and he knows that he is only allowed to watch these channels. He can go to any of these channels and watch their videos and I don't have to worry about him seeing something he shouldn't.
Check out our list of Kid Friendly YouTube Channels Here.
---
Check Out YouTube accounts Before You Hit Subscribe
There are many YouTuber's out there that have kid friendly videos, but are their channels completely kid friendly? Make sure you watch through some of their videos, check out their playlists, and their feed of uploaded videos before you determine it's safe.
Many times my son has asked to subscribe to someone who has an awesome Let's Play series of a game he loves. I will check out their channel only to find that while they do play this great kid friendly game and may not use profanity, there is another series on their channel that is for adults and not something I want my kids seeing.
Set up some rules for YouTube
Make sure your  child knows what your rules are about YouTube. They are safer when they know what is and isn't okay when it comes to YouTube.
It is important for me that my kids know when and where they are allowed to watch YouTube, what channels they are allowed to watch, and general rules about internet safety.
Don't Let YouTube Slide Under the Radar
It's easy to just subscribe your kids to some kid friendly channels, turn on safe mode, and forget about it. Please don't do this! YouTube is constantly changing and it is really important to go through and check up on it every once in a while.
Every once in a while I do a YouTube sweep where I will make sure safety mode is still turned on, check the YouTuber's we are subscribed to, and check the history of what has been watched. If a YouTube channel has started uploading video's that aren't kid friendly we hit unsubscribe.
Do you have any YouTube safety tips for kids? I would love to hear them in the comments below.
Here are some other posts you might like!
---