It's almost July and that means San Diego Comic-Con is creeping up on us, except we aren't going this year. We had taken our son every year since he was two years old, but the last two years we weren't lucky enough to win the lottery that is buying tickets. Those four years we did have the pleasure of attending were magical. Our son loved it, I'm pretty sure going to Comic-Con is up there with Disneyland for him, as he is constantly asking when we are going back.
I know planning a trip, especially a first time trip, to Comic-Con can be intimidating especially if you've decided to take the kids. As our first Comic-Con experience approached I was filled with anxiety. What if Jonas (my son) is scared of the cos-play, gets too tired, doesn't have any fun? What if we don't have any fun because we are just trying to get by making him happy. All of those fears were squelched the first year when we walked away from one of the best, most memorable experiences we had ever had.
Although our years going to Comic-Con were amazing there were some tips and tricks we learned to make it easier with having our son there with us. Here are 5 tips that might make it easier for you if you are planning on attending Comic-Con with your little ones this year.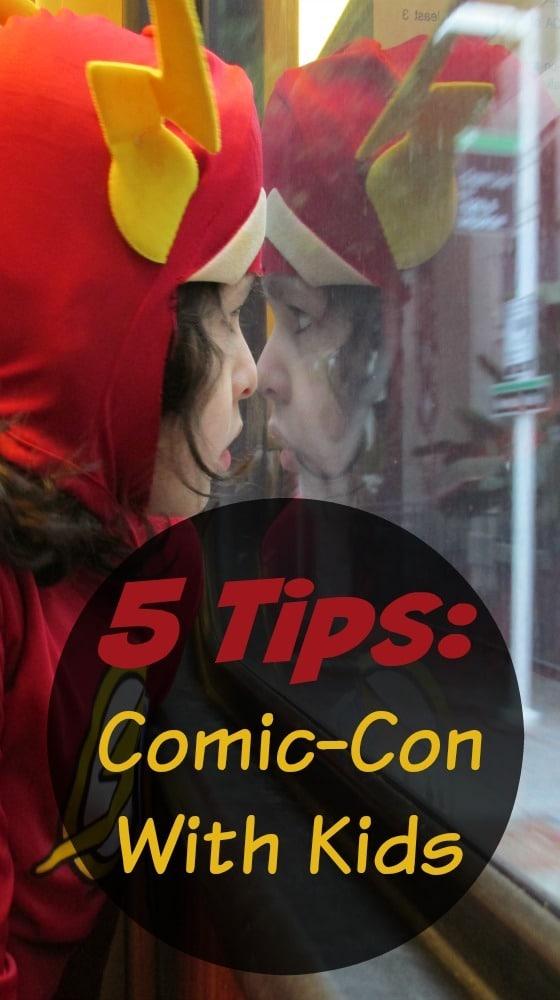 1. Bring a Stroller
---
If your child is small enough to ride in a stroller bring it. Think of Comic-Con like a trip to Disneyland, there will be a ton of walking. We brought our stroller for Jonas every year, age 2-5. He always ended up taking a nap at some point during the day, which was a perfect time for us to run around the exhibit hall and get comics signed. If you have to go into a panel there is stroller parking at various places in the convention center. Did I mention strollers are a great place to store all of your swag?
2. Bring Entertainment
---
In our experience of Comic-Con with kids we spent most the time in the exhibit hall. When you are in panels you need something to entertain your little one. What I did was brought mini sticker books for my son to work on during panels. He sat there quietly eating his snack and working on his sticker books. We would usually get him a few toys in the exhibit hall too that would keep him entertained throughout the day.
3. Plan for Meals and Snacks
---
Unless you are planning on feeding your kids Mrs. Fields cookies and Starbucks all day you need to plan for food. Sure, there is one measly little lunch area in the exhibit hall, but they sell gas station quality sandwiches for upwards of $12. Make sure your kids are full before you go with a huge breakfast. Pack a small lunch for your kids and lots of snacks. We would take granola bars, string cheese, fruit, and anything that would keep Jonas happy and fed throughout the day. Don't forget water bottles for yourself and your kids. Remember that there is a lot of walking and the water that they do sell is way overpriced. For dinner consider walking down to the Gaslamp Quarter where most restaurants offer a discount for Comic-Con attendees.

4. Park Far and Take the Trolley
---
If you aren't staying at a nearby hotel, park at Qualcomm Stadium and take the trolley. Parking at Qualcomm is free and a weekend trolley pass during Comic-Con is fairly cheap. The trolley makes several stops around San Diego and will drop you off directly in front of the convention center. It is a nightmare finding parking around the convention center and you will usually have to walk farther from your parking garage than you would have to from the trolley stop. Your kids will love the trolley ride, I know my son did, as it was one of the things he remembers most about going to Comic-Con.
5. Include Your Kids in the Fun
---
Comic-Con has a little something for everyone, even kids. Let your kids dress up as their favorite super hero or video game character. Plan on spending most of your time in the exhibit hall and at kids panels. There is no point in taking your kids to Comic-Con if you don't get them involved in the whole experience. My son LOVES Comic-Con, but that is because we took him to meet his favorite comic book writers and to kid booths around the exhibit hall. We made sure we spent some time at the LEGO, Plants vs. Zombies, and Disney booths. He got his own swag and hammed it up when people took his photo in his flash costume. What kid wouldn't love to go somewhere where they are showered with attention all day? My husband and I each picked 1 or 2 panels we couldn't miss each day and went to those. Our son was so happy from all the attention he was getting that he sat or slept through our boring Comic and YA book panels playing with his swag and sticker books.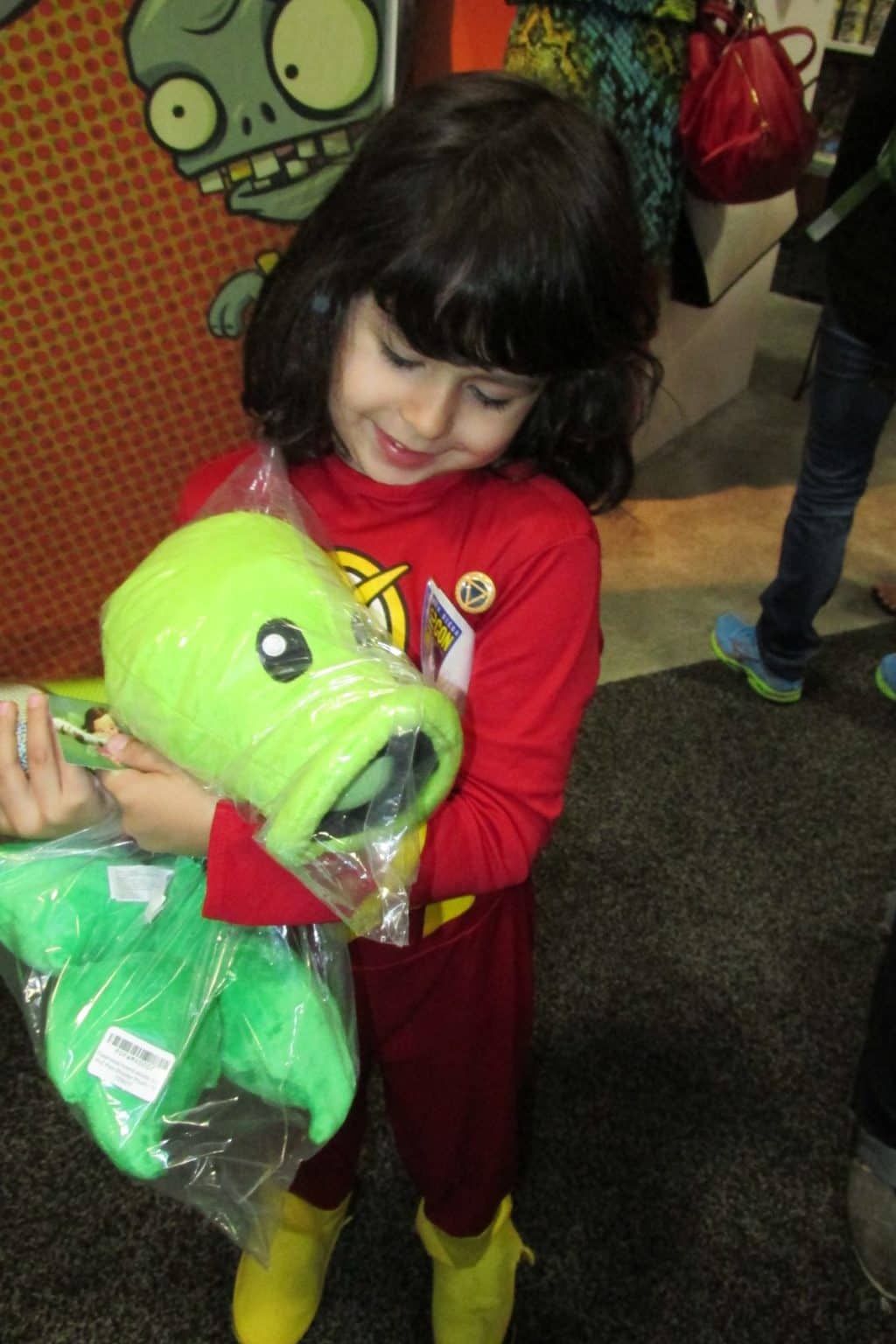 Comic-Con is totally doable with kids. I felt taking them brought out my inner kid and made it a funner experience. Now that we have two kids I am that much more determined to get tickets for next year so we can introduce our daughter to that same awesome experience of going to Comic-Con as a kid.
Are you going to San Diego Comic-Con this year? What tips do you have for conquering Comic-Con with kids?