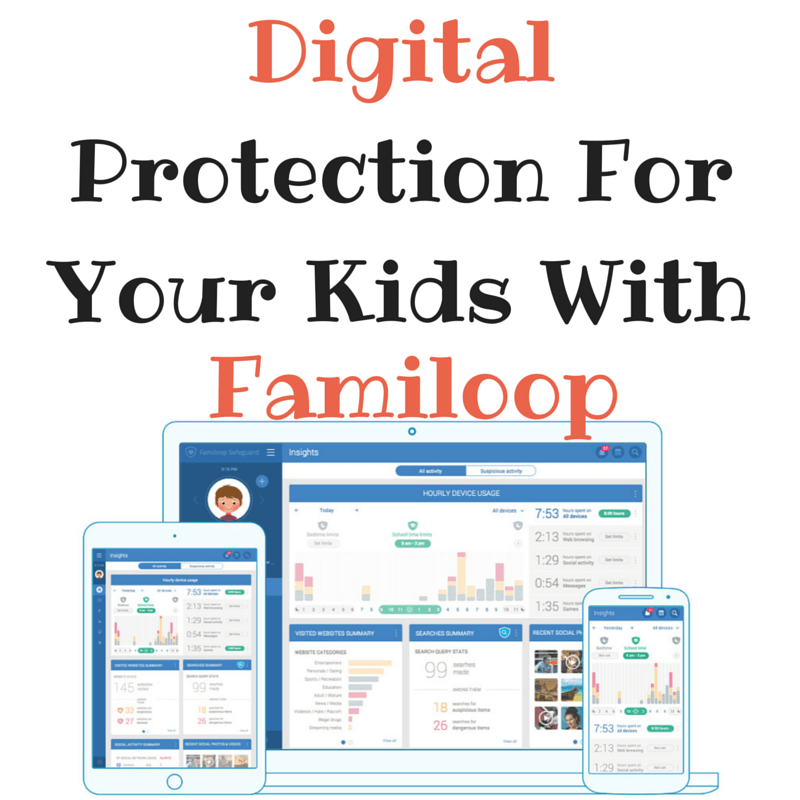 Are you worried about your kid's safety on digital devices? What about the amount of screen time they are getting?
Those are things that worry me as a mother too. Especially since my son loves playing with his ipod and watching YouTube videos. I'm a gaming mother so believe me when I say I understand the need to have digital time.
But, devices give you access to a wide world of things that can be very harmful to our kids. They also make it difficult for your kids to put them down when they need much needed rest and play time. 
Digital Protection For Your Kids With Familoop
This week we tried Familoop, a powerful app that truly puts parents in control of protecting their kids on any device.
Setup is so easy and only takes about 15 minutes. As soon as Familoop was installed on my son's Ipod I noticed half the games and apps disappear. Don't worry you can change this in the settings to allow apps or restrict them.
This is easy with their online interface that you as a parent can log into from any location or device.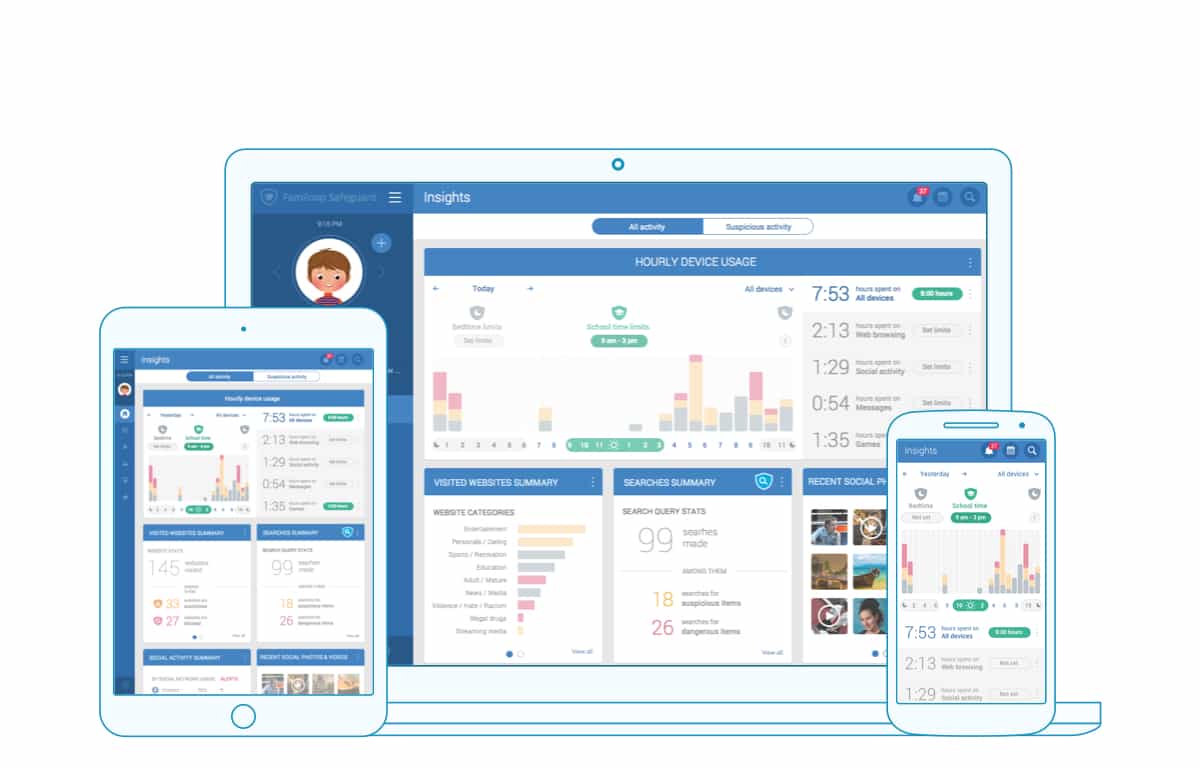 You can set up a profile for multiple devices and/or children and see those devices on your parents account.
I love all the stats it shows from what websites were viewed to how many hours they have spent on their device.

One of my favorite features is the screen time feature. Sometimes we allow my son to watch a few YouTube videos or read a book on his device for 10 minutes before bedtime. This makes it so easy for us to just go in and shut down access to the device when his time is up.
With the click of a button you can shut off your child's device when their screen time is over from any location where you can log into your parents account.
---
Check out the different subscription options for Familoop Safeguard, so you can start protecting your kids today! 
---
How do you keep your kids safe on their digital devices? What feature of Familoop would you most like to try? I would love to hear from you in the comments below! 
Disclosure: This post is sponsored by Familoop. All opinions and writing are my own. 
Here are some other posts you might like!