Have you been looking for family fun things to do this October? So have we, which is why we thought it would be fun to take the kids on a day trip up to the Tehachapi Apple Festival. This festival was just a short drive from our house and was a fun way to get the kids outside and active while having some family bonding time.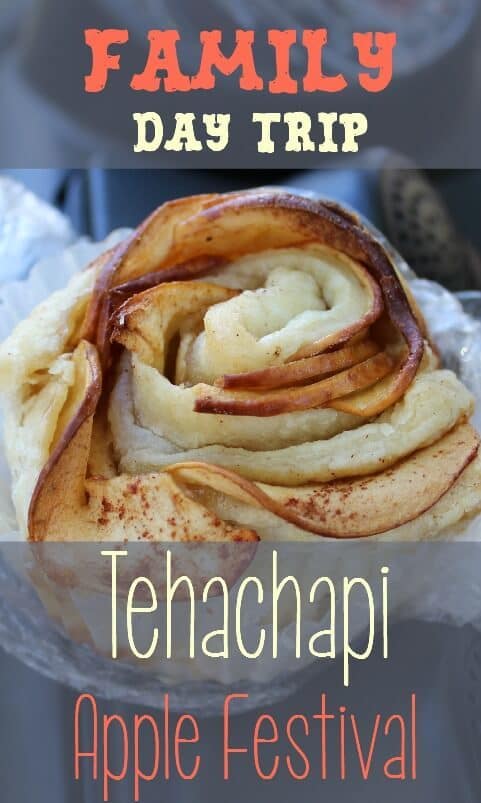 What is the Tehachapi Apple Festival?
The Tehachapi Apple Festival is a free two day festival located in Tehachapi, CA. Tehachapi is a beautiful little town in the Southern California mountains and much cooler than where we live in the valley. This family friendly festival has plenty of activities for kids, vendors (if you love shopping), and some yummy apple treats and food.
---
We took our trip spur of the moment because we are that kind of family. Some of our favorite trips have just been planned the morning of, driving off for a day of fun. We love apples and our kids love being outdoors, so this sounded like it would be a fun way to get out of the house and escape the afternoon heat.
Speaking of loving yummy apple treats, one of my favorite apple desserts we tried at the Apple Festival was this apple rose. It was an apple carved into a Rose with cinnamon surrounded in delicious pastry. Apparently the people that were selling them have a cafe where you can buy them, check it out HERE. Needless to say I will be visiting this place soon so I can get another apple rose!
We had the funnest time walking around and looking at all of the booths and things for sale. For lunch we stopped at Kohnen's Country Bakery, a German deli and bakery, which was also full of tasty pastry's and good sandwiches. Jonas loved that they had old fashioned soda's and grilled cheese (one of the few things he will order).
While Jonas spent quite a bit of time jumping in the bounce houses with his Grandpa, we spent some playtime in the grass with Juliana. She loved being outside with the nice cool breeze and really got a kick out of trying to grab handfuls of grass to try and put in her mouth. The best part was the cute pictures we got of her.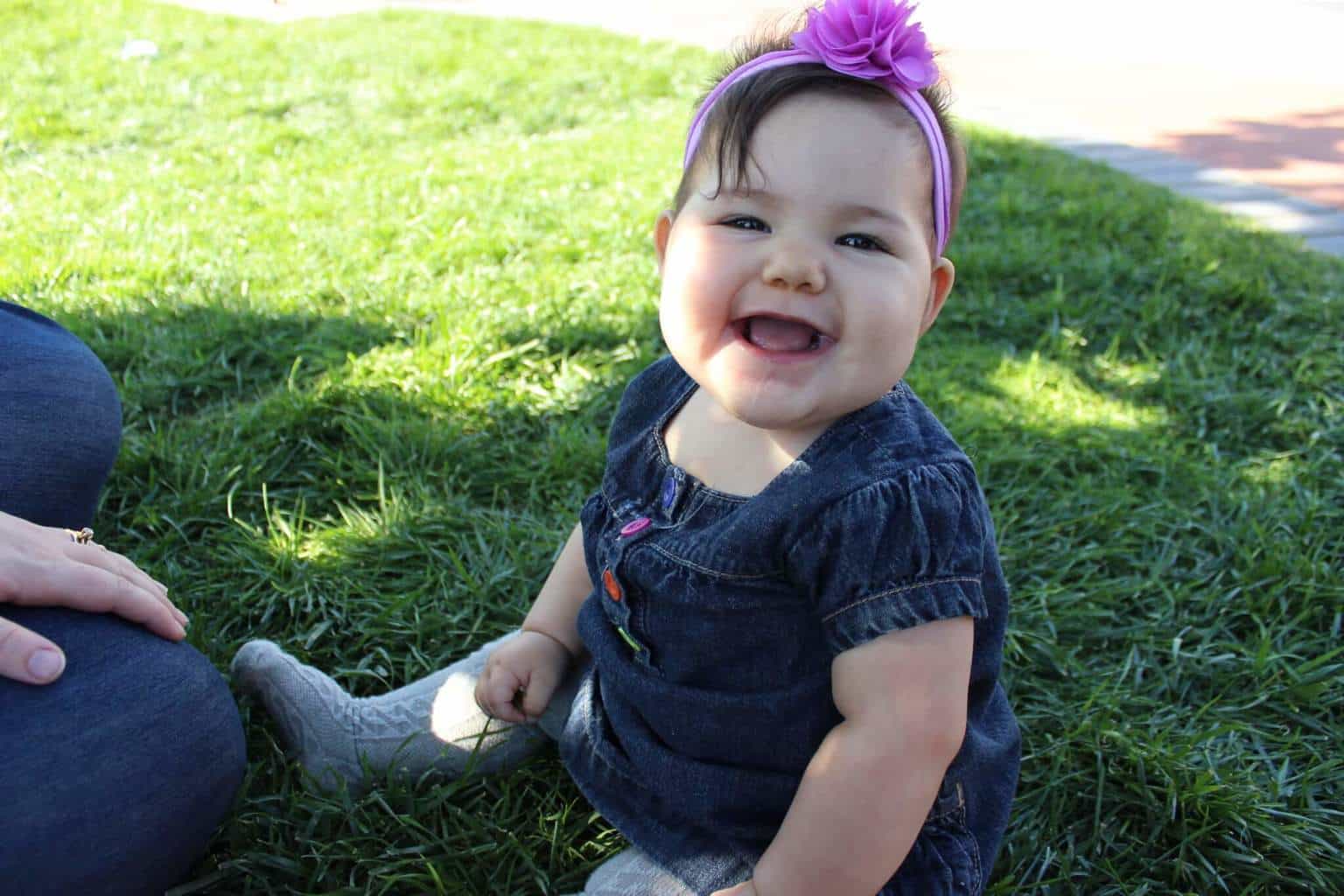 If you live in So. California and are looking for a quick day trip next fall, I highly recommend going to the Tehachapi Apple festival.
Been to any Fall festivals in your town? We would love to hear about it in the comments below.
Want to read more about our family travels and my life as a stay at home mom? Subscribe HERE and never miss a post.