looking for kid friendly YouTube Channels for your kids?
You've come to the right place. As a mom I know how important it is to keep your kids safe on YouTube. The first step for me is finding great kid friendly YoutTube channels that my kids will love.
When I look for channels to subscribe my kids to I watch some of the videos and check playlists for YouTube series that may not have kid friendly content. All of the channels we subscribe to are to the best of my knowledge (I'd like to think I check them pretty thoroughly) upload PG content that is free from profanity.
---
Click Here to Find Out More About How to Keep Your Kids Safe on YouTube.
---
Check out our list of fun kid friendly YouTube channels below: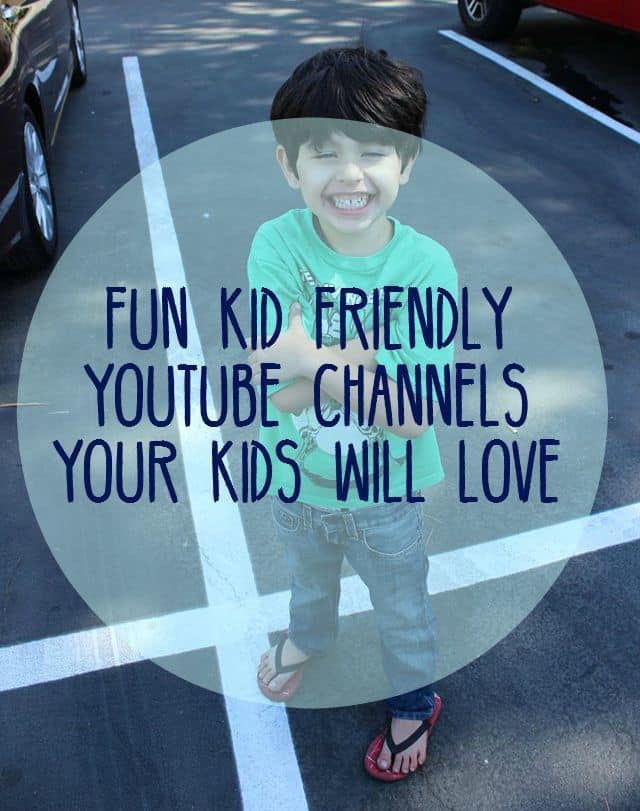 Jonas is a huge hobby kids fan. The hobby kids release new videos regularly where they open new toys. In their videos they always create stories and games that go along with the toys they are opening and trying out. Jonas likes to recreate some of the stories they create with their toys with his own toys. It's also great for moms who want to see how creative you can get with certain toys before you purchase them. Here is a playlist of toys they have reviewed:
The DC Kids YouTube channel is great for kids that are fans of DC superheroes. This channel features kid friendly cartoons with characters like Teen Titans and Batman. Here is a playlist of DC Superfriends cartoons you will find on their channel:
If your kids love the Angry Birds Apps as much as mine do they will love the Angry Birds YouTube channel even more. This channel has funny animated videos of the birds trying to outwit those pigs. There are even fun behind the scene videos that show how they draw the characters in the Angry Bird games. Here is a playlist that contains some of the animation videos:
bonus List of Kid Friendly YouTube Channels
*These are in no particular order. If you know of or have a YouTube channel that you would like added to the list. Please contact me and I will check it out.
YouTube Channels for Preschoolers
---
We are always looking out for kid friendly YouTube channels to add to our growing list! What kid friendly YouTube channels are you subscribed to? We would love to hear from you in the comments below.
---
Join us, subscribe to our mailing list!
Here are some other posts you might like!
---