We just got back from a wonderful weekend trip to Ventura where we watched my husband run his first marathon. My little girl, Juliana, was also hitting a milestone as this was her first little vacation. The Ventura coast was a lot more hot and humid than usual which made it harder to walk around and enjoy ourselves, but we all had fun, including the kids. I'm so excited to share with you our experience taking a trip to Ventura with kids.

Finding a Kid Friendly Hotel in Ventura
We stayed in the Crown Plaza which was right on the beach. This was perfect because it was in walking distance of the finish line for the Ventura Marathon. So, I could just walk the kids down to see their dad finish the race. It was also in walking distance of downtown Ventura, which has a lot of shops and restaurants. The hotel was over all kid friendly but had some pro's and con's.
Pro's- The biggest plus for me was the close proximity to Ventura fun. We could walk to the beach, pier, and downtown. With this being Juliana's first vacation I didn't want to fuss with driving from a cheaper hotel and finding parking close to the marathon. Jonas loved the ocean view balcony in our room and the swimming pool. They brought up a crib for the baby at no extra charge, which ended up being super helpful. The room was very clean and the hotel staff was very friendly.
Con's- Maybe it was because of the marathon, but there was no available parking at the hotel lot. They had us park in a public lot across the street that has a deal with the hotel. Either lot you stay in charges a flat rate of $12 per night, which I thought was pretty expensive since the hotel itself was already more expensive than most other hotels in the area. The wifi was extremely slow, so Jonas didn't have access to Netflix or Youtube during our down time while I was caring for the baby. We were also very disappointed in the $17 breakfast buffet featuring cold french toast and scrambled eggs from a carton. The Mexican restaurant NOM in the hotel didn't even serve the chips and guacamole that it had advertised in our hotel room.
Kid Friendly Dining in Ventura
I love finding good places to eat, especially places that are kid friendly because I love having my kids with me. We found some great kid friendly spots in Ventura. Our favorite find was just a short walk up the street from our hotel. I'm not a big sushi fan, but Bonsai Marina was some of the best sushi I have ever tried. To make it more special they were really kid friendly.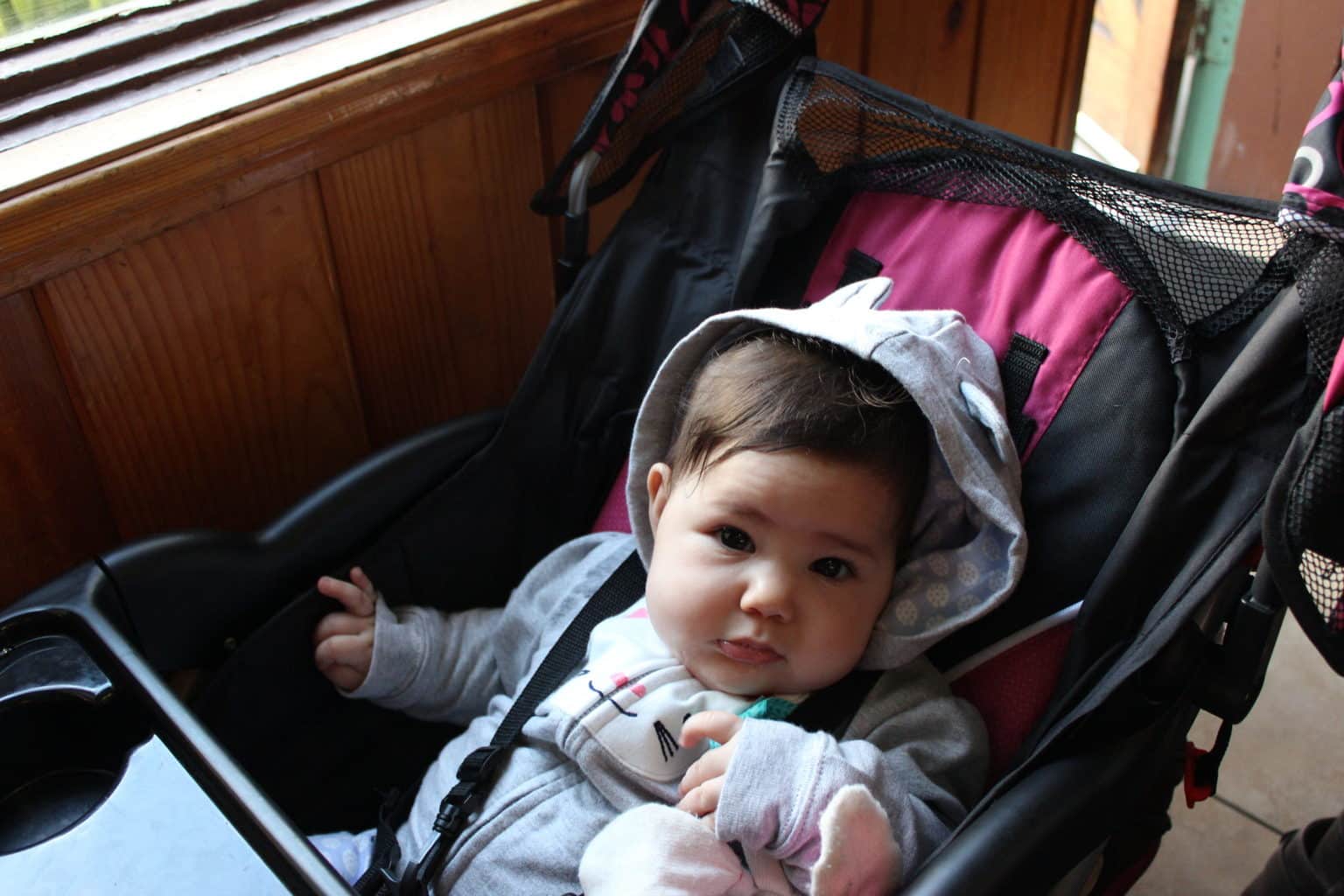 They found a place for cute Juliana in her stroller.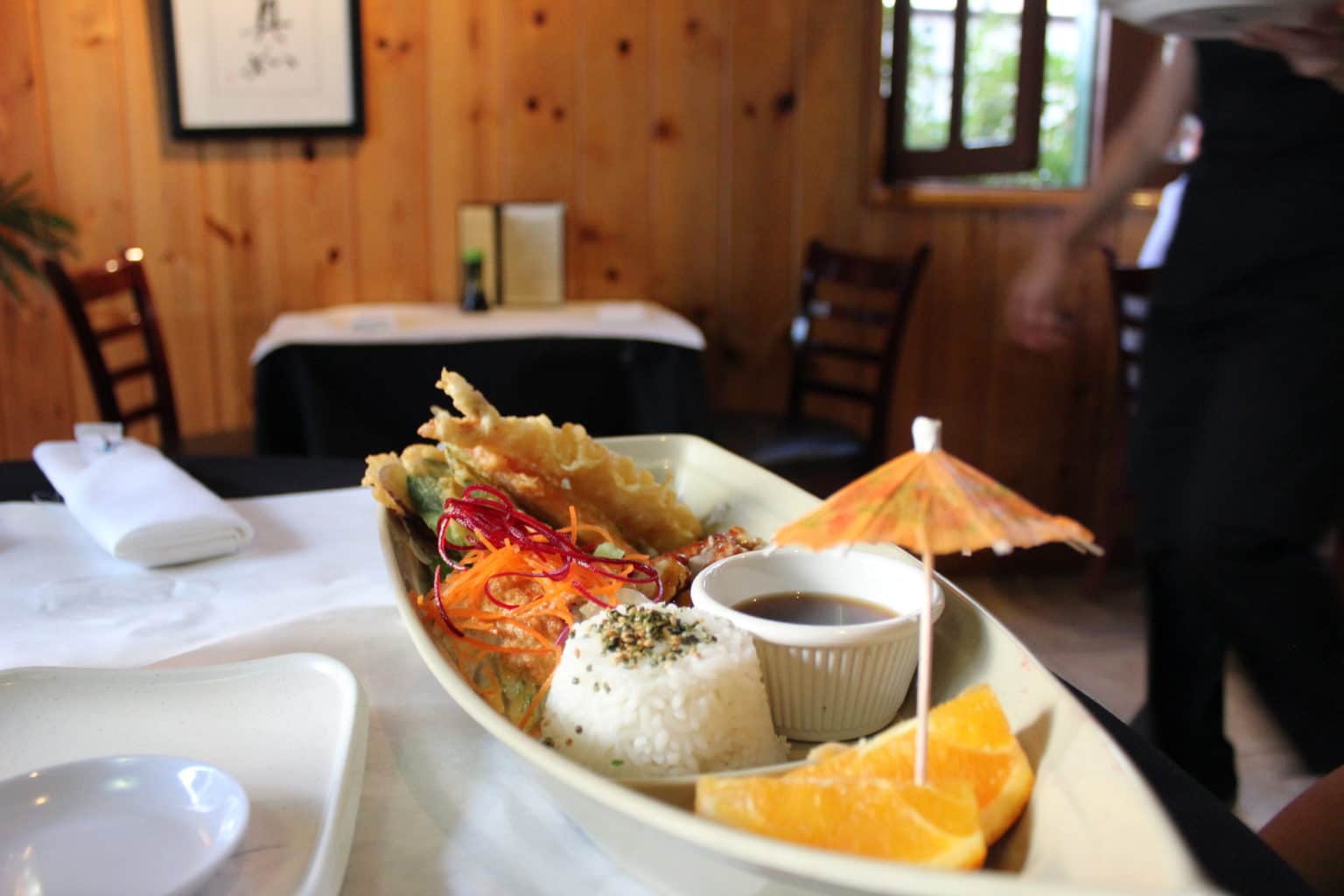 …and how cute is this little boat they brought Jonas with tempura, teriyaki chicken, rice, and oranges.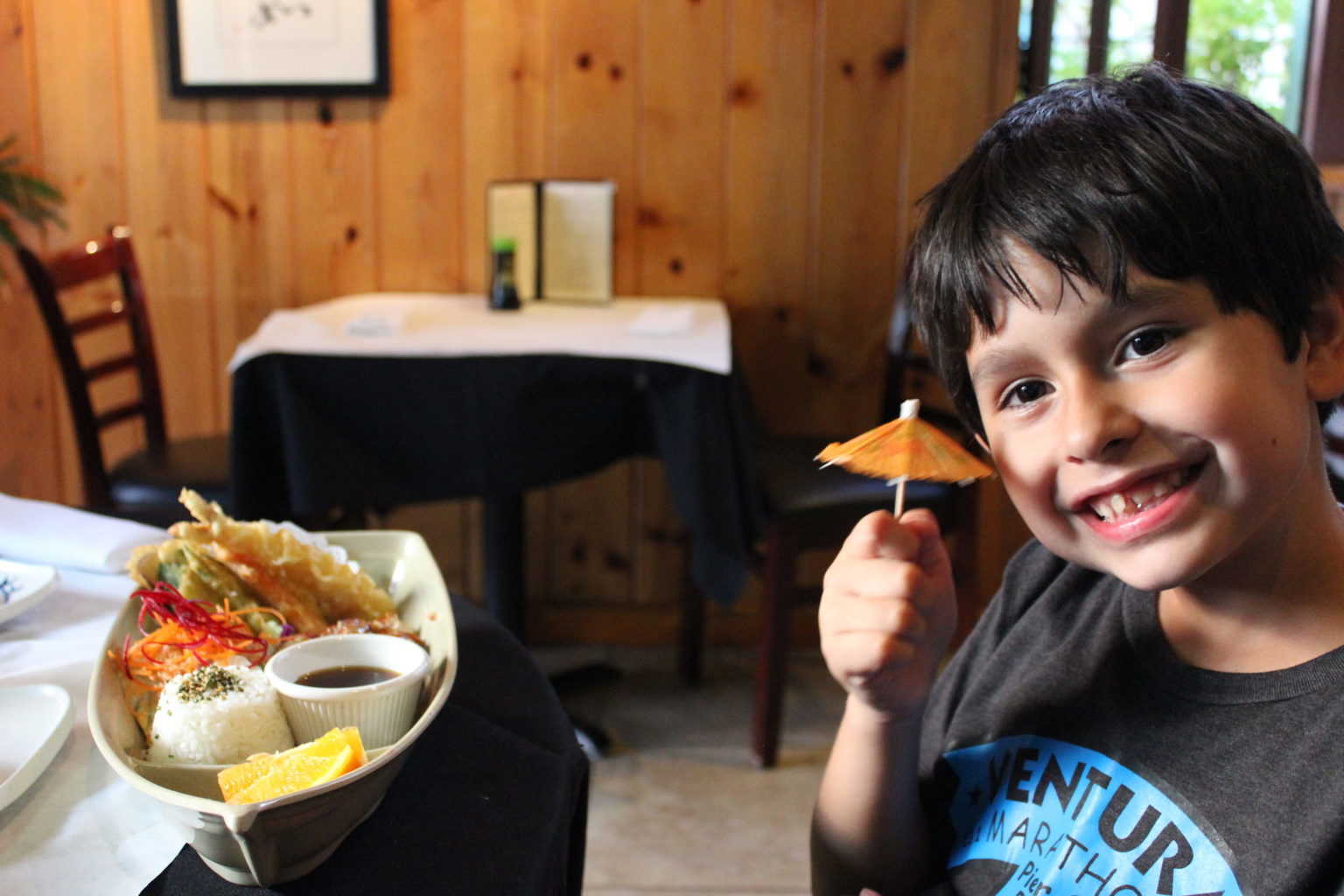 For breakfast we went to Pete's breakfast house. They serve breakfast and lunch and were apparently featured on Diner's Drive-In's and Dives. Their breakfast was delicious plus they had a great kids menu. Jonas got pancakes with a smiley face on them.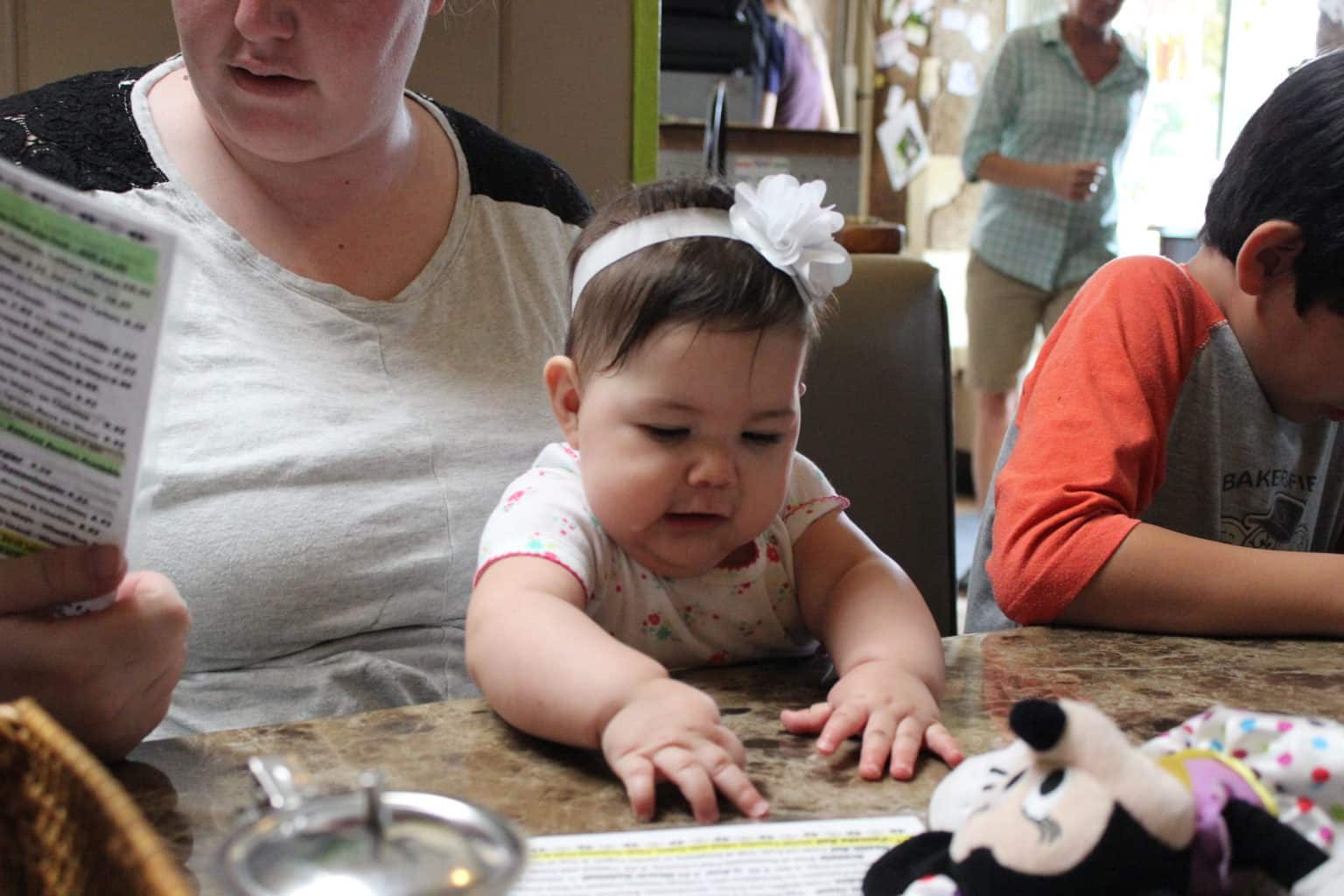 What was not so Kid Friendly
If you are planning a trip to Ventura with kids I don't recommend eating on the pier. They don't offer high chairs or kids menus. Aside from that, the food there is way overpriced and in my opinion wasn't as good as some of the other restaurants we ate at.
Have you been to Ventura with your family? What kid friendly places/activities do you suggest?
Want to read more about our family travels and my life as a stay at home mom? Subscribe HERE and never miss a post!