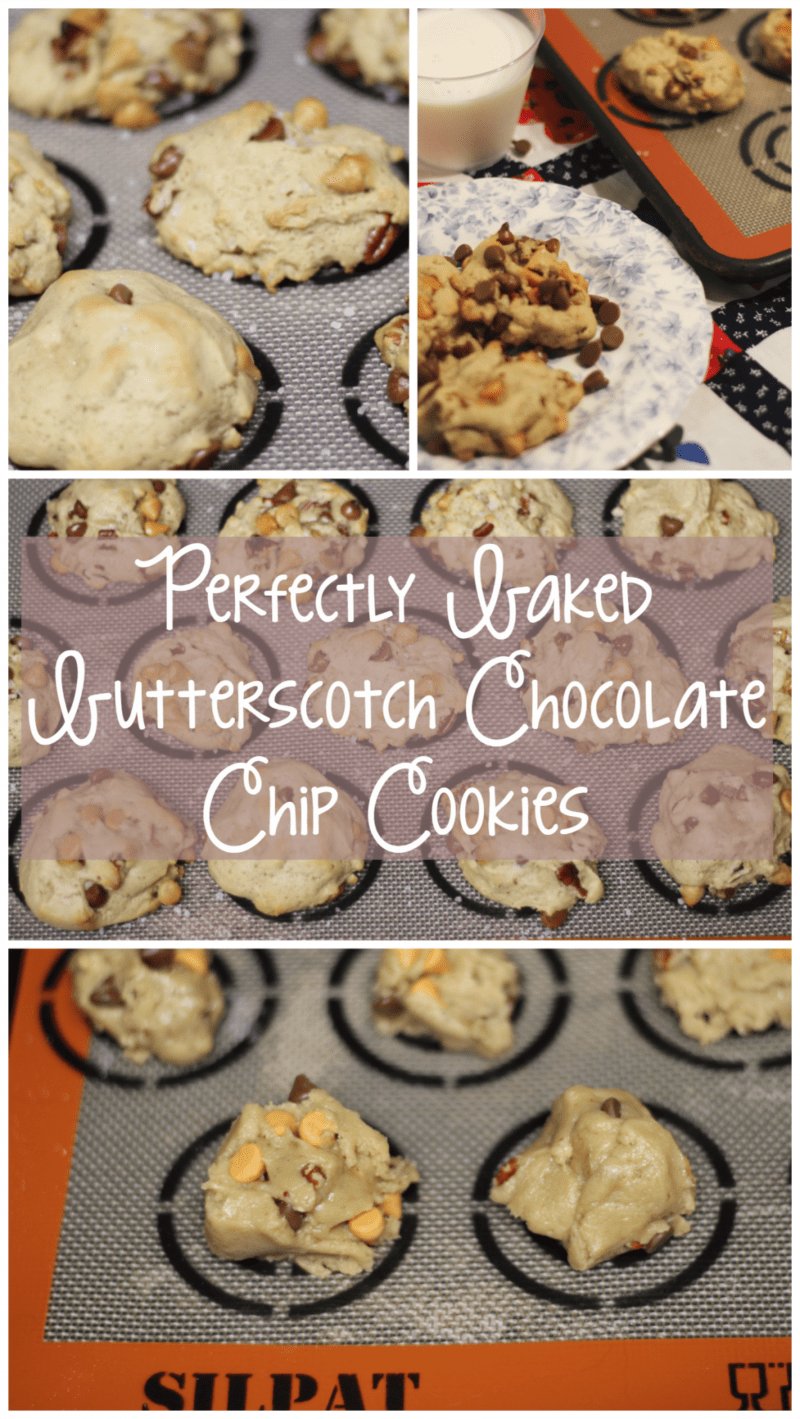 My kids love baking cookies with me in the kitchen. They always smell so good and we all love having them with a big glass of milk.
Most of the time our cookies turn out pretty good. But, there are always those times when I am busy doing chores, nursing the baby, or can't hear the timer going off over the sounds of my kids and/or the dogs barking.
Just a few minutes too long in the oven and the cookies are burned. We are left scraping the black off of the bottom and eating whatever is left. Then there are the times they don't get spaced out evenly and end up too gooey in the middle.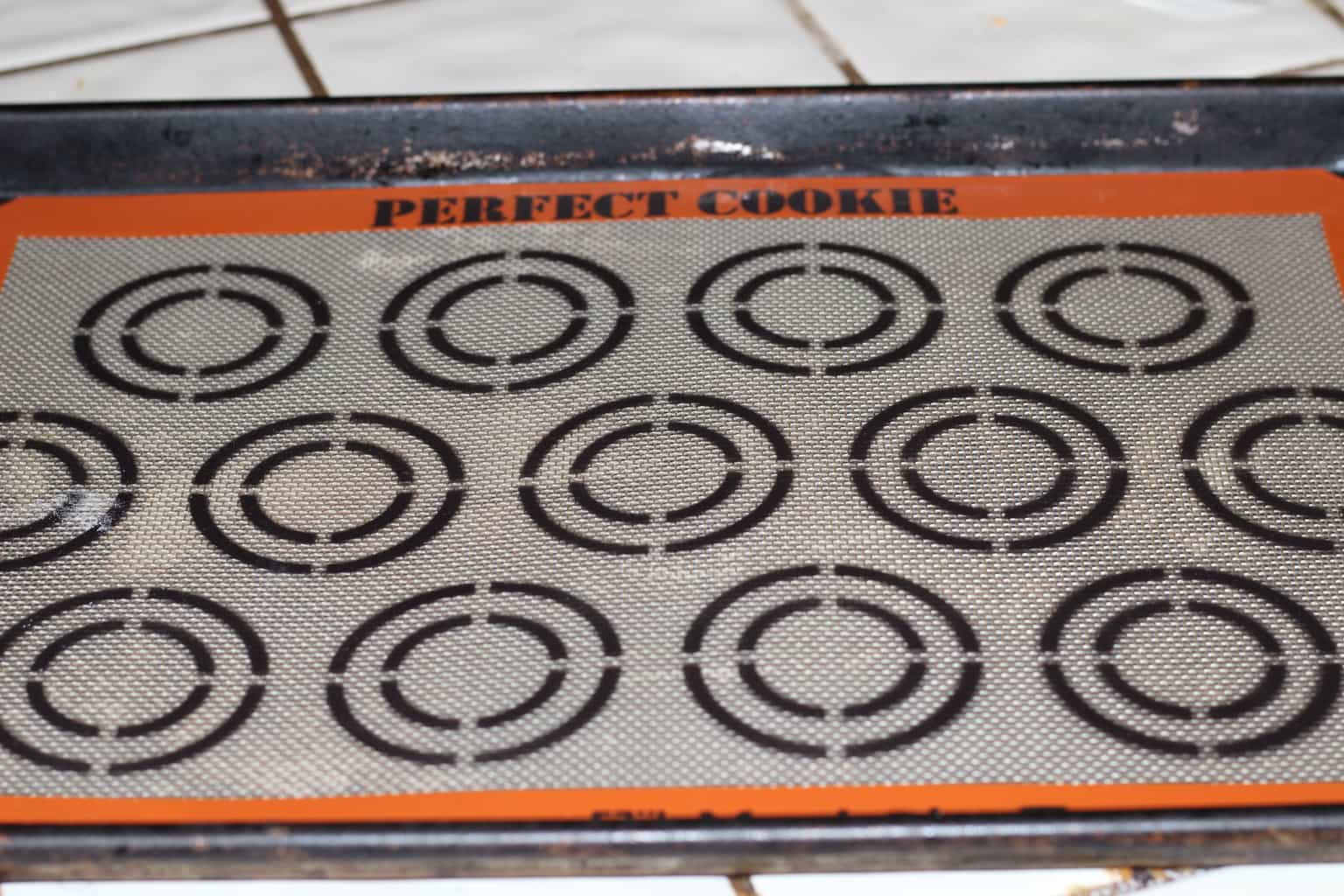 Yesterday we tried out our new Silpat Mat. It's so neat because you can spread out your cookies evenly. It makes it easier to bake with kids too because they know exactly where to place the cookies.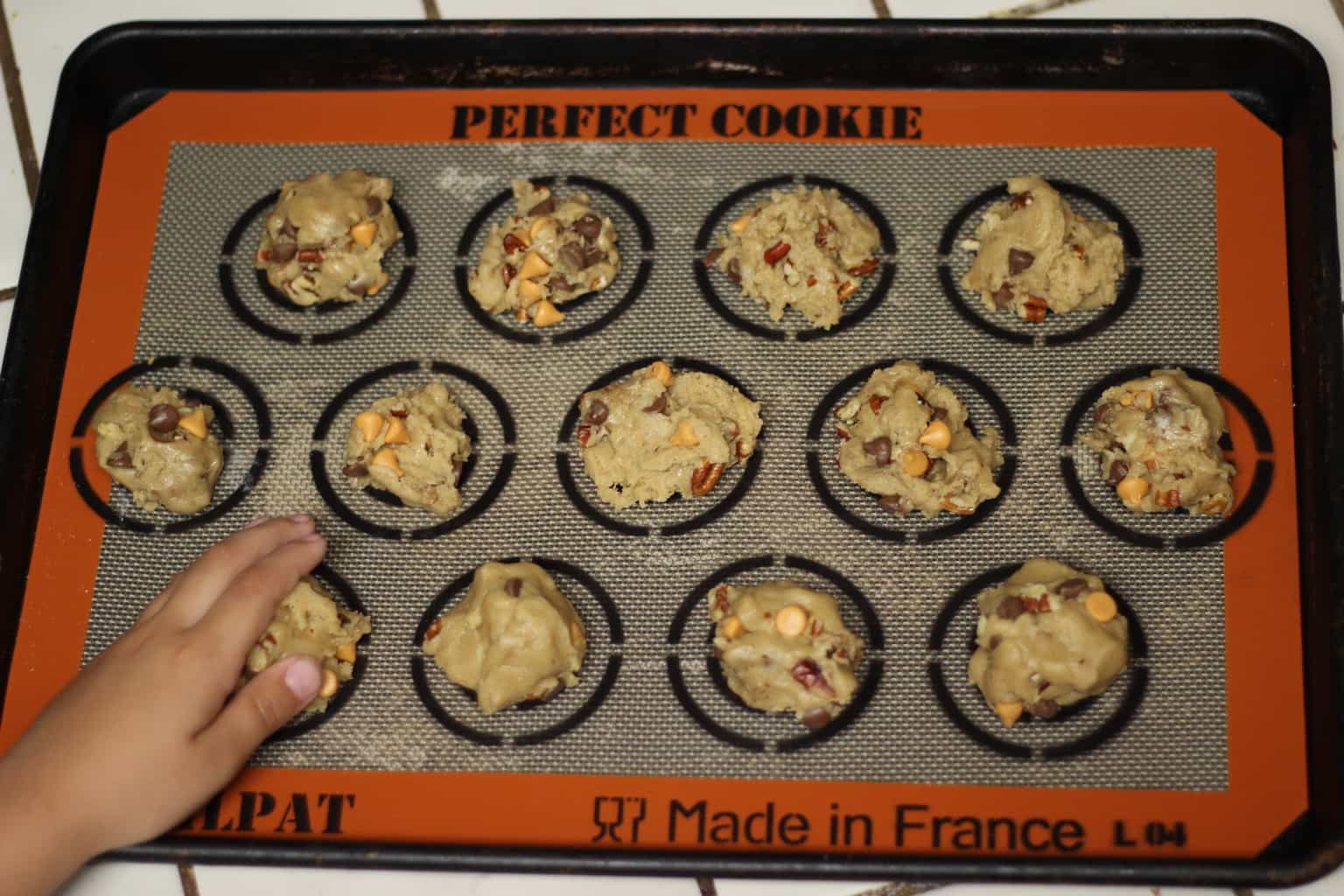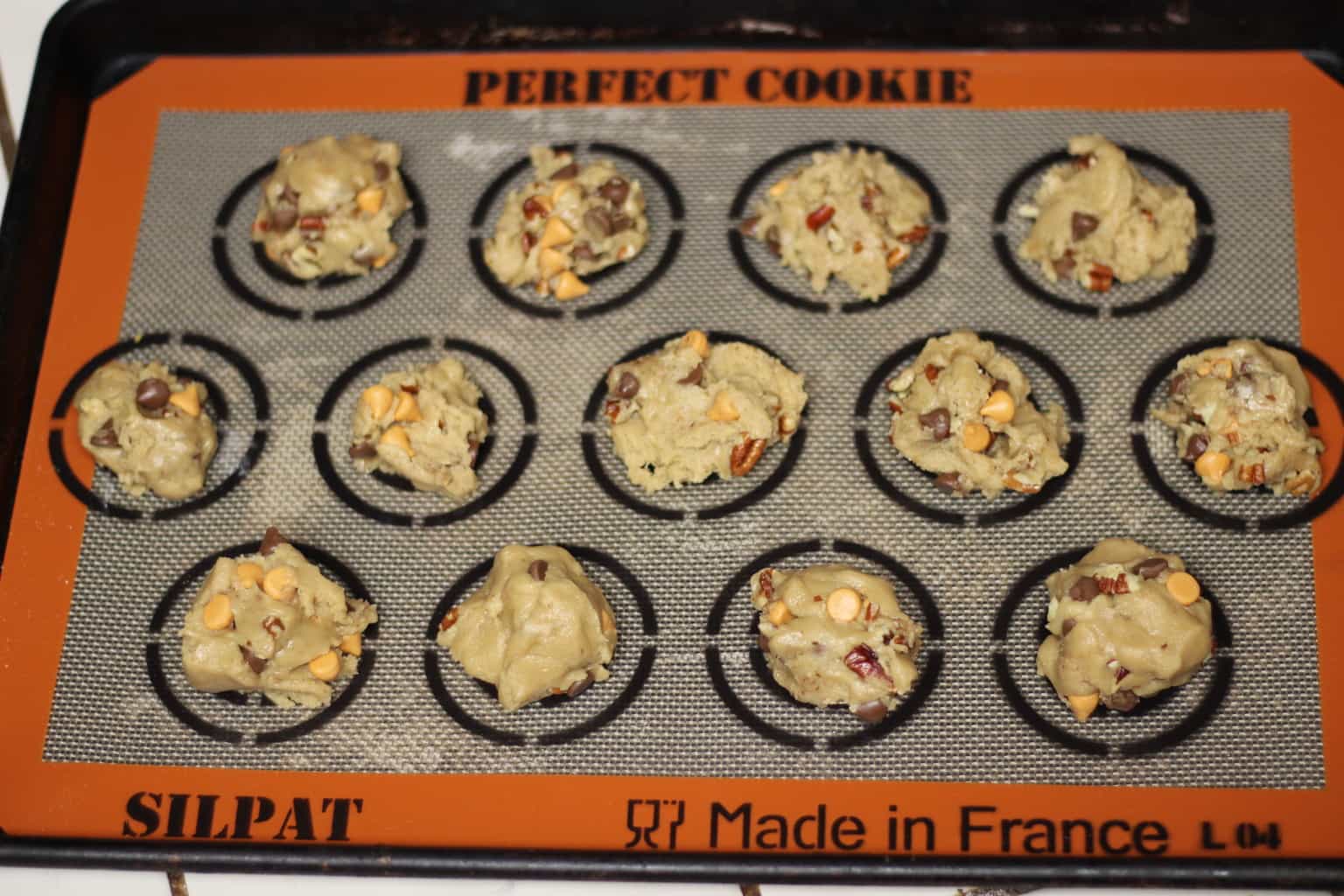 What makes Silpat mats so awesome is that they are non-stick, no need for cooking spray, which I confess I sometimes forget anyways.
These mats leave little room for error. They are breathable and make it less likely for your cookies to burn and more likely for them to get an even bake. Cleanup is easy too since the cookie dough doesn't stick to the mat!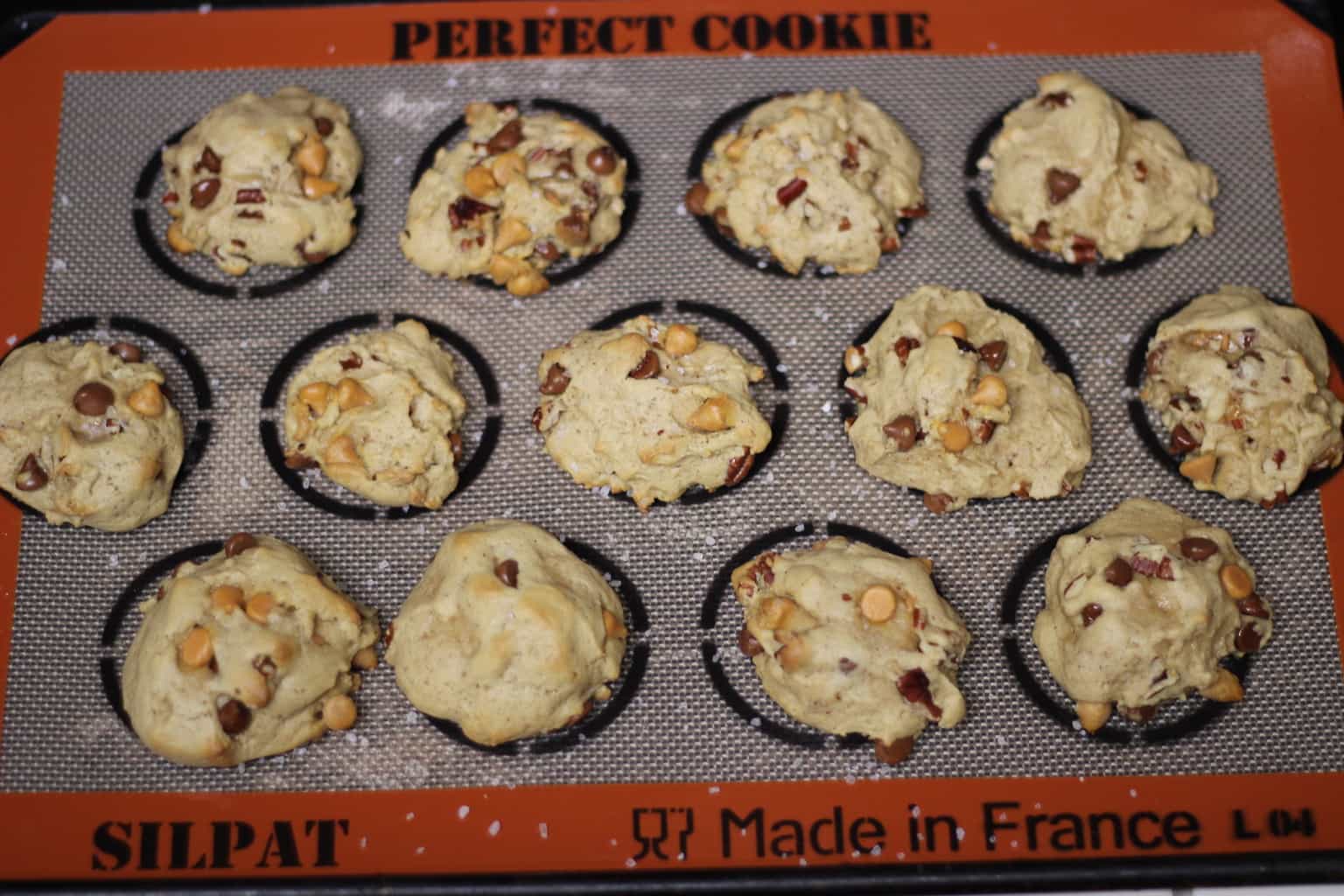 Believe me when I say our Butterscotch Chocolate Chip Cookies came out perfectly baked on the first batch. The best batch of cookies I've had in a long time.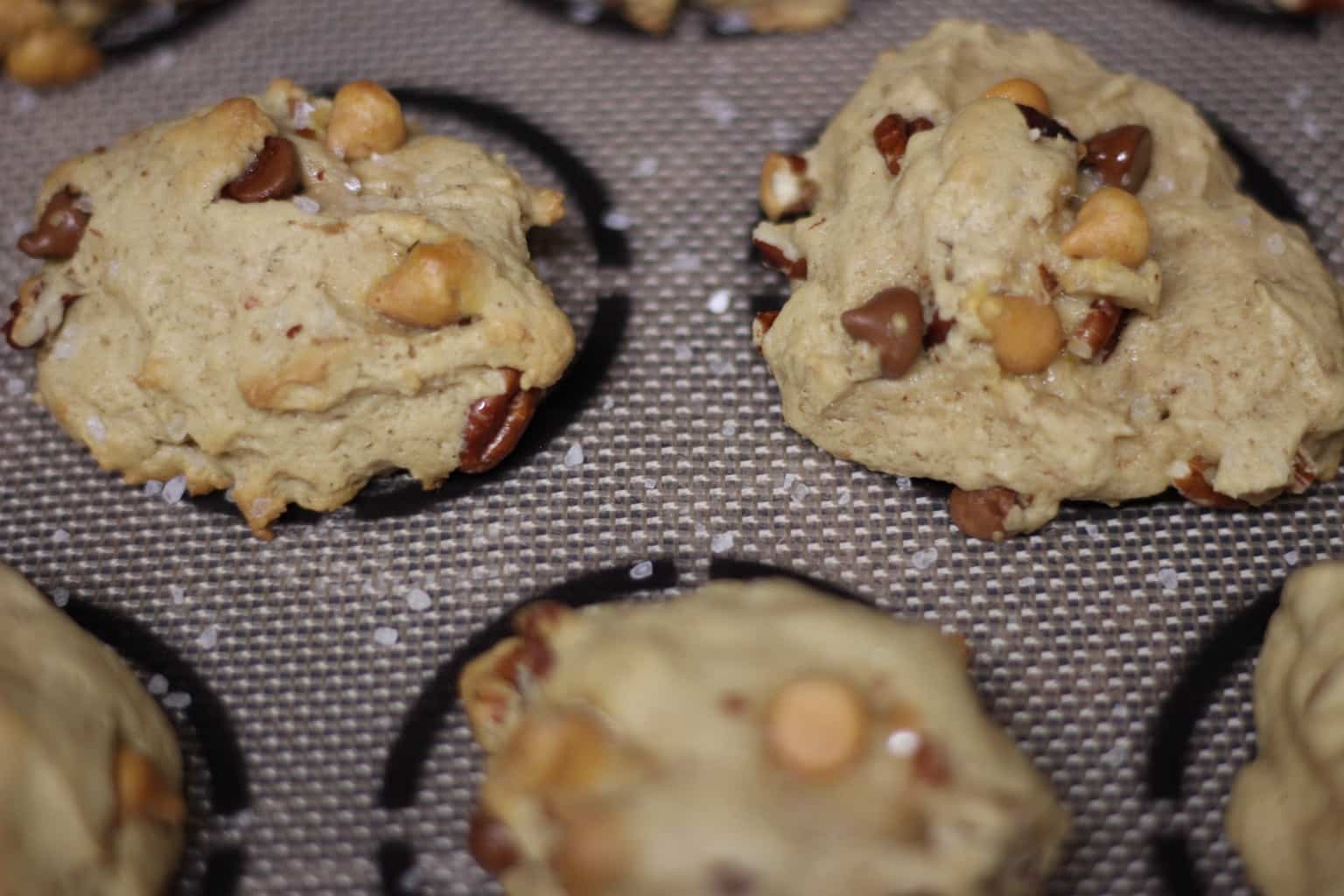 You can learn more about Silpat and their different baking mats HERE
---
Perfectly Baked Butterscotch Chocolate Chip Cookies!
I love chocolate chips and butterscotch chips. So, we add them together to make these cookies. To add a special touch my husband loves sprinkling a bit of sea salt on top!
Here's what you'll need:
1/2 Cup of Brown Sugar
1/3 Cup of Sugar
1 Stick of Butter or Margarine softened
1 Egg
1 Teaspoon Vanilla Extract
2 Teaspoons Baking Soda
2 Cups of Flour
Chocolate Chips
Butterscotch Chips
Nuts *Optional, we use chopped walnuts.
Seasalt *Optional
Silpat mat for a perfect bake
Preheat oven to 350 degrees.
Mix together brown and white sugar with butter in large bowl until light and fluffy.
 Mix in egg then vanilla extract.
In a separate medium bowl mix flour with baking soda.
Gradually mix flour mixture into butter mixture.
Add in a handful each of chocolate chips, butterscotch chips, and chopped nuts.
Sprinkle Sea Salt on top to taste.
Place evenly on your Silpat mat or greased cookie sheet.
Silpat Perfect Cookie Baking Mat Giveaway
Would you like to try out the Silpat Perfect Cookie Baking Mat at your home? Silpat is giving away one Silpat mat to one of my readers.
This giveaway is open to residents of the US 18+. Entering is easy using the widget below.
Have you tried Silpat mats? What cookies would you like to try baking with them? I would love to hear from you in the comments below! 
Disclosure: I received a Silpat baking mat to facilitate this review. All opinions are my own.
Here are some other posts you might like!