This post was sponsored by Zaycon Fresh. All content is my own.
Simple meals? Yes please!
Anything to make my life easier as a busy work at home pregnant mom with a toddler is right up my alley.
I especially love when that easy meal can be fresh and home cooked. Something I can feel amazing about feeding to my family!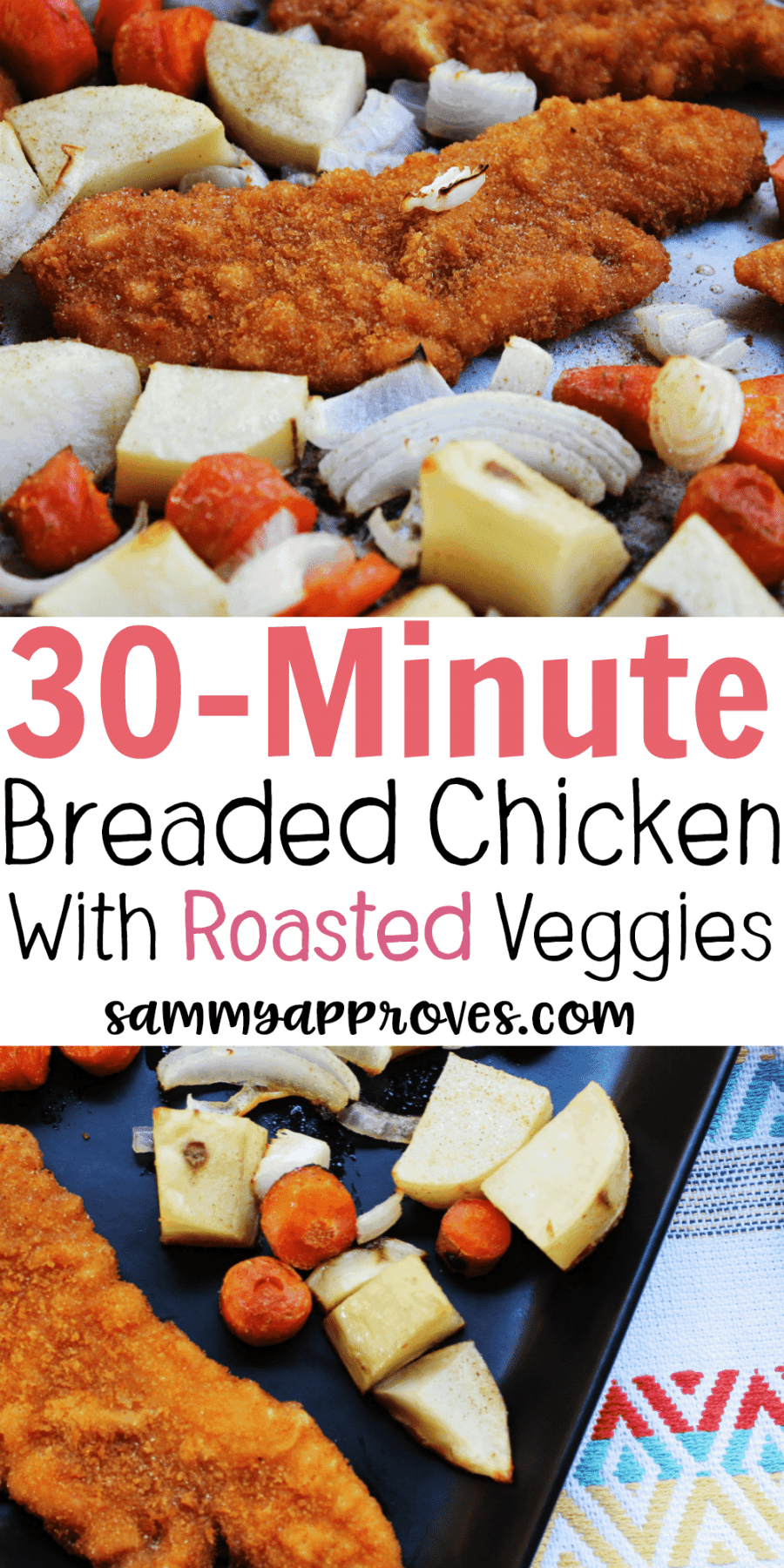 This month I got my first order of meat from Zaycon Fresh, a company that sources farm to table meat for you  to pick up. After you place your order you simply pick up your case of meat at a local location.
The best part about this service is that you don't even have to get out of your car. You just give the truck driver your name and they load your case of meat into your trunk. Easiest shopping ever!
My last order was for breaded chicken cutlets, which cut the time it takes to make my breaded chicken and roasted veggies in half. This is because it saved me all the time I would have spent tenderizing and  breading each piece of chicken.
I love having recipes that I can cook in 30 minutes or less! Check out how I made my breaded chicken with roasted veggies in 30-minutes below.
30-Minute Breaded Chicken With Roasted Veggies
Here's What You Need:
Here's What to do:
In a 13×9 baking sheet arrange your veggies and chicken cutlets (I like to line my pan with parchment paper to prevent sticking)

With a basting brush, brush olive oil on the veggies

Sprinkle a bit of seasoning salt on top of the veggies

Bake at 400 degrees for 30 minutes or until veggies are golden brown

Serve
See, how quick and easy is that?
This meal is so easy to cook and even easier to serve.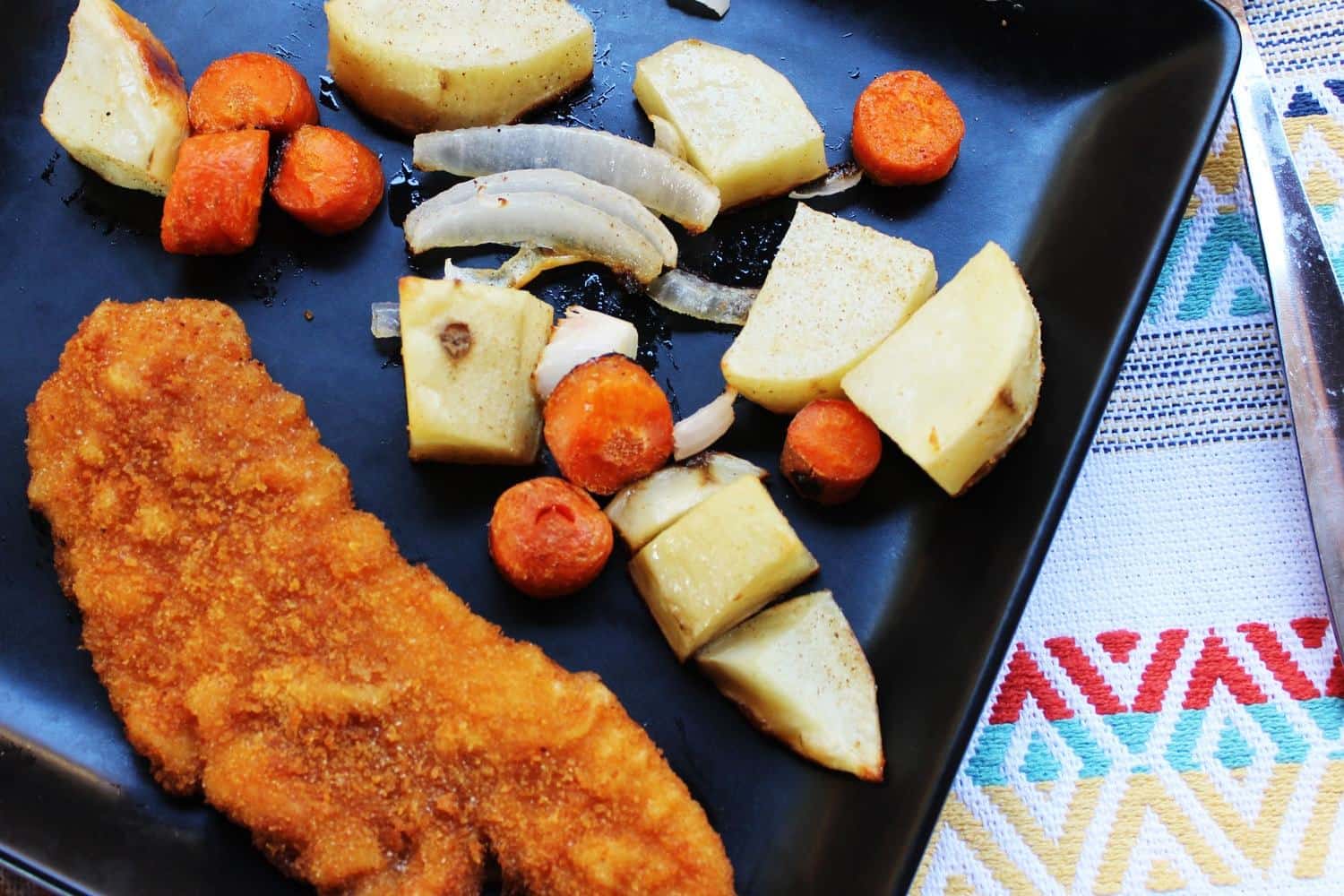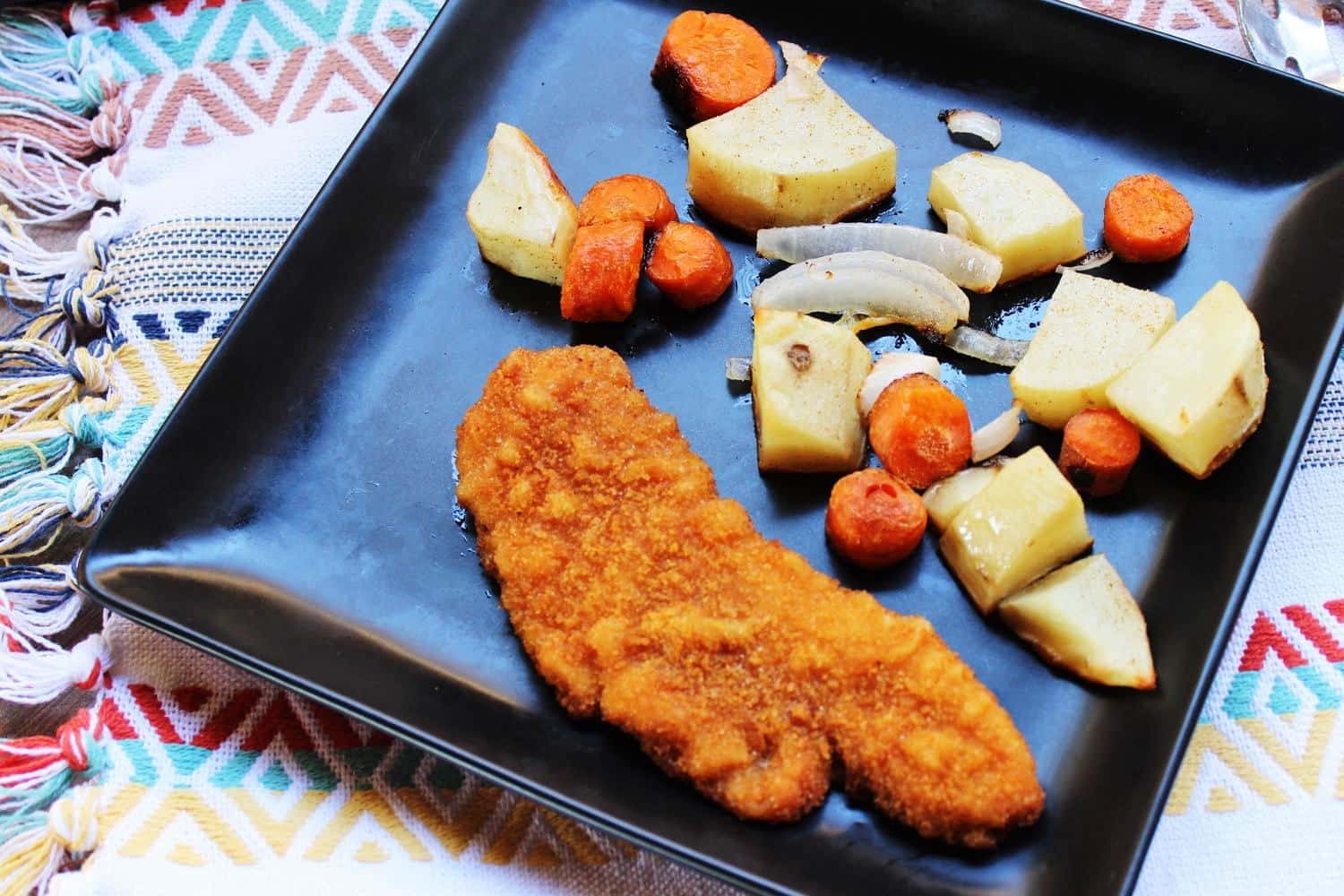 We will definitely be picking up future deliveries from Zaycon Fresh for our family dinners, since it makes cooking so much easier.
What are your favorite recipes that take 30-minutes or less to make? I would love to hear from you in the comments below! 
More Posts You Might Like:
In a 13x9 baking sheet arrange your veggies and chicken cutlets (I like to line my pan with parchment paper to prevent sticking)

With a basting brush, brush olive oil on the veggies

Sprinkle a bit of seasoning salt on top of the veggies

Bake at 400 degrees for 30 minutes or until veggies are golden brown