Do you love sharing your favorite recipes with family for the holidays?
One of my favorite things about the holidays is the food.
Making classic family recipes, trying new recipes, and spicing up family favorites is so much fun.
It's so worth it when everyone loves what you bring to the table!
Food really has a way of bringing everyone together, creating conversation, and making memories that last a lifetime.
I still remember food my grandmother used to make at her Thanksgiving and Christmas meals. No one has ever come close to making those recipes the exact same way.
Creamy Artichoke Spinach Dip
This year I wanted to try something new!
Artichoke spinach dip has always been a favorite of mine. So, I wanted to spice it up a little with Great Midwest flavored cheese.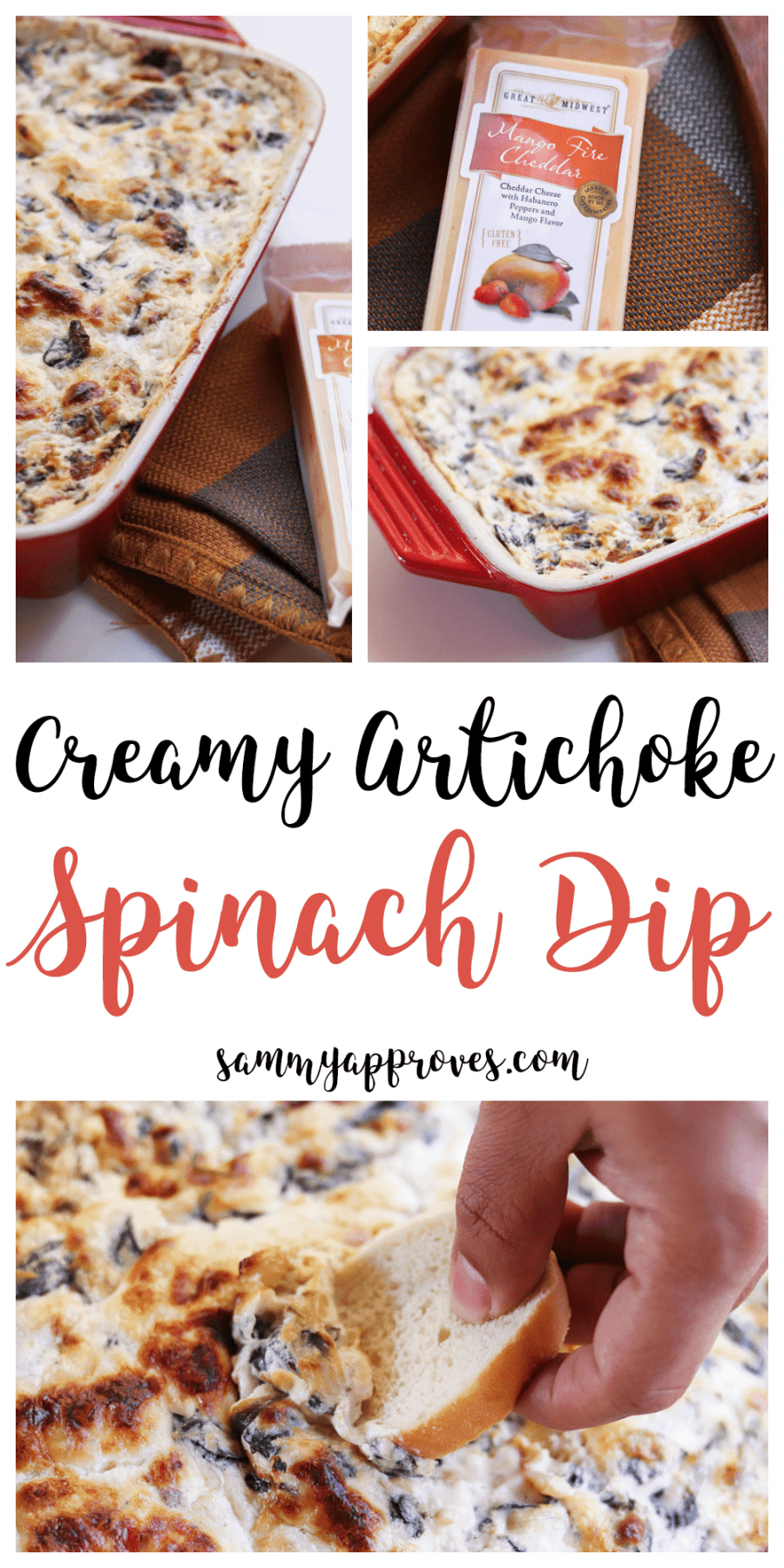 Great Midwest has great flavored cheeses like Mango Fire Cheddar, which I thought would bring a little spice to my artichoke dip!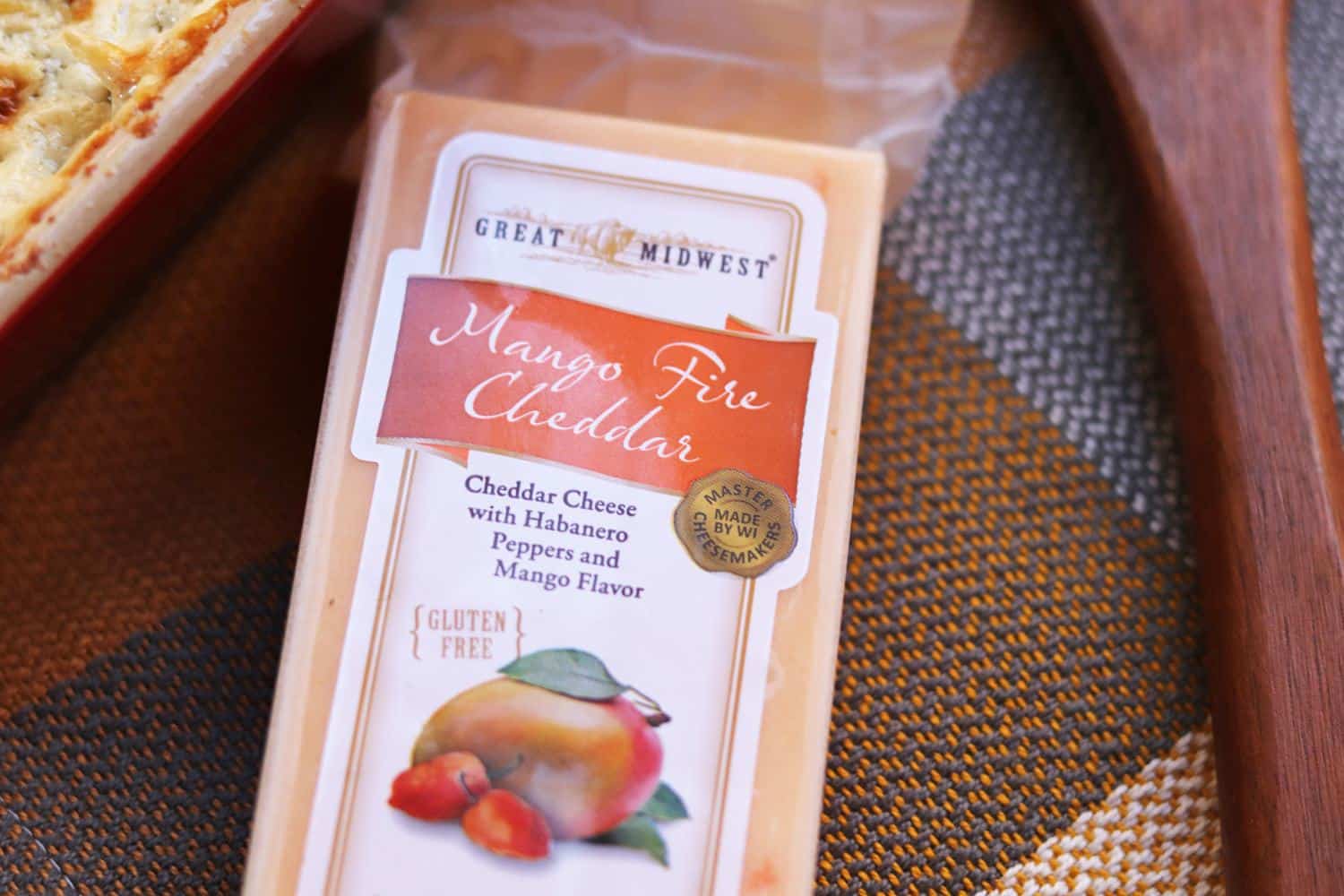 This is such an easy recipe and great for a holiday appetizer or just to have on the weekend!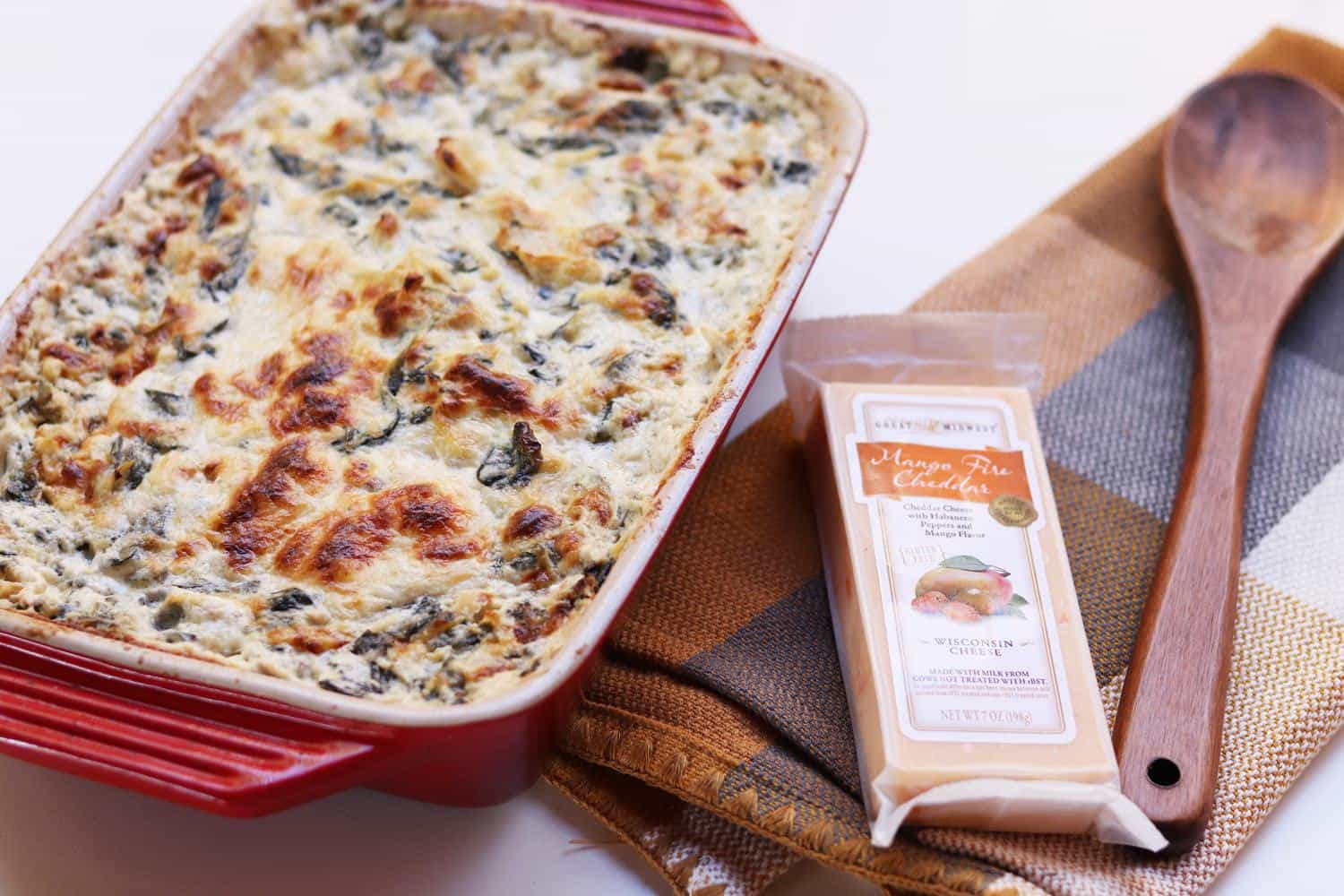 Here's What You'll Need:
1/2 cup Sour Cream
1/2 cup of mayonnaise
1 8oz bar of cream cheese softened
1 10oz package of frozen spinach (Thaw and drain extra water)
2 cloves of garlic minced
1 cup of Spicy Cheese (We used Mango Fire Cheddar from Great Midwest)
1 14oz jar of marinated artichoke hearts
Here's What to do:
Prepare small pie or casserole dish with baking spray
Preheat oven to 400 degrees
Beat the cream cheese with a mixer until smooth and creamy
Mix in Sour Cream and Mayo until blended
Mix in the rest of your ingredients adding salt and pepper to taste
Serve with mini sourdough bread or pita chips
I love the way it gets crispy on the top. You can really taste the cheese too. It adds just the right amount of spice to this dip!
What's your favorite recipe to spice up during the holidays? I'd love to hear about it in the comments below!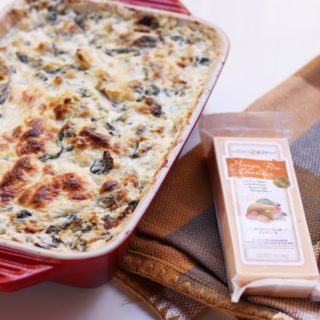 This creamy artichoke spinach dip has a little added spice to it with Mango Fire Cheese. Such a yummy and easy appetizer to share with family for the holidays. Easy to serve with bread or pita chips!
Servings

Prep Time

8-10

people

15

minutes
Servings

Prep Time

8-10

people

15

minutes
This creamy artichoke spinach dip has a little added spice to it with Mango Fire Cheese. Such a yummy and easy appetizer to share with family for the holidays. Easy to serve with bread or pita chips!

Servings

Prep Time

8-10

people

15

minutes

Servings

Prep Time

8-10

people

15

minutes
Prepare small pie or casserole dish with baking spray 

Preheat oven to 400 degrees

Beat the cream cheese with a mixer until smooth and creamy

Mix in Sour Cream and Mayo until blended

Mix in the rest of your ingredients adding salt and pepper to taste

Bake for 30 minutes or until golden brown on top

Serve with mini sourdough bread or pita chips