As I get further along into my pregnancy our dinner's have been becoming increasingly simple!
I love being able to just throw a bunch of ingredients into a skillet and have dinner be ready in a matter of minutes.
There's really something to be said about a delicious home-cooked meal that isn't too complicating to make!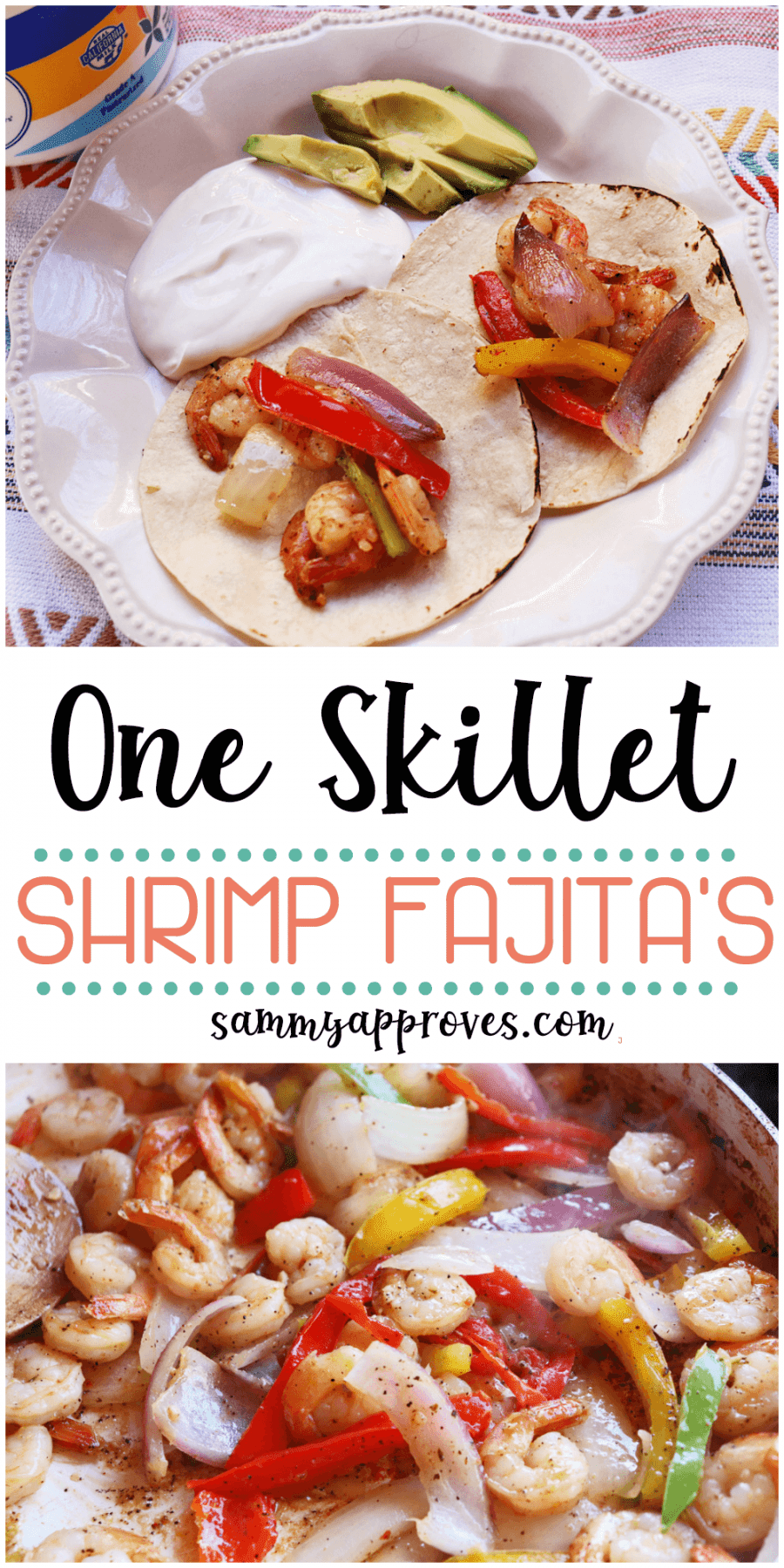 Spot the Seal with Real California Milk (The Great American Milk Drive)
Did you know right now Real California Milk is donating to Florida and Texas Hurricane victims? They have partnered with the Great American Milk Drive in this effort!
All you have to do is upload a photo of the Real California Milk seal on any dairy product to social media with #SealsForGood. For every photo uploaded Real California Milk will donate $5 to the Great American Milk Drive to help families afflicted by the hurricanes, up to $20,000.
When I was shopping I spotted the seal on a tub of sour cream. I thought, what a great way to give back and use in one of my family recipes.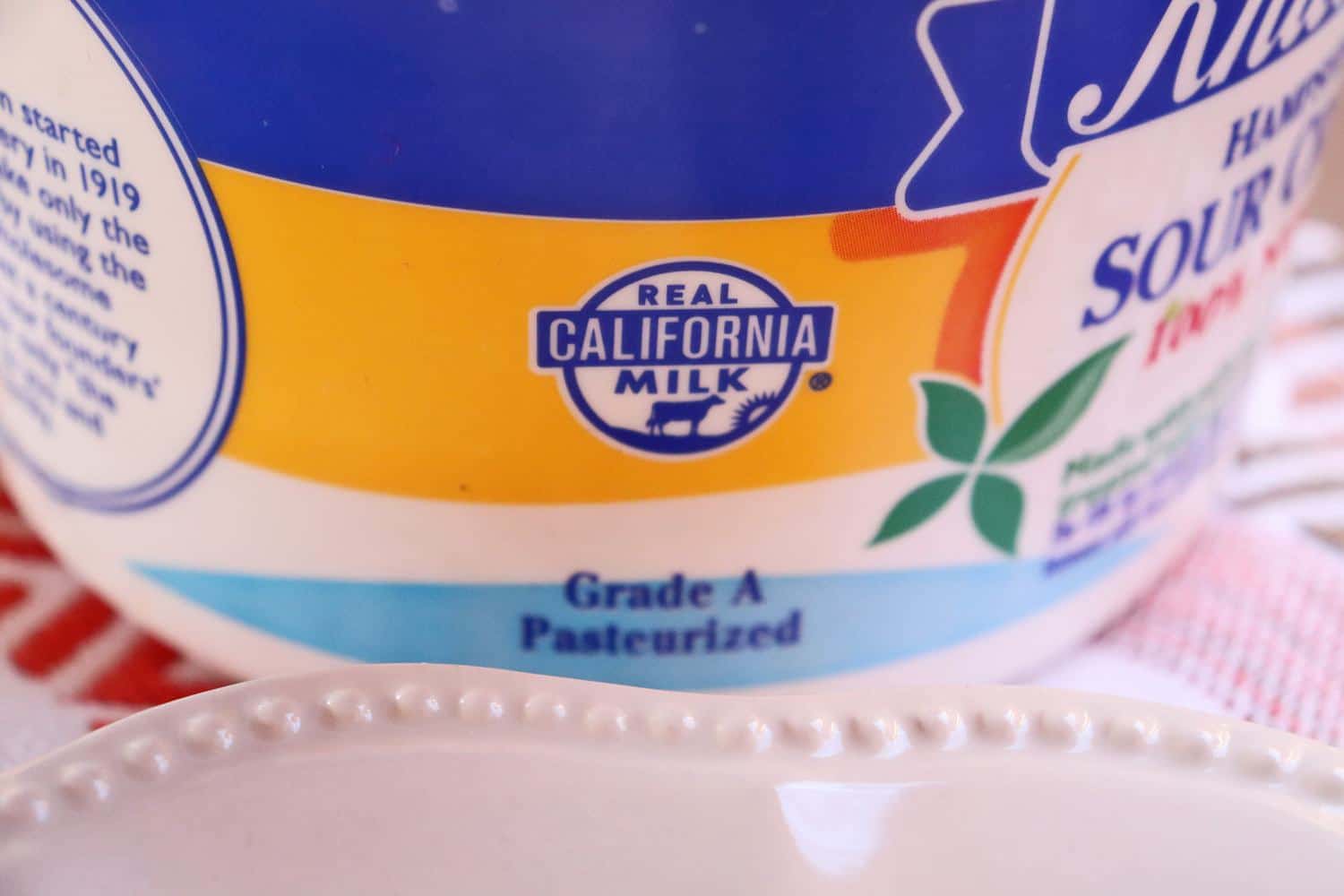 You can find my recipe for easy One-Skillet Shrimp Fajitas below!
It feels good to give back to the community doing something so easy as uploading a photo!
Find out more about helping Florida and Texas families affected by Hurricane Irma and Harvey through the Great American Milk drive here! 
One Skillet Shrimp Fajitas
Here's What You Need
1/2 Onion Chopped

1/2 Red Onion Chopped

1/2 Green B ell Pepper Sliced

1/2 Red Bell Pepper Sliced

2 tbs. Olive Oil

1 lb Medium Shrimp Shelled and Cleaned

1/2 tsp cumin

1/2 tsp Mexican Seasoning

1 tsp. minced garlic

Sour Cream (We used sour cream with the Real California Milk Seal)

Avocado

Corn Tortillas
Here's What To Do:
Heat up olive oil in a large skillet

Add chopped/sliced vegetables and shrimp into skillet

Cook, stirring often, until vegetables are tender and shrimp is pink on both sides (About 5-10 minutes)

Serve on warm tortillas with sour cream, avocado, or both! 
What's your favorite fajita topping? I'd love to hear from you in the comments below!
More Posts You Might Like: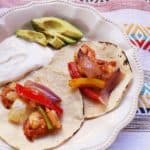 Don't you love being able to throw a bunch of ingredients into a skillet and serve your family a home cooked meal minutes later? One Skillet Shrimp Fajitas are super easy to make and make for a great weeknight meal! I love serving them with sour cream and avocado, but you could really put whatever you want.
Servings

Prep Time

4-5

people

10

minutes
Servings

Prep Time

4-5

people

10

minutes
Don't you love being able to throw a bunch of ingredients into a skillet and serve your family a home cooked meal minutes later? One Skillet Shrimp Fajitas are super easy to make and make for a great weeknight meal! I love serving them with sour cream and avocado, but you could really put whatever you want.

Servings

Prep Time

4-5

people

10

minutes

Servings

Prep Time

4-5

people

10

minutes