Have you had cravings for a particular food before?
I'm pregnant and been craving several things from sushi to yogurt.
It's so fun finding unique ways to incorporate my cravings into our family dinners. There is nothing better than a pregnancy craving satisfied!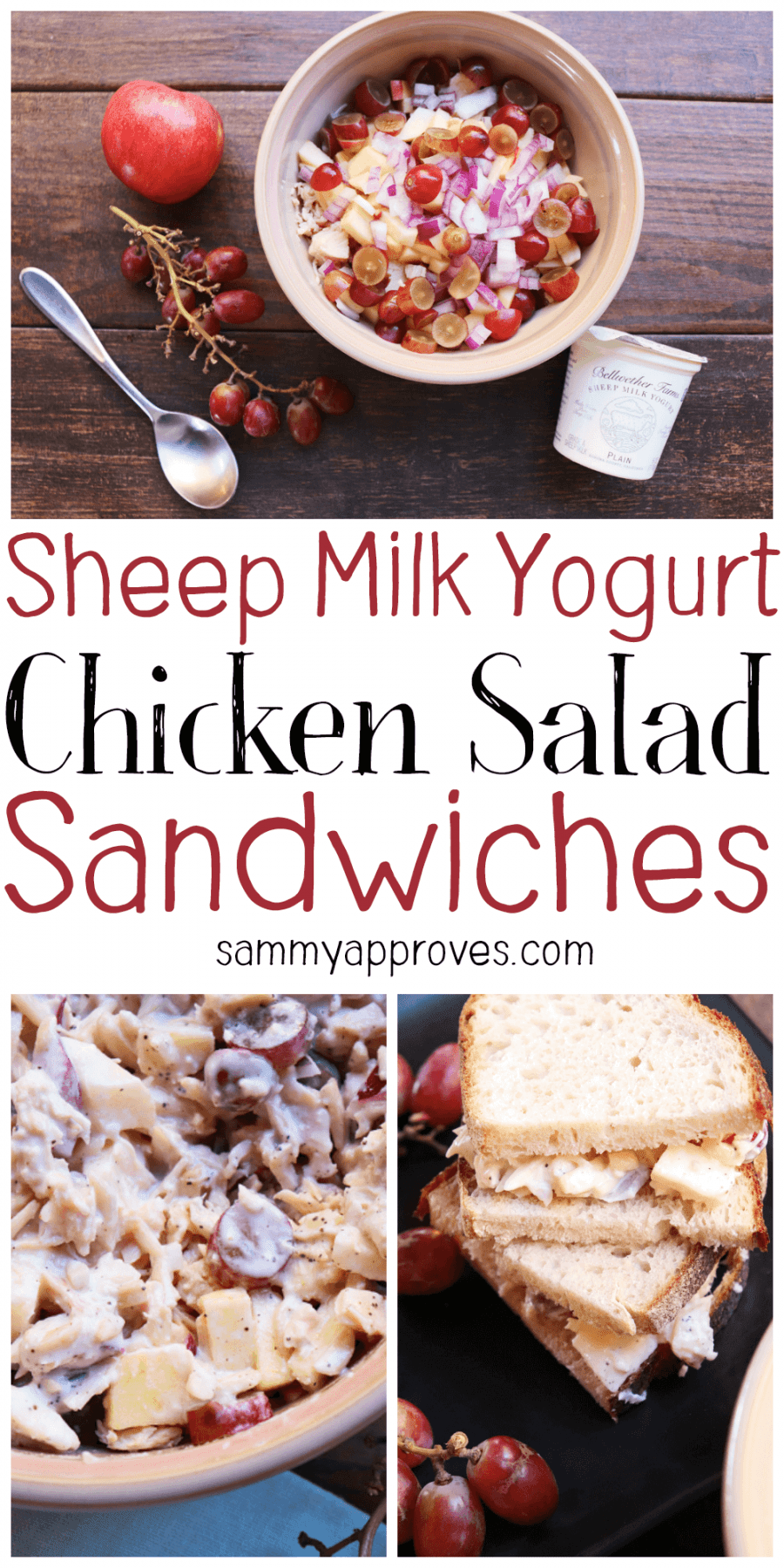 One of the favorite yogurts I've tried is Sheep Milk Yogurt from Bellwether Farms. It is so thick and creamy and really has a great flavor.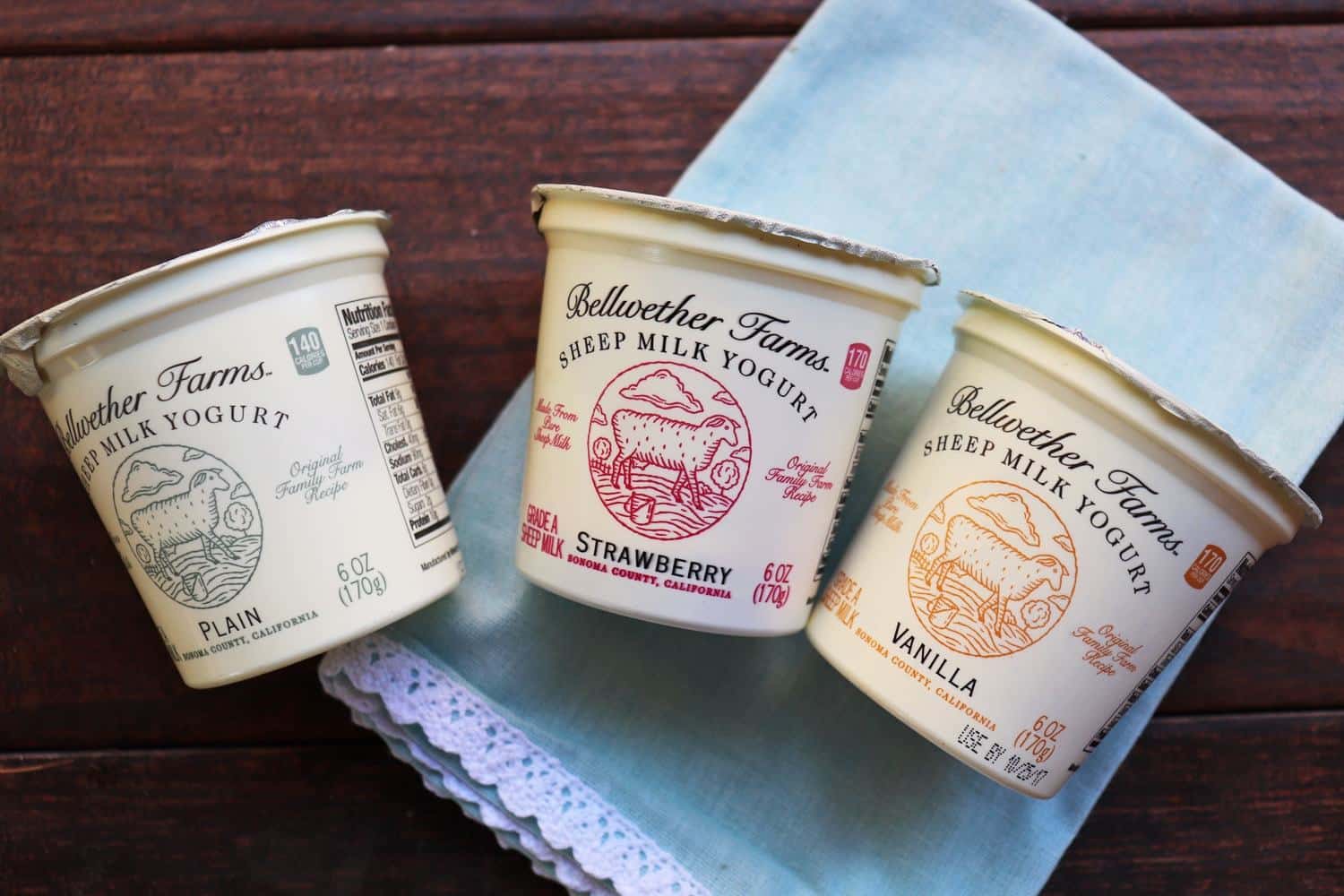 This month (September) Bellwether farms is partnered with the Whole Kids Foundation. Whenever you buy a cup of their yogurt $1 is donated to support schools and inspire families to improve children's nutrition and wellness.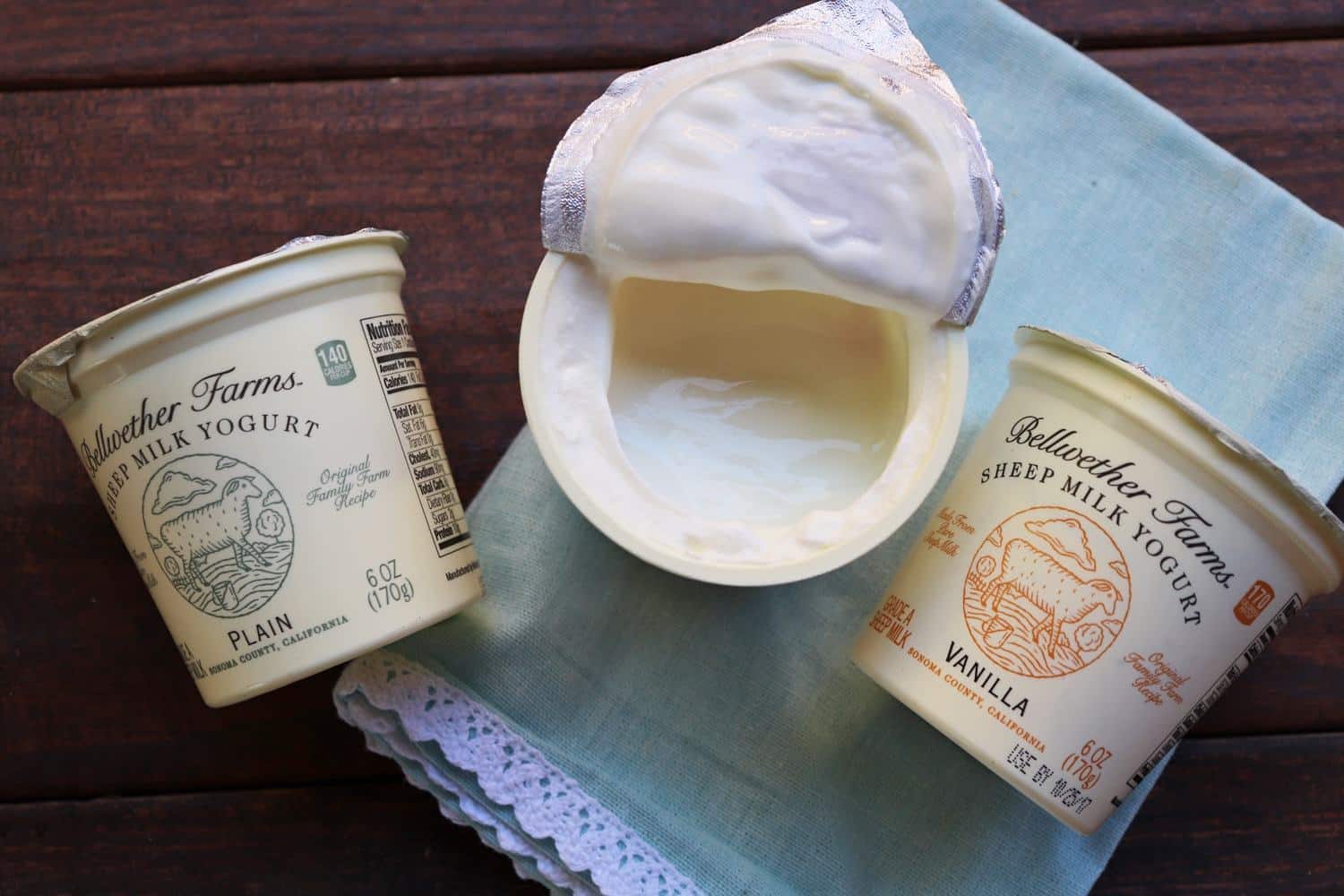 My favorite flavor by itself was the strawberry with fresh strawberries at the bottom. The vanilla and plain flavors are just as good!
When planning my dinners for the week I came up with the idea to use the Sheep Milk Yogurt in one of my favorite recipes, chicken salad sandwiches.
I'm all about super easy recipes right now since I'm pregnant and have a toddler. This recipe is EASY! Being able to grab all the ingredients and mix them together is perfect for me.
The sandwiches really turned out yummy. Such a light meal that the whole family enjoyed! Check out my recipe below.
Sheep Milk Yogurt Chicken Salad Sandwiches
Here's What You'll Need:
1 cup of Plain Sheep Milk Yogurt (I used 1 cup of Plain Bellwether Farms yogurt)

2 cups of chicken breast cooked and shredded or chopped

1/2 red onion diced

1 cup red grapes sliced

1 apple peeled, cored, and diced

1/2 cup of slivered almonds

salt & pepper to taste

1 loaf of sourdough bread
Here's What To Do:
Prepare your ingredients that need to be chopped and diced (Chicken, grapes, onion, and apple)

Put chopped chicken, diced onion, diced apple, and slivered almonds into a large bowl
Stir ingredients together until yogurt is thoroughly mixed in

Add salt and pepper to taste

Add mixture to sourdough bread to make sandwiches
Serve (I like to serve these with grapes, which my kids love)
What's your favorite light and easy meal? I'd love to hear your thoughts in the comments below! 
More Posts You Might Like: 
Prepare your ingredients that need to be chopped and diced (Chicken, grapes, onion, and apple)

Put chopped chicken, diced onion, diced apple, and slivered almonds into a large bowl

Spoon in your container of yogurt

Stir ingredients together until yogurt is thoroughly mixed in

Add salt and pepper to taste

Add mixture to sourdough bread to make sandwiches

Serve (I like to serve these with grapes, which my kids love)