Subscription boxes are so much fun, especially if they are for kids! I do love pampering myself, but seeing my kids get excited about something is even more fun.
This week we got our Story Box subscription box in the mail and Jonas was so excited.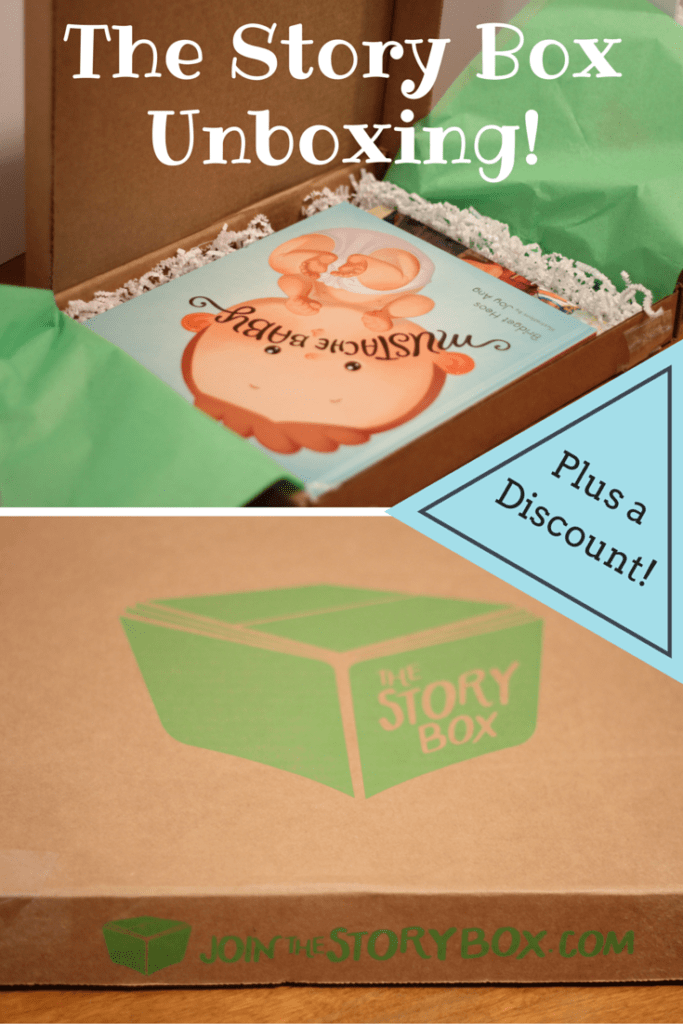 Whenever we get a new mystery subscription box in the mail I ask him to guess what's inside. He read The Story Box on the front of the box and said he thought it was some books for him or maybe for Juliana, his little sister.
Our The Story Box Unboxing! 
We opened up the box and he was so excited about the books inside. Mustache Baby by Bridget Heos and Pirates Don't Change Diapers by Melinda Long.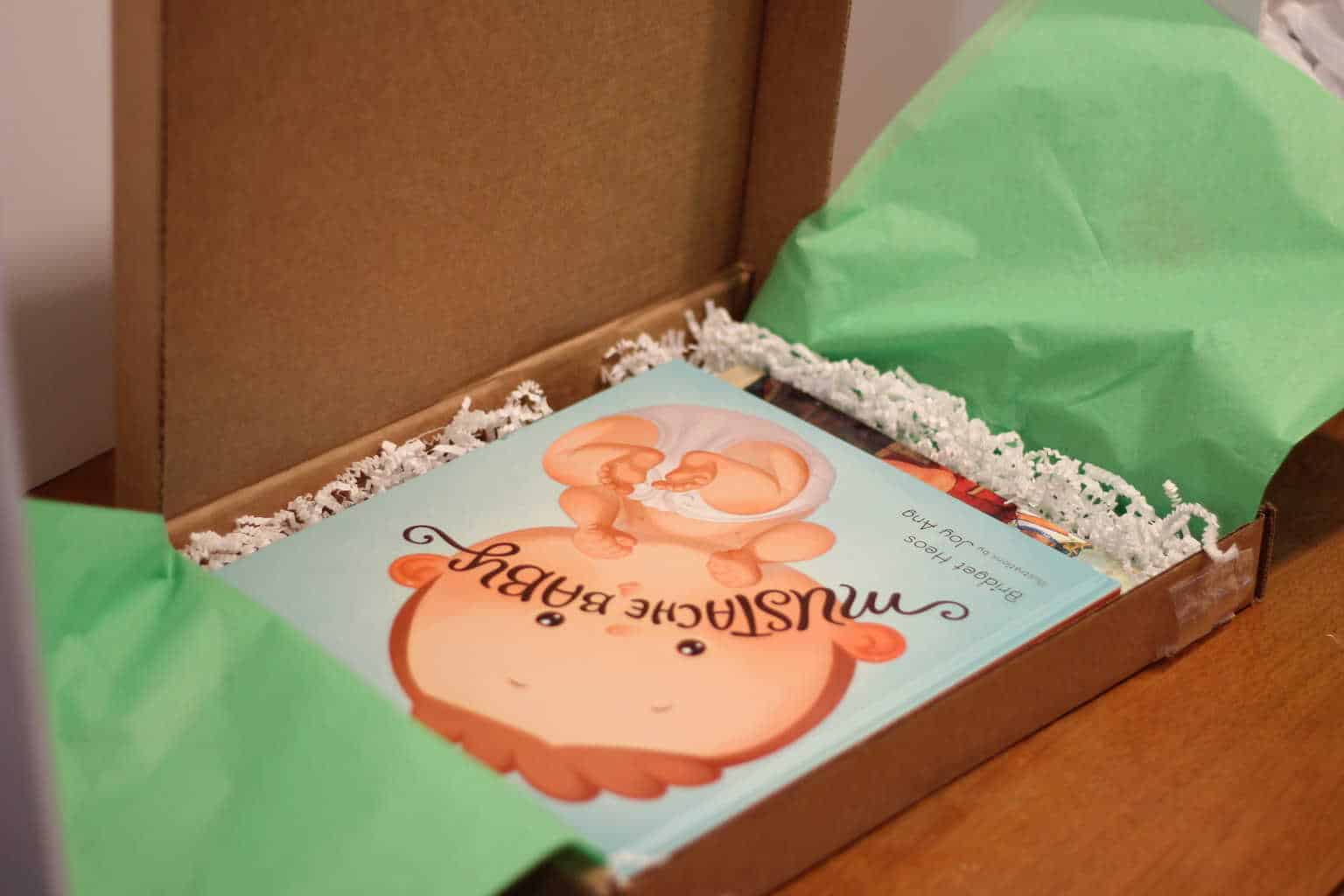 The best part about this box was that both of my kids enjoyed the books inside so much! The baby theme was kind of perfect since we have a toddler who loves babies and an 8 year old who is a big fan of his baby sister.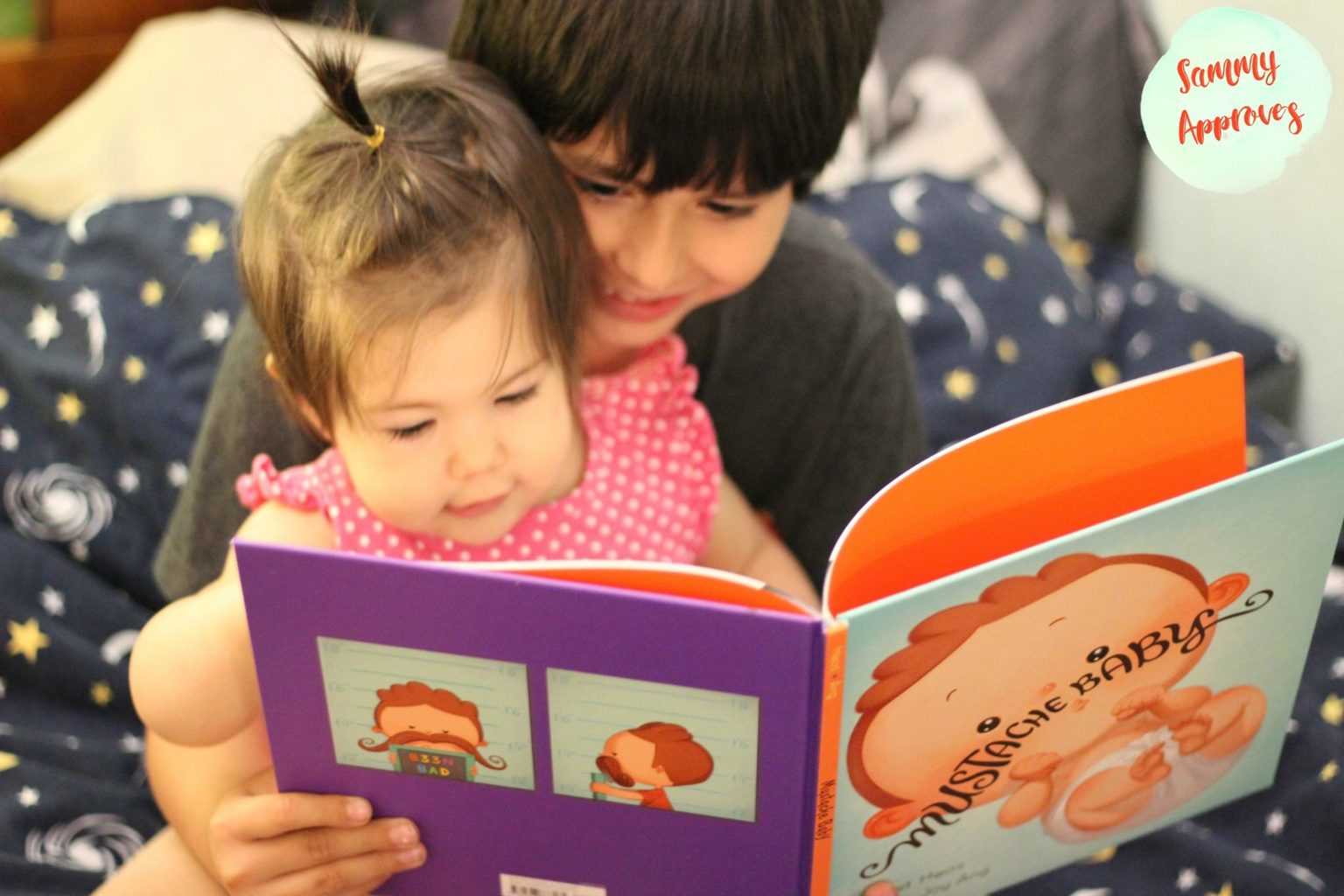 Jonas loves his little sister and is a strong reader, so of course he wanted to be the first person to read these books to her.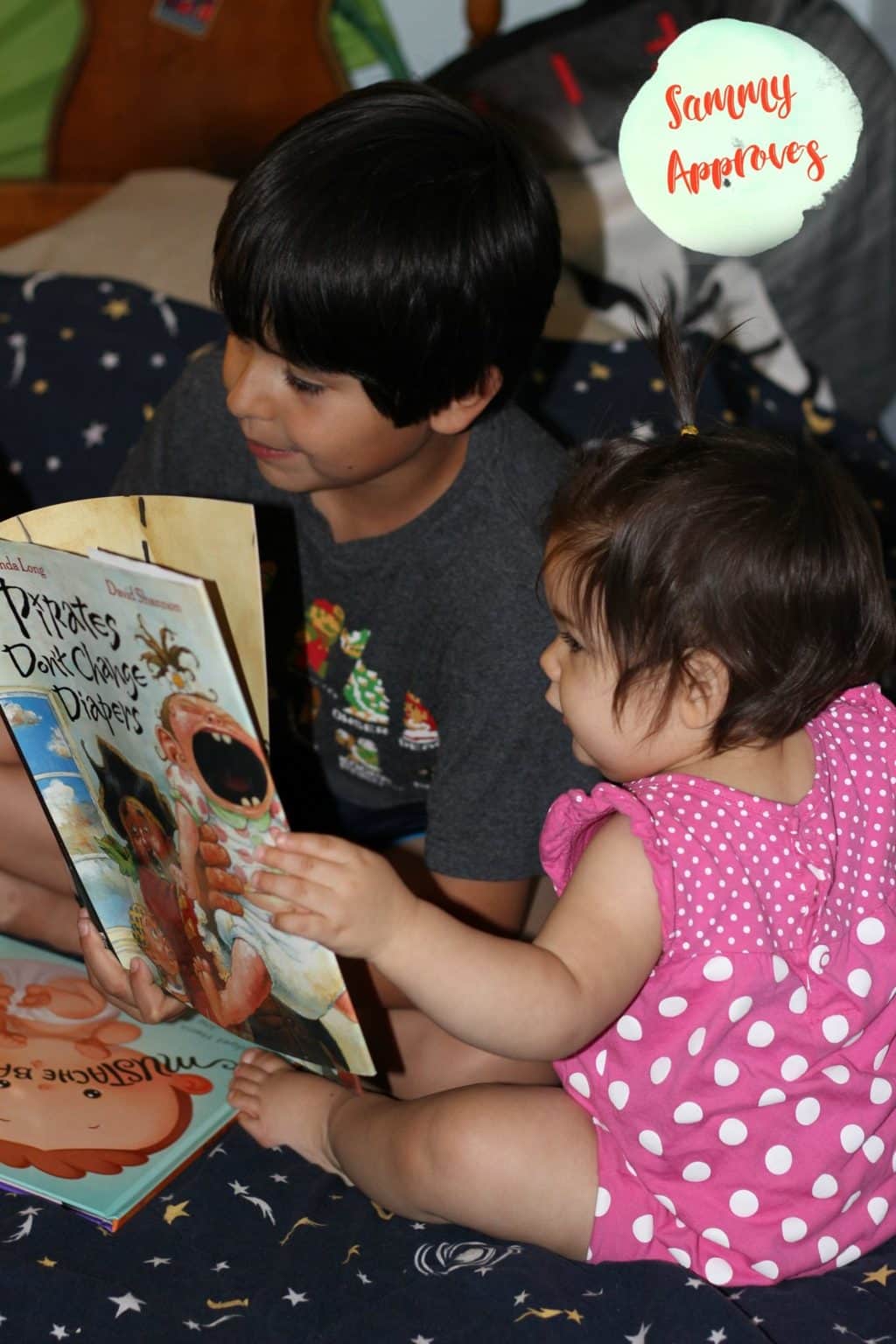 It was super cute watching them read these books together and I think Juliana got a big kick out of her brother doing story time.
What did we think?
Well I think it's pretty obvious that this box was a bit hit with my kids. They really enjoyed the stories and loved reading them together.
I also loved this box! I'm always buying books for the kids because we love to read. The books in this box were unique and had a cute theme.
Since they were both hardback books they will last in our family a long time. I still have hardcover books for my kids from when I was a little girl (we are pretty big reading fans).
---
Don't miss out on saving $6 off your first box with The Story Box.
---
More About The Story Box
The Story Box is a monthly subscription box created by team Holly and Clint. They both have a love for reading, which shows through the love they put into their monthly boxes. You can read more about them and their story at The Story Box.
Each box contains 2 books that fit with your child's age. Boxes are available for babies all the way up to 2nd graders. A monthly subscription starts at $21.99/month with savings for signing up for 3-6 months in advance.
Love The Story Box? You can connect with them on Facebook, Twitter, Pinterest, and Instagram. Share your unboxing using #JoinTheStoryBox. 
What kind of stories do you like to read with your kids? I would love to hear from you in the comments below! 
Disclosure: I received a subscription box from The Story Box to facilitate this review. This post contains affiliate links.  All opinions and writing are my own.
Here are some other posts you might like!