Dads are so special! I know my kids love me, but they truly hold a special place in their hearts for their dad and grandpas.
Sometimes picking out the perfect Father's Day gift can be hard especially for the dad who has everything wants.
I can't tell you how many times I've asked my husband what he would like for his birthday and he replies — "I don't know." Well, that doesn't help me out very much picking out a present. 😜
Here's a list of unique "for him" gifts that dad will love. Hope this helps some of you find that perfect Father's Day present you've been looking for.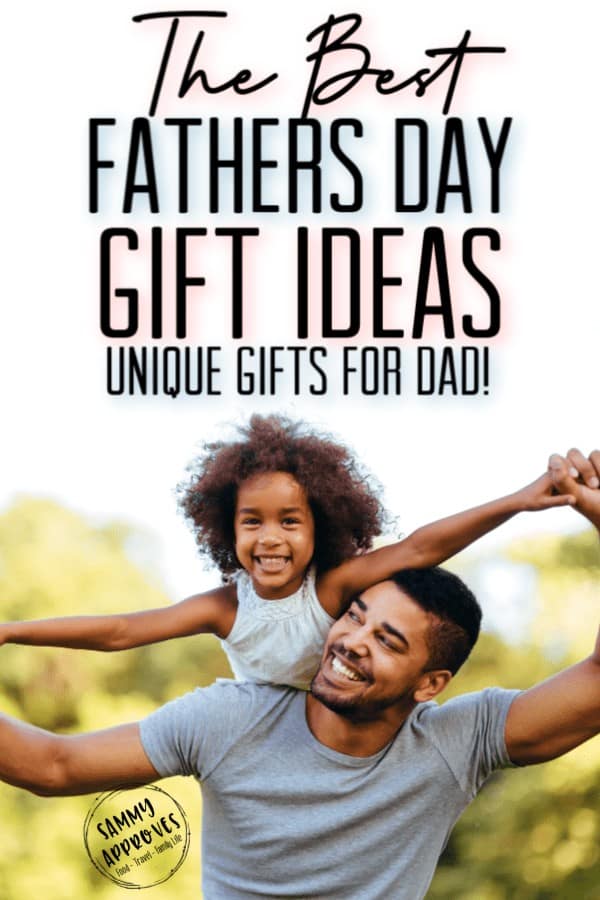 Top 15 Gifts for Dad in 2020
Plunge into next-level coffee. The Gator press is uniquely designed to stop sediment but let the delicious coffee oils into your cup. This results in a rich, full-bodied brew that will leave you grinning from ear to ear. Water becomes magic.
The Conqueror, a series of virtual fitness challenges currently used in 95 countries around the world, keeps individuals connected, healthy and motivated with its unique missions such as Route 66, the Grand Canyon and the Inca Trail with real finisher's medal shipped directly to your door. Entry packages begin at $29.95, include a finisher's medal and can be purchased directly from https://www.theconqueror.events/.
Photo Credit: www.trendhim.com
Whether it's for your next weekend trip or carrying your gear to the gym, this sleek black duffel bag will be a reliable companion thanks to its strong canvas construction. Features a colorfully lined interior for a beautiful finish.
With stainless-steel construction and vacuum-insulated performance that meets or exceeds anything else on the market, Well Told's insulated tumblers and wine glasses keep Dad's hot or cold drink the right temperature down to the last sip. Available in city maps, college maps, topography maps or the cosmics.
The Grate Grill Scraper is one of the best selling bristle-free BBQ Grill Cleaners. The Grate Grill Scraper was created to eliminate the danger of swallowing a wire bristle from a standard BBQ cleaning brush. On average, there is one ER visit every 3 days from someone eating a piece of wire with their food. 
The H2O Select Water Kettle is a programmable water kettle that is faster, safer and more energy efficient than any stovetop kettle. Its ease of use and precise digital temperature control, combined with its beautiful stainless steel design, make the H2O Select the top choice for the true tea lover.
Make all of your bros jealous with our award-winning Mens Beard Envy Kit includes a hydrating beard wash with aloe and soy protein, an extra-firm, boar bristle brush and a styling beard control product with jojoba oil.
Minipresso GR is your best choice to savor all the varieties of ground coffee and enjoy an authentic espresso wherever you are. Compact, lightweight and sturdy, Minipresso will make you smile when you get the first drip of espresso from this little coffee bullet.
The ideal size for handling large and awkward items, Heroclip Medium gear clip lets you hook and hang big backpacks from trees, duffle bags from fences, buckets from ladders, and carry-ons from bathroom stalls. The versatile gear clip hangs securely, rotates 360°, and folds compactly in ways other carabiners, clips and hooks can't, helping you keep your gear organized and exactly where you want it, no matter the activity. 
Boasting high-quality sound and sophisticated design, the Paww WaveSound 3 Headphones are precision-engineered for clear, bright high notes and deep, cinematic bass tones so every sound comes out exactly as it should.
For a versatile pair of unisex Folding Sunglasses, look no further than these foldable shades. Built with the classic horn-rimmed frame and UV400 scratch-resistant polarized lenses, you'll find they make a welcome addition to your sunglasses collection.
Losing stuff is easy. Now finding it is as easy as 1,2,3. With the Cube Tracker just tag, ping and find. This cool, innovative way to keep track of your important things makes your busy life so much easier.
8-inch chef knife made from Japanese AUS-10 steel, clad with 66 layers of Damascus stainless steel.
Thrive harnesses the strength of botanicals from Costa Rica. Our regenerative farming method boosts the potency & purity of these super-plant oils so you can ditch the synthetic products to look better & live healthier.
Frying Pan Set from NBA star Charles Oakley for Copper Chef - Heavy duty, hard anodized cookware set is virtually indestructibility and scratch resistant with commercial grade 5-layer construction.