Hi, I'm Sammy and I am so happy you decided to visit my blog Sammy Approves!
Below you can find out more about my blog and where to get started. Also, get to know me a little better at the bottom of this page!
More About Sammy Approves
This blog was born in 2015 after I had a new baby, decided to plunge into being a full time stay at home mom, and start a full time blog turned into full time career!
I originally started this blog as a way to share kid friendly mom approved resources online. Not only did it serve as a creative outlet, but it was also a goal to grow my blog into a business.
Since my son loves YouTube and video games so much I was on a mission to find out what was and wasn't okay for him to play and watch. This world is pretty crazy and you never know what you'll find online, especially on YouTube.
I was constantly frustrated finding kid friendly YouTube channels and I wanted to share what took me hours of research to find with other moms.
While I still love sharing these things I've found a love in writing about parenting and family life, something that took me off guard. This little blog has grown bigger than I even dreamed when I began.
Sammy Approves is now a stay at home mom's guide to parenting, family fun, travel and recipes through personal experience with my kids at home and in our travels.
For mothers, even dads, I hope you find something useful here, whether it's an easy recipe, parenting, or travel tips. I love connecting with other parents here and on my social media. It's nice hearing back from you too!
Feel free to browse around, share, comment, and email me with any questions!
More About Me (Sammy)!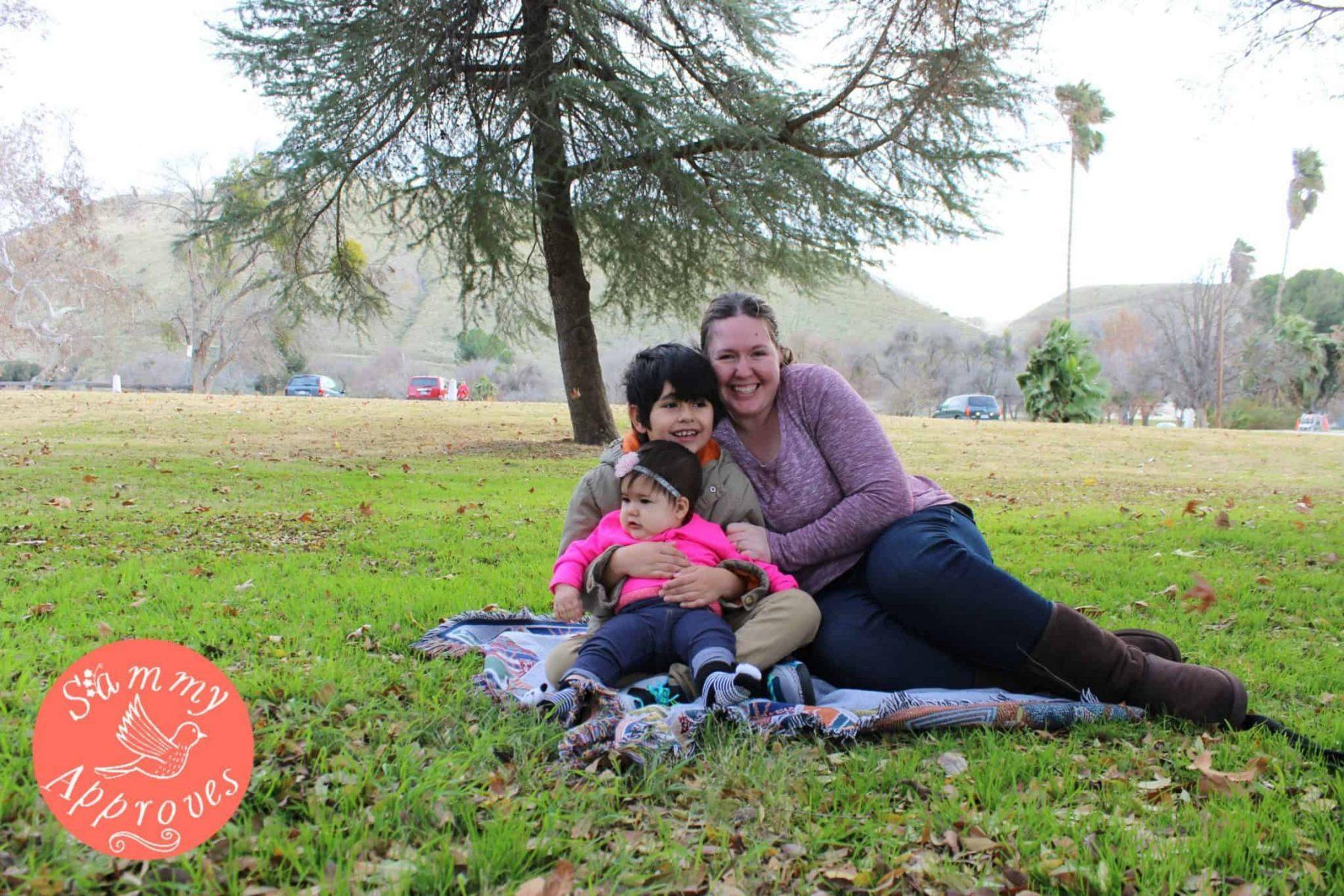 I am a stay at home, Southern CA area mom of 2 (Jonas- born 2008 and Juliana born 2015) and wife of my best friend and high school sweetheart!
My name is Samantha, but most people call me Sam or Sammy. I never have had a preference. 😉
We love living in sunny Southern California because of our close proximity to the beach, mountains, theme parks, and of course family & friends.
My favorite things outside of blogging, are spending time with my family, gaming with my son, traveling (Disneyland & the beach are my faves), binge watching teen dramas on Netflix, reading YA books, cooking, dancing around the house with my toddler, and keeping up with our four dogs.
After graduating college I decided to follow my dreams of being a stay at home mom. My kids have always been what I am most passionate about and I love that I've been able to build a career out of blogging that allows me to be more present for my family.
Join us for yummy recipes, parenting, and travel tips! We also host occasional giveaways! Subscribe HERE
Would you like to collaborate on a project? I would love to hear from you! You can contact me HERE or send an email to sammyr@sammyapproves.com