Have you been scouring the internet for free baby samples?
I've been there too!
I had my first baby before I turned 21, so I know what it's like going through the tough times. Searching the web for baby samples, freebies, and discounts.
That's why I want to make it easier for new moms who are going through the same thing I did as a young mother.
I will be putting all the baby freebies, samples, and discounts I can find right here on this page, so you don't have to search far and wide.
I'll make sure to update this page whenever I come across a new sample, so keep checking back!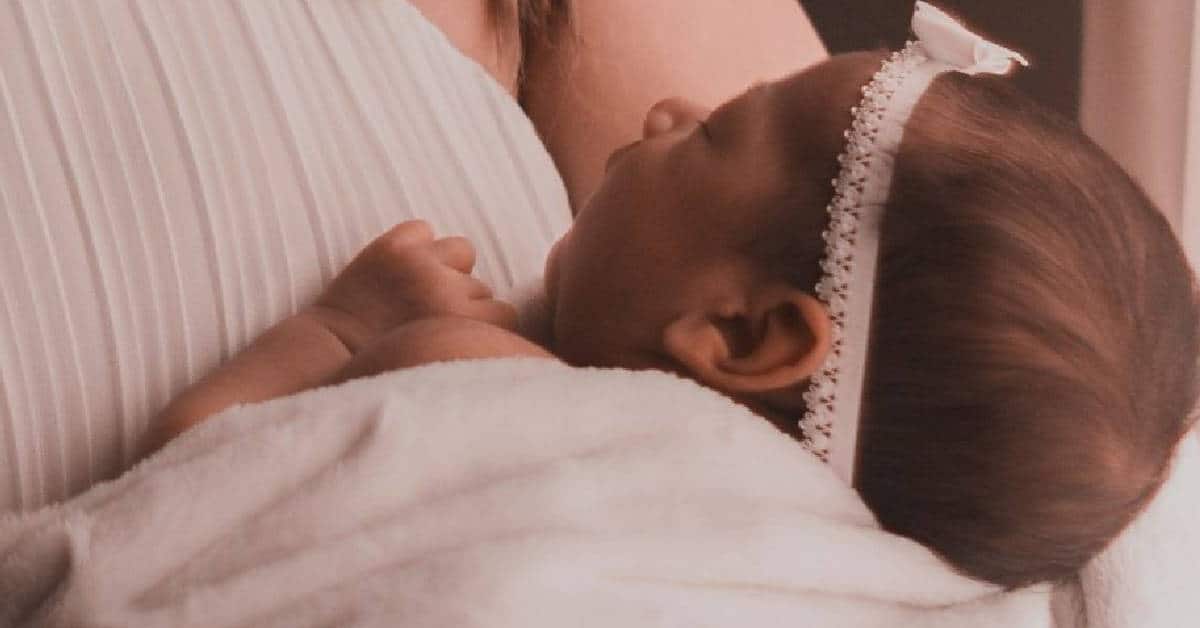 What registries give free stuff?
There are many baby registries that give free baby stuff!
Registry freebies come in many forms from free products, baby bags, baby welcome boxes, coupons, discounts, announcements, and services.
Take a look at some of my favorite baby registries and the perks of each one below:
Registry
Free Welcome Gift?
Other Perks
Amazon Baby Registry
Huge free baby box with FULL SIZE samples
-Free and fast shipping for Prime members
-Baby registry completion discount
-Baby registry diaper discount
-Registry assistance available through online chat
Target Baby Registry
Free welcome kit worth $150+
-15% off registry coupon
-1 year of coupons and deals
-Add items from other websites
-Free registry returns
Walmart Baby Registry
Free baby essentials box worth $40
-One year free registry returns
-Fast convenient shipping

Bed Bath and Beyond
Free Goody Bag
-10% completion discount
-Easy returns
-In-store registry experts
Buy Buy Baby
Baby Freebies Bag
-15% completion discount
-Baby registry free shipping
-Referral rewards
-Baby registry experts
Babylist
Free Welcome Box
-15% completion discount
-Add items from other websites
How do I get free diapers?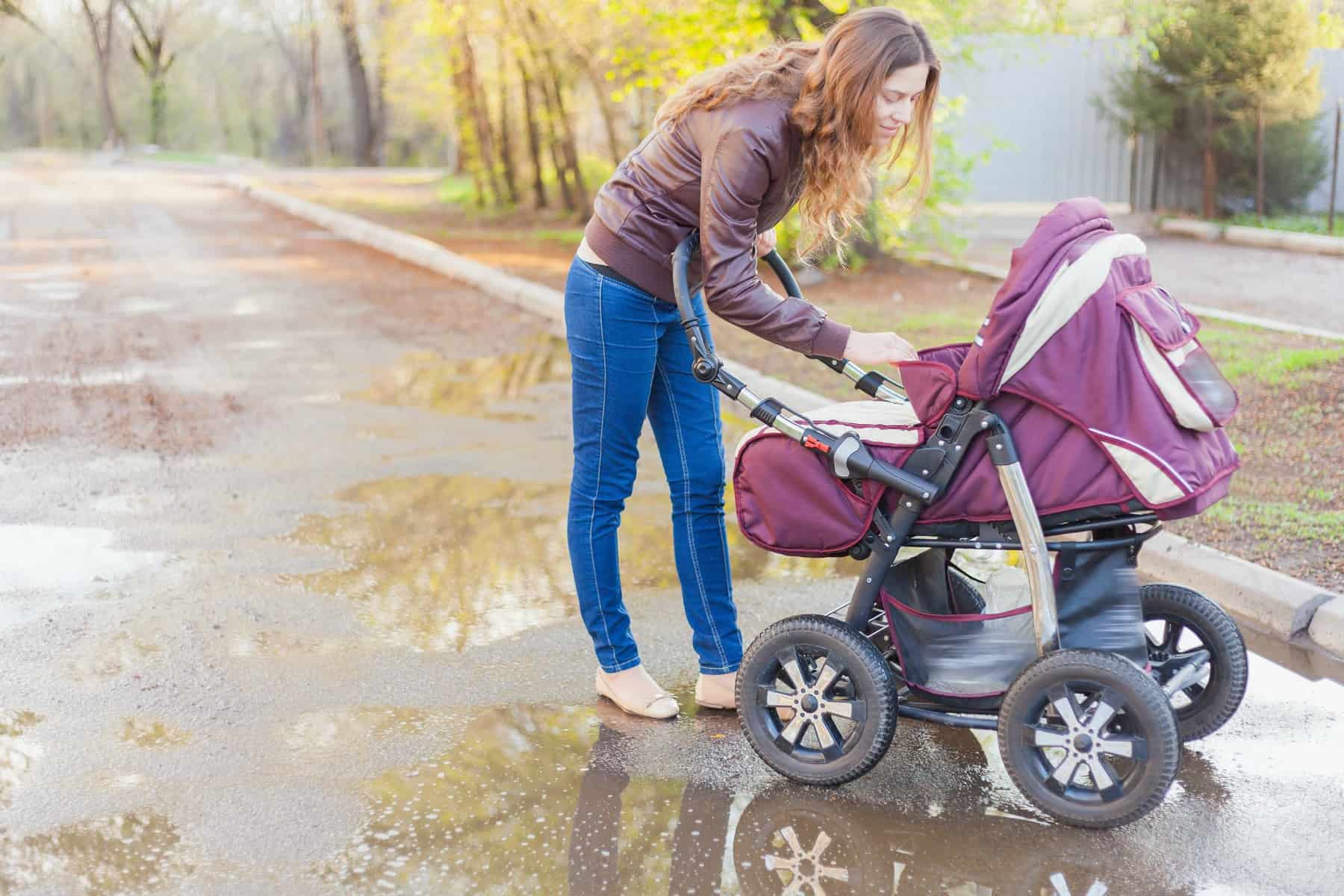 First check out the list of free samples and freebies below. Sign up for as many as you can to get free diapers. I've gotten a lot of free diapers through registry welcome boxes and kits, so don't miss out on those.
Also, check local mom groups on Facebook where I often see new moms giving away free diapers that were the wrong size or no longer fit their baby.
Learn how to get diapers at a discount. There are lots of ways to get free diaper samples and lots of ways to get them for a low discount. Sign up for the newsletter with Pampers, Huggies, and The Honest Company. Some of these companies often will send coupons and freebies to their subscribers.
You may be able to qualify for free diapers through the National Diaper Bank Network. It's definitely worth a try if you are low income.
What free stuff can I get when pregnant?
I really wish I'd known about free stuff for new moms while pregnant. It's so cool that the company that I got my free breast pump from has started giving away free support items to pregnant and postpartum moms.
During my pregnancies I struggled with back pain and c-section recovery. So, I know how helpful compression gear can be, especially if it's free and not just another baby related expense.
Apply at Aeroflow for your free pregnancy and postpartum support wear. You don't have to pay shipping. Just enter your information and they send you free stuff!
I always shopped at Motherhood for maternity clothes when I was pregnant. The cool thing about Motherhood is you can shop online or in store and they will send you a free goodie bag full of stuff for baby and new mom!
Pamper yourself with a free month of BABEBOX, a subscription box that sends you monthly beauty supplies!
How do I get an Amazon baby box?
Getting an Amazon baby box is really easy.
I've listed all the baby samples I know of below, but I wanted to talk a little more about the Amazon baby box (pictured below) because it's one of the best sample boxes out there.
The Amazon box includes full size baby samples. Samples included in this box are high quality full sized samples you will actually need for your newborn baby.
Amazon requires you to create a baby registry to get your box, but you don't have to be having a baby shower to do this!
Here's how to claim your Amazon baby welcome box:
Follow Amazon's Baby Registry steps to add at least one item from each category to your baby registry.
Purchase at least $10 from your registry. There are so many must have items like diapers and wipes, so this part is easy!
Claim your welcome box – Don't forget to claim your welcome box! It comes in a few days and is full of amazing samples for your baby!
We take a more in depth look at the pros and cons of the Amazon Baby Registry HERE and list some must haves to put on your Amazon Baby Registry.
Free Baby Samples
Free Breast Pump– This isn't a scam! You can actually get a very high quality breast pump for free through your insurance. I've done it for all three of my pregnancies and always go through Aeroflow. Why? Because they take the hassle out and deal with your insurance for you to get you your pump. They also will send you free pumping supplies until you are finished breastfeeding.

Free Pregnancy and Postpartum support clothes– Aeroflow makes it easy to get free pregnancy and postpartum support clothes. See if you qualify!

Free Baby Towels– Free Hooded Towel or $35 Gift Card using code PjBaby!

Free Baby Shower Welcome Boxes- I have been amazed at some of the free samples that come in baby shower welcome boxes. Guess what? You don't even have to have a baby shower to get one.

In most cases you just have to sign up for and add things to your registry.

Here are my favorite registries that come with free welcome kits! –

Amazon and Baby List both send their welcome boxes after you register online. Walmart and Target are also amazing and you can register online, then pick up your welcome box/bag in store.

These registries know what the new baby must haves are and will often send you laundry detergent, trendy blankets and bottles, pacifiers, diapers, lotion, cream, wipes, and goodies for mom too.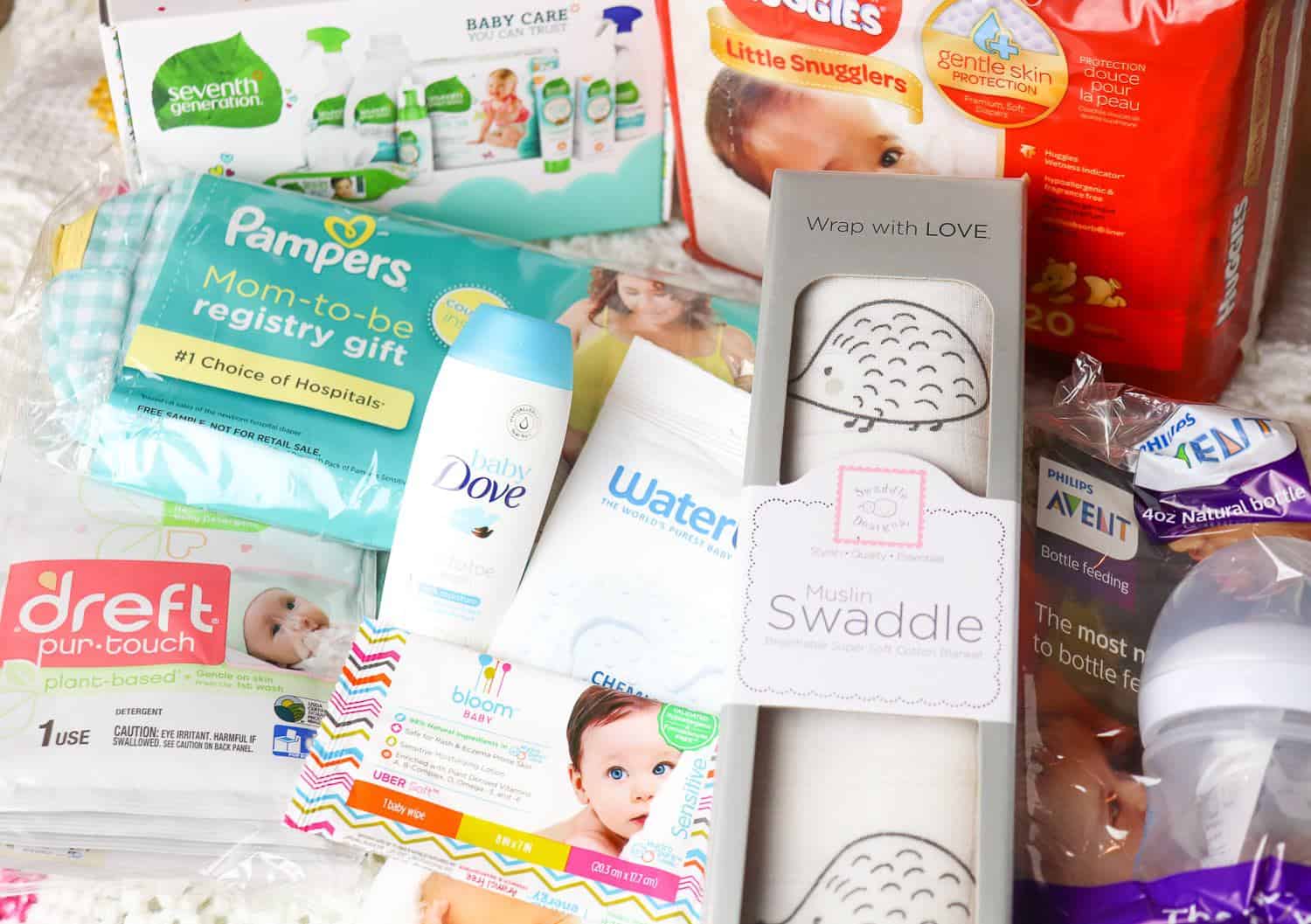 Free Nursing Pillow– Use code PJBaby for a free nursing pillow

Free Breastfeeding Cover up– Get a FREE Patterned Nursing Cover with promo code PJBABY

Free Cash Back– Have you used Rakuten? If you have to shop for baby Rakuten is wonderful.

You can shop at your favorite baby stores like OshKosh and Carter's. If you click through your Rakuten account you will get a percentage of your purchase in cash back.

This is on top of coupons! Just make a purchase through Rakuten that you would have made anyways and wait for your cash back check to come in the mail or through Paypal!

Order your 3 FREE Custom Pacifiers from Mothers Lounge with CODE SHOPHER1.

Free Board Books– Get 5 free board books with code: Pjbaby just pay shipping!

Free Animal Hats – Free Animal Hats for Kids and Adults with code HONEY100

Free Baby Blues Comic– Sign up for your free Baby Blues Comic!

ABC Mouse– If you have a toddler or preschooler try a free month of ABC Mouse to keep them entertained while you care for baby!

3 Free Audiobooks– Grab these free audiobooks, something to listen to on late nights with baby!

Huggies Rewards– Sign up for Huggies rewards program to get free rewards on baby diapers you are already purchased or have received as a gift.

Find free samples, coupons, and sweepstakes at MySavings.

Try baby gear and other samples for free with TryProducts!

Noobie Box– Fill out a short form and recieve a baby freebies box from Noobie Box filled with baby must haves, information, and discounts.

Pinch Me – Pinch Me sends you a free samples in a box monthly. Sometimes you can receive baby samples in these. Either way they are useful items that might help you save money in your budget.

Influenster– You don't need to be an influencer to join Influenster and get free samples. To join just connect your social media channels. The best part is that a lot of samples are baby related.

Start a new subscription with Beans & Sparks Club and get a free personalized book for your baby, just pay $3.99 for shipping.
How can I get a free baby box?
Join The Baby Box Co. to get a free baby box, samples, and parenting classes. This is a great resource for new moms because it gives you another safe spot for your baby to sleep or nap. Shipping may apply for some of their items.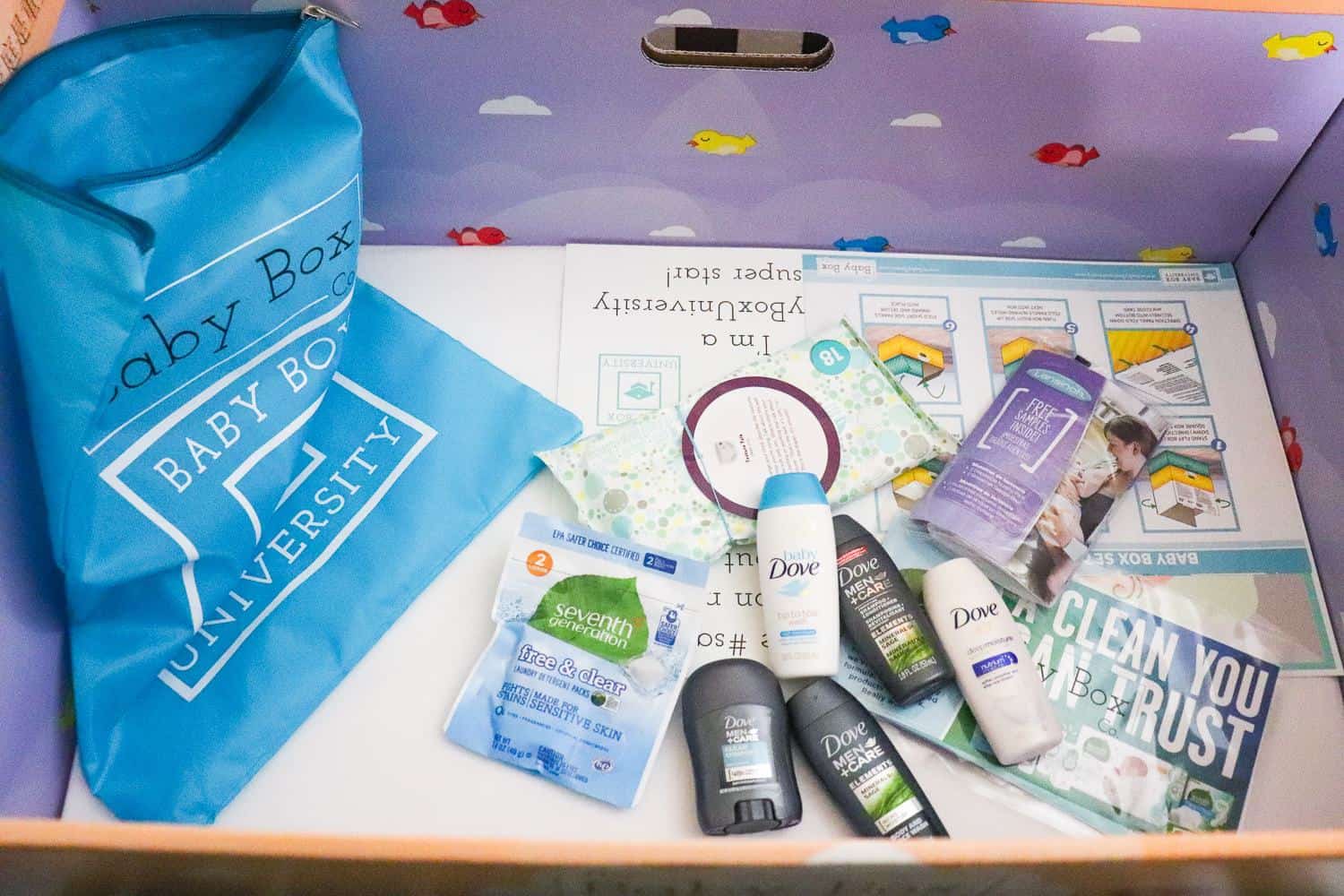 Free Baby Sample Cheat Sheet
I've had a lot of questions about specifics of some of these baby samples. So I thought I'd make a table to answer frequently asked questions and help you get the best free samples.
| | | | | |
| --- | --- | --- | --- | --- |
| Sample | What do you get? | How do you get it? | Easy to get? | Do you have to pay for shipping? |
| Free Belly Button Band | The Belly Button Band offers support during pregnancy. | Use code PJBaby | Yes | Yes |
| Free Breast Pump | Free high quality breast pump (brands like Medela) and breastfeeding supplies. | Short Form | Yes | No |
| Free Pregnancy and Postpartum Support Gear | Free Pregnancy and Postpartum compression support wear. | Short Form | Yes | No |
| Free Baby Towels | Free hooded towels for your baby! | Use code PJBaby | Yes | Yes |
| Free Baby Shower Welcome Box | Large box with full sized samples for you and baby! | Make a registry and purchase $10 worth of items from your registry. Request your box. | No | Not if you have Amazon Prime |
| Free Baby Shoes | Cute moccasins or walking shoes for your baby. | Use code PJBaby | Yes | Yes |
| Free Ruffle Buns | Cute Ruffle Buns bottoms for your baby. | Use code PJBaby | Yes | Yes |
| 5 Free Baby Leggings | The cutest baby leggings! | Use code PJBaby | Yes | Yes |
| Free Onesies | Cute baby onesies that can be personalized with your baby's name. | Use code PJBaby | Yes | Yes |
| Free Baby Carrier | Useful and cute baby carrier for mom and baby. | Use code PJBaby | Yes | Yes |
| 10 Free Breast Pads | Free reusable breast pads. | Use code PJBaby | Yes | Yes |
| Free Car Seat Canopy | Cute car seat canopy for baby. | Use code PJBaby | Yes | Yes |
| Free Nursing Pillow | Cute nursing pillow for breastfeeding. | Use code PJBaby | Yes | Yes |
| Breastfeeding Cover Up | Cute patterned breastfeeding cover up. | Use code PJBaby | Yes | Yes |
| Free Cash Back from Rakuten | Get free $10 cash back on your first order through Rakuten | Sign up for Rakuten and complete your first order through the site. | Yes | Depends |
| Free Custom Pacifiers | Get 3 free custom pacifiers | Use code ShopHer1 | Yes | Yes |
| Free Board Books | Get 5 free baby board books | Use code PJBaby | Yes | Yes |
| Free Animal Hats | Get free animal hats for kids and adults | Use code Honey100 | Yes | Yes |
| Free Baby Blues Comic | Free comic | Short Form | Yes | No |
| ABC Mouse | Free trial of ABC Mouse App or Online. Great for Toddlers and Preschoolers. | Sign up form | Yes | No |
| Free Audiobooks | 3 free audiobooks for mom! | Sign up form | Yes | No |
| Huggies Rewards | Free rewards for baby when you purchase Huggies diapers. | Short form | Yes | No |
| Pinch Me | Free sample box sent by mail to your home. | Create an account | Yes | No |
| Influenster | Easy opportunities to get free baby and household samples | Create an account and connect your social channels | Yes | No |
Free Baby Trials
You May Also Like: How to Raise a Baby on a Tight Budget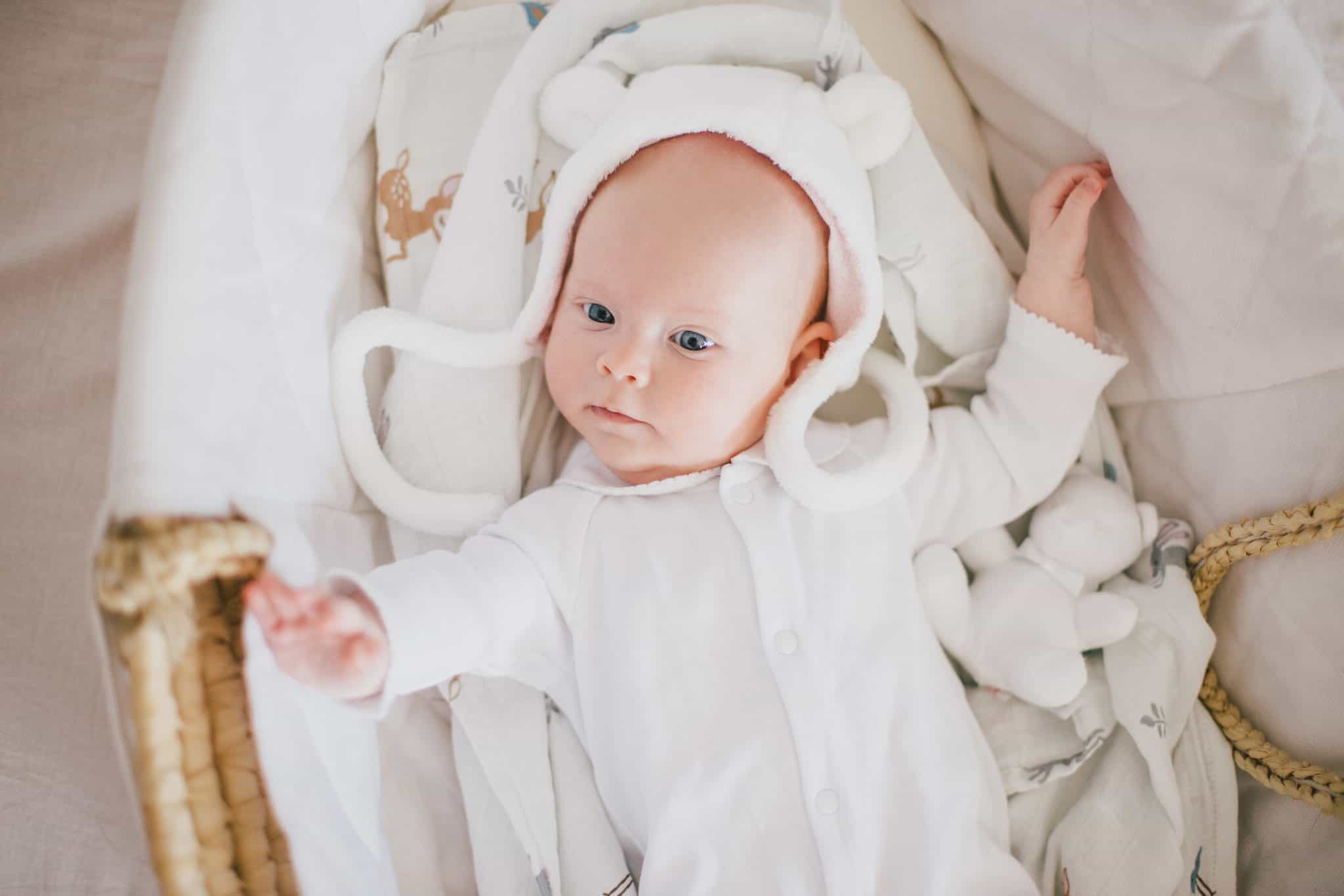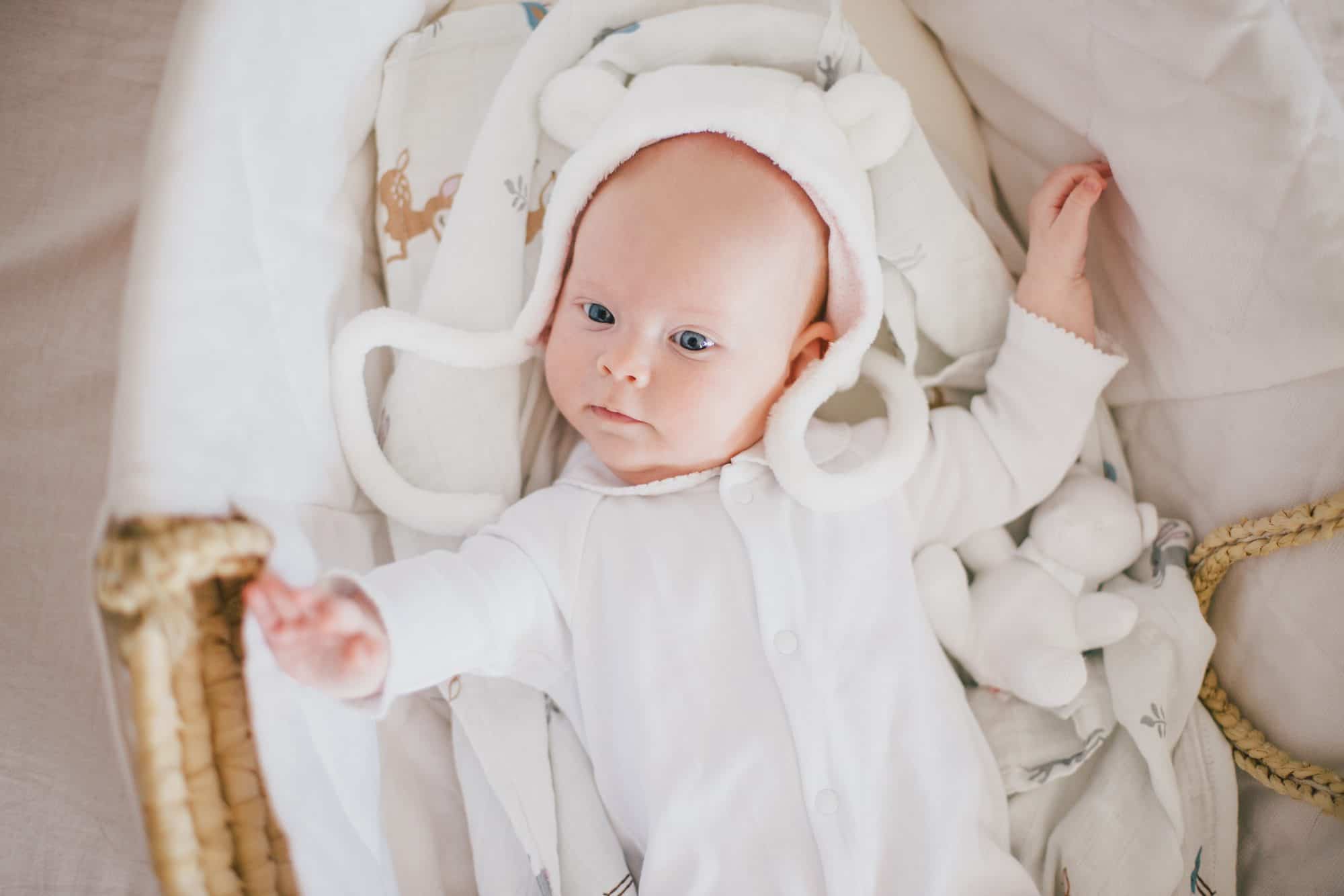 Other Ideas to Get Free Baby Stuff
It's great that all the companies listed above make it easy to claim free baby stuff online. But, there are some outside the box ways to get baby freebies that you may not have thought about.
Ask your baby's pediatrician or your OBGYN if they have any free baby samples. Many times baby companies will send samples to doctors to help spread the word. You can usually get free formula, diaper, and baby ointment samples from the doctor to name a few.

Email the company to ask for samples. Have you ever wanted to try out a baby food or formula, but didn't want to spend money just to have it not work out? Send an email to the customer service of the baby product you want to try asking if they have any free samples. I've gotten free baby samples and coupons for a large discount this way.

Yard sales and estate sales are great for getting baby stuff for free or dirt cheap. Sometimes people just want to be rid of their old baby gear, so they will sell a box of baby stuff for fifty cents or give it away for free. You can also find cheap cribs, high chairs, and strollers this way. Just make sure they are up to date on safety before you claim them.

Facebook Mom Groups– Reach out in a local or Facebook mom group to see if anyone has the baby item you need. The moms in these groups are supportive and happy to help. This is a great way to find free items like baby strollers that another mom just didn't need anymore. You can even make an ISO post to say you are "in search of" a baby stroller or other baby item and see who has the items you need. Sometimes moms are looking to swap baby items in these groups as well.

Online sale sites– Just like yard sales; sites like Craigslist, Facebook Marketplace, Nextdoor and OfferUp are great places to look for baby gear for free or dirt cheap. Many of these sites have a free items section that make it even easier to find the free baby stuff.

Swap Meets– You can find really cheap baby items at the swap meet and many times can haggle down the price even more. Getting a box or bag of baby clothes this way, many times, means that you are getting most of them for free.

Friends and Family– Put out a call to friends and family to see if anyone has used baby gear or clothes laying around. Friends and family are most likely to give these items to you for free. Especially if they are being stored away and unused.

If you know someone with a baby a bit older than yours reach out. My sister has a son who is one year older than mine so she often gives me his shoes and clothes that don't fit him anymore.

Government Aid and Nonprofits– If you are really struggling and need baby supplies check what is available in your community. You can do a Google search for baby support in your area or ask your baby's pediatrician if they know of any support in the area. There is usually assistance available for new moms to help with diapers, formula, and basic supplies you would otherwise not be able to buy on your own.

Get paid doing surveys and playing games online with Inbox Dollars. (free to join). Reward Bee, Pinecone Research, Kashkick, National Consumer Panel, MyPoints,Opinions4Good, PaidResearchSurvey and LifePoints are other sites where you can get paid taking surveys and quizzes.

Some of these sites pay cash or give points you can redeem for gift cards, baby gear, magazines, travel or household items.

Use this side hustle money for baby supplies! As a young mom I took all the surveys and made money doing it. I even got selected for some baby focus groups that provided free diapers and other baby essentials.
Amazing Baby Discounts
Don't miss baby discounts, you can really use these to save on your overall baby budget. Rakuten and Ibotta alone are great for items you are already purchasing. You can earn cash back rewards to put back into your baby budget.

Baby Freebies FAQ
Are there really legit free baby samples?
Yes! All of the baby samples and discounts listed in this post are legitimate and have been researched for our readers. I have personally claimed many of these samples for my own babies.
Are there any baby sample scams?
I'm not aware of any baby sample scams, but I am sure there are some out there. All of the samples on this site are legitimate. Beware and careful when claiming free samples on Facebook or Craigslist to meet in a public area, since you don't know the people you are getting the free baby gear from.
Are there baby samples that are sent by mail?
Almost all of the baby samples listed here are sent by mail. A few of the baby registry samples you need to claim in-store. Any free baby gear you get through church, yard sales, Craigslist, or Facebook you will probably need to pick up.
How can I get free baby stuff without paying?
Check out our baby cheat sheet above to see a list of baby samples you don't have to pay a dime for. There are several full size baby samples available that don't require any payment, even for shipping.
What baby freebie is most worthwhile?
I get really excited about sharing the free baby, pregnancy, and new mom samples from Aeroflow. They helped me so much as a new mom, are free (no payment for shipping), and really helpful. You can get a free High Quality breast pump from them, compression wear, and accessories.
Related content:
When you are pregnant and during postpartum recovery it's great to have compression wear. Especially when you are experiencing swelling, discomfort, or pain from a c-section. Luckily there are lots of products that can help ease the discomfort of pregnancy and postpartum recovery. How can you get pregnancy and postpartum freebies?
It can be difficult to afford everything there is to get for your new baby. If you are trying to grow your new family on a budget, with one job, or with no income there are many things you can do to cut baby expenses. How can I raise my baby on a budget?
Babies grow so fast it's hard to keep up. They also can go through several onesies and outfits a day with blowouts and spit ups. Sometimes you'll need 5 outfit changes before the day is over. How can you get baby clothes for free?