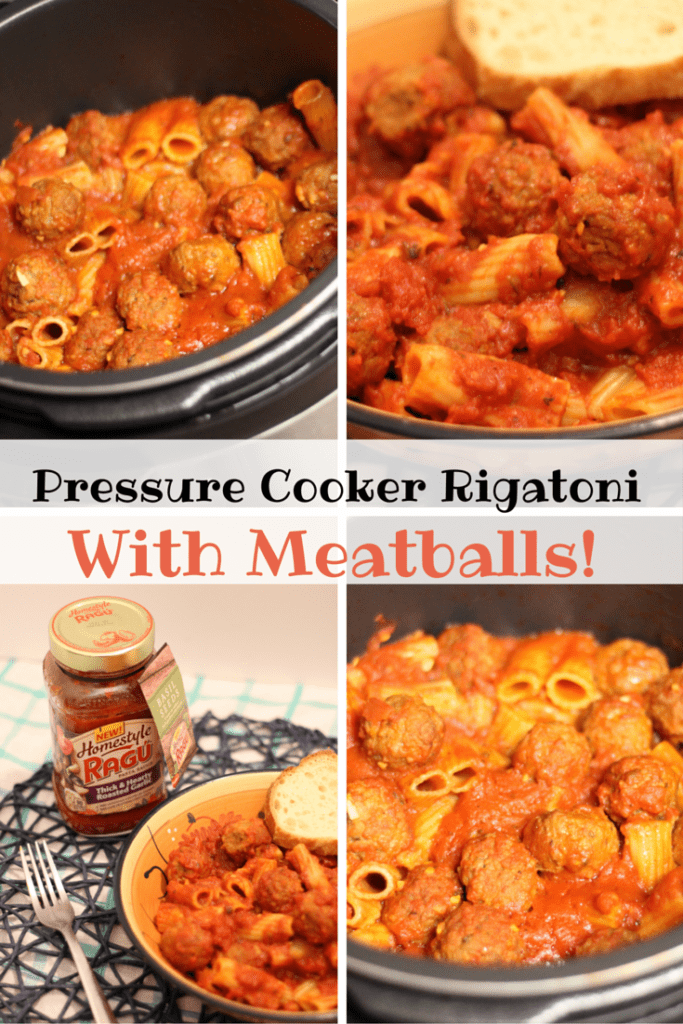 Do you love cooking homestyle food?
Cooking has always been so important in my family. I remember cooking homestyle food with my mom and grandma growing up. Nothing was better than a home cooked meal and smelling delicious smells coming from the kitchen.
One of the things my grandma would make was rigatoni and it was always so delicious. I can still remember smelling it cooking and even going over to eat her leftovers after school.
It's important to me to recreate these memories of eating homestyle recipes and memories for my kids. I want them to remember the smells of homestyle cooked food coming from the kitchen and maybe someday want to cook those meals on their own.
Pressure Cooker Rigatoni With Meatballs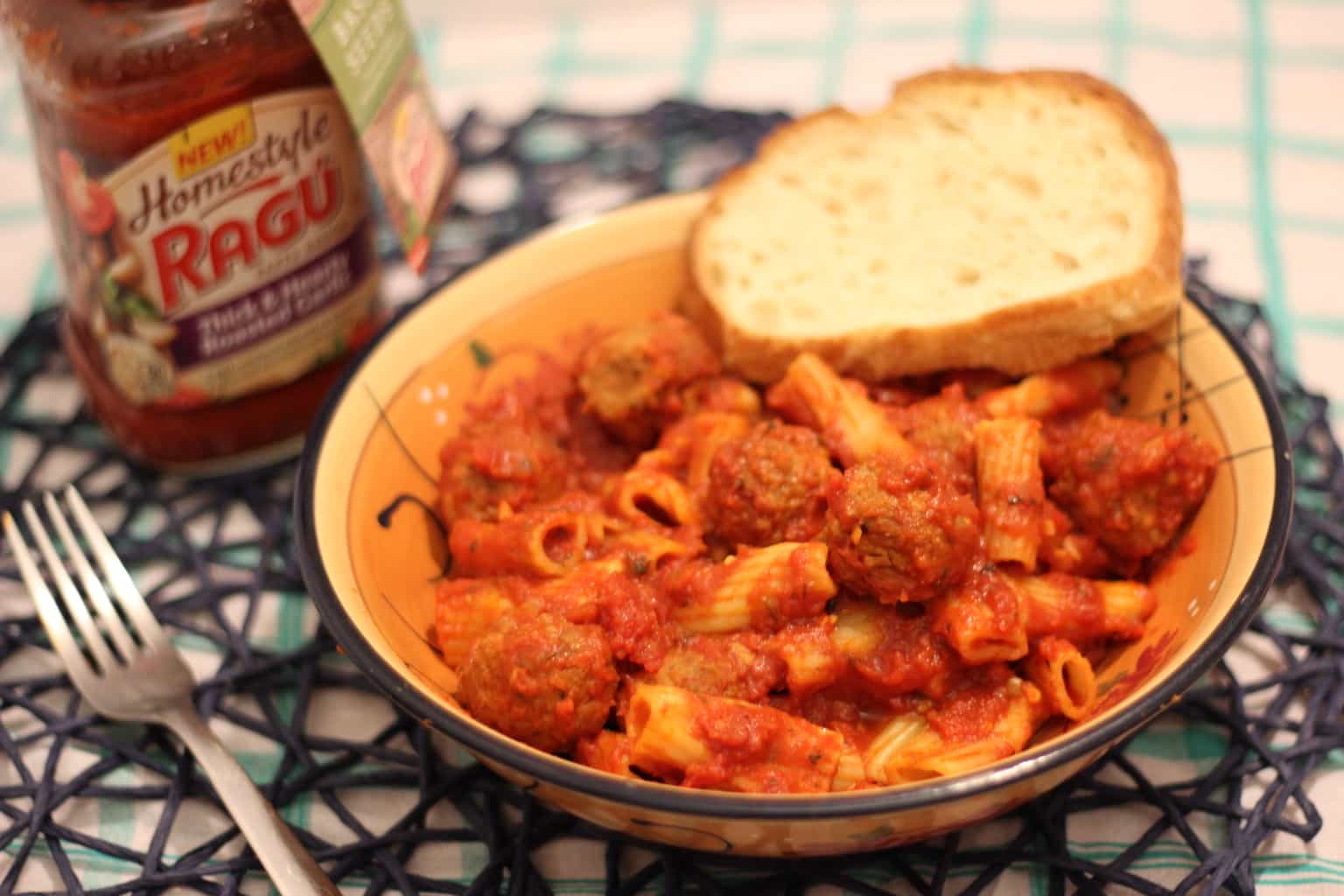 I like to simplify things right now since I have a toddler and am usually pretty sleepy from our sleepless nights. Using a pressure cooker is great for that and makes dinner time so easy.
This week we made Pressure Cooker Rigatoni With Meatballs using the new Homestyle Thick & Hearty Roasted Garlic from Ragu. To make this you will only need 3 ingredients and it will only take about 15 minutes prep/cook time. Talk about a great meal for a busy momma on a budget!
Here's What You Need:
1 16oz Box of Rigatoni Noodles
1 lb. of Frozen Italian Meatballs
2 Jars of Homestyle Sauce from Ragu (Pick your favorite flavor!)
Bread to serve with Rigatoni
Mix dry rigatoni in pressure cooker with 2 jars of Ragu Homestyle
 Mix in frozen meatballs
Mix in 1/2 cup of water for the noodles to absorb when cooking.
Cook on pressure setting for 10 minutes.
Serve with your favorite hot bread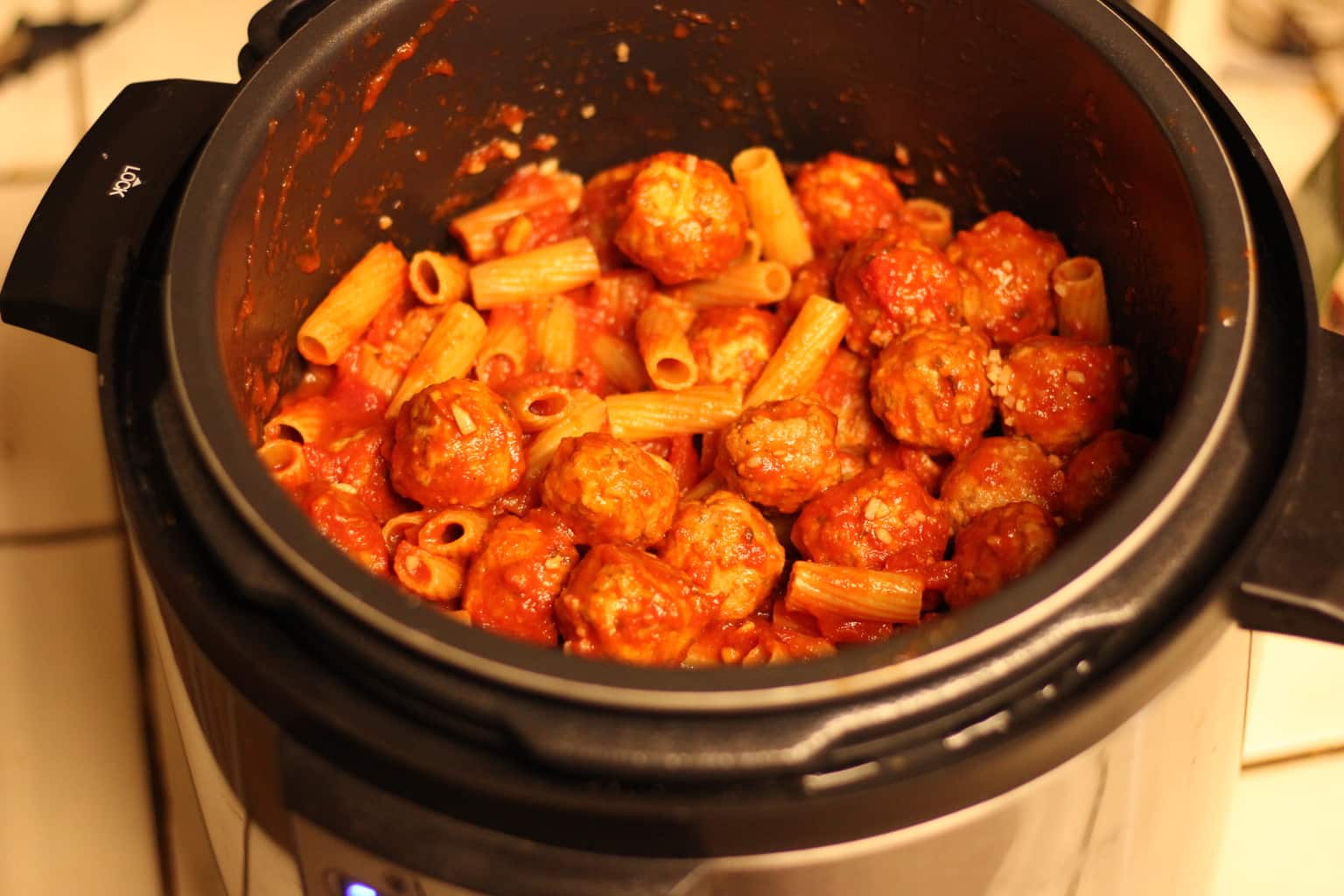 When you mix the pasta, sauce, and meatballs in your pressure cooker it should be about halfway full.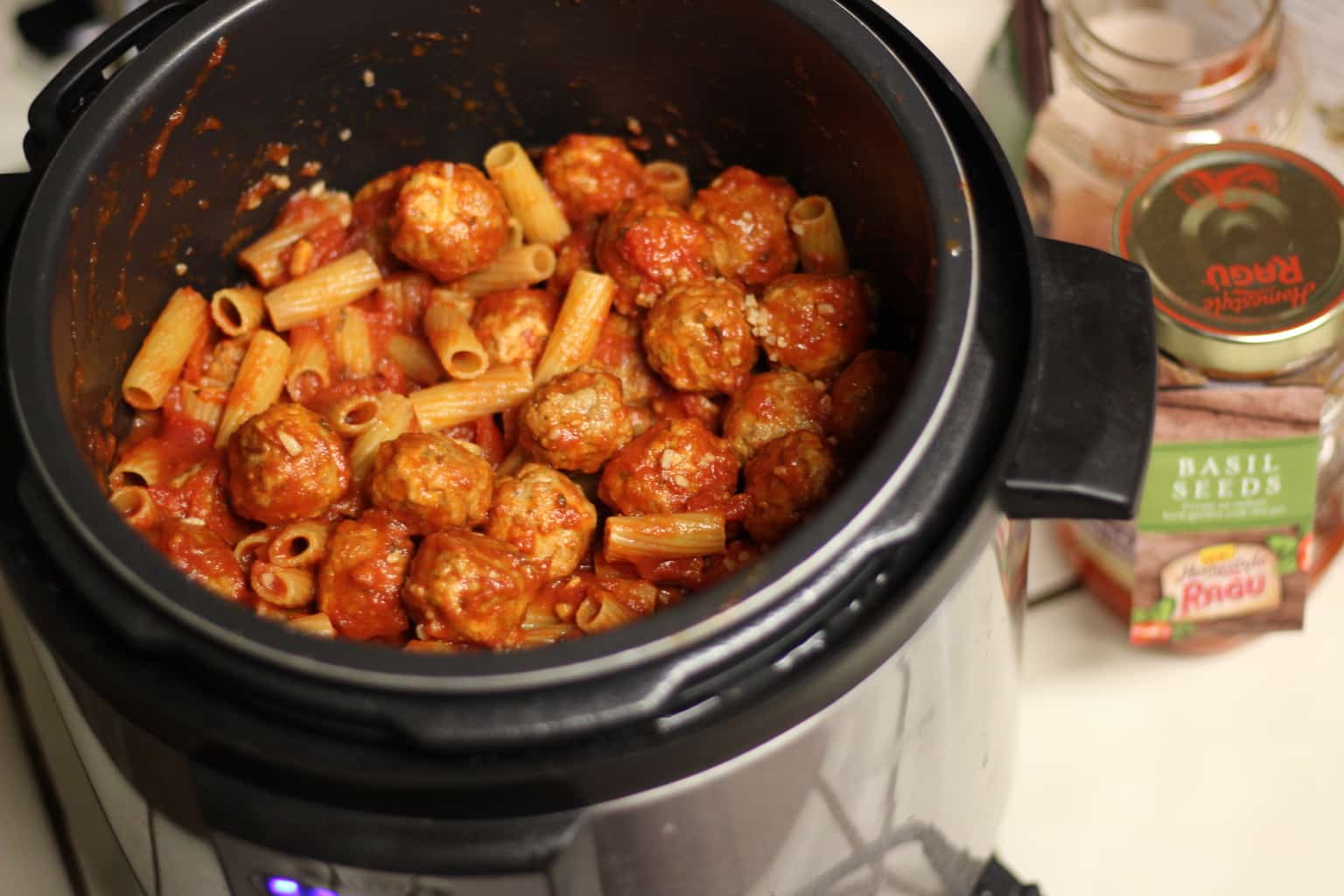 It smells so tasty when cooking. You can really smell the garlic from the Ragu homestyle.
When our Rigatoni came out of the pressure cooker it looked so good and smelled amazing. Just like the homestyle Rigatoni my grandma would make!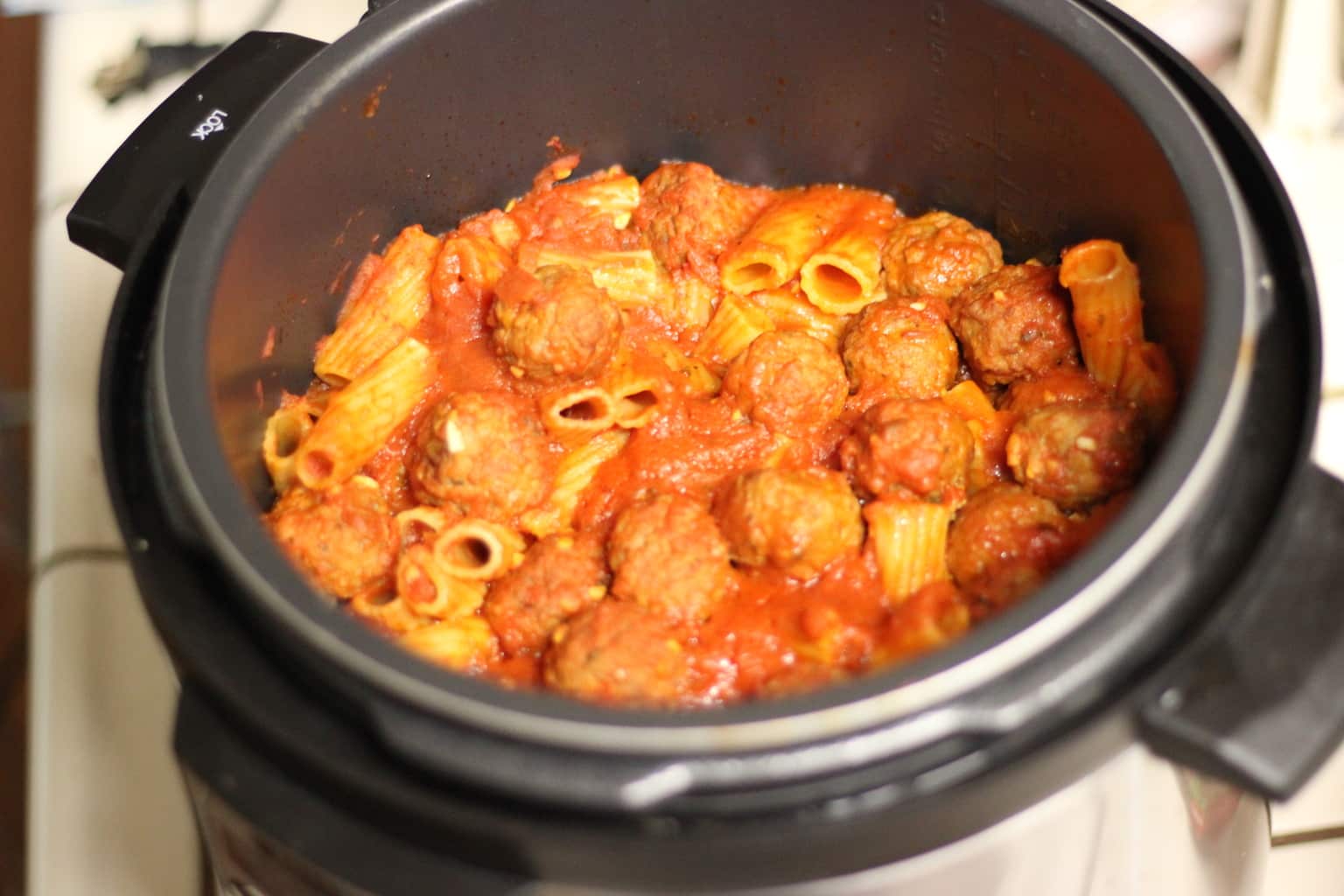 It makes enough for a family of 4-5 to dig in and enjoy! The Ragu Homestyle sauce makes it taste homemade with no additional seasonings or additions needed.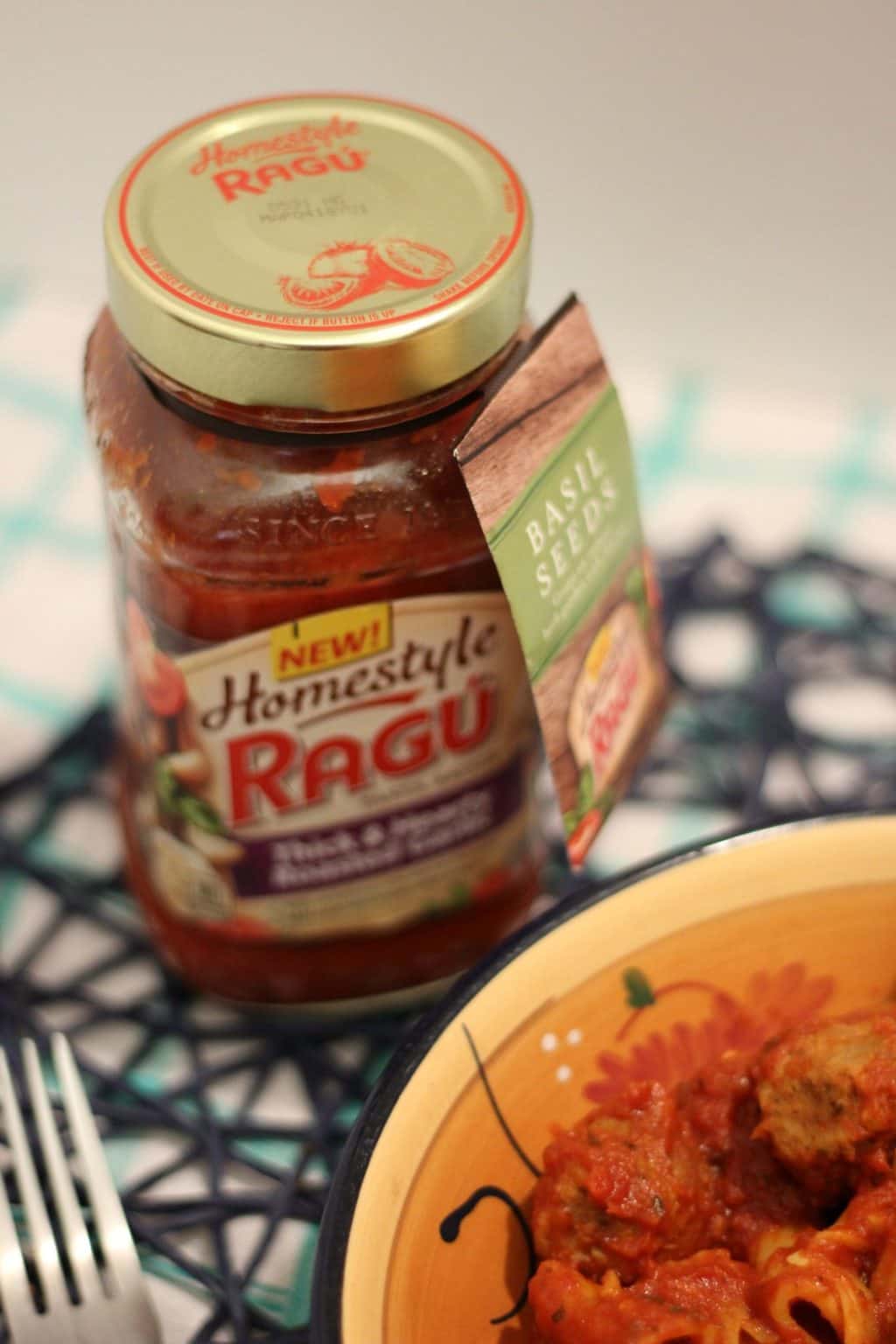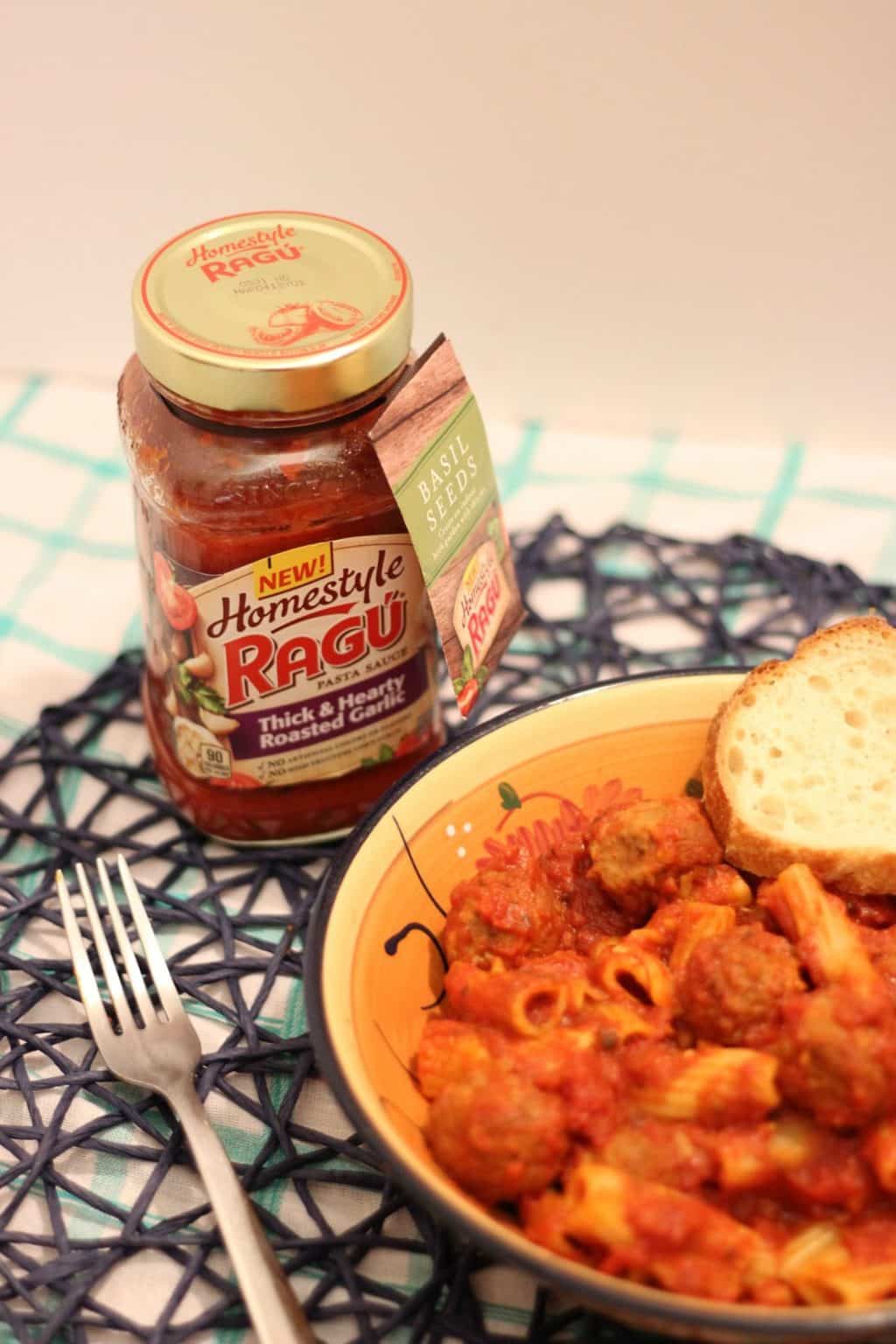 Giveaway!!
Want to make a homestyle meal for your family? I will be giving away $20 Paypal cash to one lucky reader. You can use this to make a homestyle meal for your family if you choose!
Entering is easy! Just visit Ragu and tell me in the comments, what flavor of Ragu Homestyle Sauce would you most like to try?
This giveaway is open to residents of US 18+. Remember to leave a good contact email when filling out the comment form so I can let you know if you are the winner! If you are contacted as a winner you will have 48 hours to respond or another winner will be chosen.
The winner is Shannon! Thank you to all who entered. Be sure to check out the other awesome Giveaways we are currently running. 
---
What does homestyle mean to your family? Which flavor of Ragu Homestyle would you most like to try? I would love to hear from you in the comments below! 
---
Here are some other posts you might like!