This post is sponsored by Real California Milk but the content and opinions expressed here are my own.
One of my favorite sweet treats are banana splits!
It's hard to eat healthy when your weakness is sweets!
Sweets are a weakness a lot of us deal with. Having ice cream and cookies all day would be amazing if it didn't mean all the calories.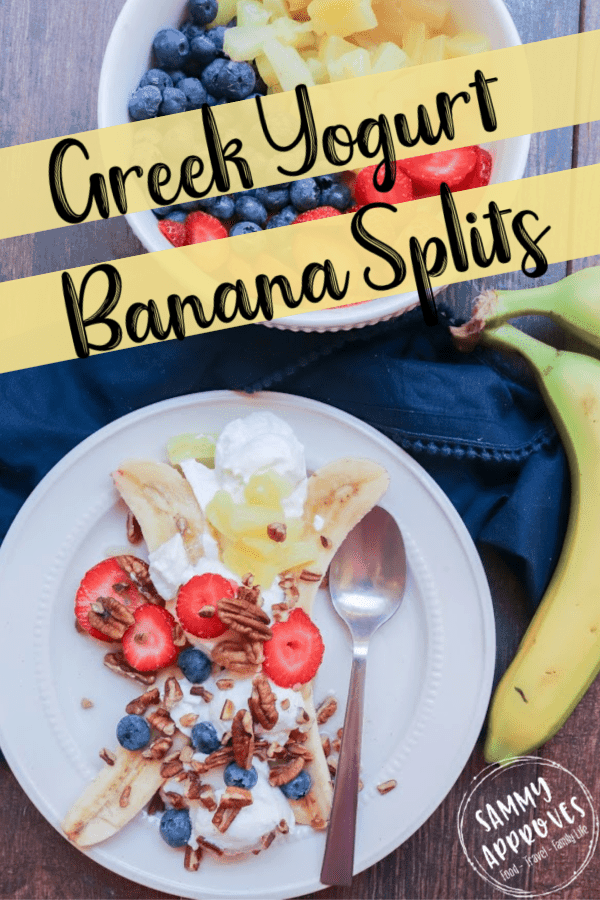 Finding healthy alternatives that actually compare to the real thing and fill you up is the best.
One of my favorite recreations are Greek Yogurt Banana Splits.
How do you make a good banana split?
Banana splits are all about the toppings! The right toppings can make a banana split the most delicious treat.
Making it healthy is the tricky part.
Finding a good plain Greek or Whole Milk yogurt is a great way to start!
Look for the Real California Milk seal to find delicious plain greek yogurt made with Real California Milk!
Love supporting dairy's in my home state of California since 99% are family owned, which means real food from real people. California milk is so healthy and a good source of important vitamins, minerals, and protein! Not to mention, California is a source for quality, sustainable dairy foods!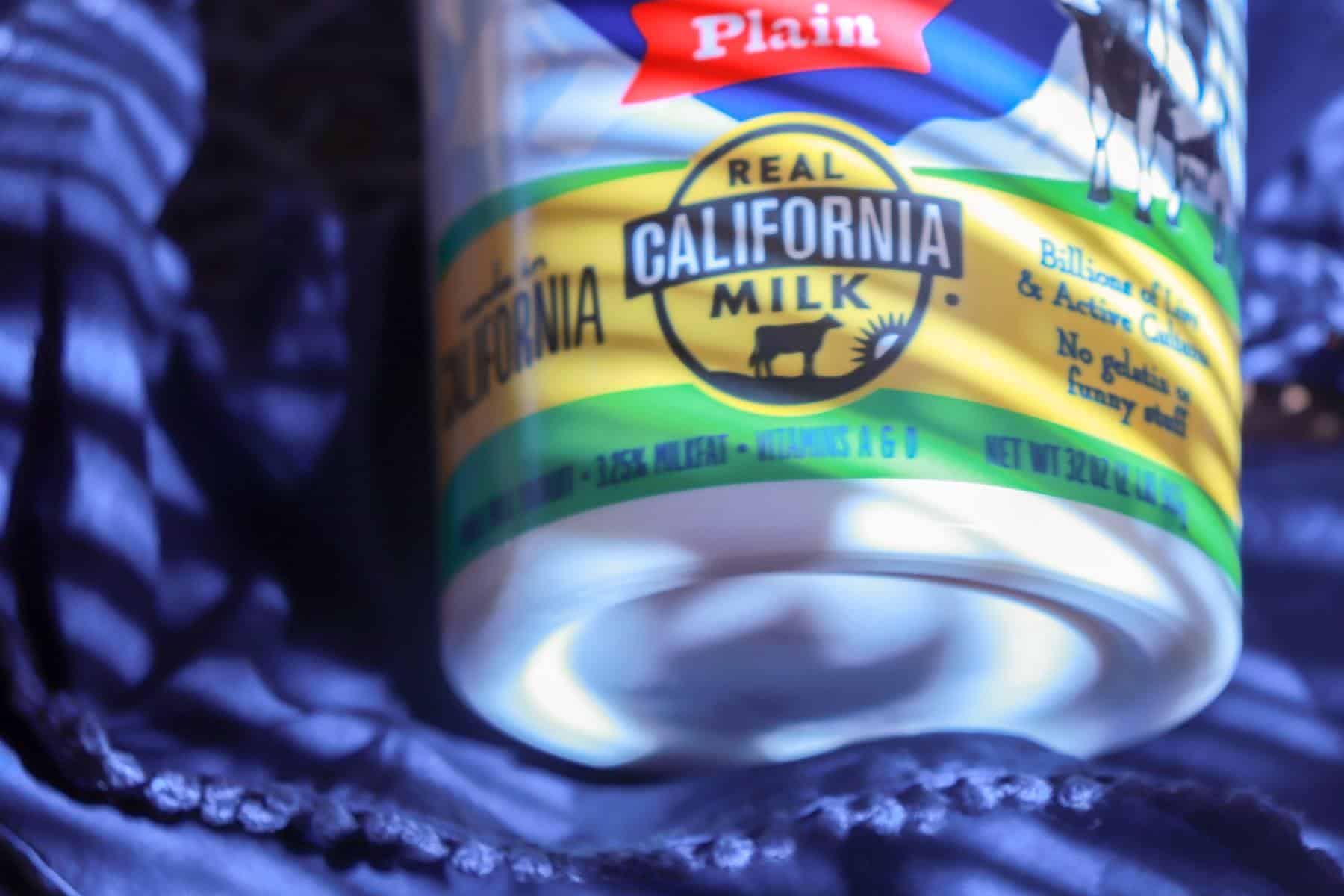 Healthy Banana Split Toppings
Your banana split can be more traditional with a cherry on top, but it really doesn't have to be.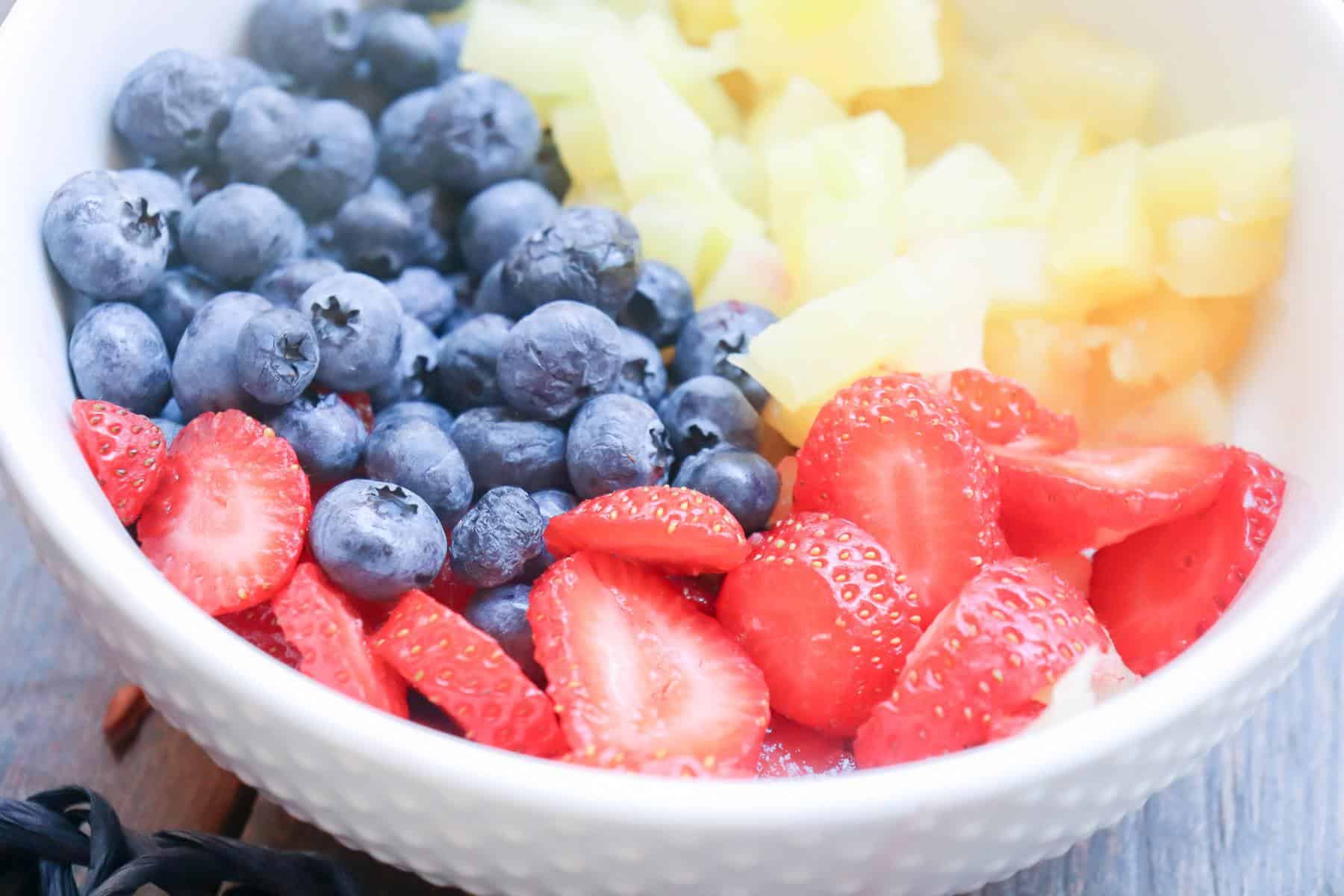 Add your favorite fruits, nuts, or both to the top! Here are some ideas for healthy toppings:
Strawberries
Pineapple (Crushed, Diced, or Sliced)
Cherries
Blueberries
Blackberries
Raspberries
Sliced Bananas
Apple Slices
Mandarin Oranges
Walnuts
Peanuts
Cashews
Pecans
Honey
Agave
Low Fat Whipped Cream
How do you make healthy banana splits?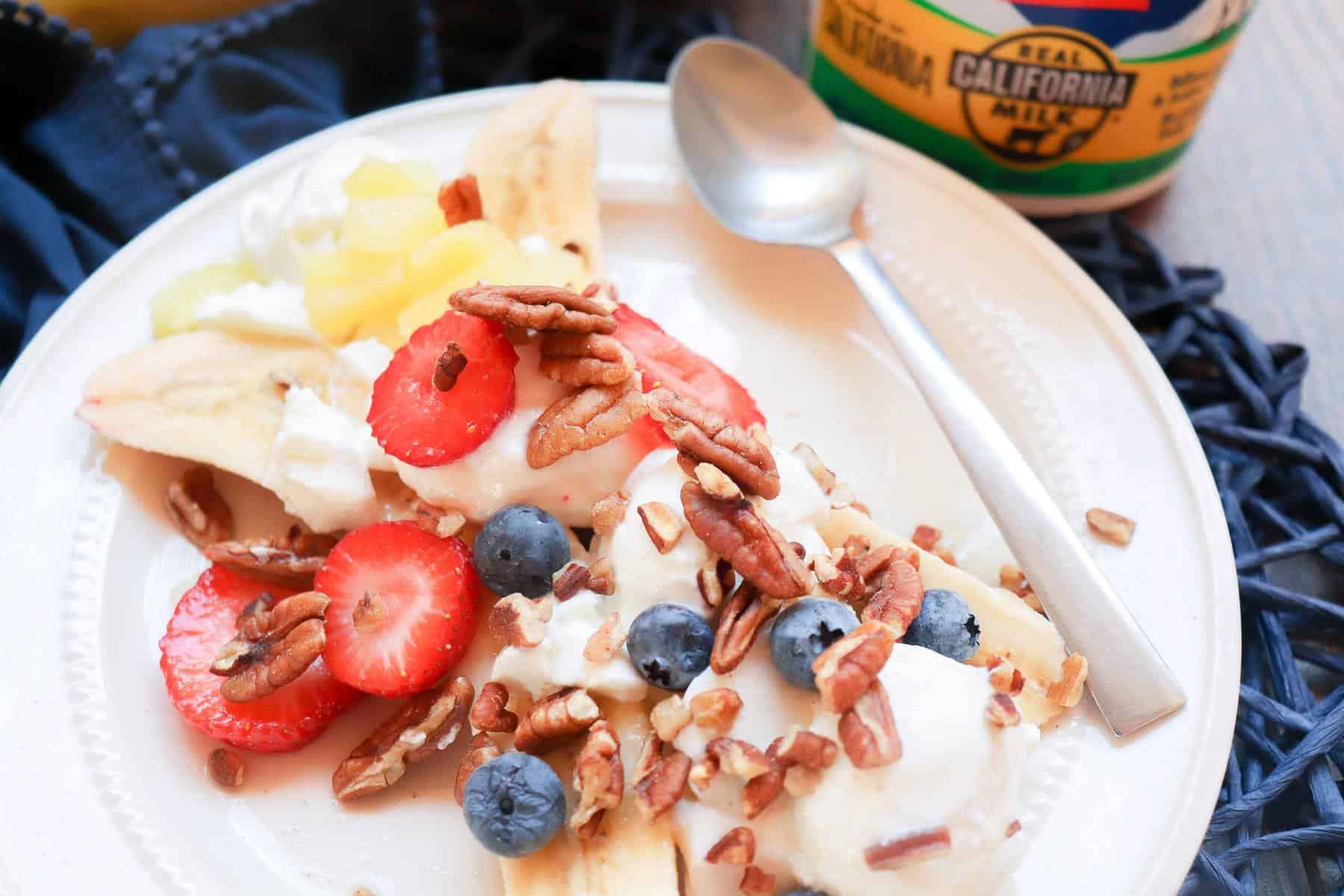 You can use any of the ingredients above. Here are the ingredients I used.
Sliced Strawberries
Blueberries
Diced Pineapple
Chopped Pecans
Honey
Bananas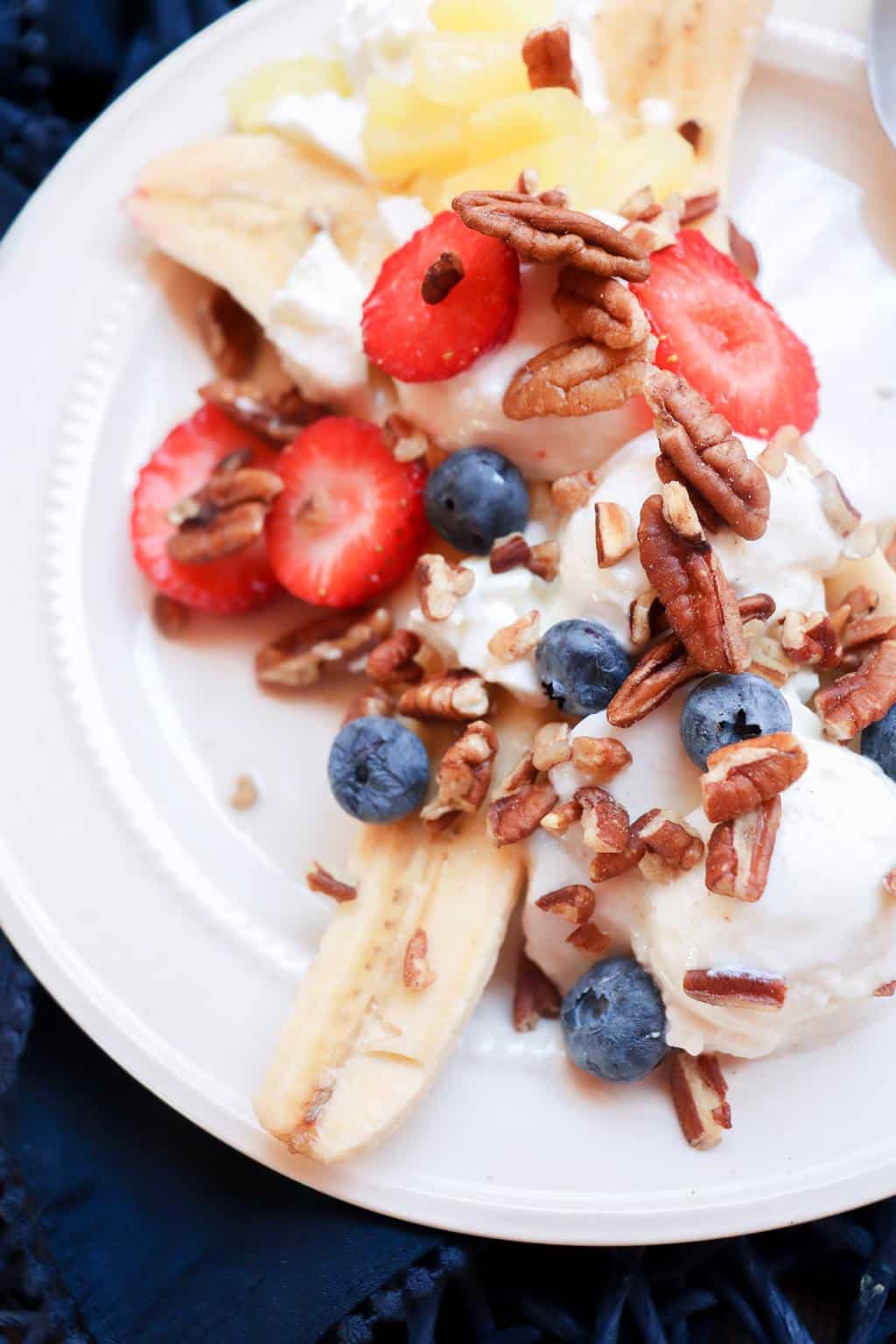 Steps:
Prepare your fruits. Slice bananas in half long ways.
Lay bananas flat on dish
Use a melon baller or ice cream scooper to scoop Real California Milk greek yogurt on top of the bananas
Scoop fruit on top of greek yogurt. I like to use 2 or 3 different fruits as toppings. (Strawberries, blueberries, and diced pineapple)
Drizzle a line of honey across the top
Top with your favorite nuts (I used chopped pecans)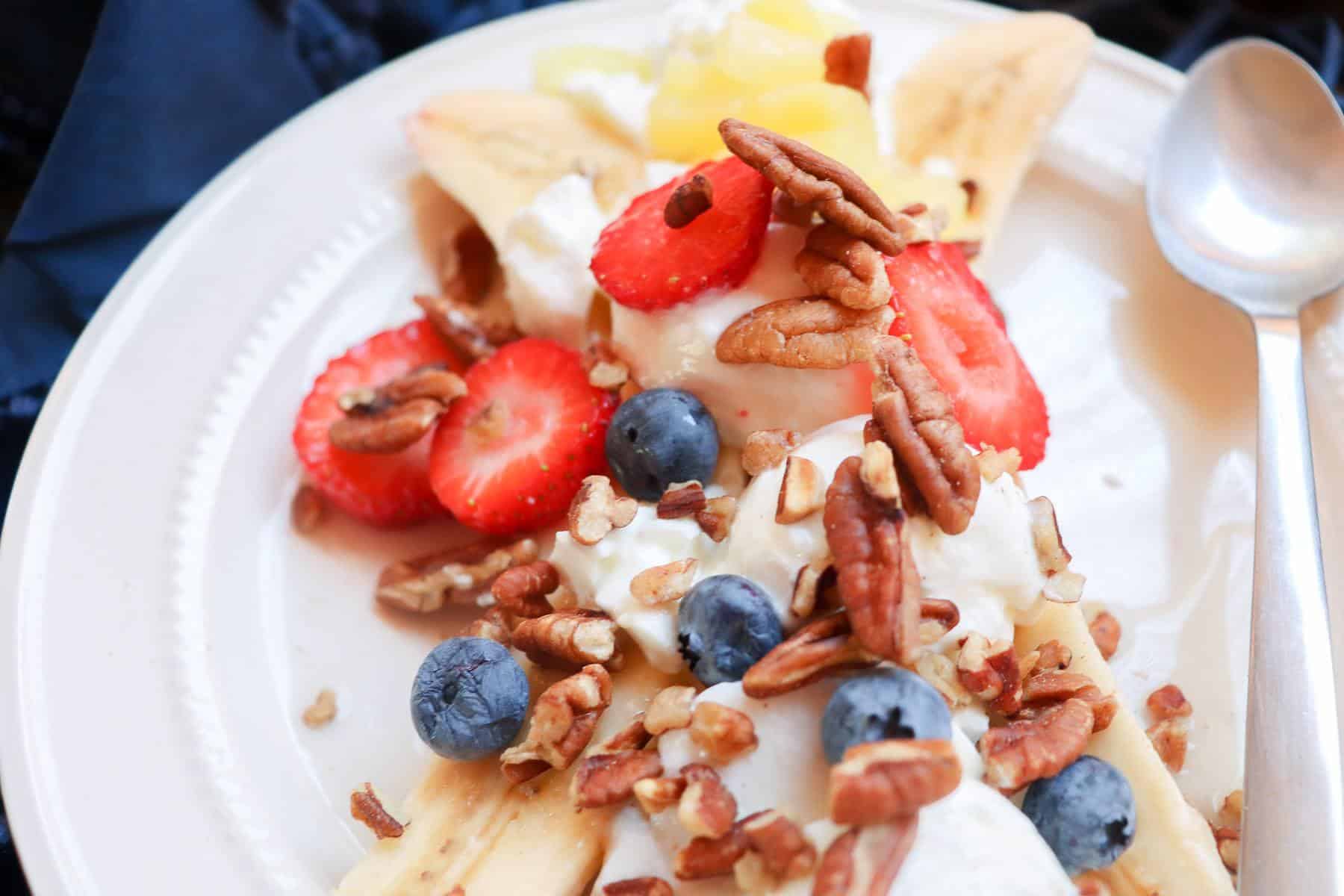 These healthy banana splits are fun to share with family and friends or to make for a mid-morning snack!
What are your favorite healthy snacks? Let me know in the comments below!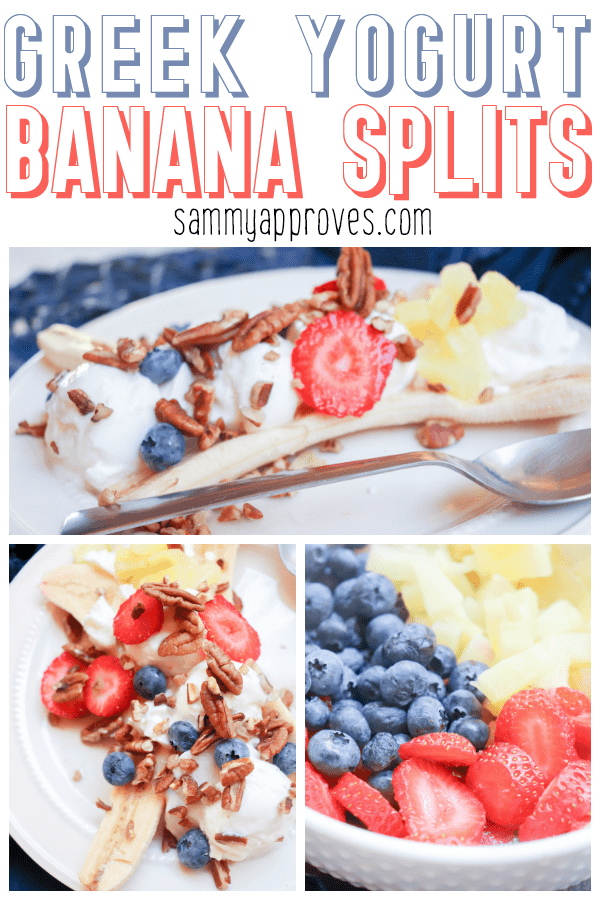 You May Also Like: