Someone once asked me why I wanted more kids, they cost so much! Rather than take offense I explained to her that I don't think that babies are expensive, rather babies Can be expensive.
Of course it's an added expense, but that expense doesn't have to be huge or life shattering. As with all things, raising a baby is what you make of it. Planning, budgeting, and finding good deals definitely can lower those costs that come with bringing another child into the world.
In fact, you can find THOUSANDS of dollars in savings on baby related expenses. Sorry for the all caps, I just get excited about these savings because I know the struggle these extra expenses can cause.
I've found so many ways to save on baby related costs. Now, three kids in, I feel like I save more with each one. You learn as you go!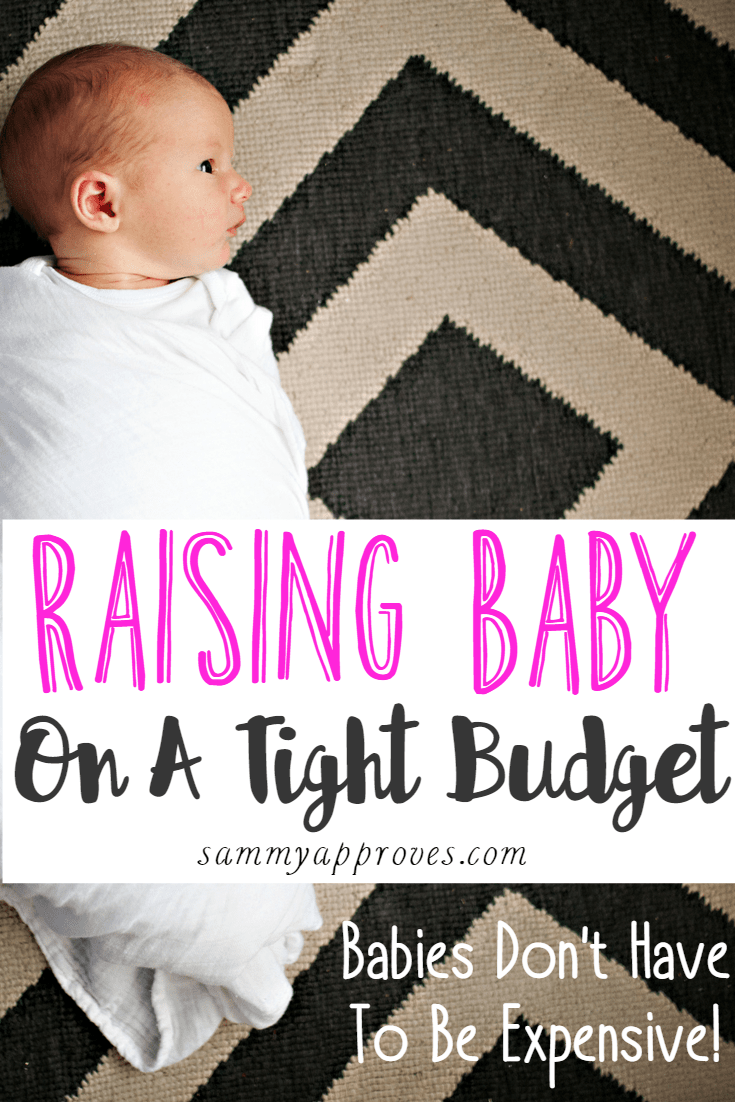 Disclaimer: This post contains affiliate links. All opinions are my own.
How can I save money on baby?
Like I said, babies don't have to be expensive. Your new baby can fit right into your budget, big or small! Here are some of the ways we have saved on the typically most expensive baby items.
If you think of anything else please leave it in the comments below. I've made several updates to this post based on readers recommendations and I hope that pulling all our resources together we can turn this into one of the best money saving resources for new moms.
Getting The Most Out of Your Baby Shower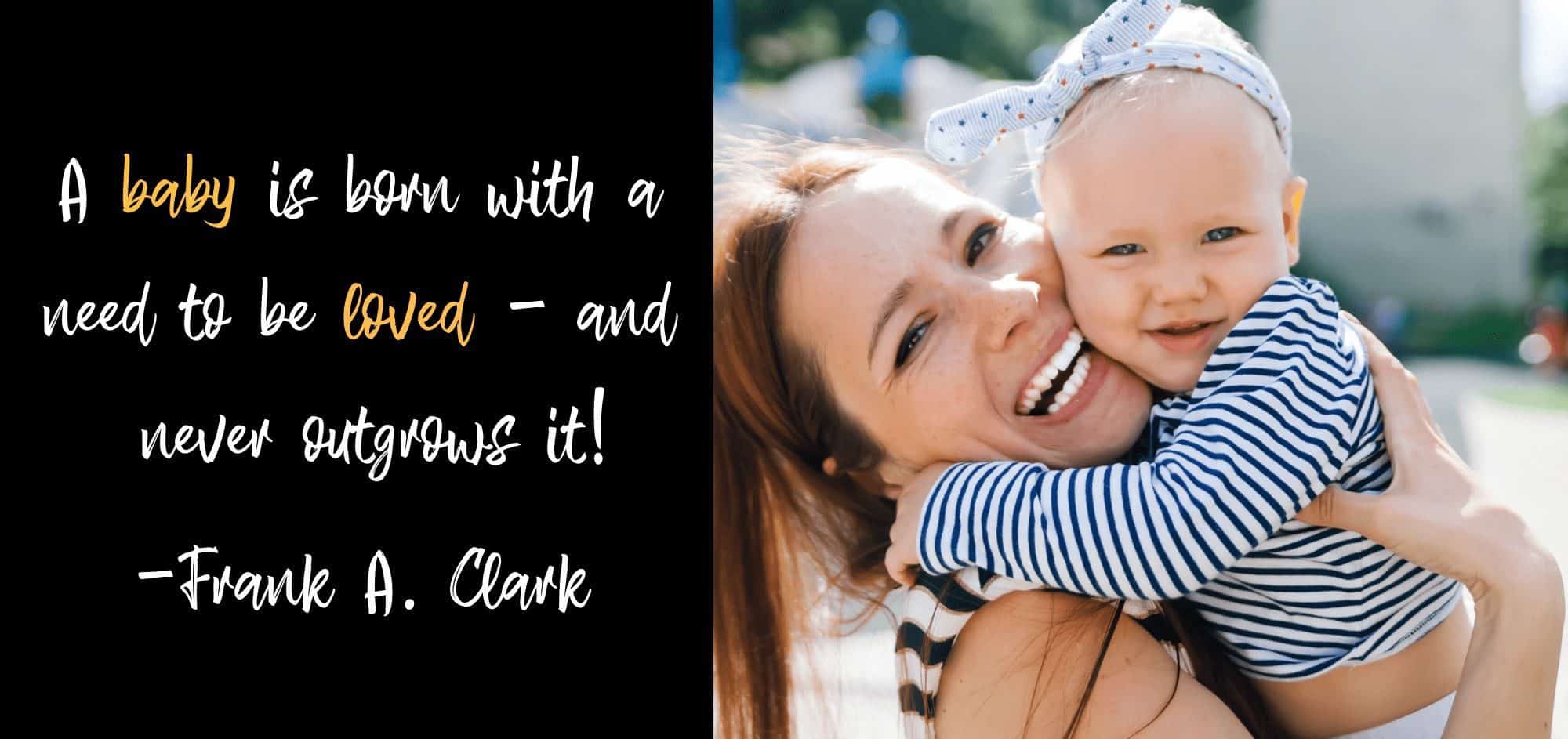 If you are having a baby shower try to make the most of it by registering for things you need. Often times I think we get caught up in registering for the perfect nursery items and luxury baby items we wouldn't otherwise get. It's easy to forget to register for simpler things like diapers, wipes, and feeding supplies?
Be sure to register for items that will grow with your baby. Different sizes of diapers and clothes will be appreciated later down the road.
Check out different baby registries to see if there are any incentives. Some stores will give you a large money saving coupon after your baby shower. Some even send a FREE sample kit when you register. Amazon for example gives you an extra 10% off baby items after your shower and they send you a welcome package. I love their registry because it allows for long distance family and friends to send shower gifts with free shipping if they are Prime members!
---
Update!!! – You don't want to miss the Amazon baby welcome package!
I had to update you all on the Amazon baby welcome package and how amazing it is.
To get the welcome package all you have to do is sign up for a registry on Amazon, register in each category, and either spend $10 on your own registry or wait until $10 worth of items have been purchased through your registry.
I went ahead and registered my baby, but ordered things from my registry we already were planning on stocking up on, like diapers and wipes.
When my welcome package came I was shocked at the value!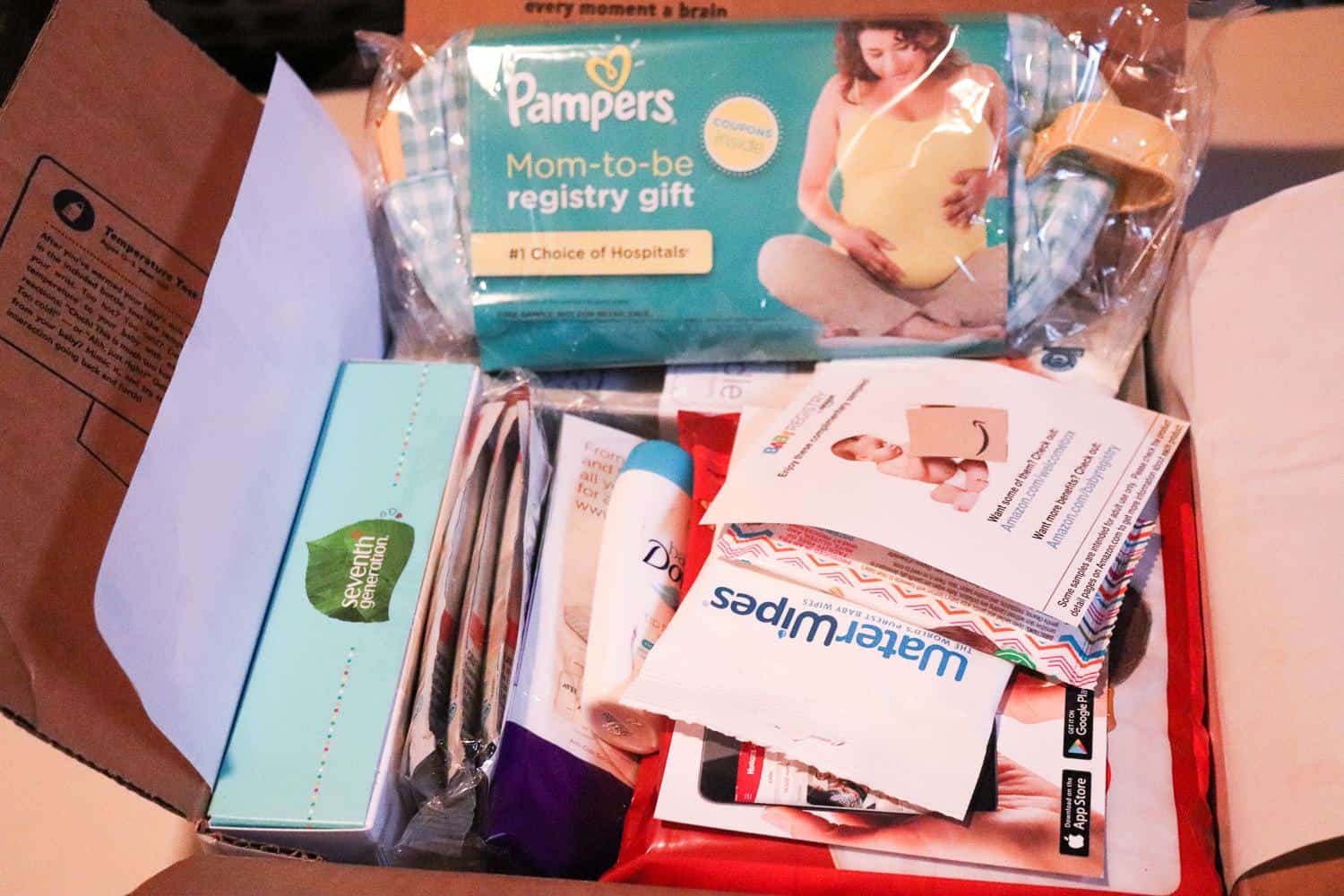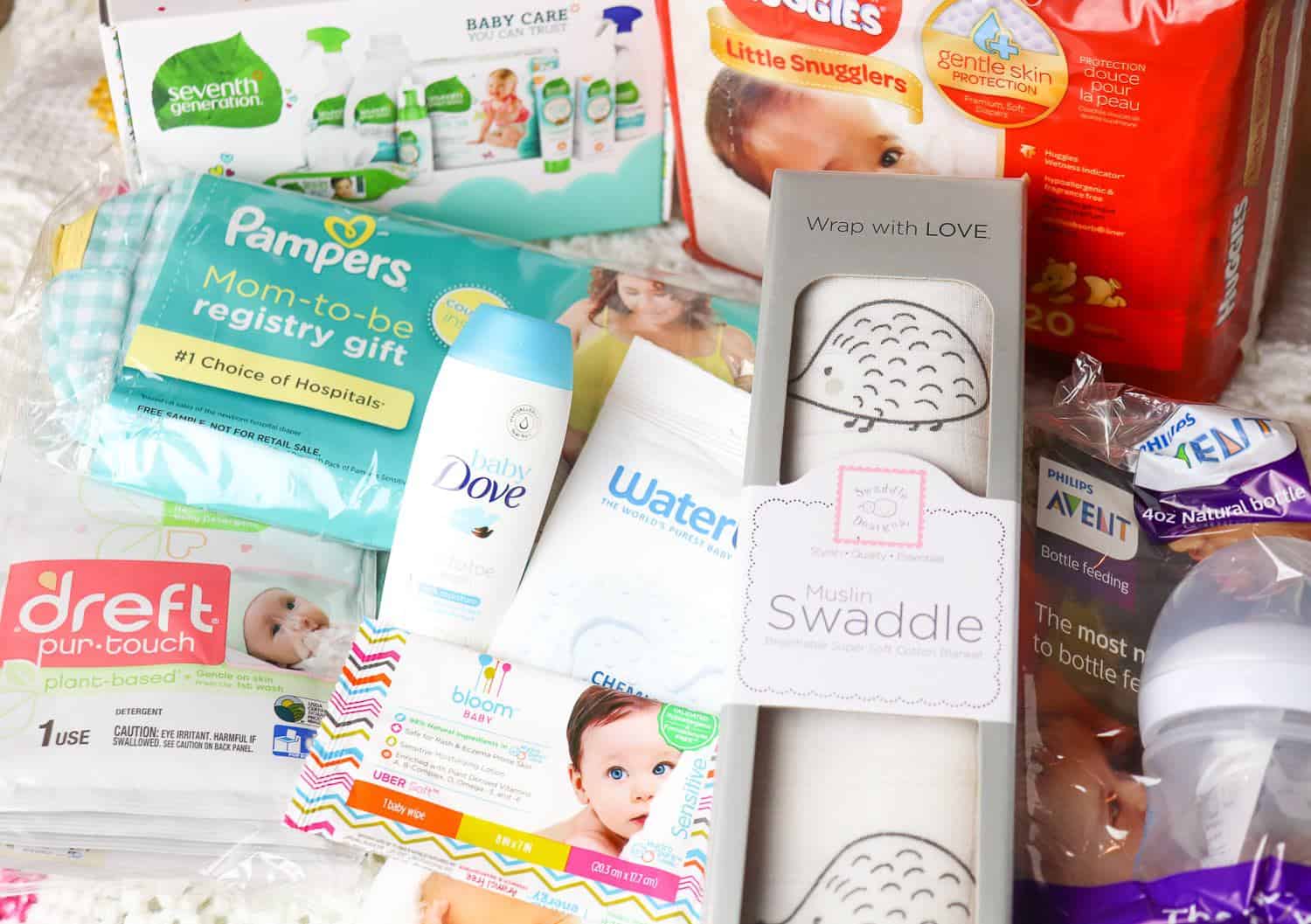 I mean, check out all of those samples. Including a full size swaddle blanket, bottle, and small package of diapers. Each of these things were things we needed and have used for our new baby this past few weeks.
Register on Amazon to get your baby welcome box!
If there are baby items you need to stock up on I highly recommend registering and redeeming your baby freebies by ordering things from your registry you already were planning on buying.
---
>Don't miss these tips: What NOT to buy for your newborn
---
A Free and Safe Place for Your Baby to Sleep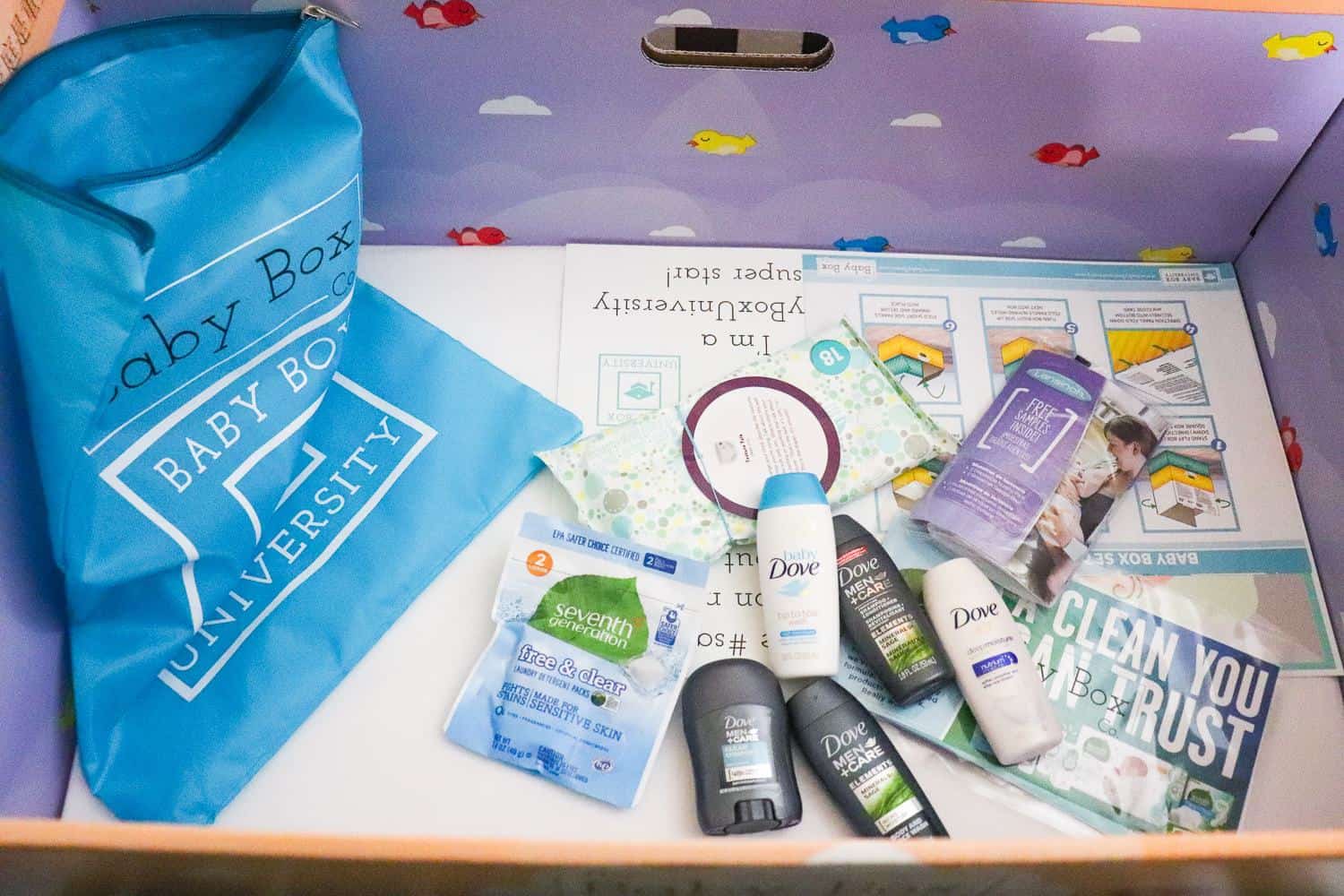 The Baby Sleep Company provides free baby boxes to parents who need a safe place for their baby to sleep. All you have to do is take a quick e-course on baby sleep safety to get a free baby sleep box full of samples for mom and baby delivered to your door!
Save Big on Breastfeeding Supplies (Get a Free Breast Pump!)
What if I told you that you could not only save massively on buying a breast pump, but you could get one at a discounted price or even for FREE! Well, not only can you get a discounted or free breast pump, you can get free breast pump accessories and supplies for FREE delivered to your house every 6 months.
Oh, how I wish I'd known about this before I gave birth to my daughter, so I could have it all ready!
How is this possible you ask? There is a law right now in the U.S. that requires all health insurance companies to provide pregnant and nursing mothers with low cost or free breast pumps and supplies. All you have to do is call your insurance company and ask.
I wasn't made aware of this knowledge until my daughter was admitted to the hospital for jaundice at 1 week old. A nurse told me and after I applied my pump came in about 2 weeks.
These aren't cheap pumps either! You can choose from the top brands, even choosing the style you want.
I found a company that helped me get a
free breast pump! Follow the link for the exact site I used, I'm sure a quick Google search could lead you to others. Going through the site made it hassle free because they talk to the insurance company for you.
Read my complete guide to getting a free or low cost breast pump through Aeroflow!
You may also like: Didn't receive your Naya breast pump? Find out how to get a free replacement!
Formula and Baby Food Savings
Our second baby had to supplement breastfeeding with formula for the first few months. She also loved her baby food! Formula and baby food can really put a dent in the budget. Especially formula, which can get expensive if your baby is sensitive to certain brands or types.
Don't miss these easy ways to save:
Check the brand's website, doctor's office, and hospital for formula samples. *Since we were supplementing for only a short time samples were able to get us by.
Sign up for email lists of your baby's favorite brand of formula and/or baby food to get money saving coupons.
Use coupon apps like Ibotta and Cartwheel to save on formula and baby food at the store.
Learn how to make homemade baby food with low cost ingredients
Can't find a coupon? Email the brand to see if they could send you one. *We emailed Beech Nut to ask if they had any coupons available and they mailed us an envelope full!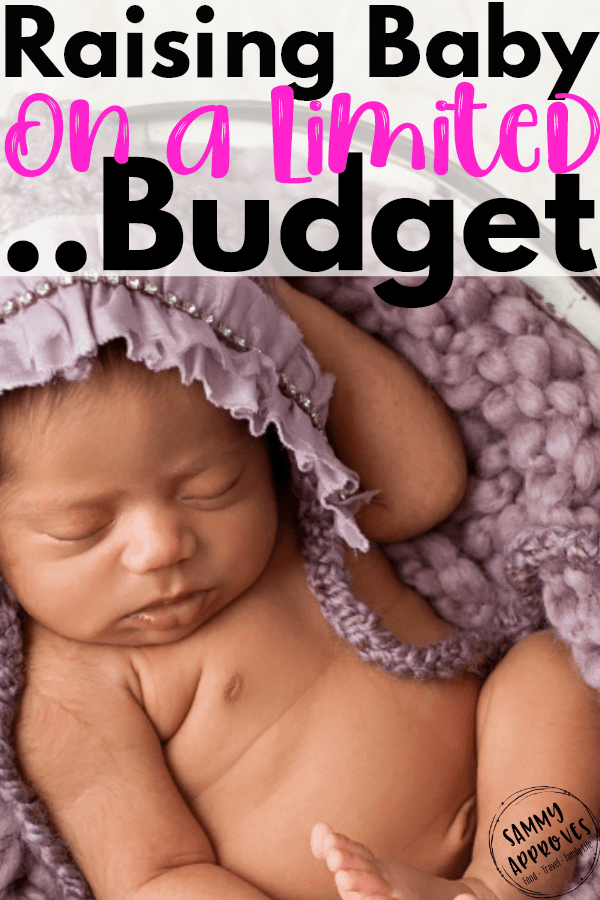 Remember, babies don't have to be expensive, you just need to know where to look for the right savings. Utilizing apps, deals, and planning ahead can really go a long way to saving you a ton of money while raising your baby. I hope this list gave you some more ideas of ways to save on your new additions!
Do you have any baby savings tips to share? How do you save on diapers, formula, baby clothes, and daycare? I would love to hear them in the comments below!