Is your baby/toddler sleeping through the night?
I hope your answer is a big YES!
I genuinely feel the pain of all the mommas out there going through sleepless nights with their babies because I too have been there many many nights.
My kids are 7 years apart in age. With my son I don't think I got a full night of sleep until he was 4 years old. I was fully prepared for the same with my daughter Juliana.
For her our sleep problems started when she was about 9 months old. It's been a rollercoaster ride since. But, I think I'm making a breakthrough in getting her to sleep through the night.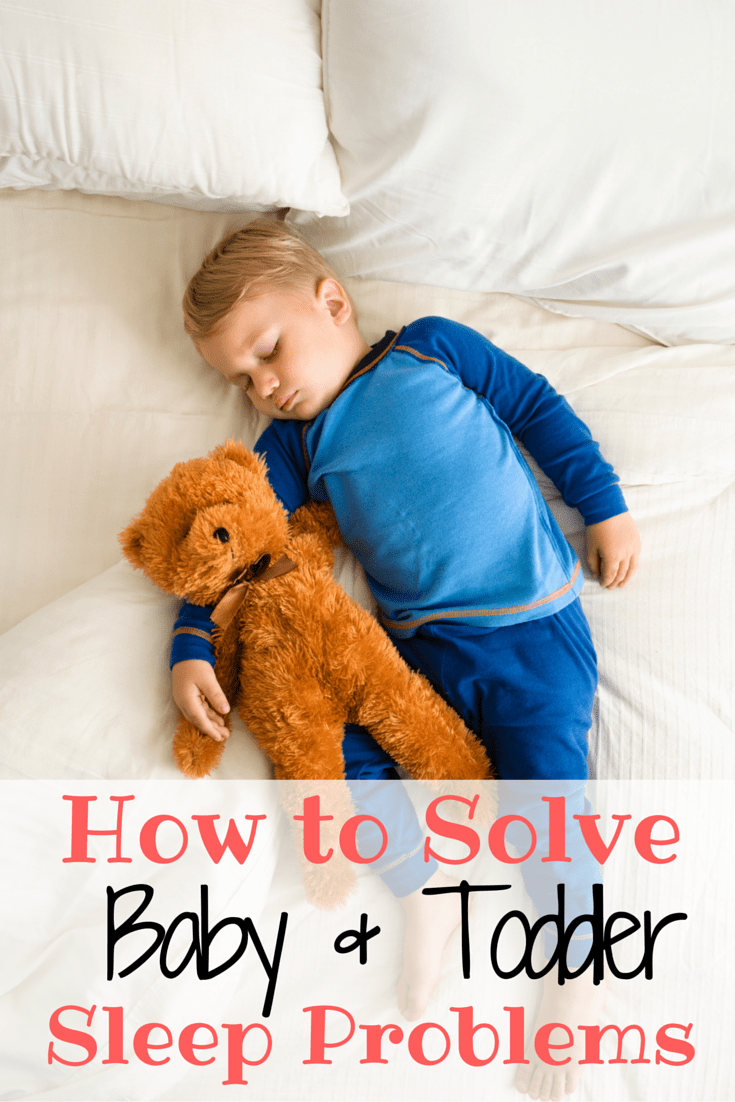 ( Thanks to The Baby Sleep Site for partnering with me on this post! )
Juliana slowly fell out of her good sleep habits at about 9 months old. Waking up several times a night. This continued to get worse into toddlerhood.
Looking back a month or two when she was about 13 month old, I was feeling very hopeless and sleepy.
My toddler was waking up practically every time I laid her down and I knew something had to change. Something had to change because we both weren't getting enough sleep and it showed with our crankiness during the day.
Solving Baby & Toddler Sleep Problems
The solution I think was within me all along. It was how I was teaching Juliana to fall asleep.
I personally have a really hard time with the cry-it-out method. So I modified it a little bit on my own. Letting her cry for 5 minutes then going out to rock her for 5 minutes and trying again.
I know this plan probably wasn't perfect because she still would wake up a few times, though not as much as before.
Though we were making progress I felt that I still needed help to guide us along. We finally got to a good point, which I will go into more below. Here is what got us to better sleep:
Seeking out help. (Find out how we found help below)
Choosing a sleep routine that worked best for us and sticking to it.
Preparing for interruptions like teething and travel, then getting back into sleep training if needed.
Being willing to change some things and try new things to get our toddler to sleep.
Consistency- I think this is the key to this whole baby/toddler sleep thing. Stay consistent.
Getting Help With My Toddler's Sleep
I had visited The Baby Sleep Site several times before on our hard teething nights for advice but had never tried out any of the full e-books or other resources they had to offer.
This month we had a membership and full access to the members area and the toddler sleep e-book.
I loved the wealth of information they had to offer. There were plans for different personalities and scenarios. Also, different ways to sleep train your toddler besides the cry-it-out method.
I chose a method that worked for us and followed the steps in the e-book and we have made even more progress.
For 5 straight days last week Juliana slept through the night. 5 days! 
We are going through a bit of a hiccup with teething right now. She is getting all 4 molars in at once.
While we still have lots of work to do and hurdles to cross at least now I feel like I have the tools to get us back on track and sleeping good.
The Baby Sleep Site Membership
If you are still struggling to get some sleep in with your baby or toddler I would highly recommend a membership to The Baby Sleep Site.
It comes with e-books, sleep training strategies, and schedules for every age and situation. There is also a members chat area where you can speak with a baby sleep expert and other parents going through the same thing.
I think the key is finding the method that works for you and your baby. Everyone has different needs and living situations and The Baby Sleep site addresses those for you.
 Membership to The Baby Sleep Site starts at $27 per month. They also have a great selection of FREE resources for parents! 
The Baby Sleep Site Giveaway!
I've partnered with The Baby Sleep Site to offer my readers a great giveaway! One lucky winner will get a $25 Amazon Gift Card and 3 Months Membership to the the Members Area of The Baby Sleep Site where you can get expert help and resources to get your baby or toddler sleeping through the night! 
This giveaway is open to 18+ residents of the US. Entering is easy using the widget below!
Sammy Approves Baby Sleep Giveaway
What baby/toddler sleep problems are you having? How would a membership to The Baby Sleep Site help you?

Here are some other posts you might like!