Summer time is here and we need all the gear to keep our kids entertained. The days will be long and the kids will get bored and whiny!
Keeping kids busy all summer is easy if you have a good stockpile of boredom busters and ideas to give them things to do before they start nagging at you for more entertainment.
Check out our list below of some favorite summer boredom busters for kids.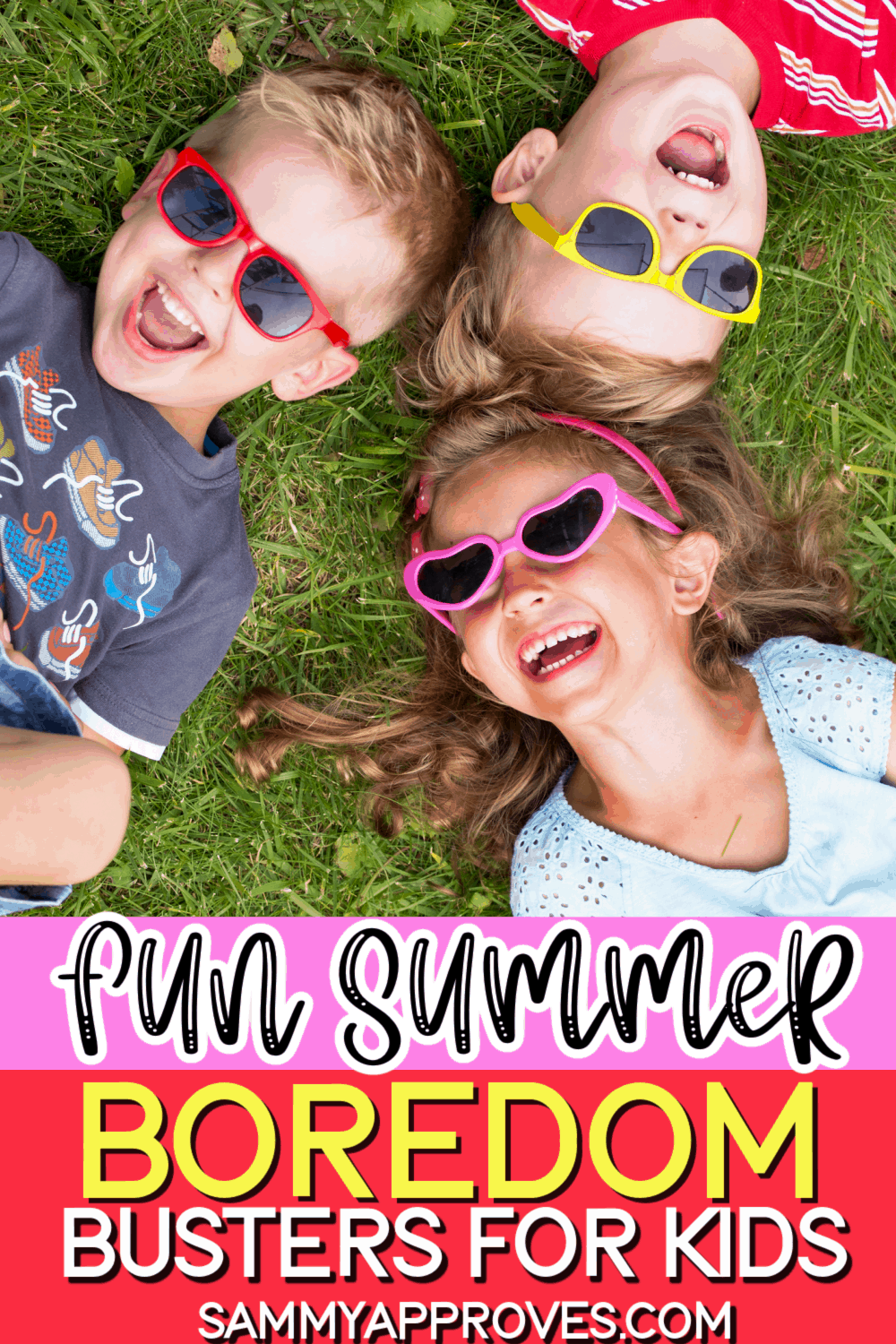 Awesome Summer Boredom Busters for Kids
Photo Credit: sagominibox.com
Magical Experiences For Your Preschooler Delivered Monthly. Order The Award-Winning Sago Mini Box Today
For a limited time use coupon code SMBOX10 & get your first box for $10! Only at SagoMiniBox.com!
Nail polish set with one "mommy" nail polish bottle (14.78 ml) and one "me" nail polish bottle (7 ml).  Included in this set is one nail decoration sheet.
Why can't you hear pterodactyls on the toilet? Because the 'p' is silent! Don't be scared to tackle this "roarly" awesome DINOSAURS jigsaw puzzle, which has an epic 3D effect. Put on the nerdy glasses that come with the puzzle and the fearsome dinos will jump out of the picture at you.
Looking for something to fidget with and stimulate your mind? You're in the right place. Shashibo is a shape shifting box that transforms into over 70 shapes. Plus, with its strong magnet system you can combine several cubes to build even larger shapes, sculptures, and structures. Can you create them all? 
Your little Dinosaur lover will ROAR for this fun kit! Stomp through the forest, make dinosaur tracks in the play dough and play on and on. Keeps your little busy for hours.
Bump n Bounce Body Bumpers 2 Pack is perfect for hours of active, high-powered fun Slip into the inflatable body bumper suit and challenge a friend to some fun and safe backyard belly-to-belly bumping fun.
With fully booked campsites across the country and longer vacation days becoming the norm, hammocks are the perfect companions for stress-free chill zones, home or away. And that's something kids, teens, pets, moms & dads all need to transform even the smallest backyard into an outdoor oasis. BearButt hammocks are known for their high quality 210 thread count material - rugged and yet luxuriously soft -, room for multiple people (comfortably carries 500 pounds) and super easy 1-minute set up.
Each box contains a diverse assortment of high quality, colorful art materials to expose your child to a variety of mediums. While one box may include watercolor paper, pencils and paints to explore portraiture and landscapes, the next may utilize modeling clay to explore color theory in a tactile way.
Get ready to DIY! Meet the perfect quarantine activity. In this kit, you receive a mix of beads and spacers. Mix them up, line up all the colors, choose your own adventure!
Spray erase is a erasable spray paint in a can for whiteboards.
Easy to spray, easy to erase.
Looking for fun craft activities for your little people? Meri Meri's talented designers have crafted amazing cut out paper dolls for everyone to enjoy. 
ROCK PAINTING KIT FOR KIDS: Spread kindness and positivity by painting and hiding rocks throughout your community for others to find. Just add imagination for endless creative fun!
Little Adventure's dress ups are built to last! Throw them in the wash after play for more adventures!
KIDS CARWASH KIT: Now your kids can get their hands dirty and help dad wash the car with this complete car washing kit! It packs kid-sized versions of everything you need to wash, scrub and wax the family vehicle.
Fun Summer Toys: Imagine preparing this gift for the children's party. Children are going to love you so much. This Water Play Sprinklers will also reduce the temperature on the trampoline by 25 degrees! Play high and safe.