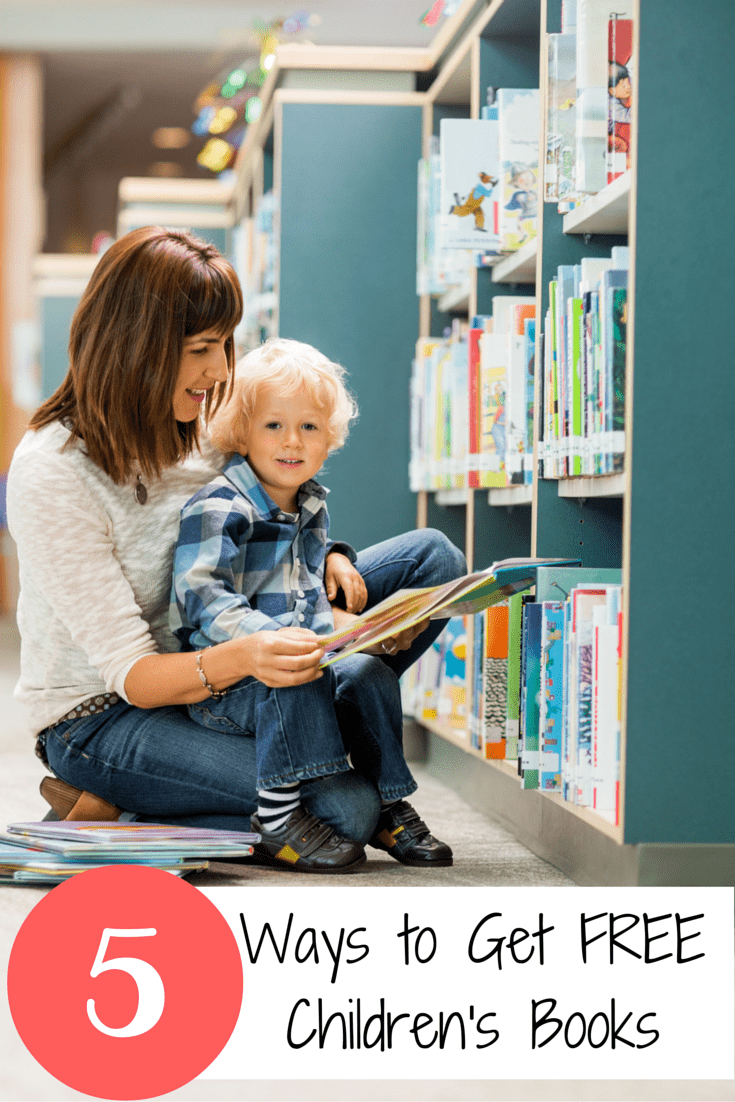 Do your kids love reading? Ours do and we love finding ways to get them FREE Children's books!
There are many ways we have found getting books completely free or close to nothing over the years.
Reading is such a great way to bond with your kids and giving them access to books will foster their lifelong love of reading!
Check Out 10 Ways To Get

Free

Children's Books Below!
1. The Library
Your local library is one of the best places to get free books. If you haven't been to yours in a while you might be surprised with what they have to offer.
At our local library we can check out up to 30 books at a time for FREE. They have newly released books and classic books for every age. We can even request books from different libraries in our county and they will send them to our library to pick up!
2. EPIC!
Do your kids love their digital devices? Epic is a great app for kids that gives them unlimited access to a large variety of books. Right now you can try the app FREE for 30 days.
A subscription to Epic is $4.99, but it pays for itself. We've already read the whole Stink chapter book series and have started on The Chronicles of Narnia.
They also have Disney books, DC Superhero books, books that read aloud to you, and educational videos.
Before you know it you've got several books for less than the price of one!
3. Yard Sales
Check out your local yard sales and estate sales or follow a local yard sale group on Facebook. People are always selling children's books dirt cheap. You may even find a box of books for FREE.
4. E-books
If you are have a Kindle, Nook, or other e-reader make sure and look for free e-books. I know that Barnes and Noble and Amazon both put out free children's e-books regularly.
If you are an Amazon Prime member and a Kindle owner you have access to even more free children's e-books and discounts.
Going back to the library, many libraries have free e-books now. Ask your local librarian if you can get free children's library books on your device!
5. Podcasts
There are several podcasts that tell children's stories. StoryNory and Barefoot Books are both good ones for stories and classic fairy tales for kids.
Bonus- Amazon
As I said above you can get free E-books from Amazon. But, you can also buy children's books on Amazon too for dirt cheap.
You can find almost any children's book in good condition for pennies. For example, this Diary of the Wimpy Kid for 1 penny. My son loves this series and it's a great place to order them on a budget.
Where do you find free/cheap children's books? What kind of books do your kids love to read? I would love to hear from you in the comments below!
Here are some other posts you might like!