With our busy lives it's important to take some time for family bonding activities.
Creating a strong attachment between young children and their parents is so important in their development.
Doing small activities throughout the month will help your family grow a closer bond that will last a lifetime!
After you check these ideas out I'm sure you'll love:
Family Goal Planning
Helping Your Kids Make Smart Goals
Toddler Activities When Mom's Busy
Preschool Activities
The Best Preschool Board Games
Free Educational Activities
Stay At Home Activities for Kids
Outdoor Fun for Kids
The Cutest Frozen Toys and Games
What are the benefits of spending time with family?
There are endless benefits to spending time with family and growing a family bond with your children.
Security

– Creating a bond with your kids is important to make them feel secure and safe in their family.

Importance– Spending focused time with your children makes them feel important and wanted.

Confidence– Strong family bonds can build confidence and self esteem in your kids naturally because they feel secure and important in their family.

Happiness– A bonded family makes for happy kids. Your kids are happy spending time with you. Focused time that makes them feel wanted and important.

Their happiness will carry over making them positive in other areas of their life. This study from University of Illinois found that children with a strong bond with their parents will be more positive and responsive with their peers and adults in the future.
Through family bonding you grow stronger as a family unit as you spend time together.

Parents gain many of the benefits kids do from family bonding feeling more attached to their children and watching them grow up happy in the family you've created for them!
How do you promote family bonding?
Promote family bonding in your home, on vacation, and while your out and about with the tips below.
Create opportunities of time spent together. Don't wait for family bonding opportunities to come to you, create them. Plan family activities and events.

Get Unplugged– Screen free time promotes family bonding. When your kids are bored they can think up all kinds of games and activities to do together. They will want you to get in on the fun too!

Turn activities into traditions, so you have planned times to bond during holidays and special events. Family traditions create extra special bonding memories that your kids will treasure forever.
Family bonding time with your kids doesn't have to be hard! It can be as simple as giving them a kiss goodnight to spending a day at their favorite theme park.
Sometimes it's fun though to mix things up a bit and create fun bonding experiences that your kids will remember forever.
Here is a handy list of easy ways to bond with your kids and don't forget to grab your FREE printable Family Bonding Ideas List at the bottom.
Family Bonding Water Game Activities
Walmart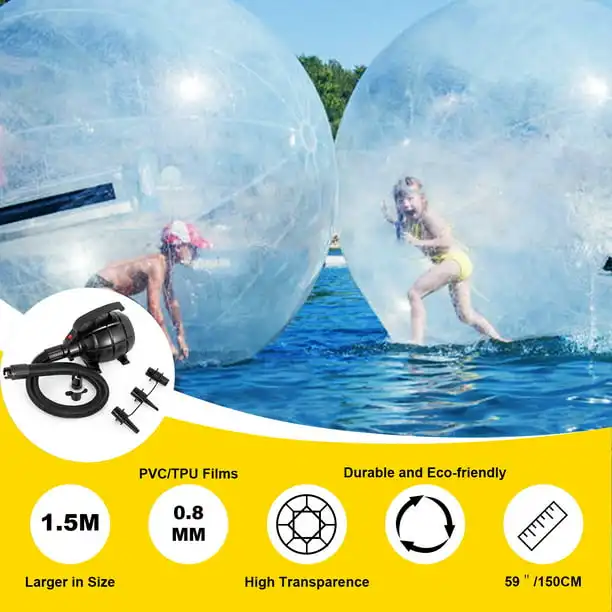 Walk on Water Walking Ball Roll Inflatable Zorb Ball
If you've always wanted to try walking on water now you can! This ingenious invention is tons of fun for friends and family. It is also a perfect tool for showcasing your products in a new and exciting way. Come and get one right now!
Buy Now
We earn a commission if you make a purchase, at no additional cost to you.
Walmart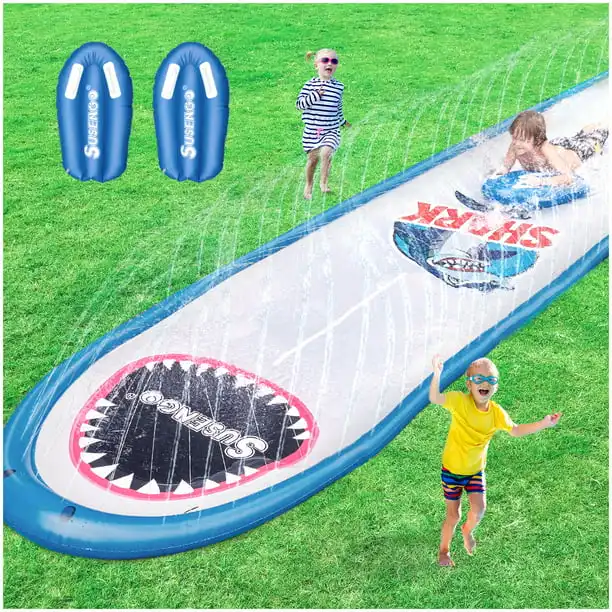 Walmart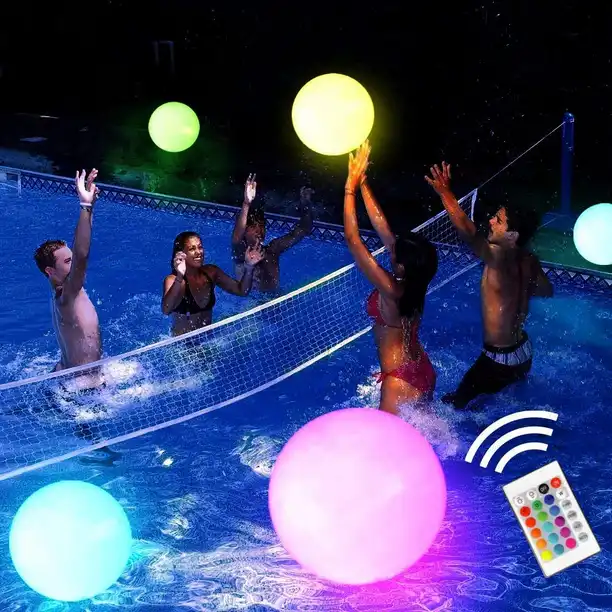 What activities are done together in the family?
Read bedtime stories for 10+ minutes each night
Plan a family game night
Go for a walk around the neighborhood
Ask about their day at school
Bake cookies together
Sing aloud together in the car
Tell them how much you love them
Plan a one-on-one date with your child
Play tag
Watch a family movie
Play dress up
Put on a play
Jump on a trampoline, make up fun trampoline games
Go swimming and play pool games
Go stargazing in the back or front yard
Start a new family tradition
Have family dinner or breakfast daily
Make time for no electronics
Read a chapter book series together
Go on a scenic family drive
Go roller skating/ice skating
Learn more about your child's interests
Make a craft

Let the kids help make an

easy dessert
Ride a roller coaster
Go on a family bike ride
Plan a family picnic
Plant a garden
Carve out time for daily play
Encourage your kids in their hobbies
Let your kids help make the grocery list
Go on a family road trip/day trip
Get out some coloring books
Draw pictures
Learn how to play your child's favorite video game
Go camping
Involve the kids in vacation planning
Make yearly, monthly, weekly family traditions
Explore some old family photos
Tell stories about your childhood
Ask questions about your child's day
Volunteer for a local cause
Learn a new skill/hobby together
Have a family contest/competition
Create a schedule of family events
Start a family YouTube channel

Do a science experiment

Take a class together (Art, exercise, cooking)

Make

family goals
Volunteer in child's classroom
Go on a class fieldtrip
Attend your child's extra curricular events
Build a LEGO set
Make a blanket fort
Start a new family tradition
Go on a family hike
Play a board game. We love Monopoly!
Have a family Pokemon card tournament
Build a world with your kids in Minecraft
Tell jokes
Donate old toys together
Have a small, family only, birthday party
Go to the park
Take a weekly trip to the library
Have a themed story time
Video chat with the kids when you are away
Surprise your kids with a trip or fun activity
Decorate a cake or sugar cookies together
Go out for a family dinner
Stick a note in their school lunch
Find shells at the beach together
Let your kids help with holiday baking and decorating
Have a water gun/balloon fight
Have a staring contest
Listen and respond when your kids are talking
Visit a zoo or museum together
Make ice cream sundaes
Learn a new game
Go to a concert
See a drive in movie
Play instruments and sing together (Family Band?)
Have weekly family meetings
Go swimming
Build a sand castle
Feed the ducks at a park
Pick out a family pet together
Give your kids a big hug
Make a secret code
Go to a theme park
Sing Karaoke
Make dinner together
Make a family calendar together
Plant a tree
Go on a bus/trolley ride
Climb a rock climbing wall
Blow Bubbles
Make up stories
Tell spooky stories
Dance around the house
Go searching for bugs, birds, wildlife
Have a nature scavenger hunt
Start a family piggy bank, save for a family trip or activity!
Have a family slumber party
Ask your kids what they want to do when they grow up
Make a backyard fire pit, then make S'mores.
Make chalk art in the driveway
Play in the sprinklers
Learn a new song
Have a family pizza party
Go searching for Pokemon
Make Your Own Stained Glass Window Drawings With Crayola
Kids feel so much more safe, secure, and happy when they have a strong bond with their parents.
A lot of the things on this list are quick and easy to do. Picking even one bonding activity to do each day, week, or month goes a long way in developing a stronger bond with your kids and family.
Large Tree Swing Ideal for Family Bonding or Kids Playtime – Great for Outdoor Use in Backyard, Playground and Parks to Keep Kids Physically Active while Having FunWatch Ya' Mouth Family Edition – The Authentic, Hilarious, Mouthguard Party Card GameArmoGear Infrared Laser Tag Blasters and Vests – Laser Battle Mega Pack Set of 4 – Infrared 0.9mWOutdoor Ring Toss Game by Rally & Roar for Adults and Kids – Rings Tossing Set, Plastic and Rope, Jumbo Pieces for Outside Family Activities – Ring Toss Sets for Yard, Law, Backyard, Parties, Bars
Get all of these ideas FREE in a printable list >>> 100+ Family Bonding Ideas!
How do you bond with your kids? What are your favorite bonding activities to do with them? I would love to hear from you in the comments below!