Finding something to keep toddler busy without a screen always feels good!
As moms we often find times where we need to get things done, but our toddlers or little ones want to be held. Attached to mommy's hips no matter what she needs to get done.
…or your toddler is happy while you are working on dinner or cleaning. But, they are getting into mischief coloring on the walls or getting into food in the pantry.
Hopefully this post will give you some quick ideas to get your toddler entertained just long enough for you to tidy up the living room, cook dinner, or get some focused work done if your a work at home mom like me.
Why is my toddler so busy?
Toddler's are busy because they are learning. They learn through exploration. So, it makes sense that if you don't give them something to do they will get into mischief.
How do I entertain my toddler all day?
It may feel like your toddler needs to be entertained all day, which can be frustrating. Especially during meal time or if you have to work from home.
As a work at home mom I know this struggle. Feeling like I'm a horrible mom if I'm ignoring my toddler's need for entertainment to try to meet a work deadline on my computer.
Also, the struggle of actually keep them entertained while not glued to the floor with their eyes fixed on a TV screen or electronic device.
Whenever possible it's great to keep your toddler engaged and learning, even when your busy.
Here are some non-screen toddler entertainment ideas:
1. Toddler Sensory Bins
There are tons of tips below for keeping your toddler entertained. But, one of my favorite is toddler sensory bins.
Sensory bins are easy to put together with large bins, colored rice, kinetic sand, scoops, and toys. They will keep your toddler entertained for ages and you can easily switch out the toys each time they play with them or keep different themed bins ready to go.
Click HERE for my Amazon Sensory Bin Favorites!
Here are some things we love to get you started making easy sensory bins:
Walmart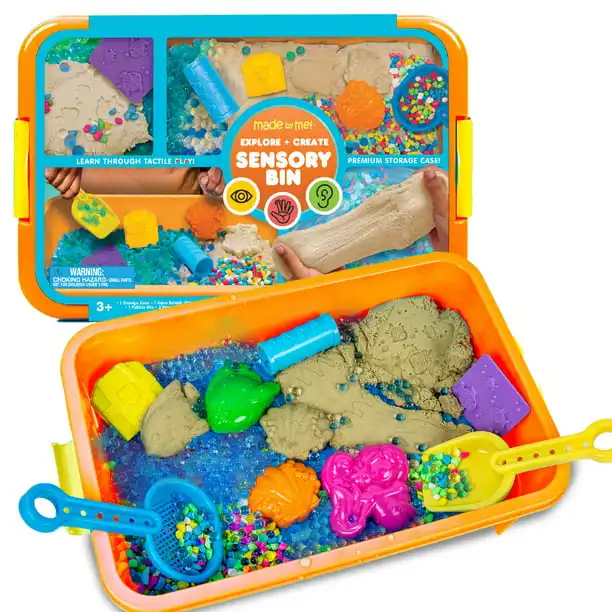 Made By Me! Explore + Create Sea Creature Sensory Bin
Open up a world of tactile fun with the Made By Me! Explore + Create Sea Creature Sensory Bin! From 1 pound of moldable, stretchable, expandable play sand to crunchy pebbles, 5 ocean-themed molds and tons of expandable water beads, this specially curated box of fun offers tons of ways for little ones to learn through tactile play!
Buy Now
We earn a commission if you make a purchase, at no additional cost to you.
Walmart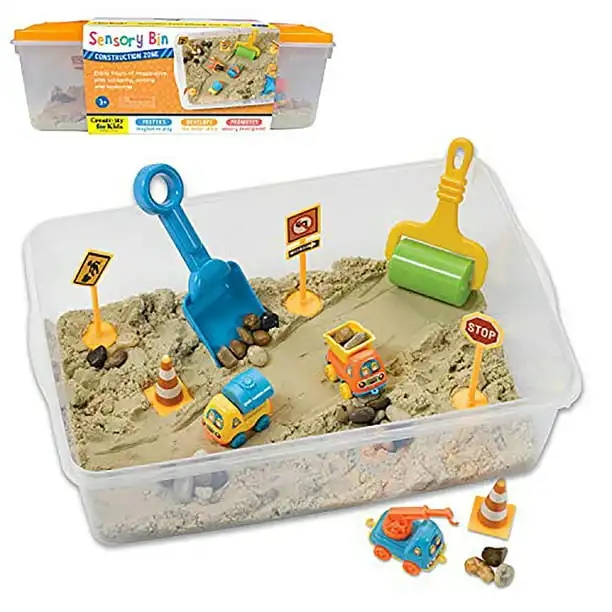 Walmart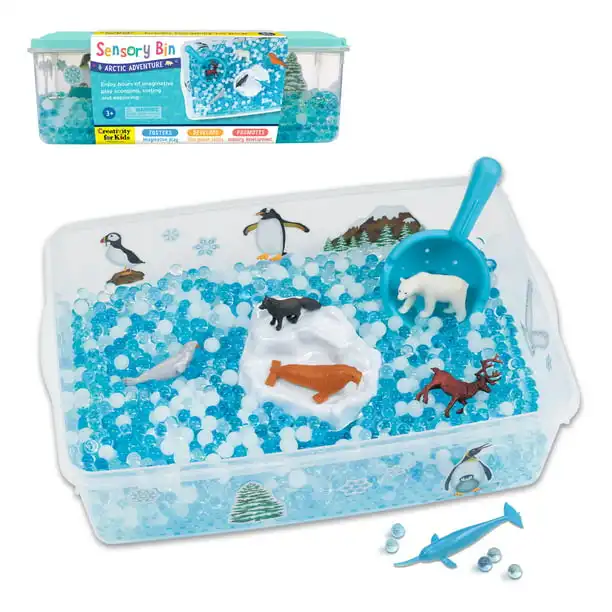 2. No or Little Mess Art
Same idea as food. Put your toddler in a high chair with something they can safely make art with. Some non-toxic finger paints or toddler friendly crayons.
Click HERE for my Amazon no mess art favorites!
Here are some no mess art projects your toddler or preschooler can do!

3. Toy Swap
Keep small toy bins hidden in a cupboard or the garage and pull them out to keep your toddler busy.
We have a large ottoman where I will set out some toys my toddler hasn't seen in a while and he plays for hours. I usually keep it the same theme (cars, action figures, barbies, blocks, crayons). Just leave them there when they aren't looking and let them discover it… then enjoy some me time.
4. Food
Sit your toddler down in a high chair or at the table if they will stay with some breakfast or lunch. LET them get messy with yogurt, spaghetti noodles, or cereal and milk.
They might need a bath afterwards, but this will give you 30 minutes to get something done.
5. Music and Stories
I am in love with our Google Home Mini because I can ask it to play children's songs or to tell a story to my toddler. They get entranced with it, usually dancing around the living room for a good 30 minutes while I get a few things done.

6. Go Outdoors
Get a playhouse, water table, or sandbox for your kids to play with outside. This is a great place to go when I need to get some work done for my home business. Toddler is contained in the fenced in yard and it is a nice refresher to work for a while outdoors.
Sorting– Give your toddler some different color items to sort into the same color cups. Toddlers love learning activities like this.
Dress Up– Keep a dress up chest and get it out when you need to get things done. Your toddler will love trying on different clothes and getting things out of the chest.
Pots and Pans– If you are trying to cook in the kitchen get some pots, pans, and spoons out for your toddler. They will love making music with them and being close to mom at the same time.
Large Puzzles– Buy some large puzzles and matching games for your toddler to play with in a pinch.
On-the-go bags– Put together some on-the-go bags for your toddler to play with while travelling or at a doctors appointment. You can include crayons, paper, or toys to keep them busy.
Favorite Toddler Toys and Activities
More tips to get things done with a toddler?
Use some of the tips above to make sure your toddler is entertained. If you are working or need to clean, cook, or just need a break follow these tips.
Nap Time is a great time to get a nap for yourself. You can also take a chance to get a power hour at work or cleaning.
Take advantage of times where you have your spouse or a family member available to help babysit your toddler.
Make sure your house is baby proof, so your toddler can't get into harms way while you are trying to work around the house. Check out these expert baby proofing tips!
Try to work your toddler into your routines when you can. Try putting your toddler in a baby carrier while you clean or looking at a book on your lap while you work. Sometimes when the "busy activities" aren't working you have to get creative.
If you have to resort to screen time try educational shows that engage your toddler in song and dance. I love Sesame Street and The Wiggles for this!
When do you struggle with keeping your toddler entertained? I'd love to hear about it in the comments below!