Keep your kids learning and having fun at home with these awesome free learning resources.
We home school so the Covid-19 quarantine isn't too much of a shock. But, changes in routine have been stressful for my kids.
No chess club, dance class, swim classes, or visits to the park, museum, and zoo.
Making learning fun at home is just one way we are working to relieve this stress and help our kids connect with things they are passionate about.
You should find learning resources for every age from toddler to tween in this ultimate resource list.
…and I'll be updating as I learn about fun new learning resources for your kids to do AT HOME for FREE!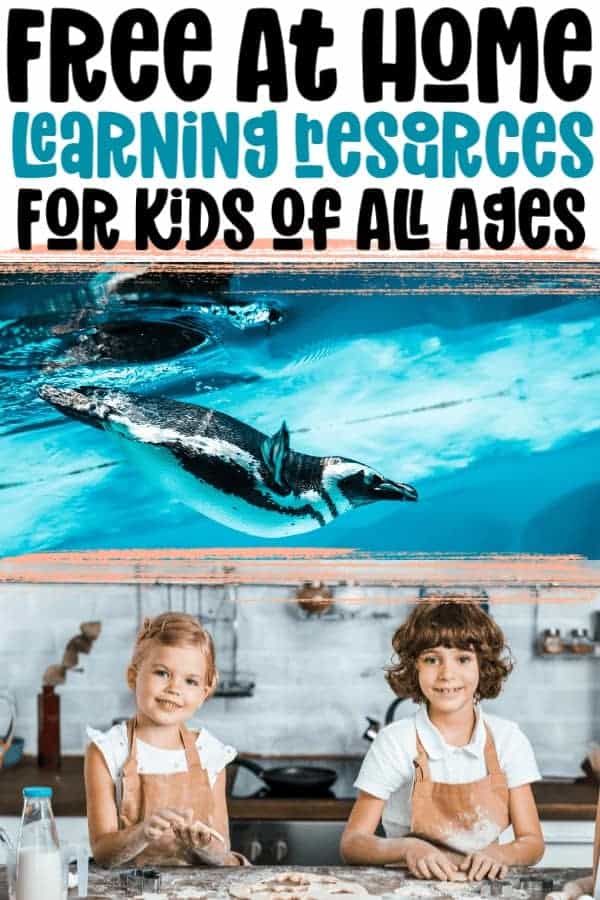 The Ultimate Free Learning Resource Guide for Kids
Virtual dance classes, museum visits, art lessons, math help, educational apps, and more. All free resources for parents to help their kids learn at home.