This is a guest post by Charlotte Burkholder. 
We do our children a disservice if we don't teach them the valuable life skills necessary to navigate life successfully. Although you might hate to think of it, one day, that adorable two-year old will become a twenty-something year old. And when that day happens, will you have properly equipped them for it?
Or will they be drowning and floundering, trying to hold it all together without certain how-to knowledge? Now granted, everyone's values are different, but let's look at some valuable life skills I think are relevant to most children of both genders.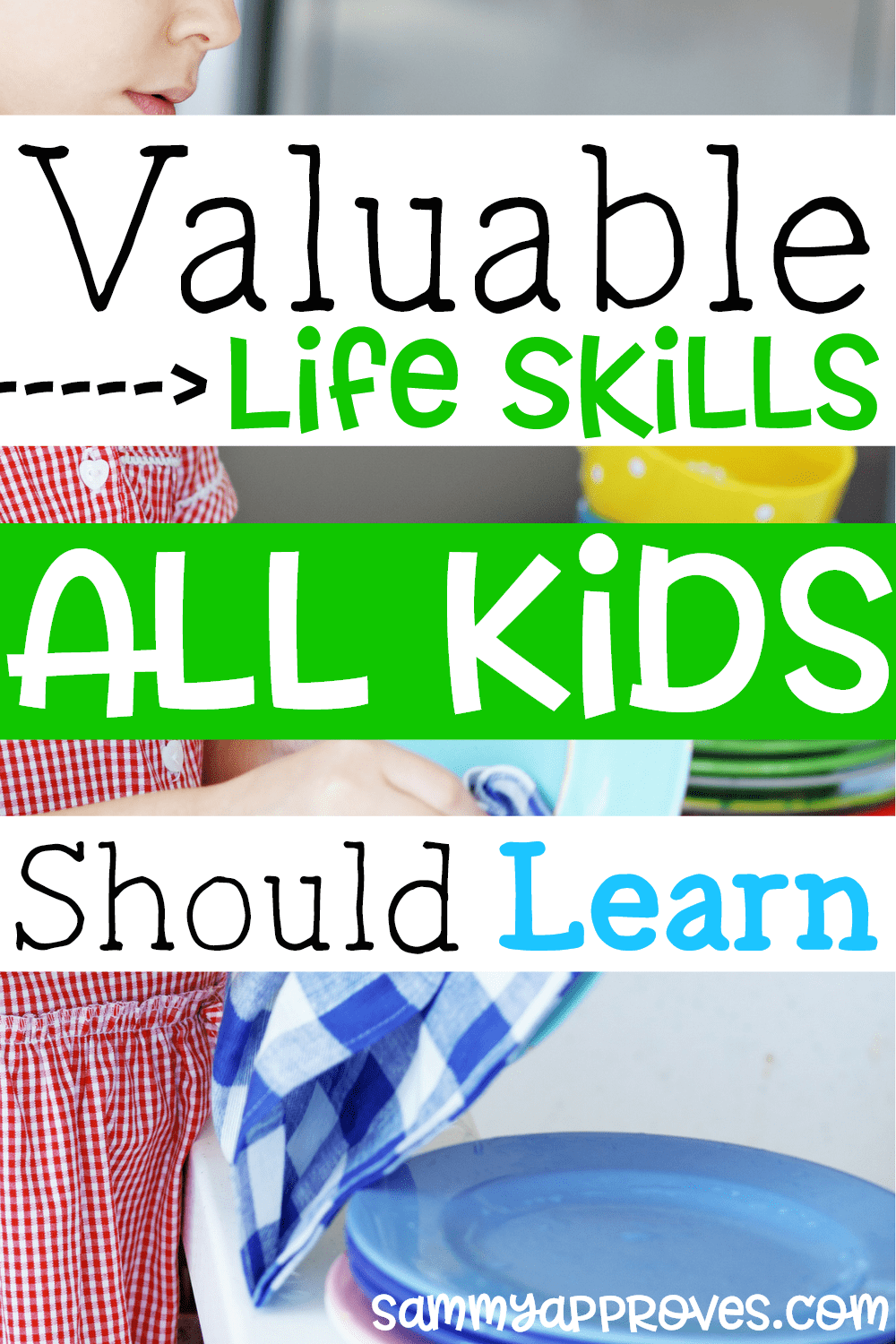 Valuable Life Skills all Children Should Learn
1. Hygiene
First, and maybe this is going to seem like a no-brainer, but please make sure they learn good hygiene! I'm not opposed to skipping baths for little kids, but as they reach school age, a bath every day should generally be expected. And while you might think it shouldn't need explaining, tell them to use soap!
When we discovered one of our kids had missed the knowledge part about using soap in the shower, we asked what they did in there. The answer was, "I relax in the warm water," or something along those lines. What nice parents we were sending that child to shower just "to relax". That misconception was addressed with the child by the way!
Along with that, brushing teeth twice a day is a good recommendation, and what our dentist would concur with. I've read somewhere that children don't have the physical capability to brush their teeth properly until at least age 7. Assisting them with this and encouraging good dental hygiene from a young age may prevent them some expensive bills down the road in adulthood. I admit though I don't do flossing with kids.
2.  Cooking
Another important skill is learning to cook. We all have to eat to live whether you are male or female. I know some cultures/people view cooking as a "woman's job", but what happens if no woman is around? You still need to eat!
My husband wants me to teach our boys to cook, not just our daughter. He was not taught to cook, but had to learn after we were married. He lived by himself for four years before we were married, and it would've be beneficial to him if his mom had taught him cooking skills.
If mom is sick or working, the kids still have to eat. It's not feasible to always spend money to buy all-ready prepared food. Being able to cook can help you save money and eat healthier.
3. Laundry
Teach those kids to do laundry! They can start by learning to fold towels and washcloths, and then move on to other stuff. They can learn to help collect dirty laundry and take it to the laundry room. My eight year old is learning to take clothes out of the washer and start the dryer.
It helps me out and doesn't hurt him to learn it. So before they head off to college, make sure they know how to wash clothes.
4. Dishes
Children should learn how to do dishes and how to clean a house. I might not push as hard to teach my boys to clean as well as my daughter. But it certainly will not hurt them to learn some basics. Vacuuming, and cleaning the toilet at least!
Anyone who raises boys knows what the toilet can end up looking like….so they can learn to clean it! But it won't hurt them to learn to help with dusting and other tasks too.
5. Car Maintenance
Learning some basic car maintenance is good for all kids. I've never changed a tire, but it certainly would be good for boys or girls to know how to place a jack and change a flat tire.
I did have to check oil in my old-beater car, and replace it as needed when it got low from leaking. Eventually, I was able to get a friend to teach me how to change my own oil in my next car. My husband will probably teach our sons these skills, and he says he would like our daughter to at least know how to change a tire. If she wants to learn more car maintenance tasks, he would be open to teaching her those as well.
Along with caring for your car, is learning about the basic tools, like a hammer and screwdriver, and learning repair skills. This one might be difficult to teach if the parents don't have this knowledge, but anymore you can google and YouTube how to do just about anything. You can save money, and have a sense of accomplishment by fixing and building your own projects.
6. Money Management
Speaking of money, it is vital to teach your kids money management skills. So many people stress about student loan debt and credit card debt. Help your child learn to save money at a young age and to not spend money they don't have.
Assist them with their first bank account and teach them to balance their checkbook regularly. Explain that they need to pay what they owe in a timely manner. And to work hard so they can earn a decent income.
7. Emergency & First Aid
Knowing some basic emergency and first aid is another valuable life skill. Starting at a young age, children should learn their home address and how to call 911 in the event of an emergency.
We could definitely improve on this area in our home. As the children get older, they can be enrolled in a basic CPR course. Learning the correct way to help someone who is choking or bleeding can be added to this skill set.
8. Manners
Are manners and etiquette still a life skill today? If not, then please bring them back! Especially when I am shopping at Walmart….The basics of please, thank you, and excuse me make life more polite and pleasant.
Courtesies like saying "hello", to a passerby on a walk, or holding the door for someone else. I want my children to have decent table manners, know where to place their napkin, and which fork to use. They should also speak to adults respectfully, and address them properly with Mr. and Ms. as appropriate.
9. Animal Care
This next life skill might not be as important to some people, but what about caring for animals properly? Even if you don't own any animals yourself, the odds are you will run into someone who does. Children should learn how to approach an animal correctly, and how to handle them. This can be for the child's own safety.
They should be taught not to mistreat them. Reminding children that animals have to be fed, watered, and cleaned up after, emphasizes that we have a responsibility to those that depend on us.
10. Giving Back
For the last skill on this list, teach your children the skill of giving. There can be many ways to do this. It has been said we don't live our lives in a vacuum. For most of us, our lives are constantly entwined with others.
We can visit an older person, take a meal to someone, or send money to someone who has big medical expenses. Sending a card at the right time might mean a lot to that person. Please teach your kids to be kind and think of others, because if they do that, much of the rest of life will sort itself out.
What skills do you think are essential for your children to learn? I'd love to hear your ideas in the comments below!
---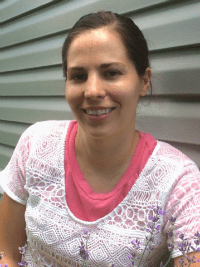 Bio: Charlotte Burkholder blogs at www.pursueyourproject.com about cooking, canning/preserving food, and other projects. Luckily her husband is great at building/fixing/DIY'ing projects and can bring her latest idea to life. Together they are raising three kids and a bunch of chickens to hopefully have similar values.
---