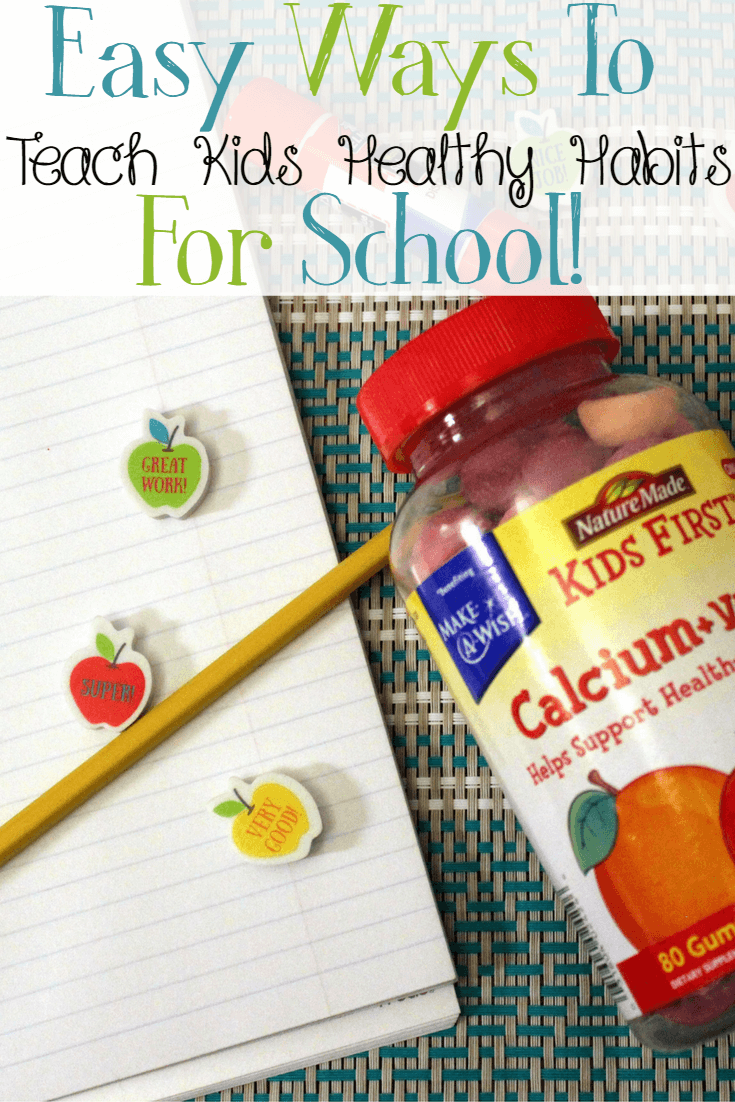 This post was sponsored by Nature Made®® as part of an Influencer Activation for Influence Central.
Is creating healthy habits in your house that actually last challenging?
I've ran into this challenge as a parent several times before. We will make a goal for back to school or the new year only to slip out of it within a few months or weeks.
Sometimes the business of life crashes into your plans to stay healthy.
Some say being busy is just an excuse, but I know, moms have a lot on their plates and if it is an excuse it's a good one.
Are there ways for extremely busy moms, like me, to stay on top of healthy habits? I think there are the key is making it easy. We are up to the challenge this school year finding easy ways to teach our kids healthy habits for school!
Teach Kids Healthy Habits For School
Since this mom doesn't have time for anyone in our house NOT being healthy we are being proactive this year and starting the school year off right with healthy habits.
In order for this to be successful both me (MOM), my husband, and our son Jonas have to put in the effort.
The healthy habits we are working on this year are packing healthy lunches, taking daily vitamins, and being active as a family.
Healthy Lunches
For healthy lunches I prep each night and make sure I have everything ready to go for the next morning. Things that are easy to grab and healthy are great to have on hand. We love squeeze pouches, yogurt, fruits, and veggies.
Jonas knows where everything is in the morning and we pack lunches together. We have gotten into this habit and so far this school year we haven't missed a day of packing lunches!
Daily Vitamins
Before school started I went to Target to pick up some vitamins for Jonas. We got two different kinds from Nature Made® in the kids vitamins aisle: KIDS FIRST® Multivitamin with Omega-3 (with DHA) and KIDS FIRST® Calcium + Vitamin D3.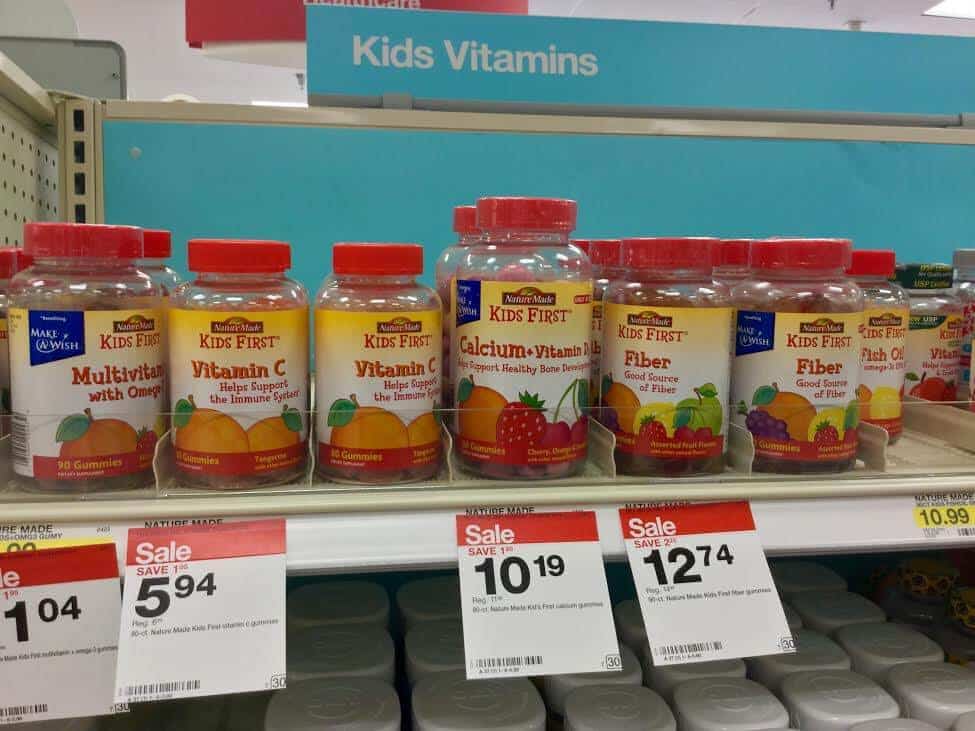 Do you have a high traffic area in the mornings?
To teach the healthy habit of taking vitamins each morning I place our vitamins in a high traffic area.
Every night I make sure the vitamins are right next to the backpacks so we remember to take them the next morning.
This is an area that we have to visit each morning because Jonas can't go to school without a backpack. The vitamins are right there so he remembers and gets into the habit of taking them every morning.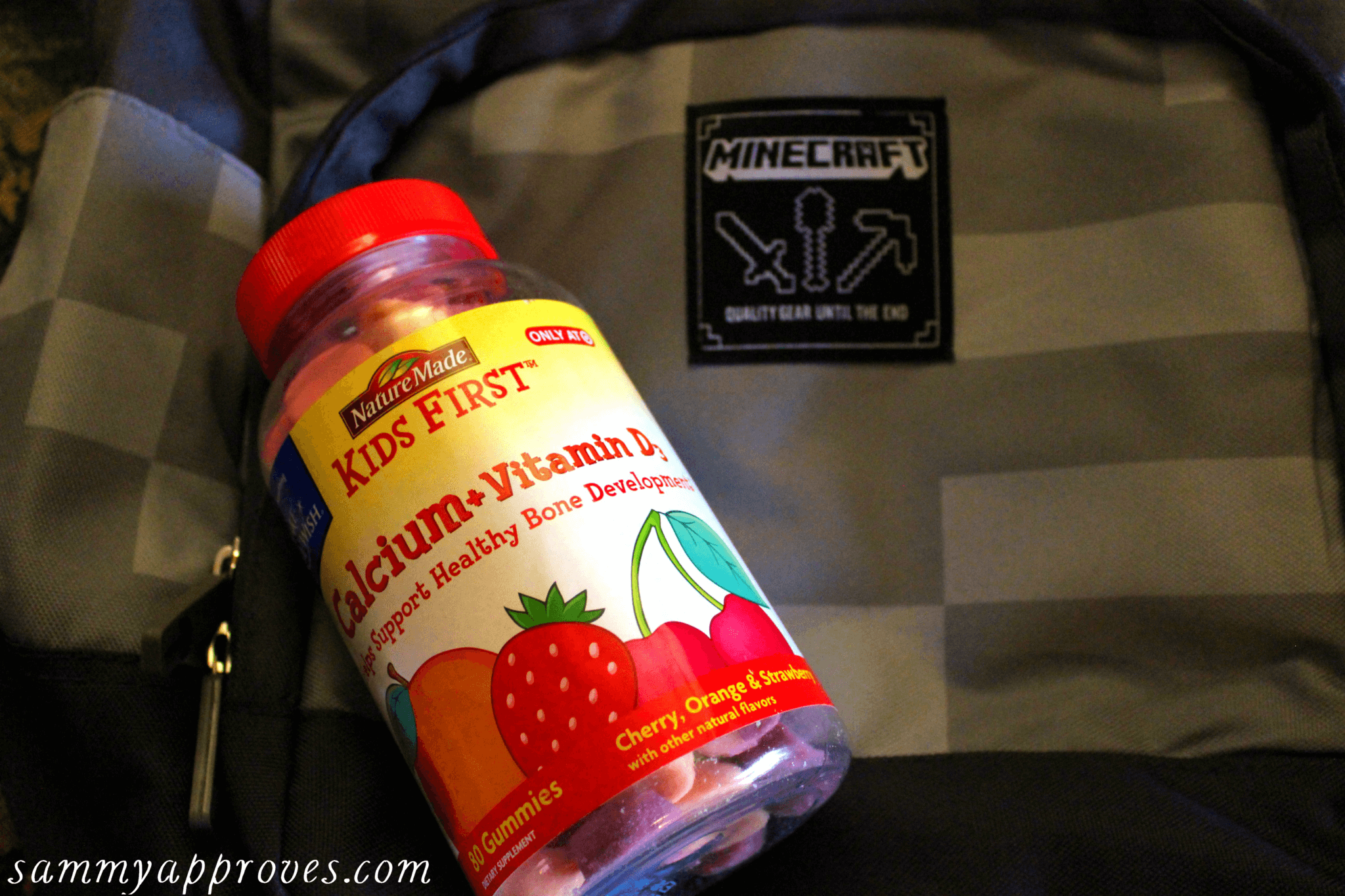 We've been at this for a few weeks and now Jonas will ask to take his vitamins before we get to the backpack. He has learned this habit and the Nature Made® gummy vitamins are also very yummy. Trust me, I've tried them too.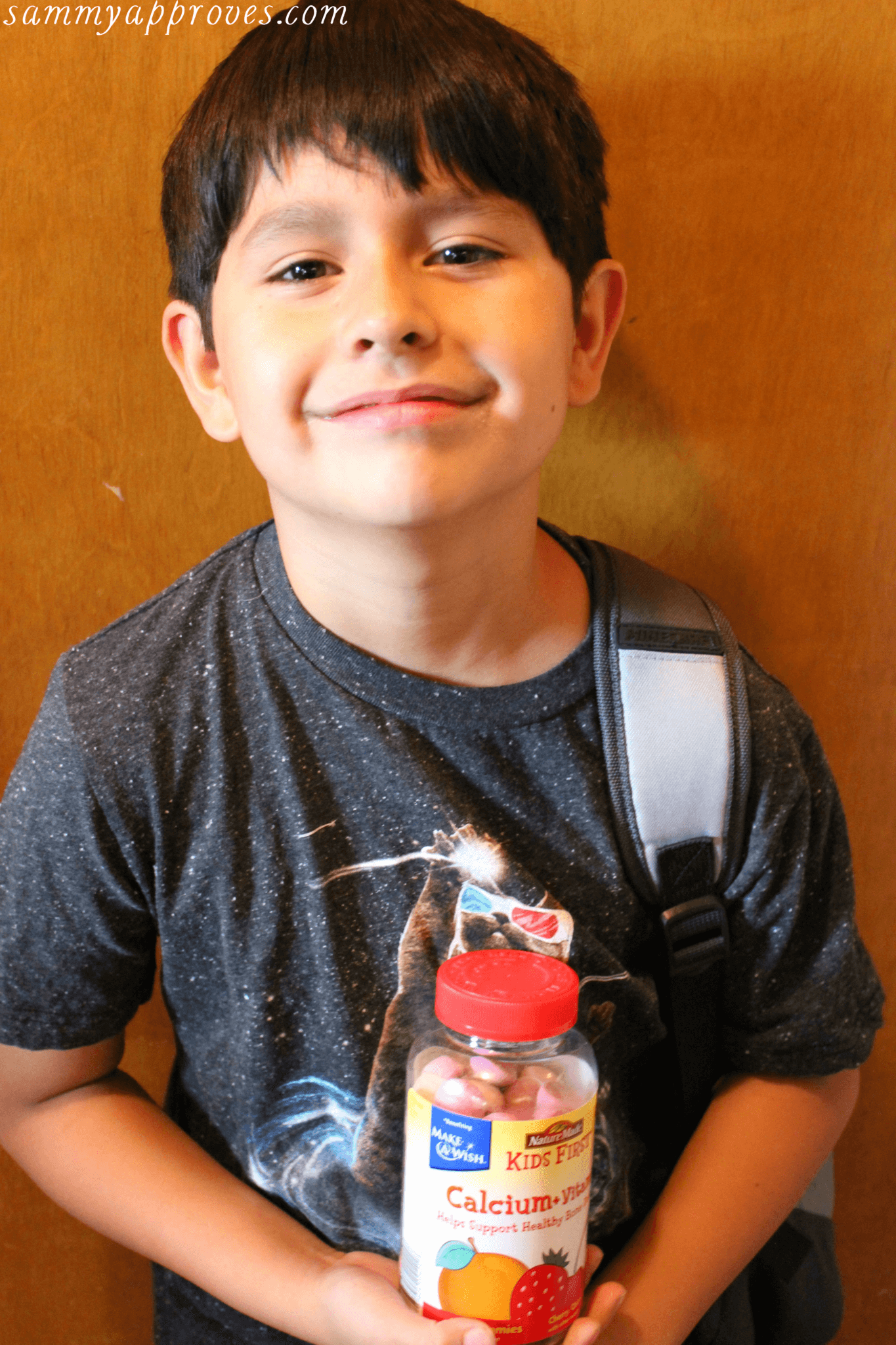 I feel good about choosing Nature Made® KIDS FIRST® vitamins too because they don't have any artificial colors or preservatives. †
You can find Nature Made® Kids First® Vitamins at Target.
Being Active As A Family
Choosing a healthy habit that's also something you love to do makes it easy to keep. Our whole family loves going outdoors on long family walks so we have all gotten into the habit of walking and being active as a family.
How do you start healthy habits for school at home? Do you have any tips or tricks for getting your kids to remember to take their vitamins? I would love to hear from you in the comments below! 
† These statements have not been evaluated by the Food and Drug Administration. These products are not intended to diagnose, treat, cure or prevent any disease.