Looking for places to shop for baby items on a budget?
Any savings can help when you are a raising your baby on a budget or toddler trying to shop for baby items. I am a strong believer that babies don't have to be expensive.
If you shop smart and know where to spend you can save big on baby items. Before you know it baby diapers, clothes, bottles, toys, etc. won't be making such a big dent on your small budget.
Read These Too:
(this post contains affiliate links. All content is my own.)
Where can I find baby items at a discount?
Aeroflow– Don't discount baby discounts and freebies when your shopping!
Aeroflow is a great place to shop for breast pumps, nursing, postpartum, and maternity supplies. They have great customer service and you can even see if you qualify through your insurance to get a free high quality breast pump and nursing supplies from them.
Check here to see if you qualify for free nursing and pregnancy supplies through Aeroflow!
Thrift Stores
Thrift stores or secondhand stores are great if you have an item in mind that you need for your baby. Do a search to see if you have a thrift store in your area that sells only baby/children items.
We are lucky enough to have a baby thrift shop in our neighborhood. I love getting Juliana dresses and since they are so expensive I always check the thrift store. I've found some of the cutest name brand dresses there that fit her perfectly and look like they've been worn no more than once. The best part is they cost under $2 each.
Amazon Baby Deals
I am a big Amazon shopper. We have a Prime membership and try to take advantage of this to the fullest.
Sign up for Amazon Kids Plus to get e-books for cheap on your phone or kindle! You can read to your baby and they also have fun toddler shows as they grow.
That's not the only way Amazon helps me save on baby costs. I like to check out the daily lightning deals too to see if any baby items or toys are on sale. Often times you can save 60% or more on strollers, toys, car seats, you name it, through these deals.
If you are still pregnant shopping for baby check out Amazon's amazing baby registry welcome box which comes with lots of free samples.
Zulily is just fun with their daily drops of mom and baby deals. I have to admit I can often get carried away with Zulily shopping. You can find great deals on baby items like clothes, strollers, furniture, and even bottles and shoes.
Jane is just like Zulily and PatPat, which I mention below. Daily deals for mom and baby on top brands that are always cute and irresistible.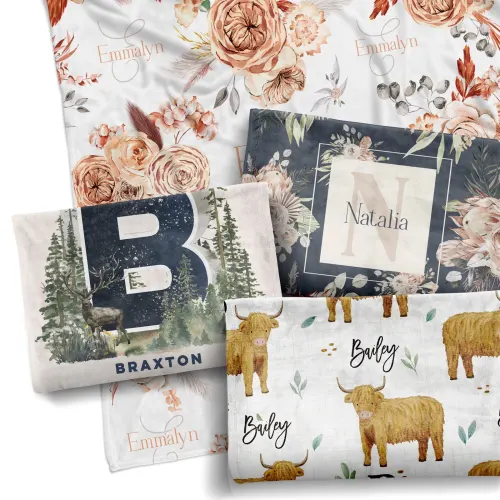 PatPat has daily deals on adorable clothes for babies and kids starting as low as $3.99! It's almost unbelievably cheap. But, PatPat is a legit place to save on baby just like Zulily and Jane. Jump on board to these daily deal sites mama's I love them more than Amazon, and that my friends is no lie!
I've had 3 kids and absolutely love Munchkins toddler cups and baby gear. Their 360 toddler cup was literally the only one I trusted not to leak and they are surprisingly affordable.
Ladies, Old Navy has deals every day on baby clothing. As I write this they are having a 50% OFF sale and 30% on top of that at checkout. This is a good place to check for trendy items that are comfy and high quality. Take advantage of the sales and supercash!
Gap and Gap Factory Baby Deals
Shop Gap and Gap factory for daily deals and trendy baby clothes. They often have Disney Items, which I go crazy over!
Carters & OshKosh Baby Deals
Carters and OshKosh are owned by the same company! They both have great baby deals when you shop the clearance and sales and have the highest quality baby clothing.

I loved to spoil my babies here because I wanted them to be comfy and knew that Carters and OshKosh would always fit and have the softest most high quality clothing. You can actually earn points to get rewards too!
Costco Baby Deals
I've heard that Costco doesn't really save you all that much on diapers and wipes. But, I wouldn't rule out Costco as a place to save on baby items.
Check their monthly sales because sometimes they offer a sale on diapers and wipes that just can't be passed up. Also, I love checking their baby clothes selection. They often times have Carter's and OshKosh clothes at cheaper prices than you would find in the store.
TJ Maxx, Marshall's, or Ross Baby Deals
The key to these places is to check back often. Again I love looking at stores like these for baby and toddler clothes and have found some great bargains on good brands.
On my last trip to Marshall's I snagged some cute, best selling board books for 2-3 dollars a piece. AWESOME deal! I've also seen coloring books, umbrella strollers, baby sunscreen, and baby storage items at great prices.
---
You May Also Like: Raising Baby on a Tight Budget
---
One of my favorite things is looking through my Target Circle app for baby coupons. If you also have time for couponing and can double your coupons with your Cartwheel deals you have even bigger savings.
Target Circle along with my RedCard has saved me up to 60% off on diapers, wipes, formula, baby food, bath items, clothes, and more. Sometimes they also have deals where you can buy so many items to earn a free Target gift card, which you can then use on your next shopping trip.
Yard Sales
Look at your local yard sale ads and see if there are any that list baby items for sale. Wake up early and get there before the crowds to find the deals. I think this is a great way to look for gently used baby clothes and furniture.
---
Get started saving on baby items with Target Circle coupons!
---
I also save 5% every trip with my Target RedCard debit. This is free to sign up for and just comes out of my bank like my regular debit card. It also increases my baby savings and every little bit helps.
Check out MySavings.Com for lots of coupons and money saving ideas for new moms!
Local Farmer's Market
It's great when you can make it to a nice farmer's market to stock up on fruits and veggies for your toddler.
You can also use these to make homemade baby food!
Etsy
Etsy has great deals on handmade clothes and toys for your baby. They also have low prices on the cutest birthday and birth announcement cards. Or if you are still preparing for baby to come they have unique baby shower decor and invites that you can find at a bargain.
Outlet Malls
If you visit the Outlets at the right time of year you can find great deals on baby items. My personal favorites are the Carter's and OshKosh outlet stores. I like to go when they are having sales to stock up on seasonal clothes and shoes.
Bonus: Facebook Groups
I actually have a deals Facebook group you can join today! In it I share baby and mom deals with a community of moms! Join Saving with Sammy HERE!

Facebook groups are great places to look out for baby items, to sell baby items you no longer need, or to post what you are looking for. I've seen gently used strollers and car seats go for under $40 on our local group. Just be careful when making the transaction to meet in a public place and to look out for scams.
What is your favorite place to save money shopping for baby? I would love to hear your money saving ideas or questions in the comments below!