This post was sponsored by Boys & Girls Clubs of America as part of an Influencer Activation for Influence Central and all opinions expressed in my post are my own.
Life is so short and even shorter is our time spent as kids. My kids are growing so fast and it is so important to me that they are living life to the fullest with fulfilling and healthy activities that will help them grow!
Keeping our kids entertained and active isn't always easy. Sometimes I have to get creative and think outside the box of things we can do to keep things interesting. I wanted to share with you today some great ideas for fulfilling and healthy kids activities.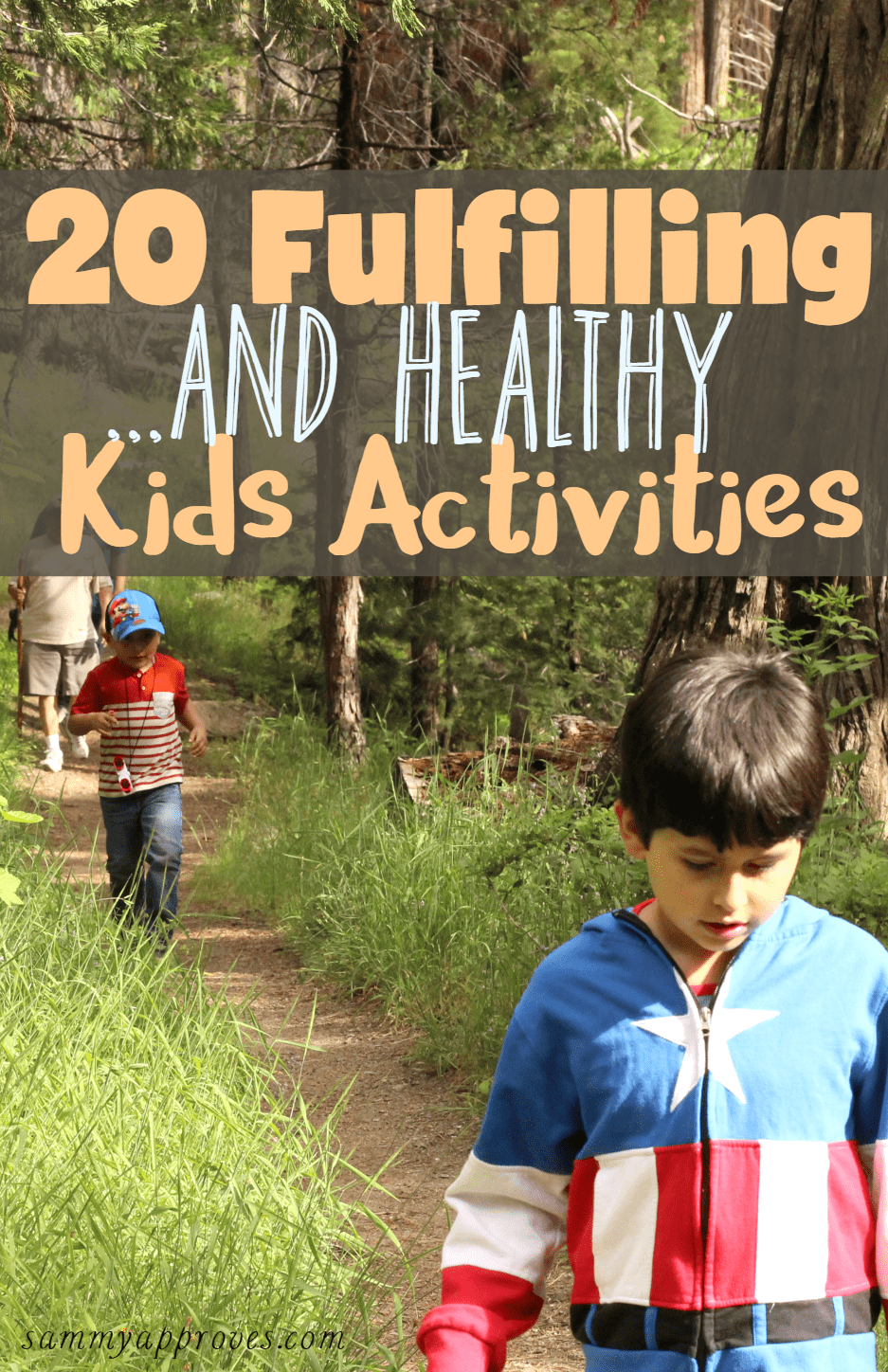 20 Fulfilling and Healthy Kids Activities
Family Hikes- A quick internet search will lead you to hiking trails around your community. Most hiking trails I've found list a level of difficulty.  If you are just beginning try out an easy trail to get the kids out exploring!

Building a Snowman-

We don't get much snow in our city. But, we are within about an hour drive to snow and snowman building fun. This is a fun and healthy way to get the kids outdoors for some fun.
Raking/Jumping in Leaves- Why not have the kids help you rake up the leaves outside. We are still getting a ton of falling leaves and they are fun for the kids to jump in when the raking is over.
Build Blanket Forts- Stuck indoors? Building blanket forts is a way to get the kids active in the house. Just set out a few chairs and blankets, let them go wild building a fort. You can even put flashlights inside to make it more fun!
Visit a Zoo or Museum- I love going places where we can learn and my kids can run around. We have a season pass to our local zoo and are always going there for healthy activity.
Gardening- Start a garden outside with your kids. There are plenty of kid friendly plants that don't take much effort to grow. We love planting flower seeds in pots together on our patio.
Family Yoga– Yoga is something our whole family can do and we love doing it together. Sometimes we will do 10-20 minutes before bed. It helps our kids to wind down for bed and get some exercise too!

Find a Big Grassy Hill

– We have a big grassy hill by our house. People always take their kids to ride ice blocks down it during the summer. If the weather is nice it's fun for the kids to roll down the hill. If you live where it snows sledding is an option too!

Family Race

– Get outside and play with your kids. A good old fashioned race can be so much fun. We love racing our son to a tree at the park
Dancing– Whether you are dancing around the house with your kids or enroll them in dance classes, dancing is a great way to get out excess energy. Our toddler loves dancing to music, she also likes watching dancing videos and tries to copy the moves.
Sports– Toss a ball around in the backyard or get your kids involved in community sports. Not only is this a healthy activity, but they are learning team building skills at the same time
Cleaning– I know this doesn't sound like a kids activity, but trust me, cleaning CAN be fun. Put on a song and see who can pick up the most toys before it's over. Making it into a game can turn a chore into a fun activity.
Playing Music– We keep instruments around the house for us and our kids to play. Sometimes it's fun to grab a harmonica, guitar, and some drums and have a mini jam session. These can be children's instruments too.
Painting– It's always fun getting out an oversized piece of white paper and some watercolors for our kids to paint at the kitchen table!
Biking– Much like hiking biking is a great way to get outdoors and bond with your family. We have some great bike paths near our house that are safe and family friendly.
Planning Healthy Meals– Get your kids involved in the meal planning by brainstorming some healthy meal ideas and asking them what sounds yummy. Go to the grocery store together to pick out ingredients and get them in the kitchen cooking up healthy meals right along with you.
Visit the Park– Our local parks offer plenty of activity for adults and children. My husband and I like to get right in the action with our kids, going down the slides with them and trying to swing across the monkey bars
Family Game Night– We've recently been working on building up our collection of games. We take turns picking out games to buy and every Friday night have a fun filled family game night.
Walking the Dog– Walking the family dog, if you have one, is a great way to get in activity daily. Your dog will be happier and your kids will learn the responsibilities of caring for their pet.
Planning Out Activities– Planning out fun family activities counts as an activity in itself. Set up a family meeting night where you talk with your kids about what family activities they want to do that month and what kind of activities they have been doing at school.
More Ideas for Family Activities
Many of the activities listed above are a part of the Boys & Girls Club of America Triple Play program. They have partnered with Coca Cola and Anthem Blue Cross Foundation to provide club parents nationwide with a game plan to get kids more active and healthy.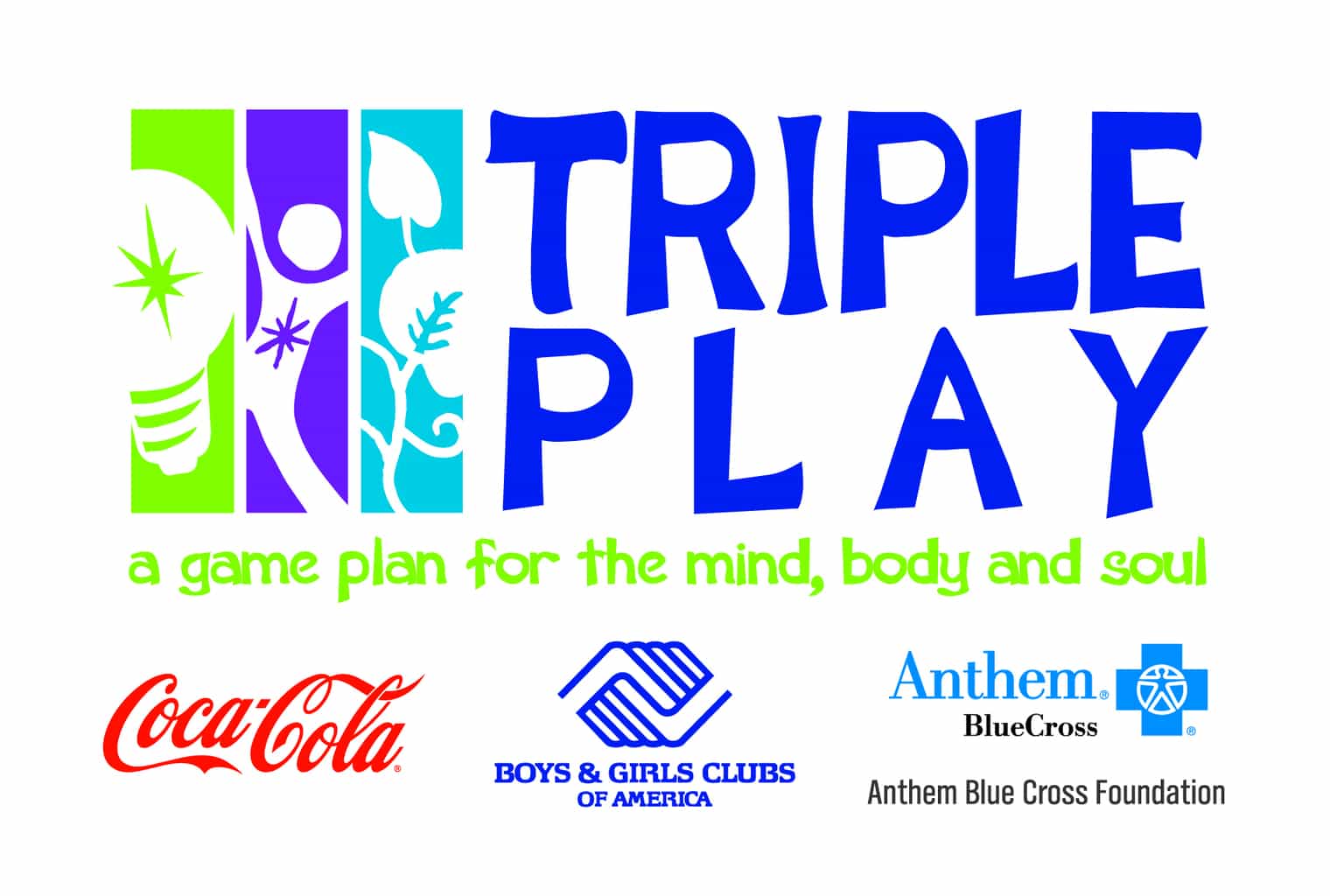 Triple Play focuses on helping kids improve the mind, body, and soul; giving parents the tools to guide them through the process. This is an amazing resource for parents to help their kids make small changes in their daily lives that will impact their health and well being.
The mantra of the Boys & Girls Club's Triple Play is "I Feel Better When". This helps kids put together a statement that will help them focus on the goals and changes they are making through the Triple Play program. I love this, especially during this time of year when families are making resolutions.
Visit your local Boys & Girls Club or their website to find out how you can get started in the Triple Play program with your kids!
What are your favorite ways to keep your kids active and healthy? Do you have any family activities planned this week? I would love to hear from you in the comments below!