Having had 3 babies I know how important it is to have everything just perfect for bringing home. Welcoming home baby is such a special time whether its your first or fourth baby.
There are so many cute welcome home baby ideas from making your babies nursery just perfect or setting up a photoshoot to getting family involved and helping siblings feel more involved to curb any jealousy.
Read on for some cute ideas to welcome your baby home from the hospital!
This post contains affiliate links. All content and opinions are my own.
How do you welcome a newborn home?
Decorate the Nursery
Welcome your new addition to the family by decorating their nursery with a special theme, color scheme, or artwork. You can also add some personal touches like a framed photo of the baby's parents or siblings. This is a great way to make the baby feel at home and create a warm and inviting atmosphere for them. Read our post about Best Baby Deals to save money on this!

Create a Welcome Home Gift Basket
Fill a basket with items that will make the baby's arrival more comfortable and enjoyable, such as diapers, wipes, onesies, blankets, toys, books, and bottles. You can also include some special items like personalized bibs or stuffed animals for them to cuddle up with. Check out these FREE BABY SAMPLES you can use to set up your basket.

Host an At-Home Baby Shower
Gather friends and family together to celebrate the arrival of your newest addition with an at-home baby shower. Play fun games such as "Guess the Baby's Name" or "What Animal Does Your Baby Look Like?" and give out prizes for each game winner. Serve delicious food and drinks and don't forget to open presents!

Register with Babylist or Amazon for an awesome FREE welcome gift and universal registry, so you can add things from all your favorite places!

Set Up a Newborn Photo Shoot
Capture this special moment in time by setting up a professional photo shoot for you and your new bundle of joy. Choose props that will make the photos unique such as balloons, banners, or signs that say "welcome home!" You can even have everyone in the family dress up in coordinating outfits for an extra-special touch.

Here are some ideas to have a newborn photoshoot at home!

Have Friends & Family Visit
Invite friends and family over to meet your new little one! Ask everyone to bring gifts or small tokens of appreciation so they can all share in the joy of welcoming your baby into the world. Don't forget to take lots of pictures so you can look back on this happy occasion years from now!

Take Professional Newborn Photos
Hire a professional photographer who specializes in newborn photography so you can capture beautiful memories of your baby during their first few weeks at home. The photographer will be able to capture all those sweet moments like yawning smiles and tiny fingers curled around yours that you don't want to forget!

Make Keepsake Crafts
Create keepsakes that will last long after your little one has grown up by making crafts such as handprint art or plaster casts of their feet or hands when they are still small enough for it! You could even try writing down some funny stories about them while they are still young so you have something special to look back on when they are older!

Plant Something Special
Plant something special in honor of your baby's arrival such as flowers or trees that will grow alongside them throughout their life – this is especially meaningful if you have an outdoor space where you can watch it grow over time! It's also nice if it blooms during certain times throughout the year so each time it does it serves as an extra reminder of how much love there was when your little one came home!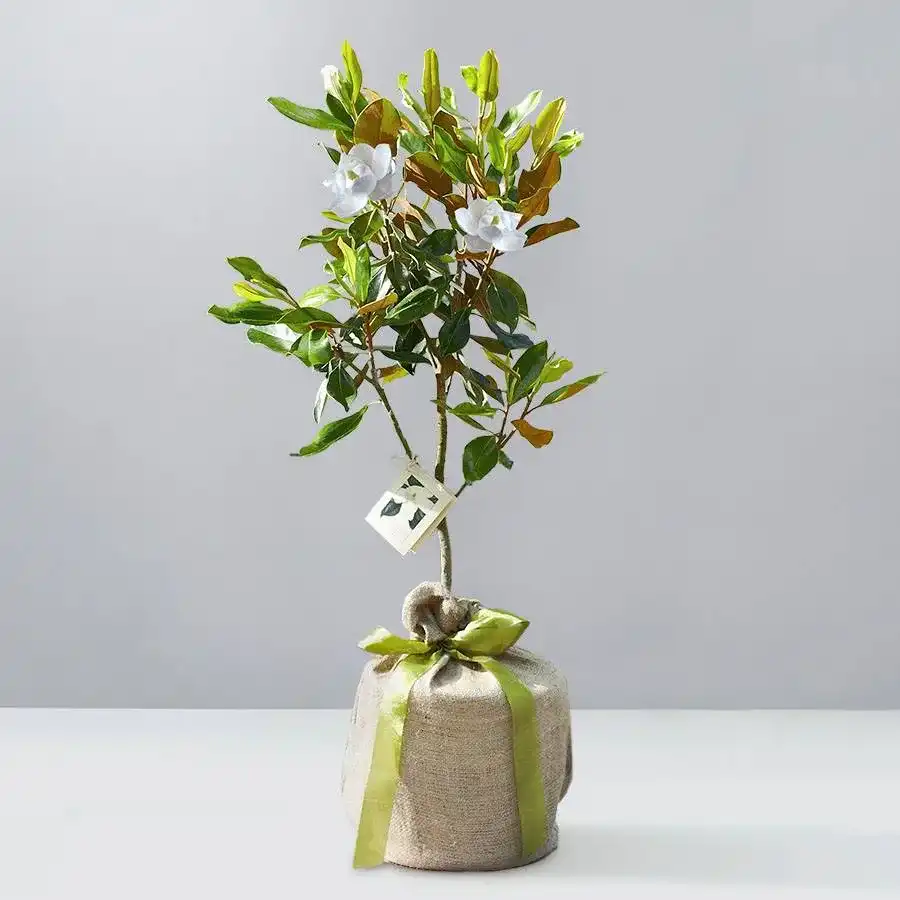 Plants.com Makes it Easy
Plants.com makes it so easy to get a plant to grow for baby delivered to your home. Most of their plants are easy for beginners too, so you don't have to put in too much effort to grow a beautiful plant alongside your baby.
Buy Now
We earn a commission if you make a purchase, at no additional cost to you.
Write Letters To Your Baby
Write letters expressing all your hopes and dreams for them before they are born so you can keep these precious words close by once they arrive home from hospital – this is especially meaningful if you plan on reading them aloud later on in life when they are old enough to understand
what was written down for them beforehand!

Hang Personalized Wall Art
Hang personalized wall art featuring quotes about babies or parenthood somewhere prominent in their nursery – this could be anything from framed prints featuring favorite Bible verses about children to canvas art displaying important milestones throughout life – whatever speaks most deeply to you both!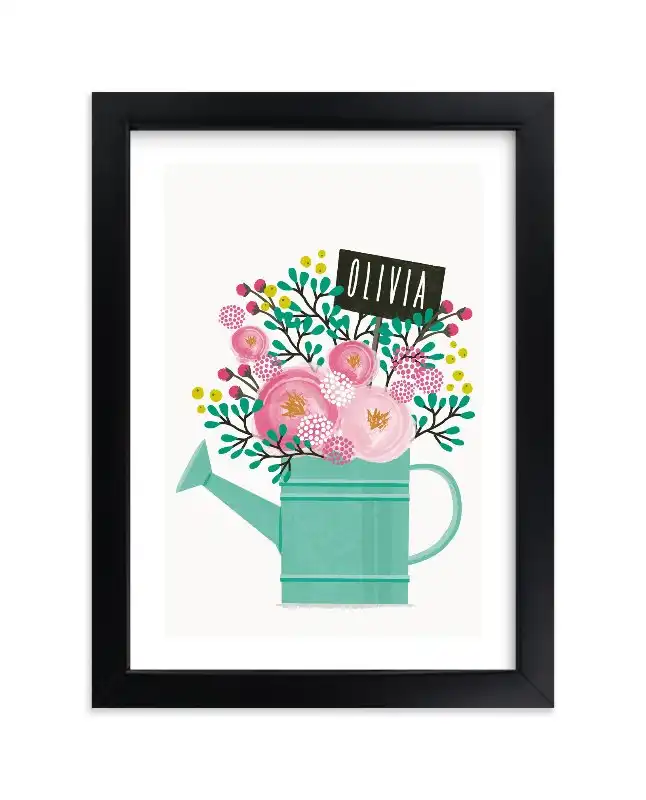 Bake A Special Cake
Bake a cake with decorations made especially for welcoming home your new little one – this could be anything from sugar cookies shaped into stars or hearts topped with colorful sprinkles (or edible glitter!) To cupcakes decorated with fondant cutouts featuring their name – get creative here because no matter what it looks like it'll taste delicious either way!

Make A Memory Book Or Box
Make a memory book or box filled with mementos from before, during, and after birth – this could include ultrasound images printed out onto cardstock paper along with cards sent from friends & family members congratulating mommy & daddy on their newest addition plus any other keepsakes that were collected along the way too (e.g.., hospital bracelets).

Our Pick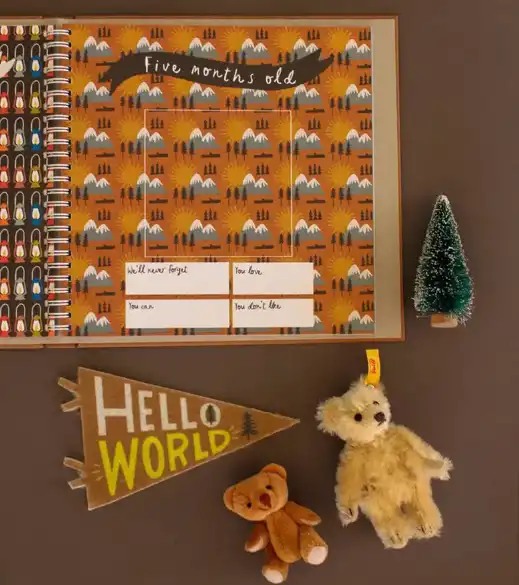 Baby's First Book's from Lucy Darling
This darling book captures each moment before you met up until little one's fifth birthday, allowing you to cherish all of babies' memories as they grow.
Buy Now
We earn a commission if you make a purchase, at no additional cost to you.
Create A Quiet Space For Relaxation :
Making sure there's enough quiet space in the house is key when it comes to relaxation & bonding with baby – set aside an area where mom & dad can sit back & enjoy some quality cuddle time without any distractions !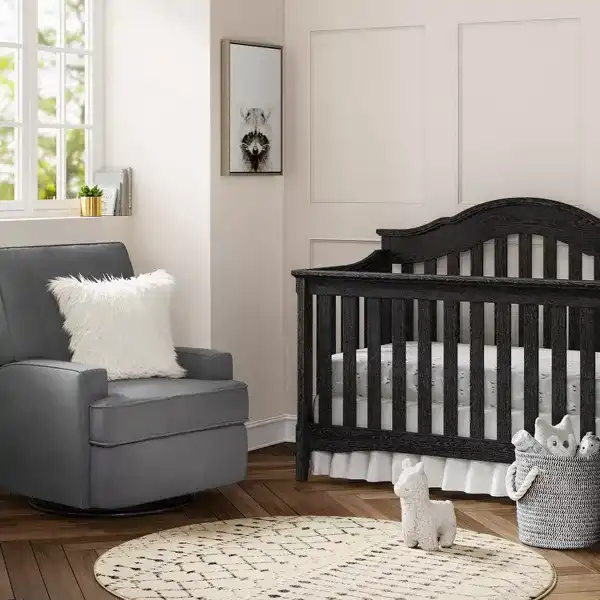 Try Target's Nursery Planner
Create the most peaceful and quiet space for you and baby with the Target Nursery planner.
Try it Now
We earn a commission if you make a purchase, at no additional cost to you.
Get Creative With Diaper Cakes:
Diaper cakes are not only incredibly adorable but they also serve as great gifts – get creative by using different colored ribbons , stuffed animals , decorative items , etc. !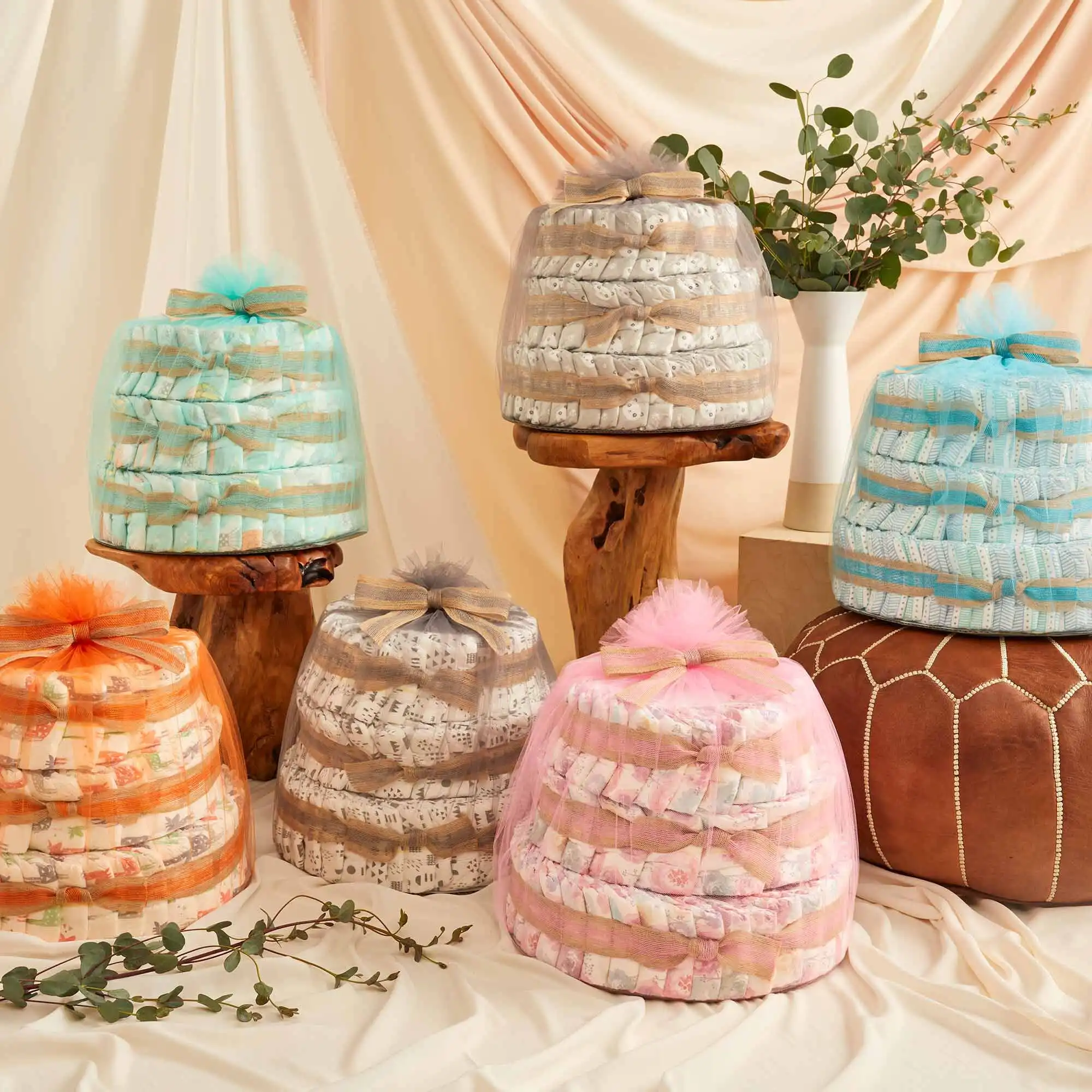 Diaper Cakes for Baby Boys & Girls | Honest
Love Honest's super cute (and custom made) diaper cakes make the perfect baby shower gift and decoration piece. Available in Size 1 and stuffed with bestselling Honest fam faves.
Buy Now
We earn a commission if you make a purchase, at no additional cost to you.
Organize An Adorable Welcome Home Photo Shoot :
Capture those first moments together as parents by organizing an adorable welcome home photo shoot ! It's always nice to have professional pictures taken but don't forget about taking snapshots yourself too !

Throw A Virtual Baby Shower :
If hosting an in-person event isn't possible due to social distancing restrictions – consider throwing a virtual celebration instead ! Invite loved ones over video chat & provide them with activities like guessing games or playing charades !

Host An At-Home Baby Reveal Party :
Celebrate your newest addition by hosting an at-home reveal party ! Invite close family & friends over (while following social distancing guidelines) & surprise them with fun games , food , drinks , music , etc.!
Related Content
Save money on your baby with our Baby Budget Guide, Free Baby Stuff list, and Postpartum/Pregnancy Freebies.
Here are some tips for making a Pregnancy To-Do List pretty much all the things to get done before baby and don't miss these Breastfeeding Prep hacks if you plan on nursing your baby!