Did you love to talk. read. sing. as a child?
First 5 California's Talk. Read. Sing. ® It Changes Everything is going on now! I love their message because reading and music were a huge part of my childhood and are now a massive part of my adulthood. It is very important to me to leave this imprint on my children. In looking back I feel that my childhood played an important role in giving me the tools to find creative ways to encourage my kids to Talk.Read.Sing. .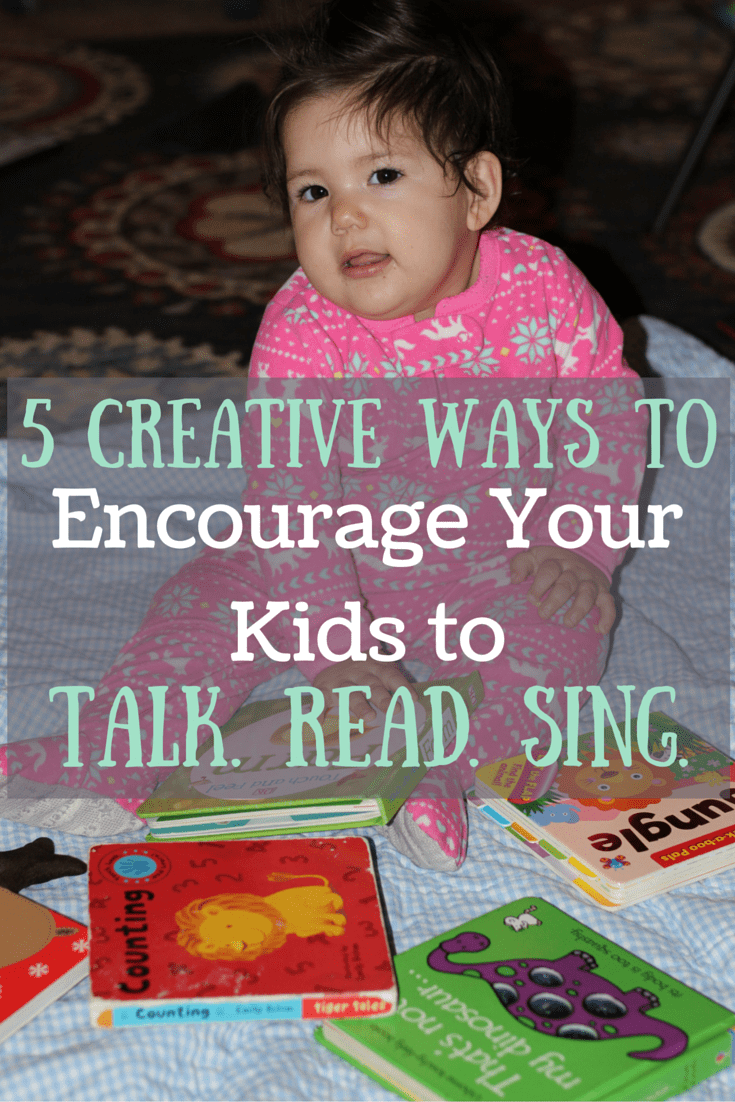 How I Really Got Here
Before I tell you my tips for encouraging your kids to Talk. Read. Sing. ®, let me tell you how I got to where I am through talking, reading, and singing.
When I was growing up I had so much access to reading and music. I remember being read to every night as a child from every different genre imaginable. My parents encouraged everything I loved and would always get me books.
It wasn't hard to find something good to read because there was always something to read laying around. My grandmother always subscribed me to children's magazines and had a huge library of books for us to read when we would come to visit. She also loved reading to us, here is an old picture of her reading to me as a baby.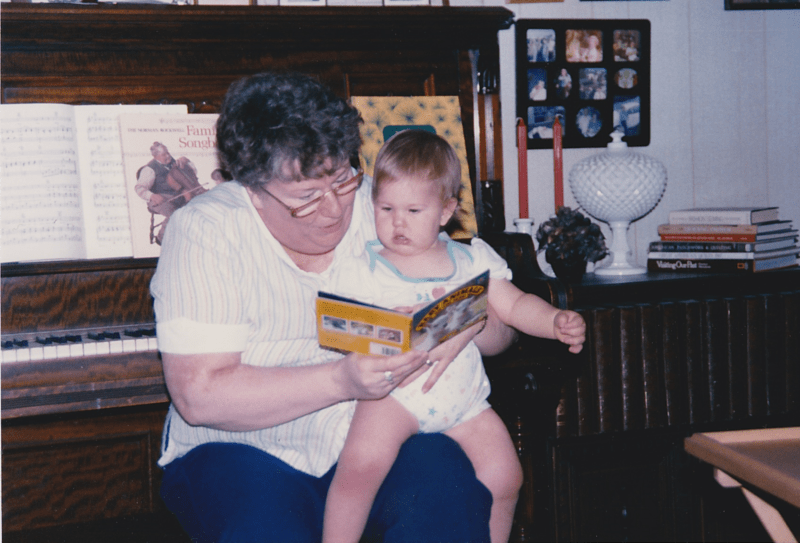 Music is also a huge part of my life and again there wasn't a lack of it at home. My parents would get me cassette tapes with children's songs and stories that I would listen to every night. We had music on constantly, when on road trips, while my mom cleaned, and just singing out loud together.
My grandma loved musicals, which rubbed off on me. I remember singing songs from our favorite musicals at her house.
We would read, sing, and talk about the music and books we loved for hours. Reading and music was a great base for the best conversations.
When I was in elementary school my parents got me an instrument and gave me the opportunity to be in band. Although I didn't continue it through high school, I continued playing instruments and play the guitar today.
All of these experiences made it easier for me to finish college with my degree in teaching, start this blog, and be a stay at home mom where I create ways to teach my children how to love reading and music.
1. Give Your Kids access to books and music
For our baby, Juliana, we have book boxes next to her toys. She loves going to her little book box and bringing me books from it to read. Sometimes I will switch it up so she doesn't get bored of the books in her box.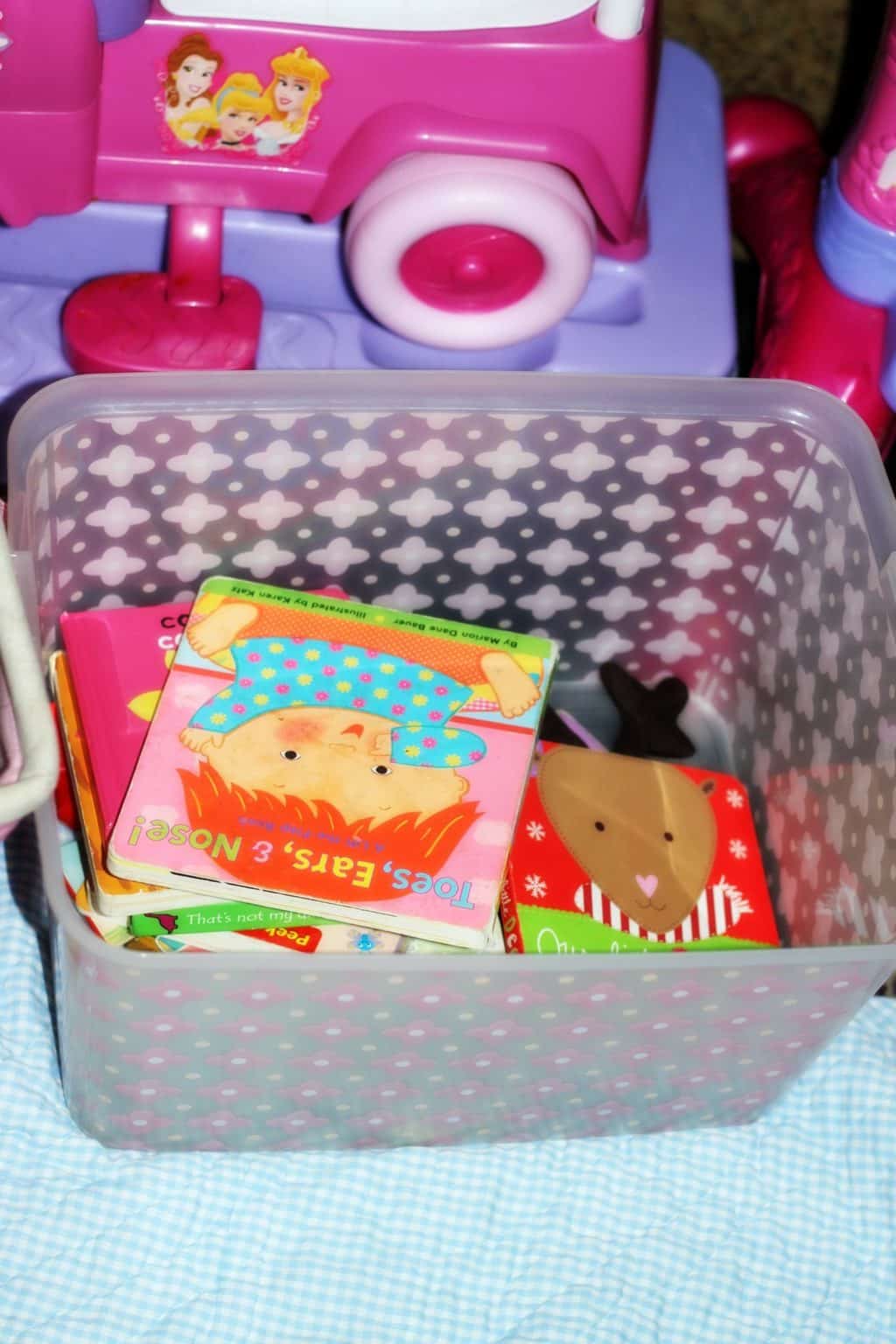 Jonas is 7 years old and has a book shelf in his room and a basket next to his bed for the books he's reading. We try to get him a variety of books and include things that interest him. Right now he loves reading anything about Minecraft or Pokemon and the Diary of a Wimpy Kid series.
Getting your kids access to music is important too. We have instruments around the house that the kids can play. Even if it's as small as a maraca or a small drum kids love getting creative with music, especially if you get in on the fun with them.
2. Visit the Library Often
I've had a library card since I was a small child and loved going to pick out books. We visit the library as often as we can and I let the kids pick out a handful of books. Our library system allows us to check out up to 30 books at a time, which makes for plenty of reading time.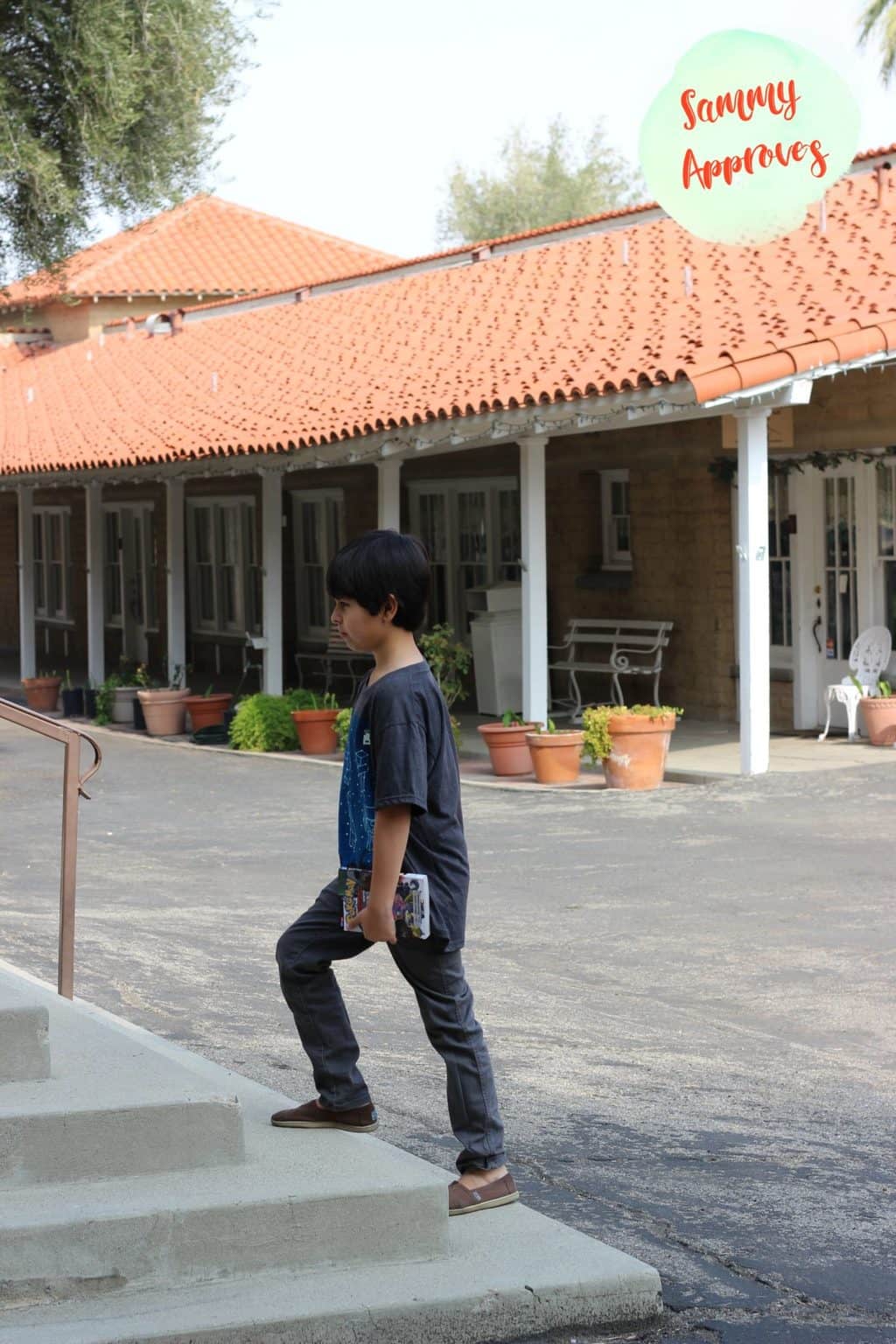 Most libraries have a system in place to request the books you want and even check out e-books from home!
Click HERE to find out what we checked out on our most recent library trip and grab a free printable reading list.
3. Make Time for Story Time
Story time is right before bed time most nights at our house. We read to both of our kids and switch between books. Jonas like us to read him chapter books, comics, and picture books and Juliana loves her baby books.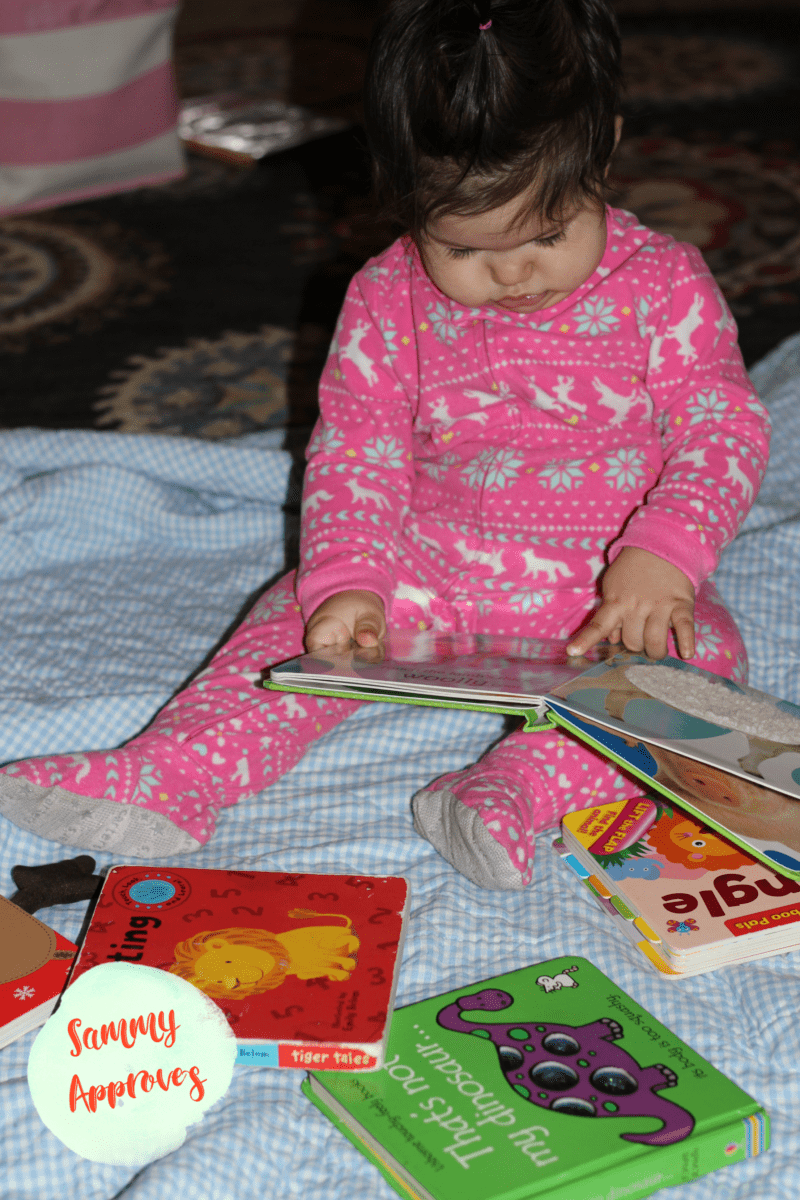 Find a routine that works for you and your kids to spend  10 or more minutes a day reading. You can make it fun by having themed reading nights or reading something different like comic books or children's magazines.
4. Sing Along
Do you have favorite songs from your childhood? Share those with your kids! You can also find a wealth of children's songs on YouTube if you need some inspiration.
Share your love of music with your kids by playing your favorite songs while cleaning or in the car. Sing along to the music with your kids, you would be surprised what they might catch on to. Sometimes we catch Jonas singing one of our favorite songs in the house that we didn't even realize he knew. We are always singing along to our music in the car and at home.
Check out First Five California's Pandora station for kids HERE! It's perfect for singing along to with the kids.
5. Use books and Music to create Conversations
Talking with your kids about music and books is so important. Reading and music can create long conversations had with your children.
Ask them about their favorite characters and parts of the story. Talk with your baby/toddler about the pictures in the stories you read. Find out what kind of music your kids like best by having a conversation with them about it.
It's great bonding with your kids over music and books by creating conversations. These talks benefit them socially and help their comprehension of what they are reading and listening to.
More about Talk. Read. Sing.
®
First 5 California wants to encourage your kids to Talk. Read. Sing. ® It changes everything. At First 5 California's website you can find great free resources for your kids! They have free books, cookbooks, and activities to get your kids talking, reading, and singing with you.
The first years of your child's brain development is so important since 80% of their brain will develop by the age of 3. Growing their brains with knowledge by giving them stimulating activities will provide a great start to their futures.
This campaign is meant to provide resources to children's storytellers and parents. The goal is to provide a free trusted resource where parents and storytellers can go to get ideas for reading and activities that will help children's brains to develop in a healthy way.
---
Click HERE to find free activities and fun ideas for your little one from First 5 California. Make sure to follow them on Facebook and Instagram for even more ideas to Talk. Read. Sing. ®
---
Watch the video below featuring astronaut Jose Hernandez and his"How I Got Here" story.
Share your "How I Got Here" story in the comments below! Do you have any tips for encouraging kids to Talk.Read.Sing.? I would love to hear about your favorite activity, book, or song you sing with your child!
---
Here are some other posts you might like!
---