If there's one quality I want my kids to have when they get older it's respect for their elders, peers, colleagues, friends, and family.
I'm not a strict mom by any means. But, I think it's good for kids to have that general respect for the people around them.
I like to take a positive approach to parenting, so I thought I would share with you 8 positive ways to teach kids respect that we use in our home!
8 Positive Ways to Teach Kids Respect
(This post contains affiliate links. All content is my own.)
1. Model Respectful Behavior
Chances are your kids are watching every move you make. This is a great jumping off point for teaching your kids respect!
This can start from a young age. In fact our toddler, Juliana is learning respectful behavior daily by the way she watches my husband and I interact and the way she watches her brother interact.
They see how we show respect in certain situations too. Not talking in the movies or at church and showing respect while the national anthem is being sung are just a few examples.
Showing respect to our belongings and pets is also great to model in front of our kids.
It's important that we show respect to each other in front of her and treat each other respectfully. Talking in a respectful tone of voice (no yelling), solving problems calmly, and giving each other a time to express our feelings are just some of the ways we model this behavior at home.
2. Positive Reinforcement
I can tell when my son is frustrated or angry.
Positive reinforcement is always given when he decides on his own to be respectful. Pulling back his anger and not yelling. Listening the first time when I know he doesn't want to do what is being asked.
Saying things like "I know you're feeling angry, but I love how you're handling this situation." is praising his respectful behavior.
He gets that same positive reinforcement when he is respectful in places we need to have quiet voices, for being respectful to his toys, and showing respect and kindness to his pets.
Giving positive reinforcement for being respectful makes kids more likely to repeat this behavior in the future.
3. Respect Your Kids
Your kids shouldn't be the only ones giving respect. They should get it in return.
I make it a point to explain to Jonas that we as parents are respecting him by talking to him calmly and giving him space when he is upset. We also respect his feelings and his belongings.
In return we expect that same respect and understanding.
4. Have High Expectations
Having high expectations of our kids is helpful in every situation.
Our kids can tell if we expect them to succeed or to fail. They want to make us proud and I believe they will naturally do better if they know we expect them to do their best.
I tell my son all the time how proud of him I am. That I know he will make good decisions each day and I know he will be kind to others.
He knows I have that high expectation of him and that gives him the confidence to meet those expectations.
5. Talk About Respect
Talk to your kids about the different ways they can show respect at home, at school, on a vacation. Then ask them questions about that.
Here are some questions you can ask:
How can you show respect in your class at at school?
How are you respectful to friends at school?
How can you be respectful during a movie at a theater?
Asking these questions every so often reminds kids to be aware of their behavior in different settings. Which brings me to my next tip.
6. Post a Reminder At Home
Put up a reminder of ways to be respectful at home that your kids can see. That way they are always being reminded that showing respect is important. You can put this on the fridge, in the bathroom, in their bedroom. Just a high traffic area where they will always see it.
Here is a printable list of ways to be respectful at home for you to use.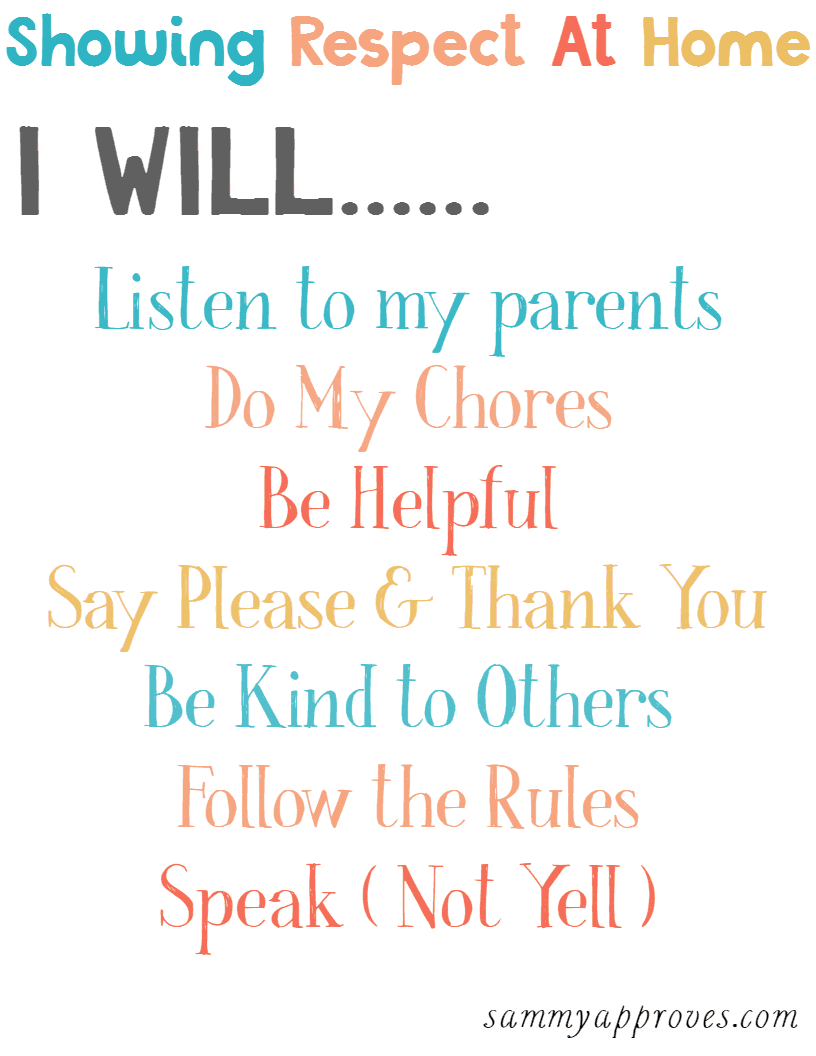 7. Read a Book About Being Respectful
I love reinforcing good values in my kids through books. There are so many cute children's books on just about every subject. Here are some ideas for you!
The Grouchy Ladybug By Eric Carle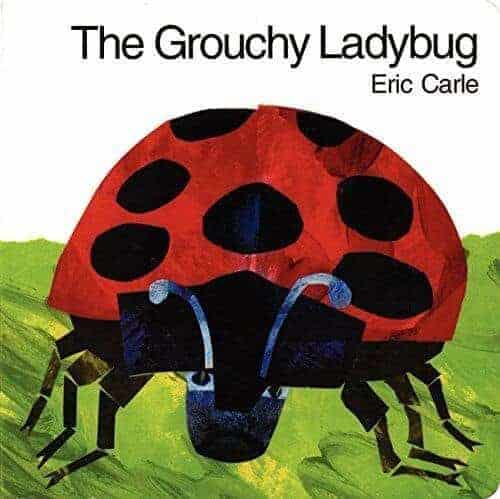 Lilly's Purple Plastic Purse By Kevin Henkes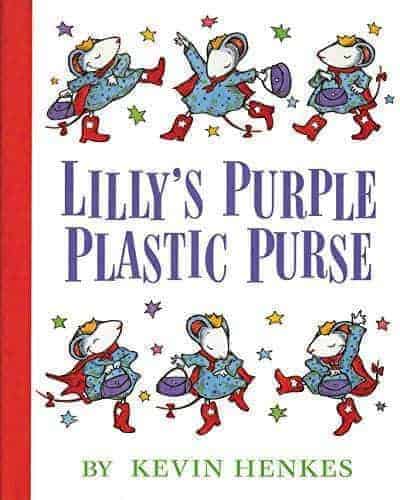 Do Unto Otters By Laurie Keller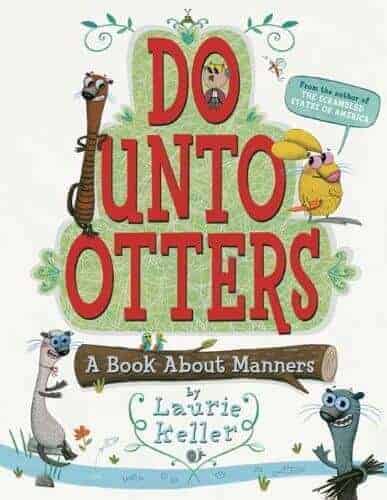 8. Do a Volunteer Project Together
Teach your kids respect for others and their community by doing a volunteer project together. This can be as simple as picking up trash at the local park.
You could go as a family and fill up a bag of trash, then go out to ice cream or do another family activity afterwards.
Not only will this teach them to respect the environment/community they live in, it's also a great way to get some family bonding time in!
Do you have any ideas about how to teach kids respect in a positive way? I would love to hear about them in the comments below!
Here are some other posts you might like!