This post is sponsored by Little Adventures, a brand we use and love. All content is my own! 
It always amazes me the ability that children have to be creative, making up their own stories and finding new and creative ways to play even by themselves.
This takes me back to when I was a child. I still have early memories of making up songs and stories with my toys. I'm sure the opportunities my parents provided me to be creative with art supplies, toys, and activities helped me grow into the creative person I am today.
Now that I have kids I want to foster that same creativity within them. Help them grow into creative little individuals and learn who they are through activities and play!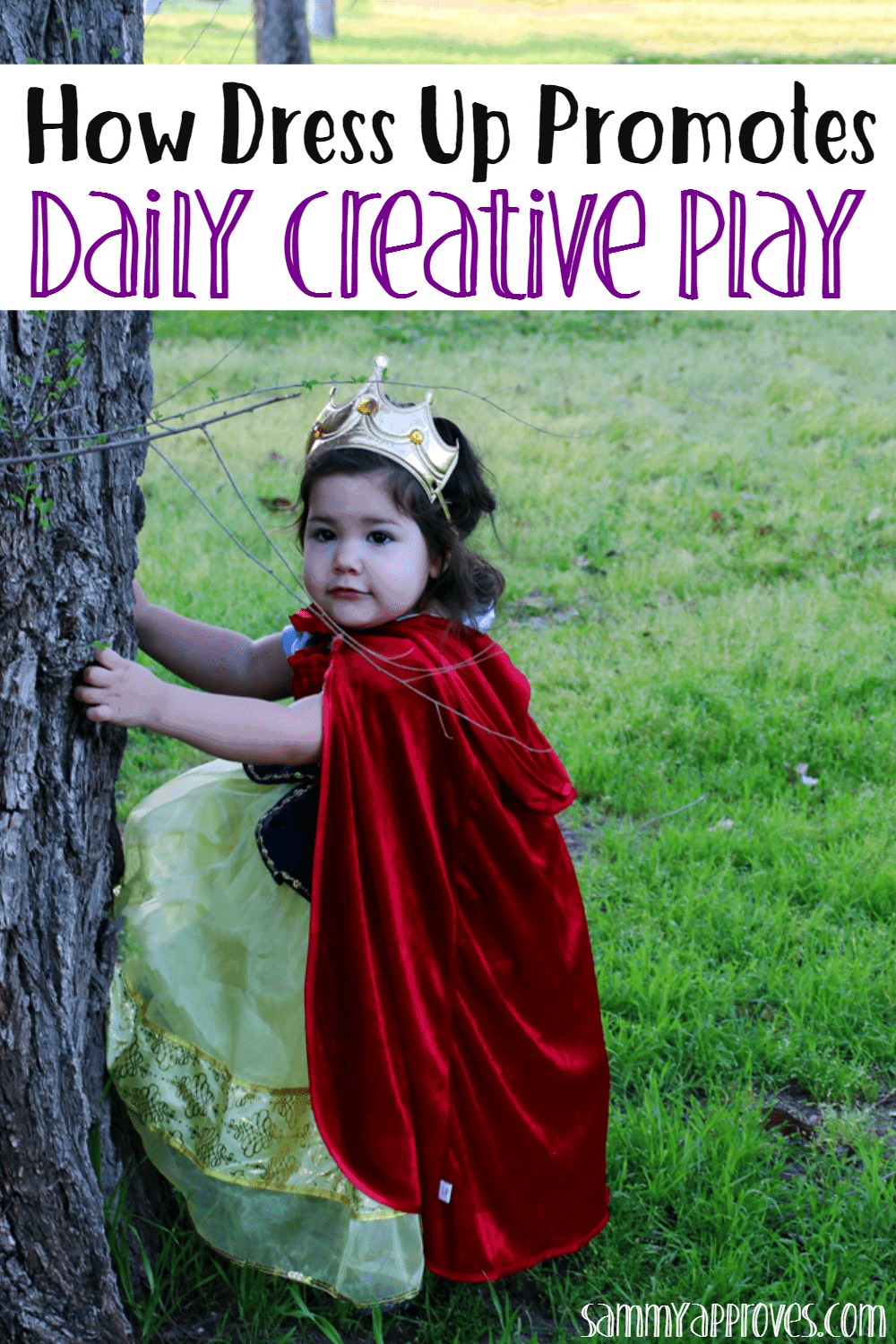 How Dress Up Promotes Daily Creative Play
One of the ways we promote creative play within our children is providing them with ways to expand their imagination. Our toddler especially loves princesses, she is far more girly than I ever was at her age!
We always like to make sure we have a good selection of dress up clothes to help her express herself when she is playing. Every morning she brings me a princess dress and accessories that she wants to wear.
Sometimes we watch the corresponding princess movie, other times we play with her princess dolls, and then she usually takes play into her own hands and dances around the house in her princess dress, singing and getting right into character!
Here are some of the benefits children get from playing dress up:
Creativity– Their brains are growing during dress up play as they get to think while pretending to be a different character.
Confidence– They grow confidence when dressing up as they can be who they are exploring what interests them.
Social Skills– Kids gain social skills when playing dress up with other children as they explore and pretend together.
Happiness– All kids need time to be kids. Playing makes your children happy and playing dress up is just fun!
Dress Up With Little Adventures
Do you have a child who loves dress up?
I highly recommend taking them on a dress up adventure!
This weekend we took our daughter on a dress up adventure in her Little Adventures Snow White costume. She absolutely loved this.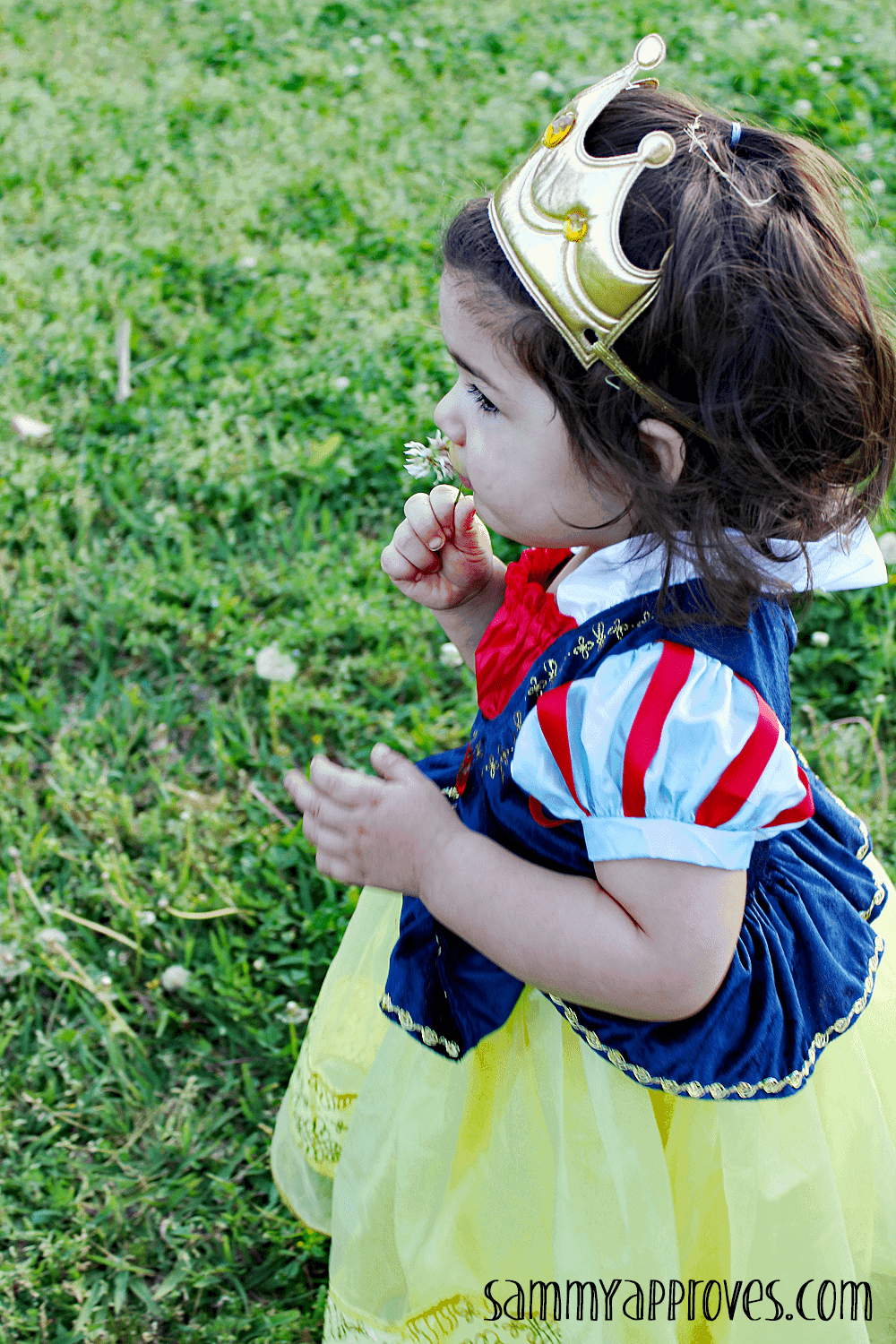 She was already very excited to have her costume on before we left the house and was dancing around like a little princess.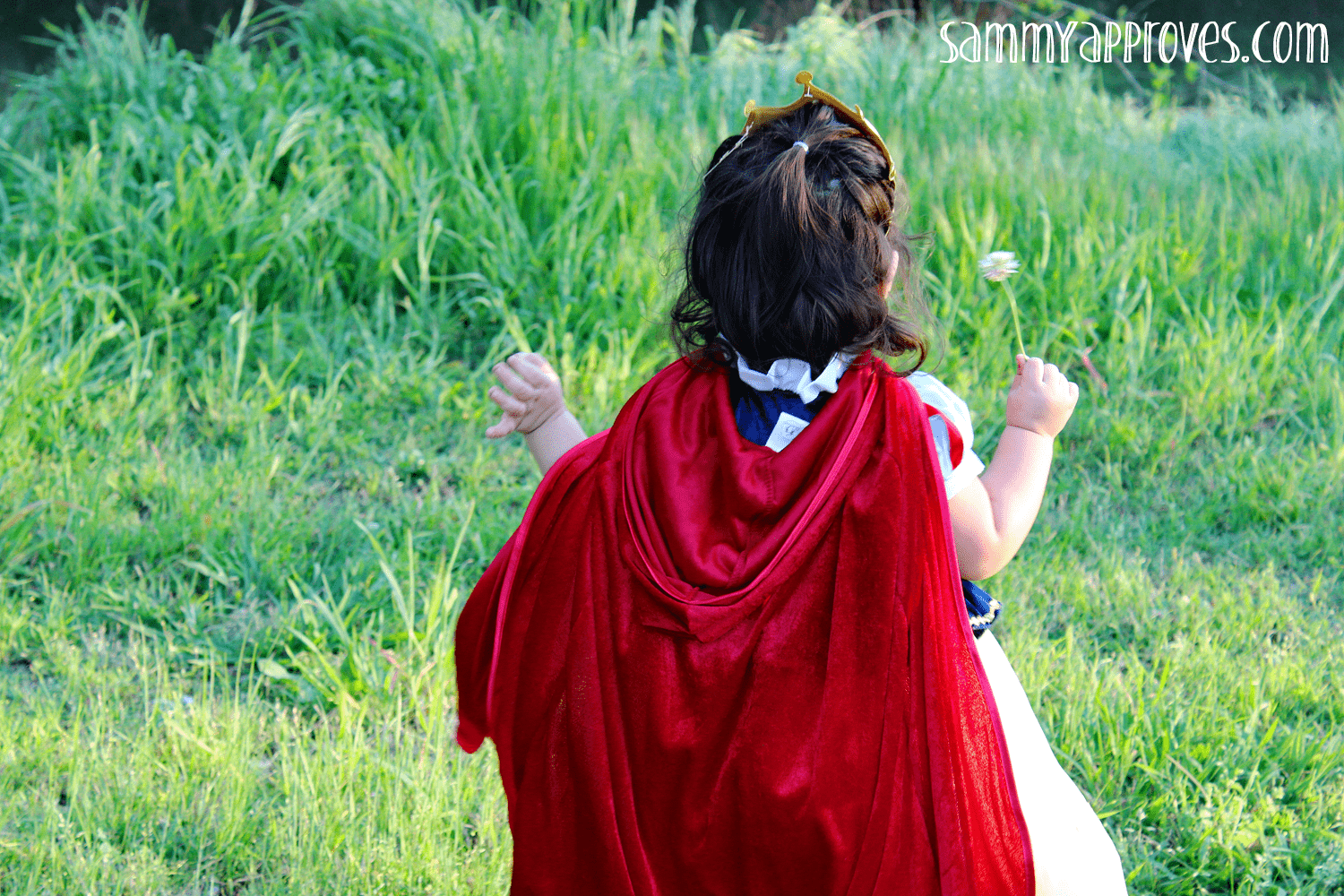 As soon as we got to the park we let her take the reigns and explore. While we followed and took photos.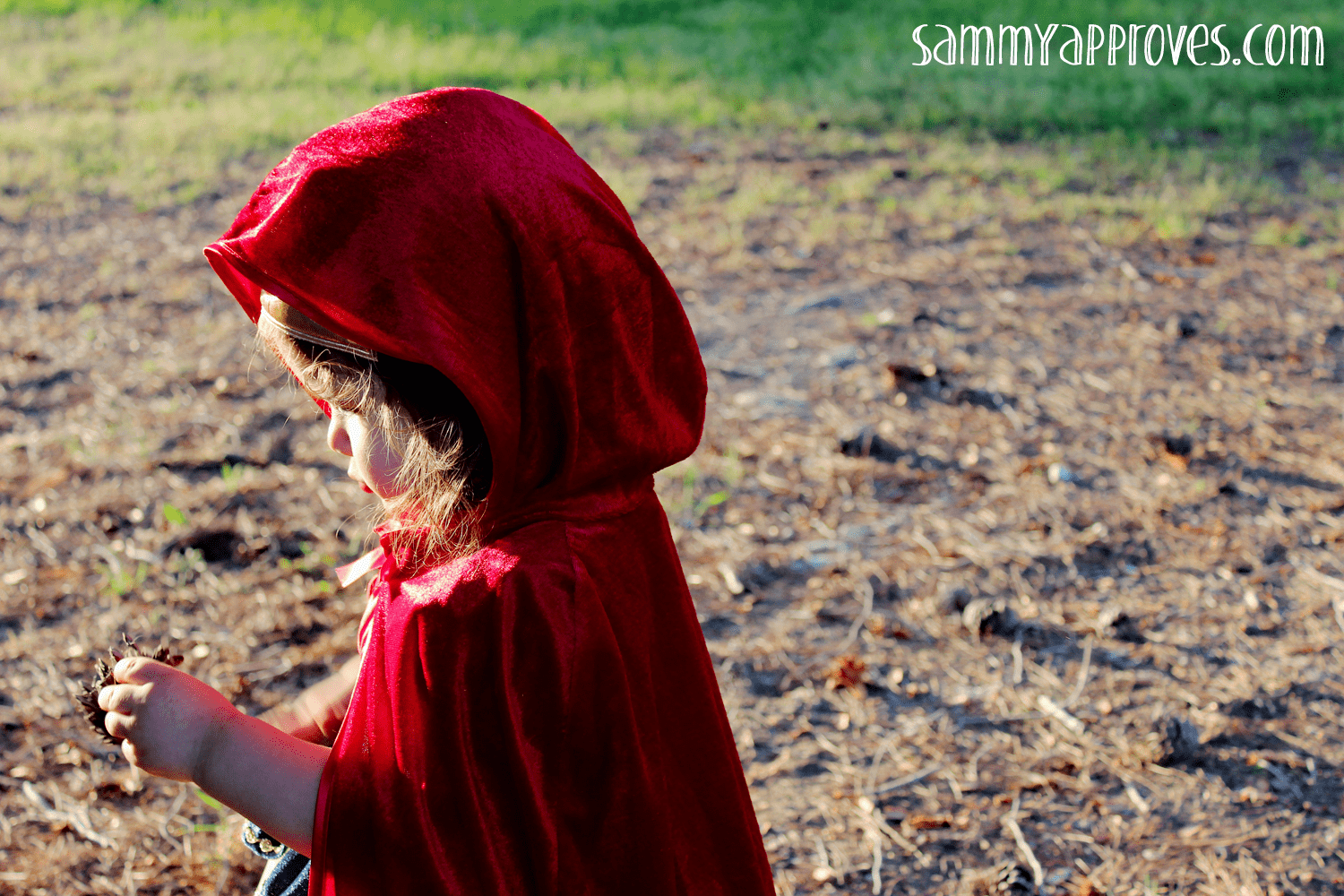 It was so fun watching her walk around like a little princess exploring in nature. The setting was so true to Snow White's character, which made it even more fun.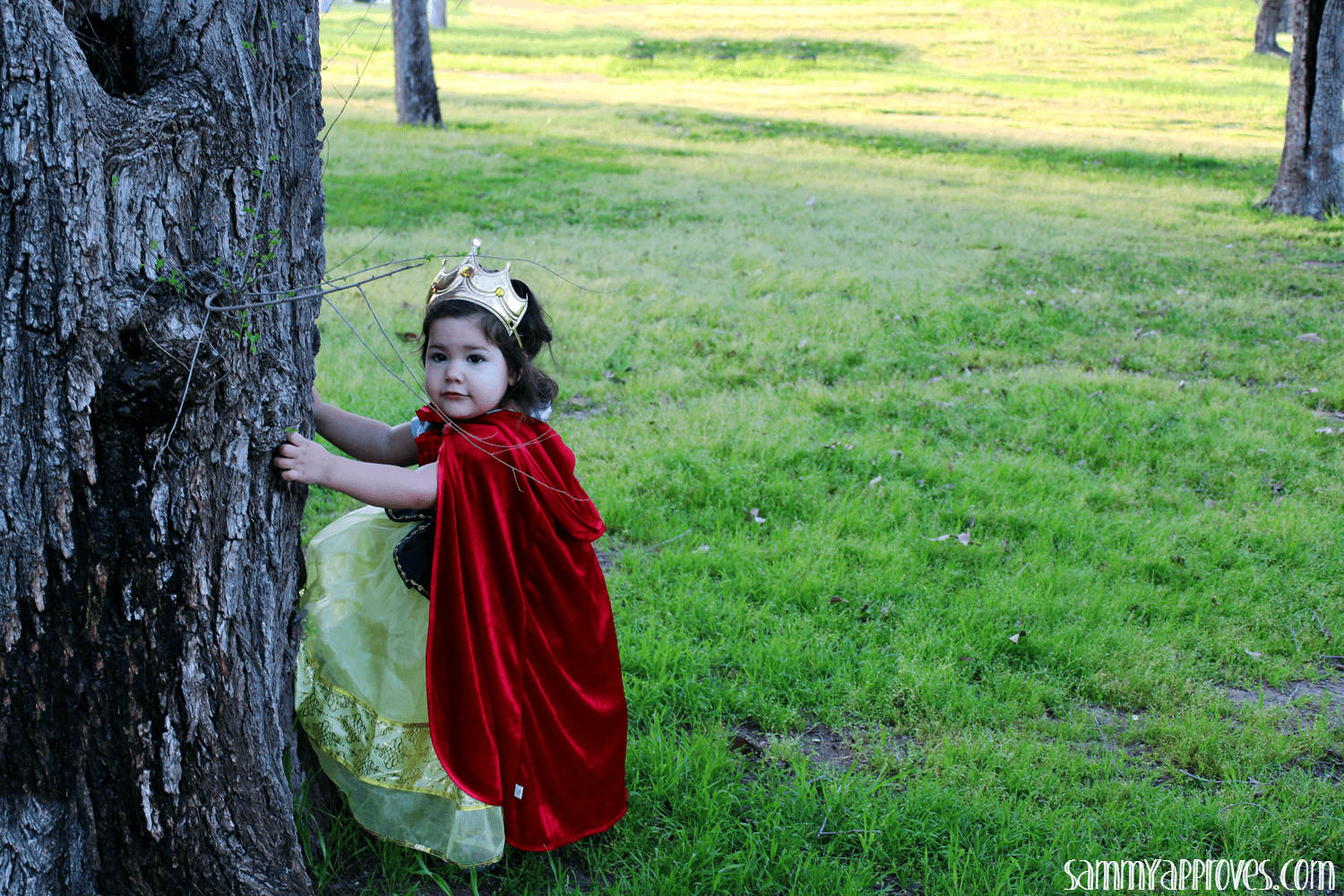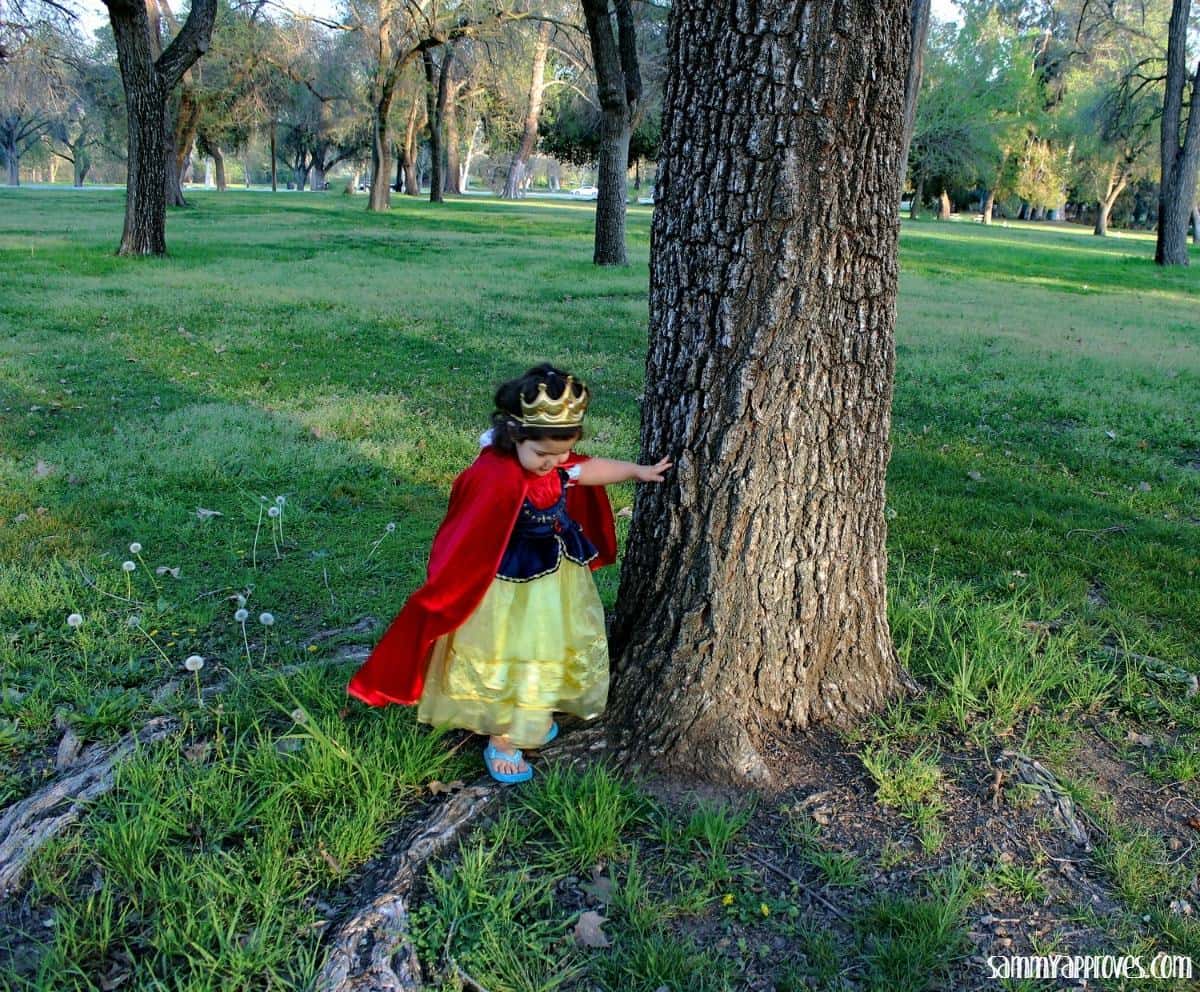 There is a little castle at the park next to our house, which was very exciting for our little princess.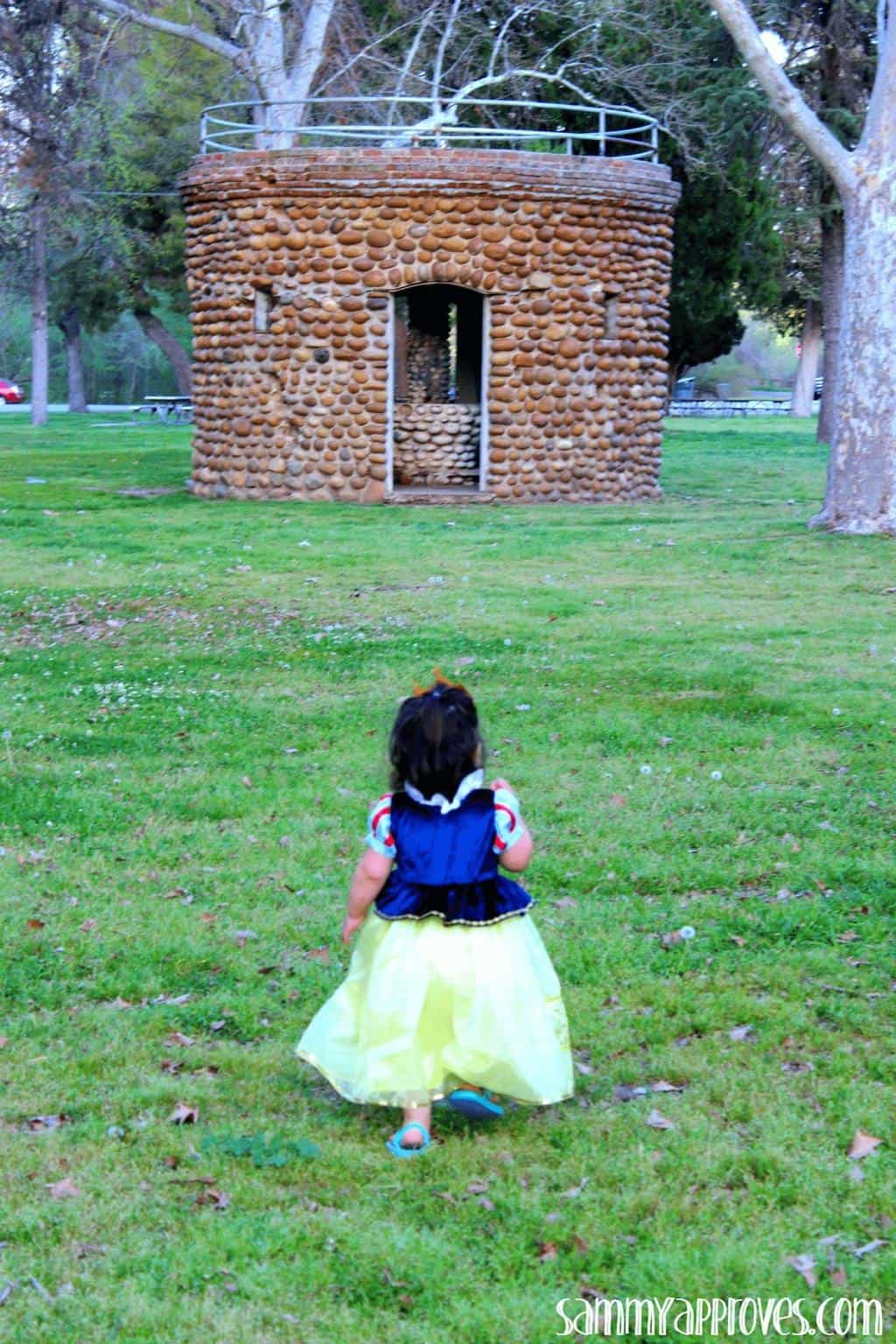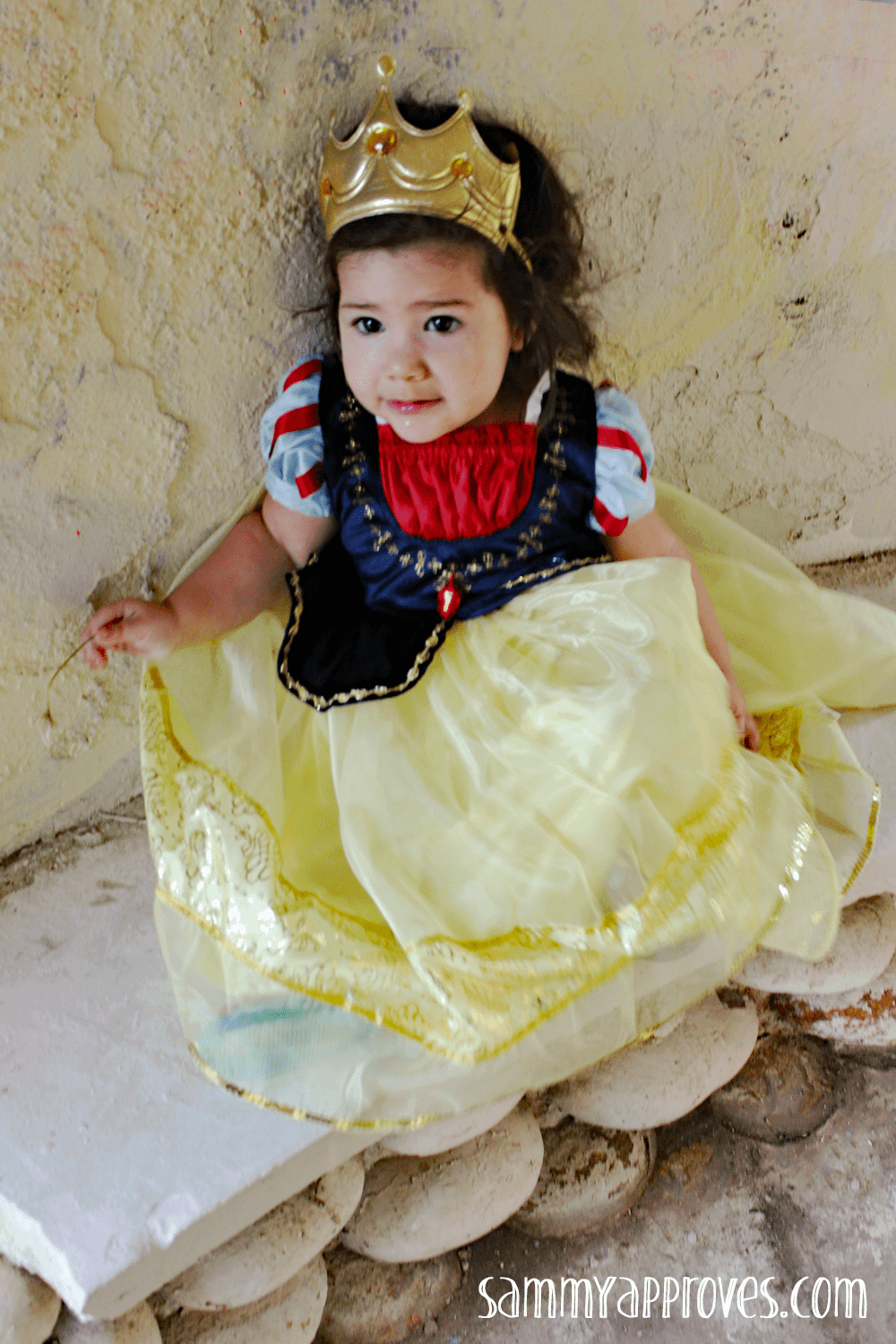 Our dress up adventure was so much fun! It's easy to see how much creative play she got out of it.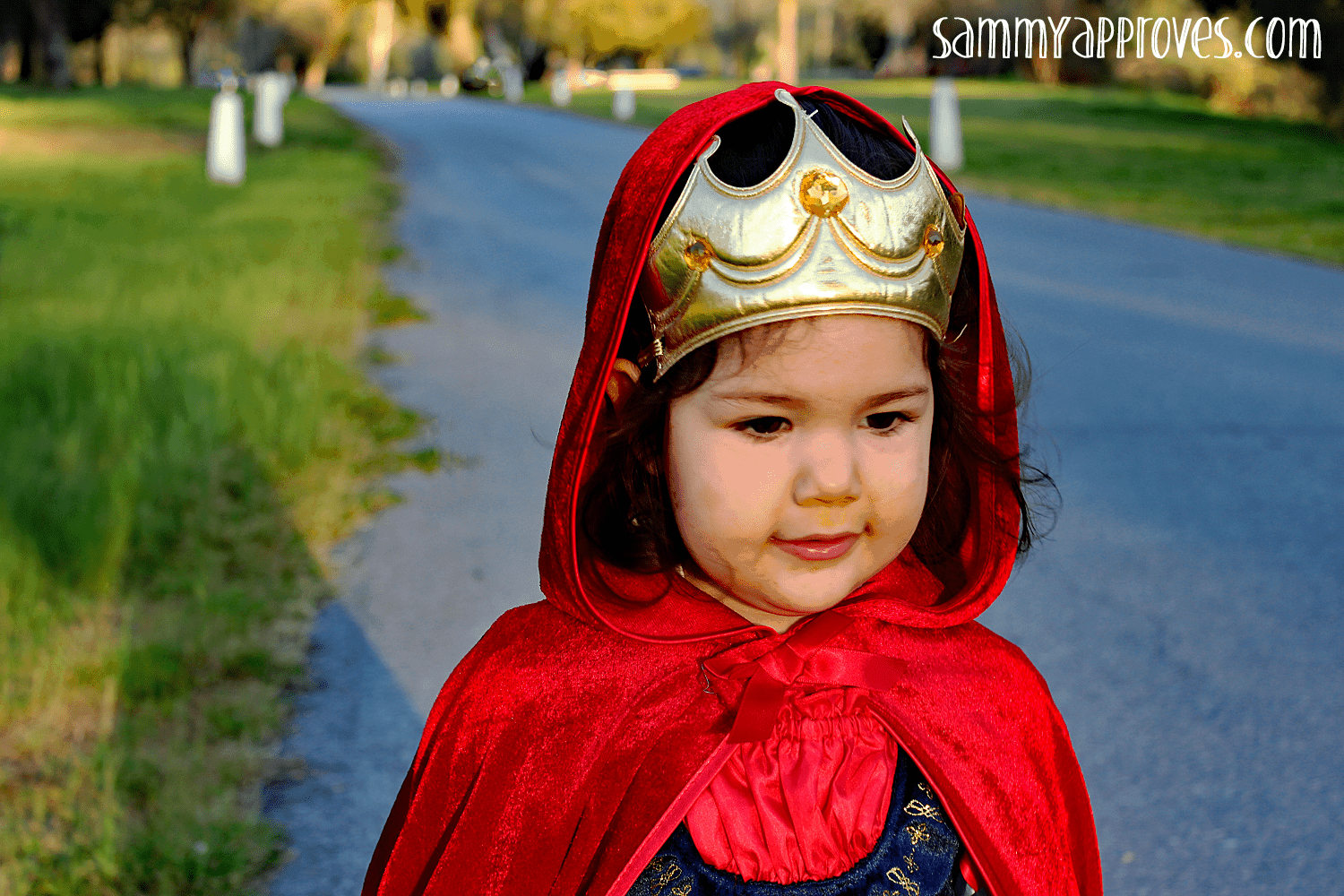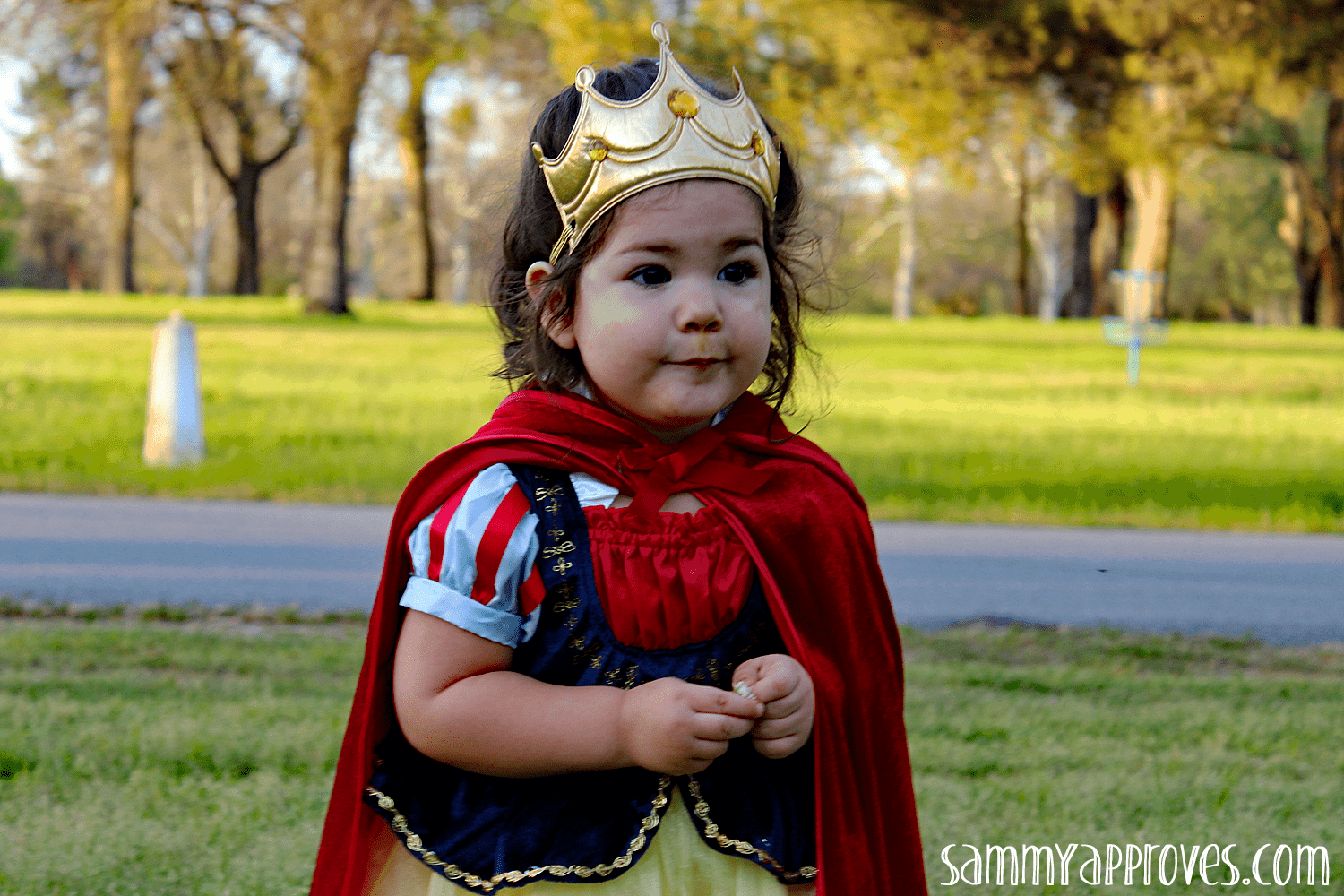 ---
Little Adventures is giving 15% off at their online store to my readers with code: lapromo-sa (This code expires on 4/23/2017)
---
Would you like to win a dress up costume from Little Adventures?
That's great! I am so excited to partner up with Little Adventures today for a giveaway for my readers. One lucky winner will receive $50 to spend at the Little Adventures online store! This is an amazing prize, so make sure you get as many entries as you can for the best chance of winning.
This giveaway is open to residents of the US 18+. It's easy to enter using the widget below!
What does your child like to dress up as? Do your children love pretend play? I would love to hear your thoughts in the comments below!